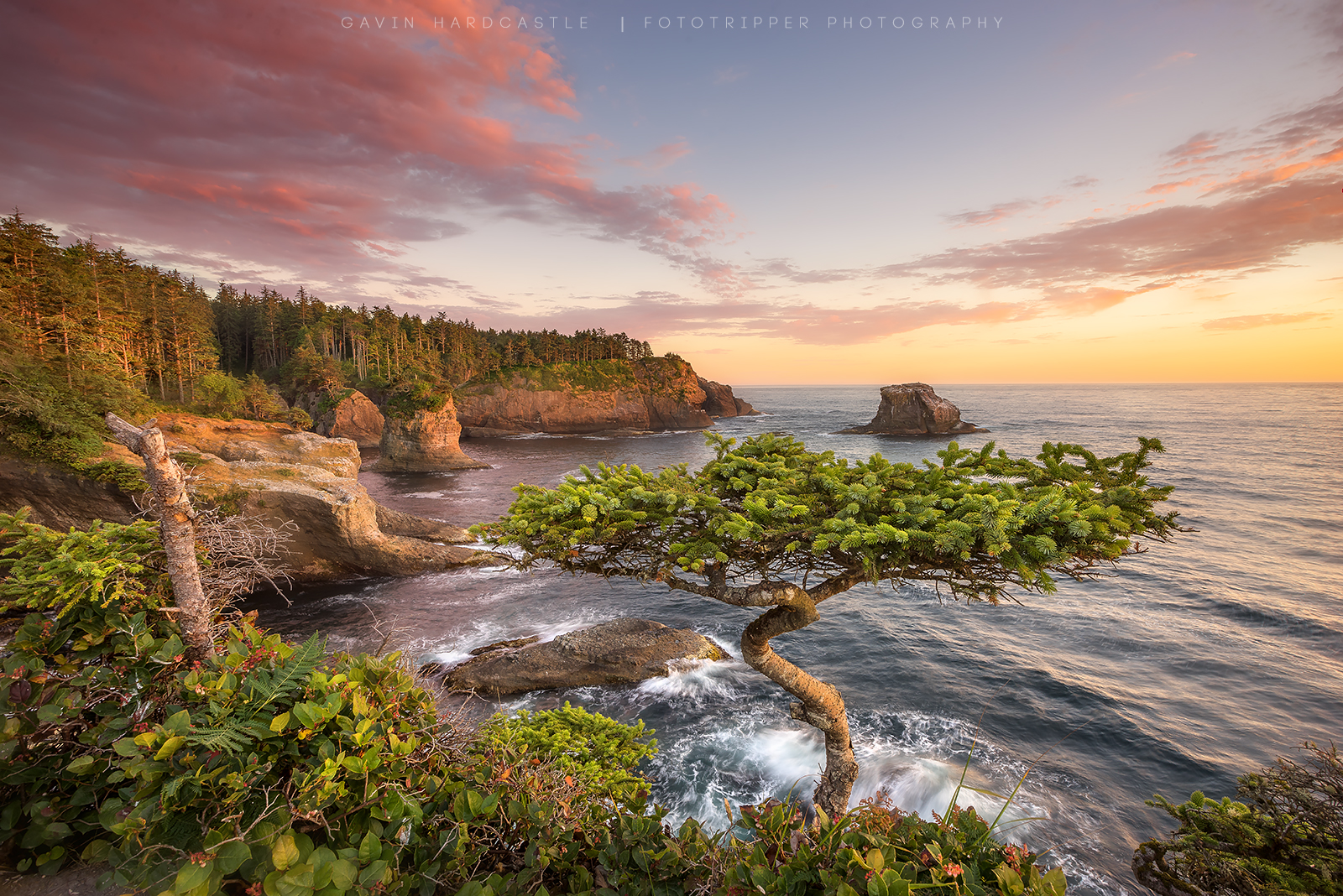 Cape Flattery is a must if you're in Olympic National Park, especially if you've already made the journey to Shi Shi Beach. Just a 15 minute drive from Neah Bay or Hobuck Beach Resort and you'll find yourself at the Cape Flattery trail head car park. Here are my Cape Flattery Photo Tips.
Getting There
From Port Angeles take the 101 West until you see a sign for 112. Take the right turn on to 112 and stay on it until you hit Neah Bay. You'll pass through Clallum Bay and Sekiu before you reach Neah Bay.
Once you arrive at Neah Bay stop off at the Makha Indian Reserve Welcome Centre to pick up your park pass, it's about $15 and worth every penny.  Next follow the signs for 'Hobuck Beach Resort' but instead of turning left on to bridge just keep going straight until you reach the first car park for Cape Flattery. You can also take the loop road right out of Neah Bay if you prefer to arrive from the opposite North direction. The full loop road is a little rough. Here is a map of the area.
The Trail
The trail at Cape Flattery is super easy and takes 5-10 minutes to get to the lookout at the end.
My top tip is to look out for an unofficial side trail on the left which branches off of the main trail just before you reach the first lookout. Follow this trail through the bush and you'll come to a clearing which is where I made the image above. There's nothing to obstruct your view of the amazing cove opening up below you and it's a very easy detour.
Recommended Equipment
Polarizer – For control of reflections, glare and colour saturation.
ND Filter – For those milky water shots.
Wide Angle Lens
Accommodation
We stayed at the Hobuck Beach Resort which is the closest possible location for any kind of lodging. We used one of their small cabins which was decent for the price. The cabin was clean and everything worked. My only gripe was the speed of the WiFi which was very slow. I would imagine it gets booked up pretty quick in the spring and summer months so book early unless you plan to camp.
Camping
There is camping available at 'Hobuck Beach Resort' and 'The Village RV'.