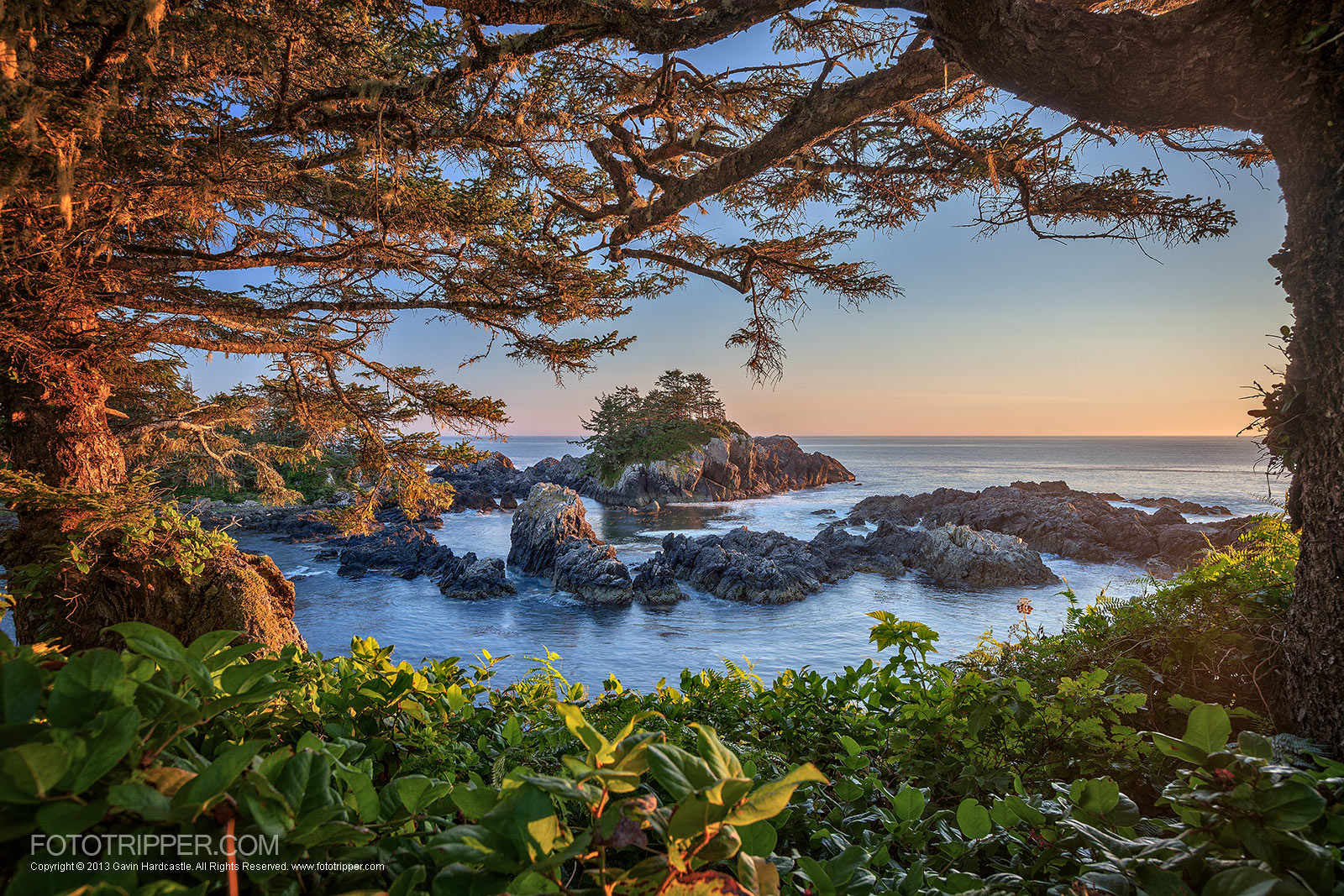 Vancouver Island has many beautiful locations but one of my favourites is in Ucluelet on the wild West coast. Amphitrite Point offers spectacular scenery with little Islets, craggy peninsula's and crashing waves from the raging Pacific ocean. It's also a great place to see wildlife. I've stood on the rocky shore near the Amphitrite point lighthouse and watched a humpback whale only a few meters away. You can often see black bears, sea otters, river otters, bald eagles, raccoons and if you're really lucky a cougar. Here are my Ucluelet Photo Tips.
Getting There
I live on Vancouver Island so the trip to Ucluelet is pretty simple. If you're coming from the mainland I recommend you get the Horseshoe Bay to Departure Bay ferry which lands you in Nanaimo, the central hub of Vancouver Island.
From Nanaimo take the Island Highway 19 North until you see signs for the Alberni Highway which takes you to Tofino and Ucluelet via Port Alberni. On the way to Port Alberni you'll pass Cathedral Grove which offers a short trail among giant fir and cedar trees and is highly recommended.
As you drive through Port Alberni you'll eventually take a right at the very end of the Alberni Highway on to River Road. Continue along this road until it turns into the Pacific Rim Highway. Everything is pretty well sign posted.
Follow the Pacific Rim Highway until the very end then take a left to Ucluelet. There are many dramatic lake and mountain views along the Pacific Rim Highway so take your time and enjoy the drive. If you got up really early you might want to visit Sproat Lake on the way.
Amphitrite Point is on the Wild Pacific Trail at the very end of Ucluelet. Simply drive right through the small town along Peninsula Rd and then take a right on Coast Guard Road, you'll see a sign for the Wild Pacific Trail. Drive past the first car park on your left and continue to the Light House car park. You are now steps away from the trail.

The Trail
The Wild Pacific Trail is very easy and it only takes about 10 minutes to reach the area of Amphitrite Point pictured at the top of this page. When you hit the trail you can either turn left for an awesome view of the Broken Group Islands or you can turn right towards the lighthouse. Going right gives you some really dramatic views of this wild coastline and will quickly lead you to that spectacular overlook.
The atmosphere is amazing, the trail is usually fairly quiet, the waves are pounding, the air quality is as good as it gets and even in grim weather it's a pretty special place.
Recommended Equipment
Rain Cover – The weather is treacherous.
Heavy Tripod – The winds get pretty aggressive so if your tripod is super light you'll need some weights.
Polarizer – For control of reflections, glare and colour saturation.
ND Filter – For those milky water shots.
Cable Release – For fast capture of crashing waves during storm season.
Zoom Lens – There are many far off scenes you'll want to capture, especially for wildlife.
Wide Angle Lens – Goes without saying really.
Warm Clothes – It never gets HOT in Ukee.
Sensible Footwear – Don't be mincing about in flip flops on those dangerously slippy rocks.
Accommodation
Ucluelet and Tofino have a glut of high quality accommodation from BnB's to Hotels to cabins. Our favourite place to stay is the Black Rock Ocean Resort. It's a little pricey because of the spectacular location. You can get some pretty good photos just from the balcony in your room.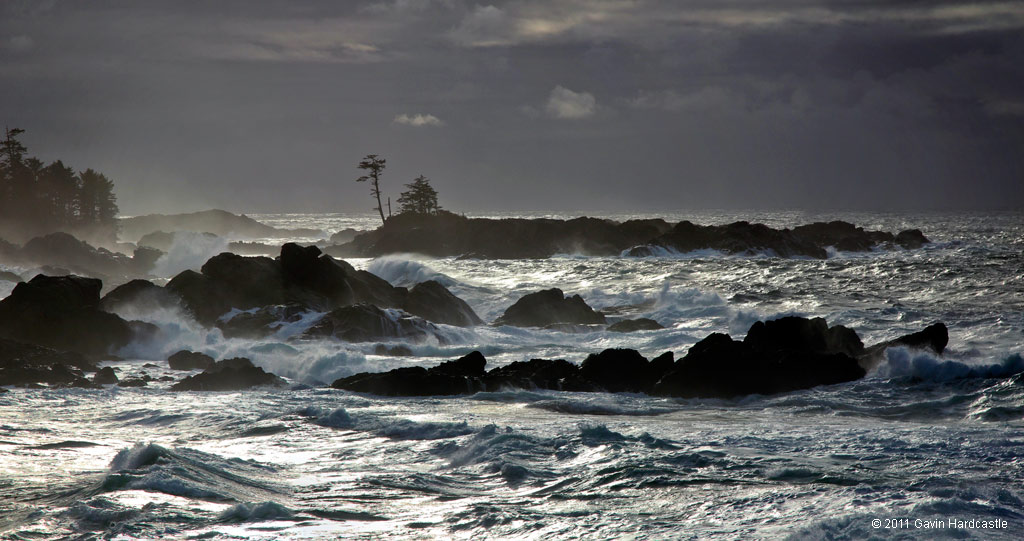 Camping
There are plenty of camp sites in Ucluelet and it's such a small town that you can easily get wherever you need.
Dining
With Ucluelet being such a small town your dining options are pretty limited. If you want fine dining don't mind paying big city prices try 'Norwood's' on Peninsula Rd or 'Fetch' inside the Black Rock Ocean Resort. There are cheaper places to eat like 'Romans' but I've found them to be inconsistent. We tend to either splash out on the good stuff or cook our own meals. If you have any recommendations please leave a comment below.
Wildlife
Be aware that you are sharing the environment with predators. Use common sense and don't create a situation that would put yourself or an animals life in danger. It's normal to cross paths with bears on the West coast so give them plenty of space and avoid creating a temptation for them. If you're carrying a whole smoked salmon in your backpack don't be surprised if a bear starts eying you up.
While You're There
Be sure to check out my Florencia Bay Photo Tips and visit another of Ucluelets beautiful locations.