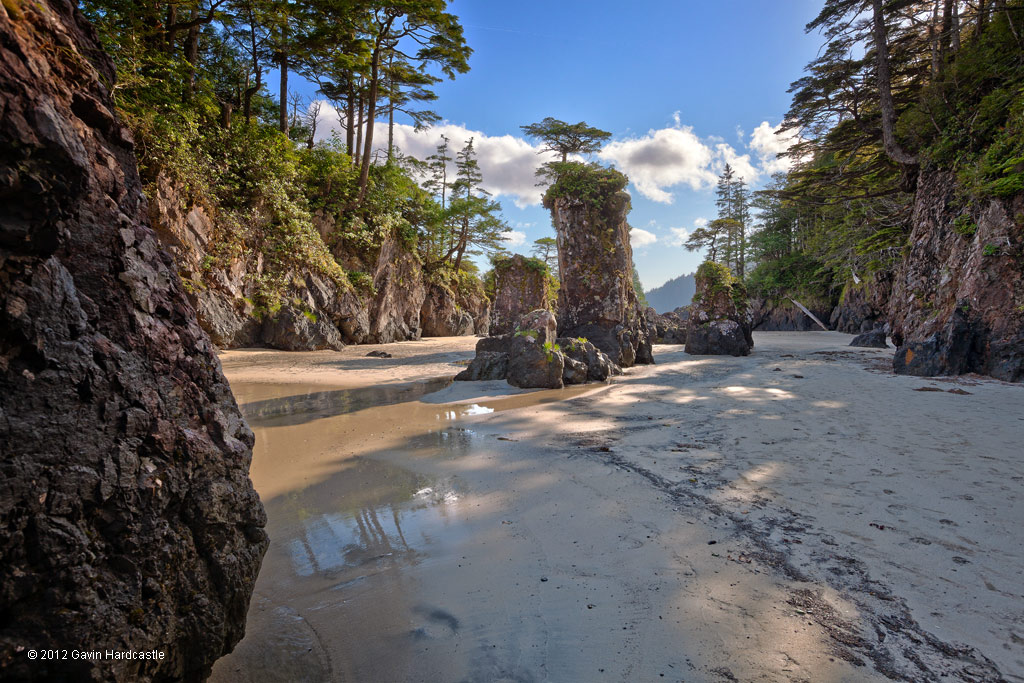 Better fill up the gas tank and pack some sarnies, this is going to be a long road trip. San Josef Bay in Cape Scott is my absolute favourite place on Vancouver Island. It's totally secluded and heart stoppingly gorgeous. The vertical mini sea stacks looks more like giant tufa mounds than ocean eroded rocks. The tiny little trees growing from the top of the stacks defy the onslaught of the raging Pacific on a daily basis
This place feels ancient and wild. Chances are you'll be the only person on the beach unless it's July and glorious weather. Here are my San Josef Bay Photo Tips to ensure you make the most of your time there.
Getting There
Even though I live on the Island it's still a 6 hour drive to San Josef Bay as I leave from Nanaimo. If you're coming from the mainland I recommend you get the Horseshoe Bay to Departure Bay ferry which lands you in Nanaimo, the central hub of Vancouver Island. If you're coming all the way from Victoria add another 1.5 hrs to your drive.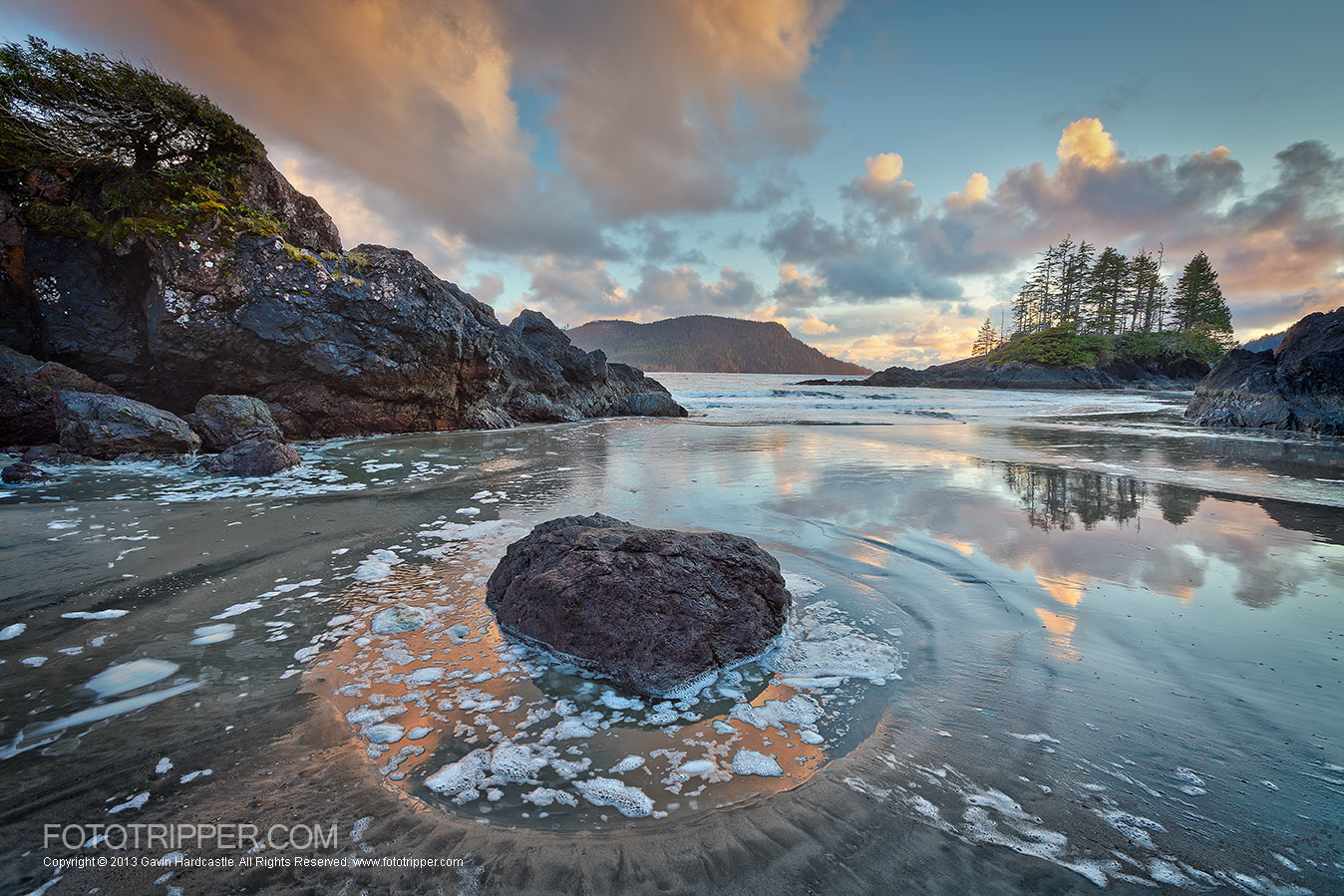 From Nanaimo take the Island Highway 19 North until you're almost at Port Hardy. Before you get to Port Hardy take a left off the highway on to a logging road which will be sign posted Cape Scott Provincial Park / Holberg. This logging road continues for about an hour until you eventually see signs for San Josef Bay. Holberg is your last sign of civilization and I use that term lightly. Be on the lookout for bears as I almost ran one over once just outside of Holberg.
You won't see any signs for San Josef Bay until you're pretty much at Cape Scott Provincial Park. You'll know you're close when you start seeing signs for Raft Cove. The turn for San Josef Bay is before Raft Cove so if you get to Raft Cove you've gone too far.
When you finally arrive at the San Josef Bay car park you're ready to hit the trail.
The Trail
The trail takes about 1 hour if your fairly fit. It's quite well maintained although you might come across the odd fallen tree that hasn't yet been cleared if you visit during the winter. The hills are minor and it's not very boggy so standard hiking boots should be fine in the worst weather.
When you finally reach the beach you'll be welcomed by pristine white sand and a gorgeous view of the pacific ocean. To reach the sea stacks walk along the beach to the right as you exit the trail.
Recommended Equipment
Rain Cover – The weather is treacherous.
Heavy Tripod – The winds get pretty aggressive so if your tripod is super light you'll need some weights.
Polarizer – For control of reflections, glare and colour saturation.
ND Filter – For those milky water shots.
Cable Release – For fast capture of crashing waves during storm season.
Wide Angle Lens – Goes without saying really.
Warm Clothes – It never gets HOT in Cape Scott.
Snow tires if you plan to visit in the winter
Top Tip
Every time I visit this beach I find that my tripod slowly sinks in the soft sand as the waves ebb and flow. If you can figure out some kind of portable platform on which to place your tripod so that it avoids sinking you'll avoid lots of alignment problems later in post production if you plan on taking HDR shots. Remember though, leave only foot prints.
Accommodation
You'll want to lodge in Port Hardy if you don't plan on camping on the beach. We stayed at Scotia Bay Bed and Breakfast in one of their suites and had no complaints. I'm told by reliable sources it's one of the better options in Port Hardy.
Camping
You can camp right there on the beach at San Josef Bay, just meters from the sea stacks which is perfect. There's a bear proof food store at the end of the beach and a toilet. I haven't camped there but did see a couple of tents and some very friendly campers who looked pretty happy to be staying on such a stunning beach. Next time I go I'll be camping for sure.
Dining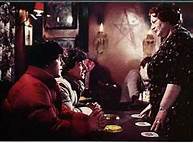 The nearest eatery to San Joe Bay is the pub in Holberg. If you've ever seen a classic film called 'American Werewolf in London' you'll recall the scene where the two main characters enter a pub called 'The Slaughtered Lamb', enough said. If you haven't seen this film you should rent it immediately.
Wildlife
Be aware that you are sharing the environment with predators. Use common sense and don't create a situation that would put yourself or an animals life in danger. It's normal to cross paths with bears on the West coast so give them plenty of space and avoid creating a temptation for them. If you're carrying a whole smoked salmon in your backpack don't be surprised if a bear starts eying you up.
While You're There
Check out Raft Cove and Cape Scott if you have the time. You've traveled a long way so make the most of your visit if you can.