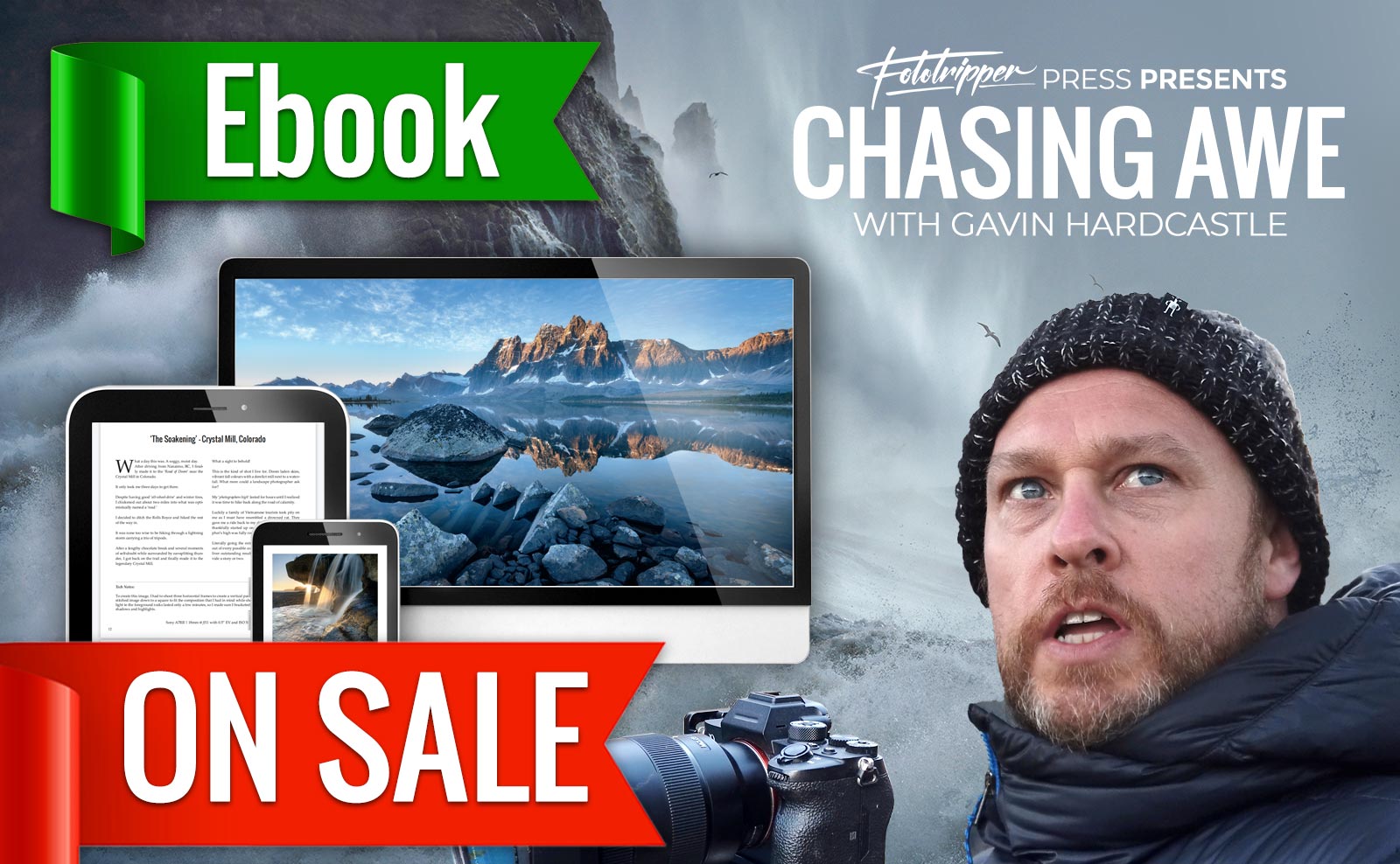 By popular demand, I've created the Ebook version of 'Chasing Awe With Gavin Hardcastle'. You can download the electronic version of my very first book as a PDF right here, right now.
This landscape photography book has been a labour of love. Not only does it feature some of my best images but I spent a great deal of time penning stories to accompany each image. I wanted to give you a truthful account of each adventure in the hopes of transporting you to that moment in time.
Photography is about so much more than creating a photograph. When I look at any of my images I can recall exactly how I felt, the struggles involved in reaching that place in time, and the atmosphere and mood created by the weather. With these stories and accompanying images, I hope to share with you some of the most inspiring experiences of my life.
---
Chasing Awe With Gavin Hardcastle Ebook
---
Download 'Chasing Awe Ebook' Now
$39

(Instant PDF Download)
---
About The Ebook 
This 97 MB Ebook is a PDF file that you can download as soon as you've completed your order. This is an electronic version of my printed book and can be viewed on any device that is capable of viewing PDF files.
More Than Just Stories and Photographs
With 'Chasing Awe with Gavin Hardcastle', I felt it was important to include some technical insights into how the images were created. With images that involved some level of technical mastery, I included a short explanation as to how I achieved the final result because I know that people find these insights helpful and educational. You'll also find the anecdotes inspiring and appalling in equal measure.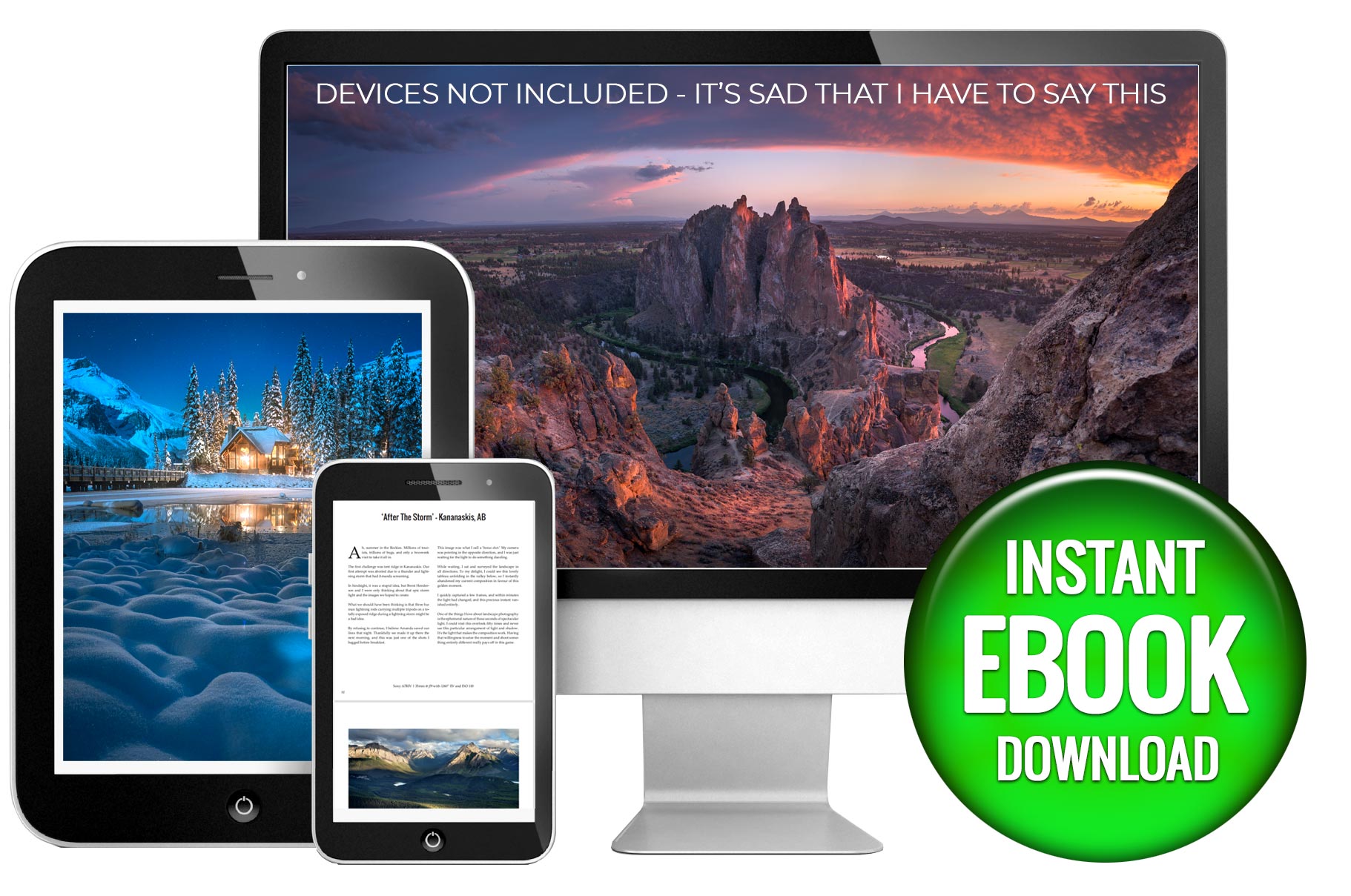 Ebook Specifications
120 Page Book

Digital PDF Ebook

High-Quality Images

Instant Download (97 MB)

Compatible With Any Device That Displays PDF files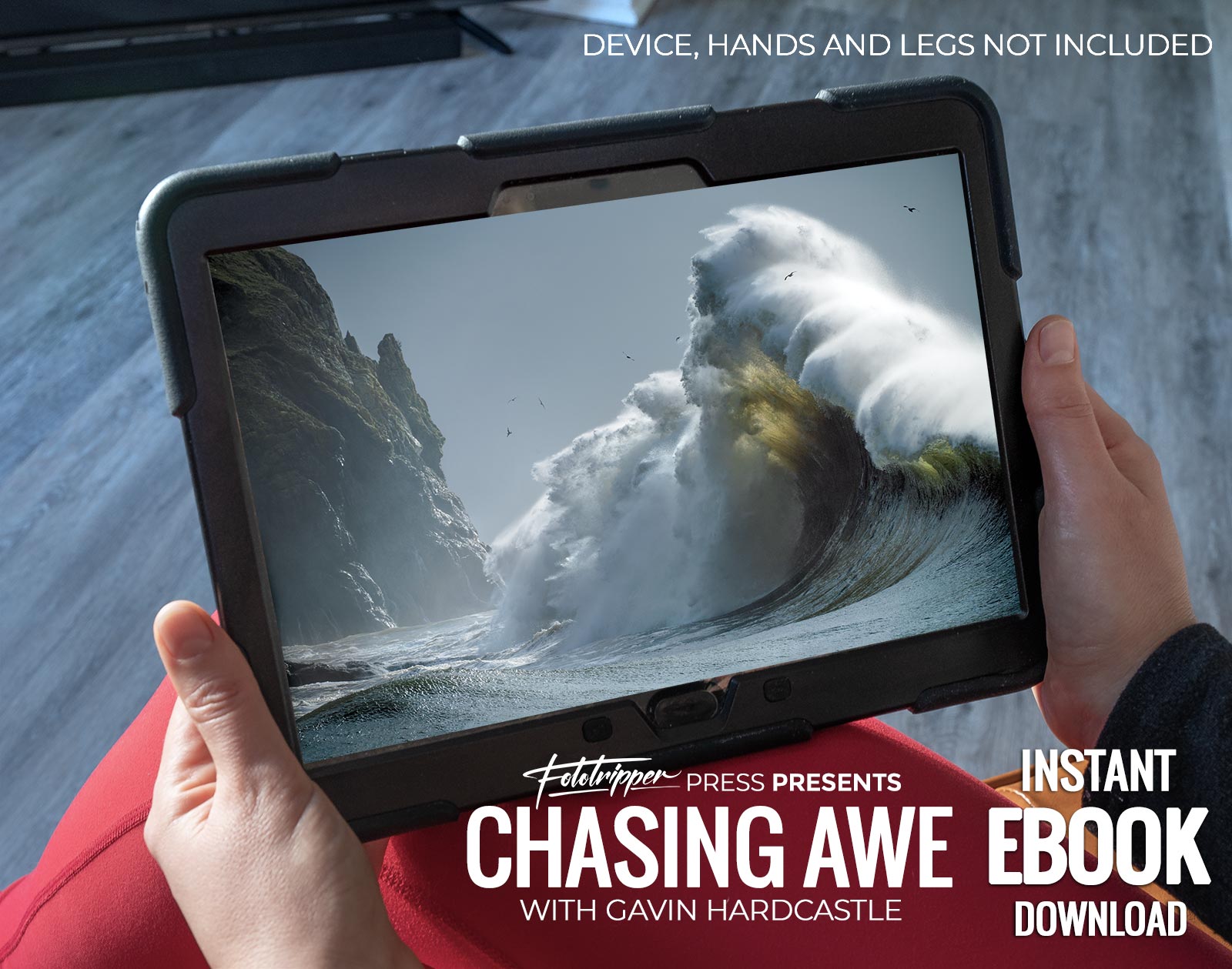 The Best Way to Support Fototripper
Purchasing my very first landscape photography Ebook is the best way to support the Fototripper Youtube channel so that I can continue to provide you with inspiring free content.
Instant Download
As soon as you've completed your order you can download this Ebook. Once you've completed your purchase you should be directed to a page that contains a link to the PDF file. The checkout will also email you a receipt that contains a link to the PDF file. If you don't immediately see this email be sure to check your junk or spam folder. You have 30 days to download the file but if you miss that window just email me directly for another link free of charge.
Why USD and not CAD?
Historically, most of my clients are in the US and around the world. Very few come from Canada, so I've set USD as the web sites base currency to accommodate the majority. In my 20+ years of doing e-commerce, USD seems to be the more globally 'recognized' currency for e-commerce. People from different countries are more used to seeing prices in USD than CAD so that's what I went with. One day I'll figure out how to add multi-currency to the site. That being said, you can still choose the 'Paypal' payment option and Paypal should convert the total into your local currency.
---
Chasing Awe With Gavin Hardcastle Ebook
---
Download 'Chasing Awe Ebook' Now
$39

(Instant PDF Download)
---
Prefer The Real Thing?
If you're one of those people who prefer a physical book to an electronic one, you'll probably be interested in the original hardback version shown below. Click here to learn more.