I often get asked about the equipment that I use to make my images and videos. I thought I'd put together a list of items that I use on a regular basis along with a brief summary of what I like about a particular piece of kit. Most of these I've purchased and some of them I rent.
If you're considering purchasing any of these items please use the links provided on this page as I receive a tiny commission which helps me to continue running this site. It won't cost you a penny more to purchase via these links and it might mean I can afford to pay next months bill from Adobe 😉
---
Shimoda Action X 50 Camera Bag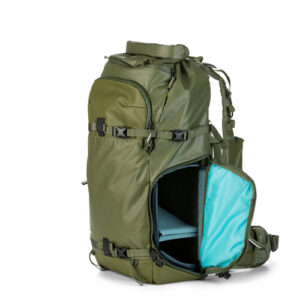 This is the most rugged camera bag I've ever had. I've used and abused this camera bag for years now and I'm still using the same one. It even survived being Impaled on a piece of rebar that missed my clay pipe by 1 inch.
As a vlogger, I need a slightly larger bag than most photographers due to the ridiculous amount of gear required to film each episode. The Action X comes in a variety of sizes to suit your needs. I love the expandable roll-top so that I can de-layer while hiking up hills. The side panel gives easy access to the Twirl bars and Mini-eggs required to fuel such photography adventures.
You can save 10% on your order by using the coupon code FOTOTRIPPER10.
Buy at Shimoda
---
Sony A7RIV Mirrorless Camera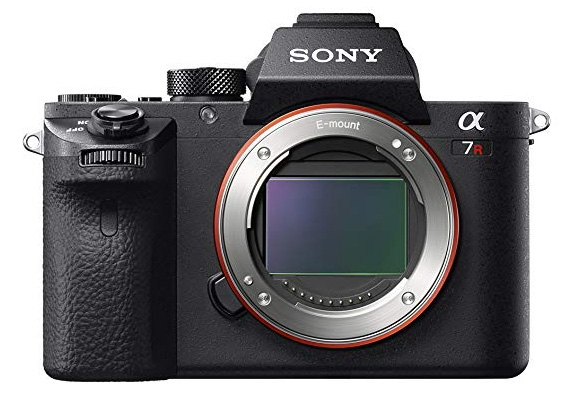 Having over 60 megapixels might be overkill but what I love about that is how easy it is to switch to crop mode with one assigned button and still produce 25 megapixel RAW files.
Battery life is more usable and results in less outbursts of rage. The My Menu function is a tolerable workaround for the atrocious Sony menu system.
Whenever possible, I use this as my vlogging camera as the video quality is superb and I love the shallow DOF I can get when using certain lenses wide open (see lenses below).
Buy at Amazon
---
The DJI OSMO Pocket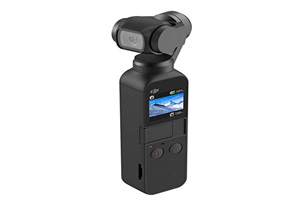 It's not perfect but it's as convenient as your phone and that means you can capture every moment with this camera. Plug in a lav mic and you're good to go even on windy cliff tops.
The gimble has its limitations but can help smooth out some clips. I wish I could turn down the sharpening and make more tweaks without being forced to attach it to a phone.
For the money though, it does the job and gets you the footage you need to put together a compelling story. Battery life is surprisingly good. My first Osmo died after being drowned by a large ocean wave. It was good enough that I bought another.
Buy at Amazon
---
Sony A7RII Mirrorless Camera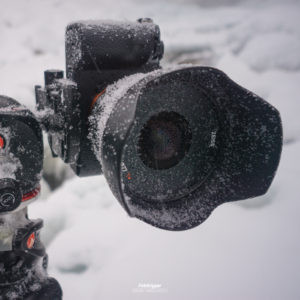 Yes, I know I never stop complaining about the shameful battery life of this camera. Sony deserves every bit of that abuse.
That being said, it produces brilliant landscape images when used well. If you're in the market for a brilliant stills camera for landscape photography and can tolerate the soul crushing misery of seeing "Battery Exhausted" all of the time – this is the camera for you.
If you plan on shooting video – buy a different camera. The R2 records over-compressed audio and will go through 7 batteries a day if recording video.
But those RAW files though……
Being such an old camera, you can now pick up some screaming deals. By the time they bring out the A7RV it'll be an even better deal.
Buy at Amazon
---
FLM Tripods
I have a couple of tripods from FLM and I'm impressed with the quality of these very sturdy tripods. I punished them very hard for an entire month and they stood up well to my continued abuse.
You can get them direct from FLM Canada
---
Sony FE 16-35mm F2.8 GM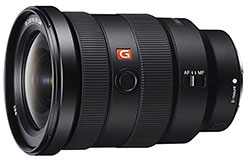 Not only is this a super sharp lens but it's plenty fast enough for astrophotography and delivers great sun stars if you like that kind of thing.
I find that the zoom range of 16-35mm on a full frame camera is the closest thing to what I see with the naked eye so it's really easy to compose the shots that I see in my head.
I also use this lens for vlogging because at f/2.8 the background blur is just enough that your subjects pop with a lovely 3D quality while you can still make out what's going on the background.
Buy at Amazon
---
Canon 24-105mm f/4.0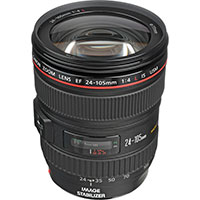 I originally bought the Canon 24-105mm as a kit lens with my Canon 5D MK II way back in 2010 and to be honest it never really impressed me in terms of sharpness.
That quickly changed when I used it on my Sony A7R for the first time and saw the true capabilities of this superb lens.
Now it's my 'go to' lens when I need sharpness and a little more reach than my super wide lenses.
As an all rounder landscape lens, the Canon 24-105mm is worth every penny when used with the right camera.
Buy at Amazon
---
My BENQ Image Editing Monitor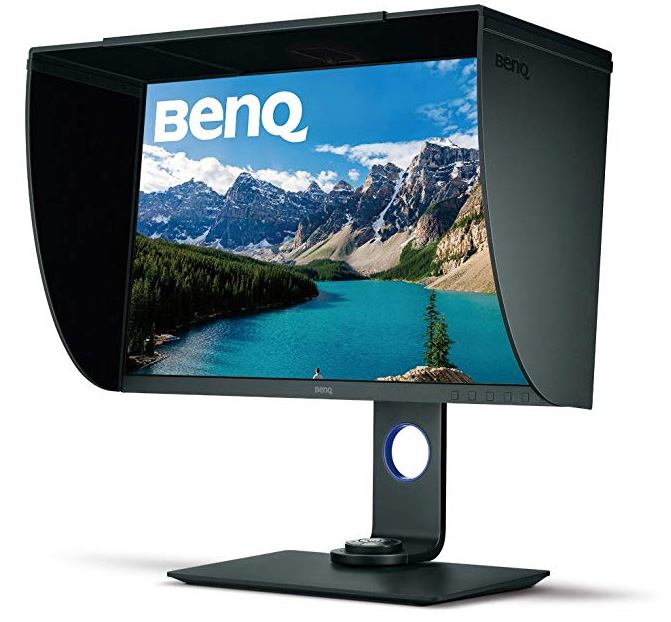 I've been using a BENQ monitor for a little while now and I love the way my images and videos look on this device. Sure, there are more high end monitors available out there but for the price, this UHD Monitor performs brilliantly and feels like a high quality piece of kit.
I edit all of my images and videos on this screen and overall I find it a joy to use. I'll be honest though, I haven't yet felt a need to install the shading hood.
Buy at Amazon
---