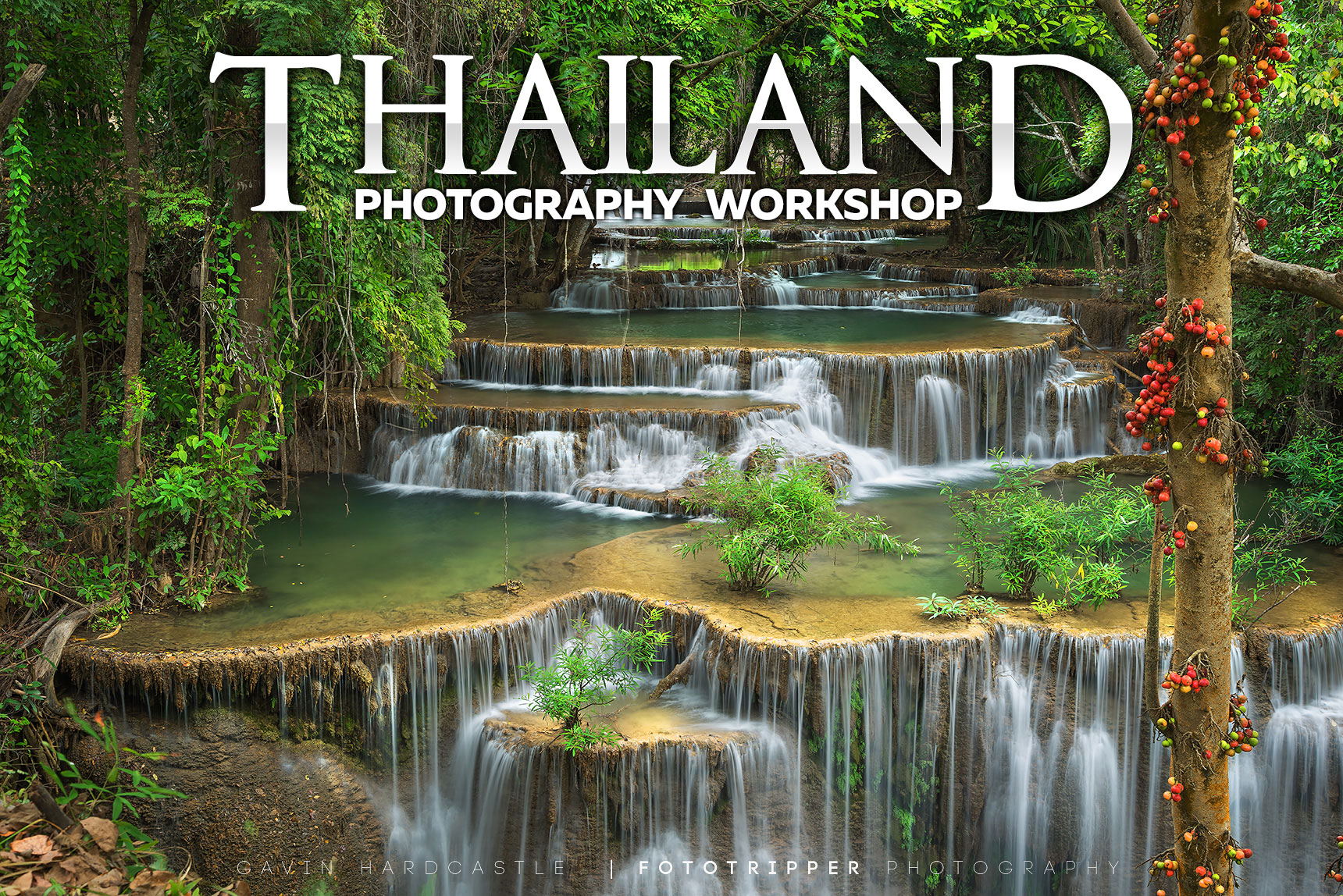 It's known as 'Amazing Thailand' for a reason. Thailand is one of the most colourful, exotic and culturally rich locations in the world. Join me in October of 2016 where I'll share my many years of experience photographing the Provinces of Thailand in this unique 7 Day Thailand photography workshop.
Join award winning photographer Gavin Hardcastle while he shoots in some of the most spectacular landscape photography locations on the planet.
Read Gavins latest tutorials, gear reviews and free photography guides. Gavins shares his essential shooting techniques and top photo locations.
From E-Books to Lightroom Presets, the Fototripper store is where you'll find some awesome learning resources as well as inspiration.
With this landscape photography tutorial I'm going to discuss a really obvious tip that can instantly improve your landscape photography in a huge way. Hunt Foreground! Sounds really simple right? [...]
Free Photography Location Guides
Gear and Software Reviews
Gavin Hardcastle
Before you get busy with the HDR processing, take a few minutes to clean up your RAW files first to avoid enhancing any nasty little issues like chromatic aberration and excessive noise. These tips are [...]
Gavin Hardcastle
With this Photoshop tutorial video, It's pretty easy to convert a colour landscape photograph into a dramatic, moody and intense black and white or monochrome image. In this tutorial I explain how to make the [...]
Gavin Hardcastle
I heard about focus stacking a few years ago but never took the time to experiment with it. A recent conversation with a fellow photographer about 'tilt-shift' lenses prompted me to explore this fascinating technique [...]