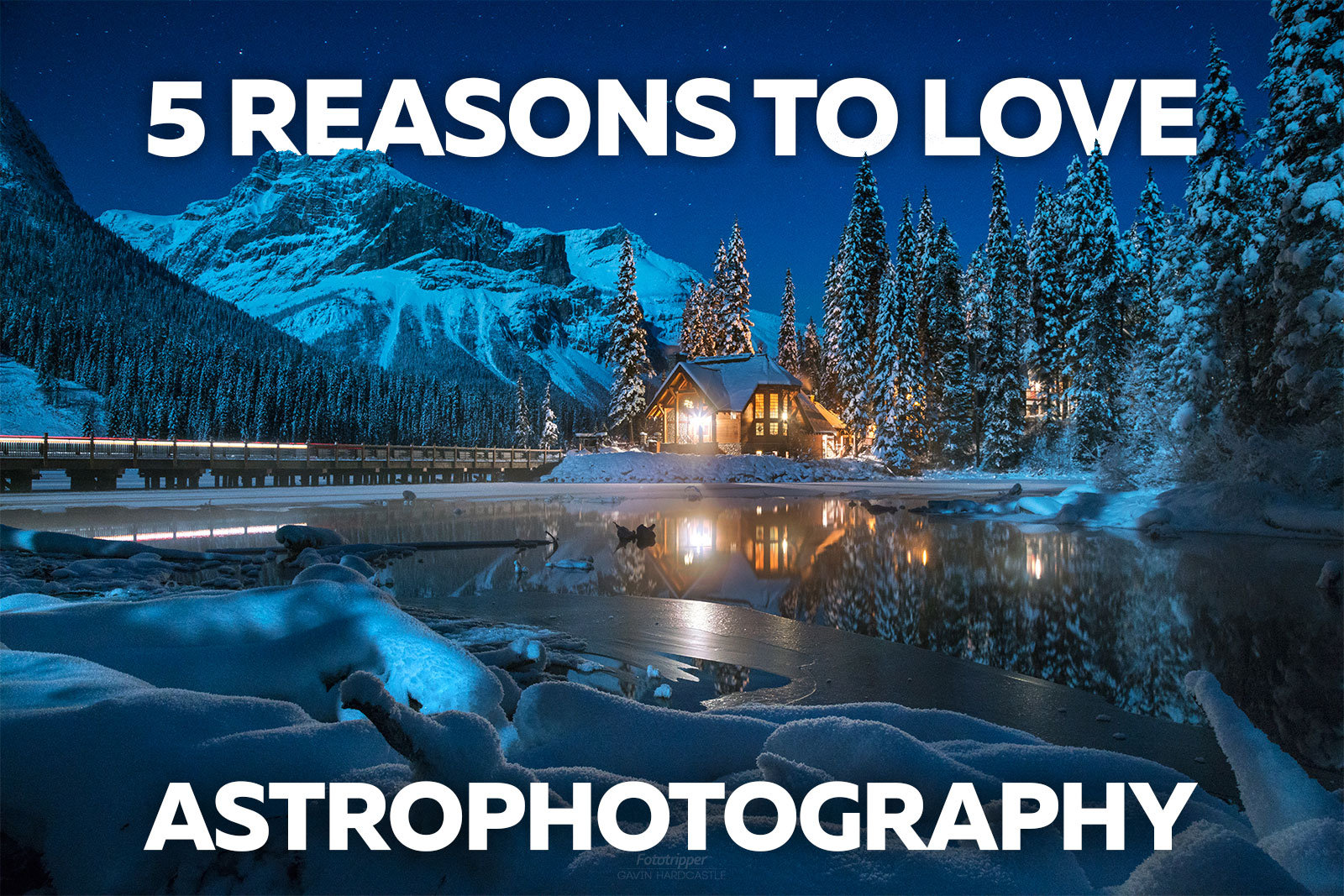 In the last couple of years there's been a massive surge in the popularity of astrophotography and I think I know why. Digital cameras are getting better all the time and with Sony Alpha cameras leading the 'noise performance' revolution it's never been more affordable to capture spectacular images of the night sky.
I confess, I've been bitten by the bug and I just can't seem to get enough of night photography. If you haven't yet jumped onboard the astro wagon, here are 5 reasons why I think you too could fall in in love with astrophotography.
For clarity, when I talk about 'astrophotography', I don't mean deep space imaging. I'm talking about landscapes that feature the stars above as the main backdrop to epic scenes.
1 – Less Tripods to Compete With
Unless you're shooting a super popular arch in the desert, there's a good chance that you'll be the only photographer at your chosen shooting location at 2AM.
Even with the massive increase in popularity of night photography, it's still only the most dedicated of shooters that are willing to 'go nocturnal' for their art and that means there are less tripods and tourists to contend with, enabling you to relax and get creative with your astrophotography.
2 – Create Your Own Lighting Effects
The thing I love most about night photography is that once it gets dark, you get to decide what and where your light sources are going to be. Whether you're using flash units, headlamps or flashlights, there's a lot you can do with your own external light sources to make your shot come to life.
Two of my favourite lighting tools are the 'Ice Light' and the 'Lume Cube'. Both of these gadgets kick out of a lot of light to illuminate your subjects. Whether your subject is a person, vehicle or spectacular tree in a forest, using high quality light sources like these will give you total control of the luminosity, colour tone and direction of your light.
You can even take things to the next level and place your lights inside a drone to light your subject from any angle or elevation.
3 – Forget About Sunrise/Sunset
When it comes to landscape photography, most photographers are hunting for golden hour, blue hour and the spectacular light provided by a rising/setting sun. It's a 'hit and miss' pursuit that tends to end in disappointment more often than success.
With astrophotography you can take advantage of cloudless skies because the stars will be waiting for you as regular as clockwork. As long as you've got semi clear skies you can pretty much guarantee a successful shoot. This level of reliability can be quite addictive, especially if you've put in as many hours and miles as I have only to come home empty handed after a feeble sunset.
4 – Star Reflections are Magical
Landscape photographers love reflections, they double the delight in our images. That's even more true when you can manage to capture the stars reflected in an earthbound scene such as a lake, pool, or water soaked beach.
You'd be surprised at how easy it is to capture those glimmering star reflections. If you can see them with the naked eye your camera should have no problem recording that magic moment during a long exposure.
5 – Moonscapes Are Awesome
If you've ever read any articles or tutorials about astrophotography you've most likely heard that the moon is a major source of light pollution that will drown out the stars in your nightscapes. While that's totally true, you can still shoot amazing nightscapes that feature the moon and in fact might actually be greatly improved by the beautiful sun light bouncing off the 'Sea of Tranquility'.
Clouds can often occlude the moon in a beautiful way so don't be put off by the moon putting in a cameo appearance in your night photography.
Come and Shoot the Milky Way With Me
This June I'll be leading my 'Vancouver Island Astrophotography Workshop' where I teach my students how I process and shoot my Milky Way Images. I'd love to have you on board. Book your spot or learn more.
Thanks for looking
Gavin Hardcastle