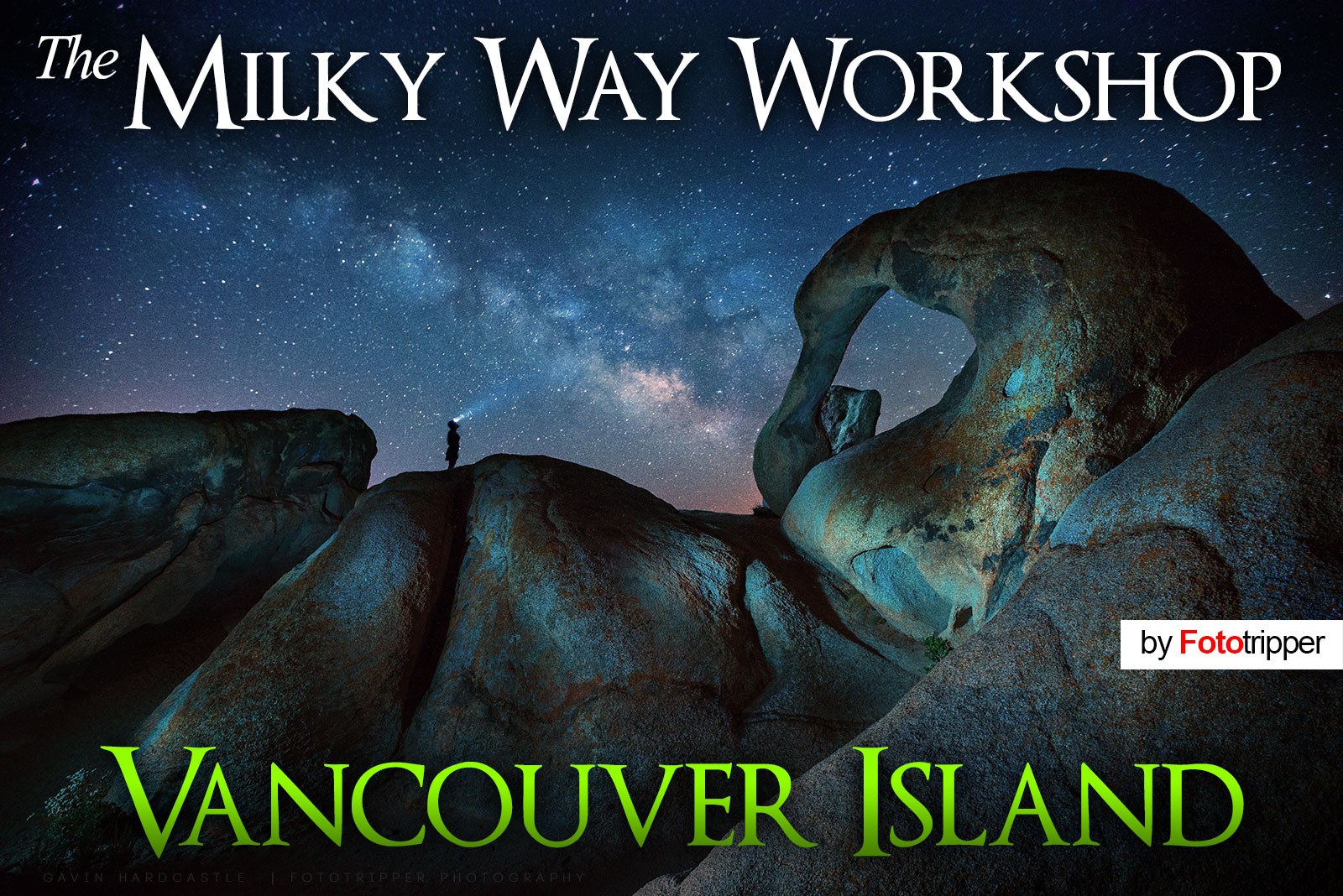 Have you ever wanted to know how to capture those mind blowing Milky Way shots with your own camera? Let me teach you the techniques that I use to photograph the phenomenon of the Galactic core in all it's glory.
Price Per Person - $399 USD
Dates:
June 23rd, 2017 - 3 places Left
June 24th, 2017 - SOLD OUT!
Location: Parksville, Vancouver Island, BC
This is a rare opportunity to photograph the Galactic core right here on Vancouver Island.
This Vancouver Island astrophotography workshop takes advantage of the ideal alignment of the waning moon and the milky way in the Southern skies.
The Milky Way is every astrophotographers 'Holy Grail'. Now is your chance to capture that same celestial phenomenon with your own camera and I'm here to show you how I do it.
Book Early to Avoid Disappointment
The first dates for this workshop sold out so I have added another date which is June 23rd, 2017. During the summer, I'll be living a nocturnal life as I shoot the Milky Way as much as possible. Join me this summer for a one night workshop on beautiful Vancouver Island.

Where and When?
June 23rd: 9PM @ Tim Hortons Parksville, 494 Island Hwy E, Parksville, BC V9P 2H3
June 24th: 9PM @ Tim Hortons Parksville, 494 Island Hwy E, Parksville, BC V9P 2H3
This workshop has two dates. The June 24th date is now sold out but I have opened up another date for the night before which is June 23rd. On either night the workshop will run from 9PM till very late. Due to changeable weather conditions there is a chance that we may have to move the workshop a couple of days earlier or later so please be prepared for a possible change in the date.
Location - Mid Island but be prepared for the location to change due to wildfires and weather. I have a list of locations to choose from but as always, we're at the mercy of the weather. I'll announce the final location three days before the workshop after a final study of the forecast. Attendees will be notified by txt and email. Plan for a 2hr drive depending on your location.
In this Workshop we'll cover the following topics:
How to focus for astrophotography
Choosing the Right White balance
Setting the Correct Shutter Spead (Exposure Value)
Basic Light Painting
Composition
How to Post Process Milky Way Shots in Adobe Camera Raw and Photoshop
WHAT TO BRING
Photography Equipment
A DSLR or mirrorless camera with 'Live View' and the capability to shoot in manual mode with at least ISO 3200. Don't forget your memory cards and spare batteries
A sturdy tripod, ideally with a ball head
The Widest and fastest lens you have. Ideally a 2.8 or faster.
A Headlamp
Sensible footwear - no flip flops even though it's summer. We're shuffling around in the dark!
Your camera manual
Laptop Computer Equipment.
Most of the post processing that I do can be done in Adobe Lightroom so if that's all you have that is fine. If you'd like to make the most out of the light painting we'll be doing, you'll need Adobe Photoshop. Photoshop users should also have Adobe Bridge for fast previewing of their RAW files.
Download a Free Trial of Photoshop Here.
Please ensure that whether you're using Lightroom or Photoshop that your installation is fully installed and working on your laptop.
Don't Forget to Sleep In
For those who can, I advise sleeping in till late on the morning of the workshop. Maybe have a power nap in the afternoon because we'll be burning the midnight oil until it runs out.
Image Post Processing Tuition Included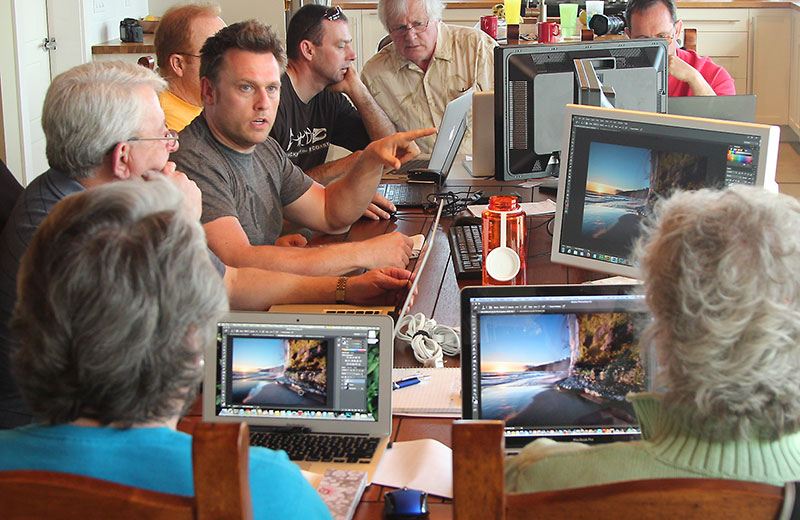 Sure, it's great to know how to shoot the Milky Way but how you process those images can make a huge difference to the finished product.
In this workshop I'll show you how I process my Milky Way shots so that you too can produce images that amaze your friends and family. We'll hit an 'all night' Tim Hortons or McD's and get busy with our laptops.
Be sure to bring along your laptop with a fully functional installation of the latest version of these apps:
Adobe Photoshop
Adobe Bridge
Adobe Camera Raw (comes as part of Photoshop)
You'll also need to ensure that you are familiar with the process of downloading your images on to your laptop. Oh, and don't forget your laptop power supply 😉
Let's Go Shoot The Stars!