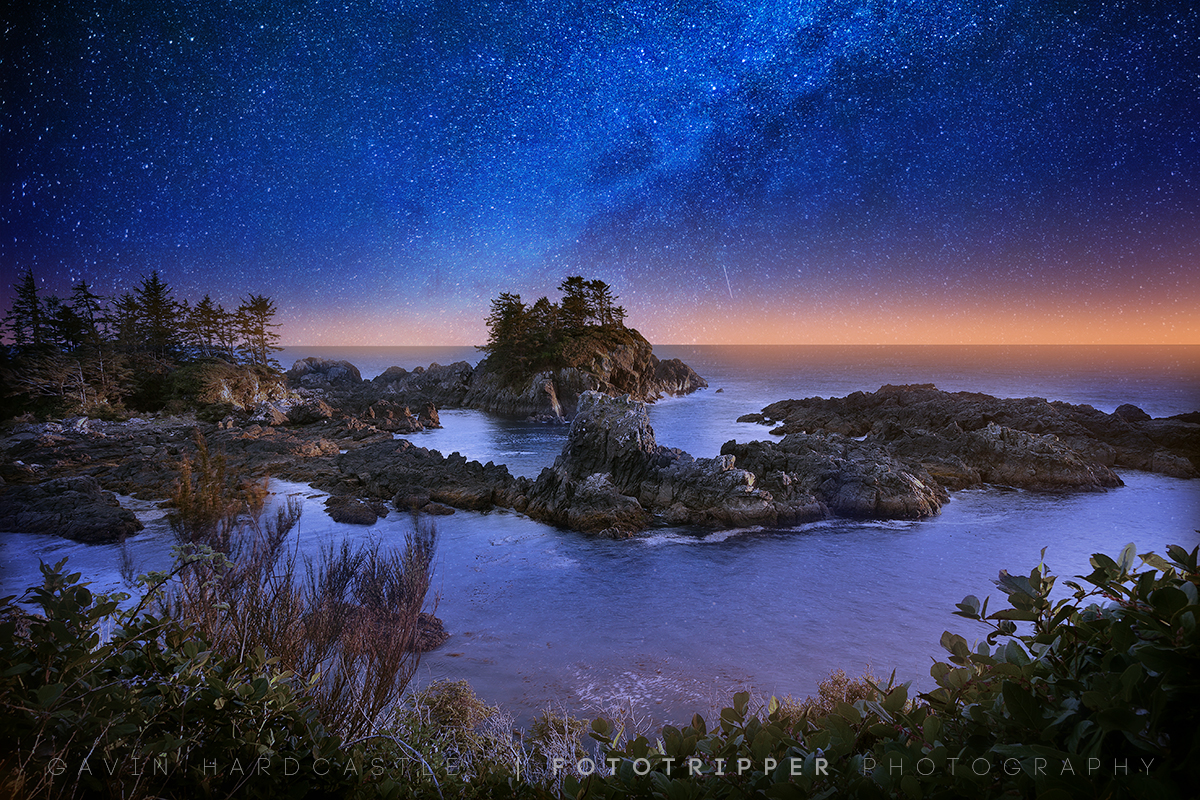 2014 was a great year for me in terms of landscape photography. I produced my first two films and was lucky enough to teach some great students in my many photography workshops at some gorgeous locations.
In one year I've photographed everything from frozen waterfalls, coastal aurora and vibrant rainforest to melting glaciers, Scottish castles and desert sunsets.
Read along as I take you through my favourite images of the year with foot notes about the locations and my experiences. I hope you enjoy, please share and Happy New Year.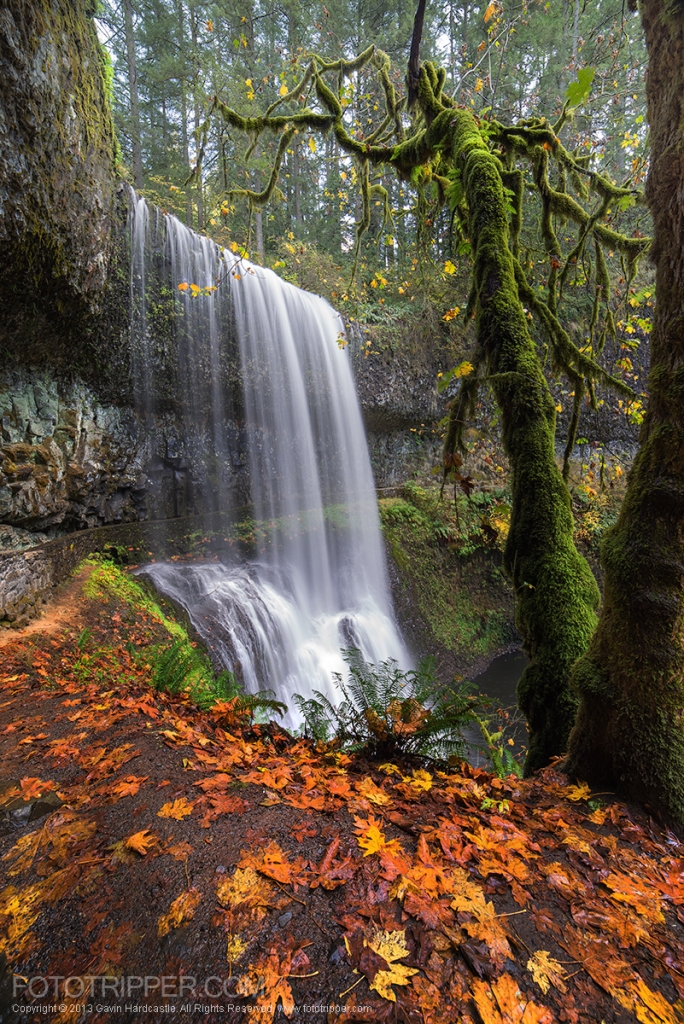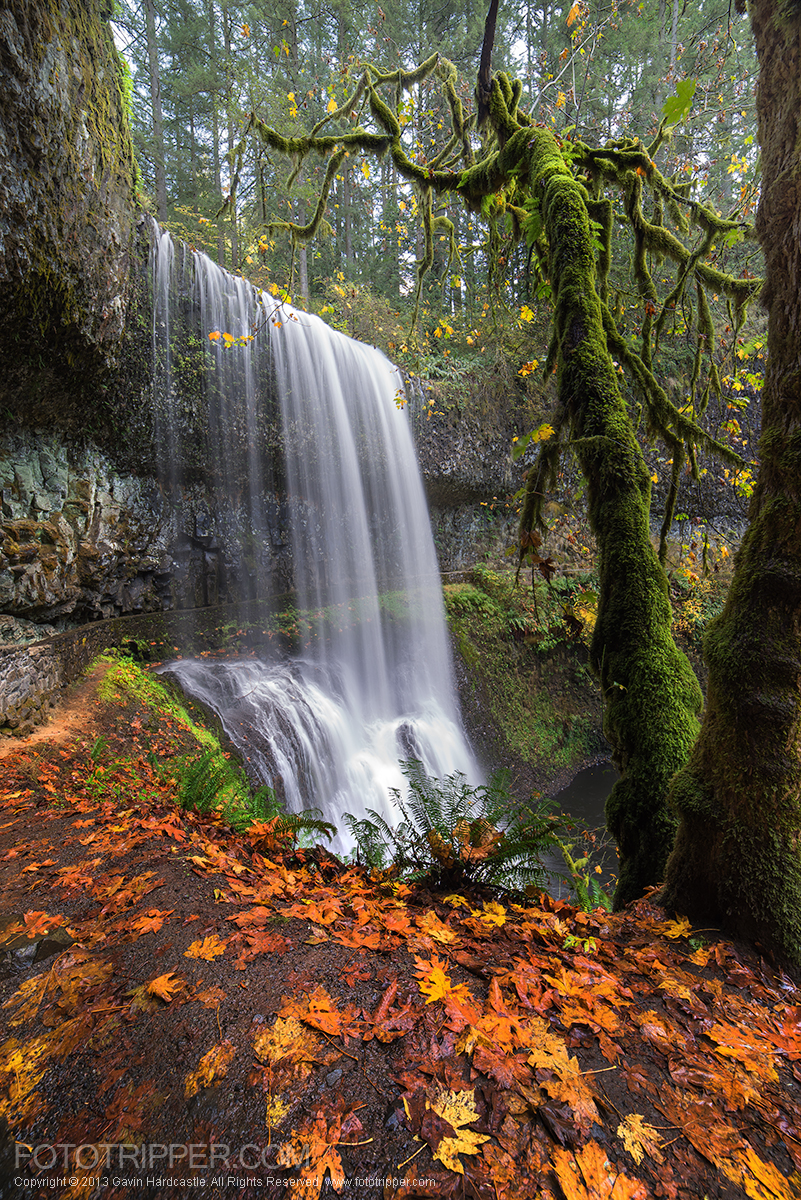 Silver Falls State Park, Oregon
This spectacular state park is best seen in Spring, Fall and Winter. The Fall colours are gorgeous but if you're lucky enough to catch the arctic blast in winter you'll be rewarded with amazing ice columns and partially frozen waterfalls.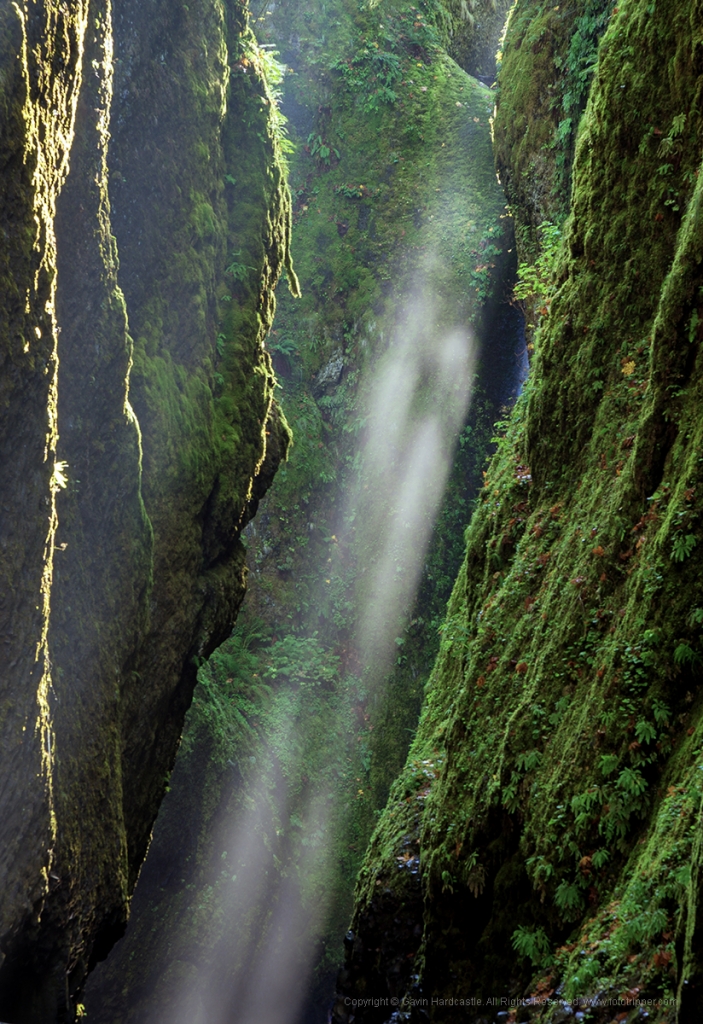 Oneonta Gorge in Oregon.
This river claimed the life of my Canon 5D mkII in 2013 but still I'm drawn to it's beauty. You'll always find something new and worth photographing at this cinematic location. Read my Oneonta Gorge Photo tips.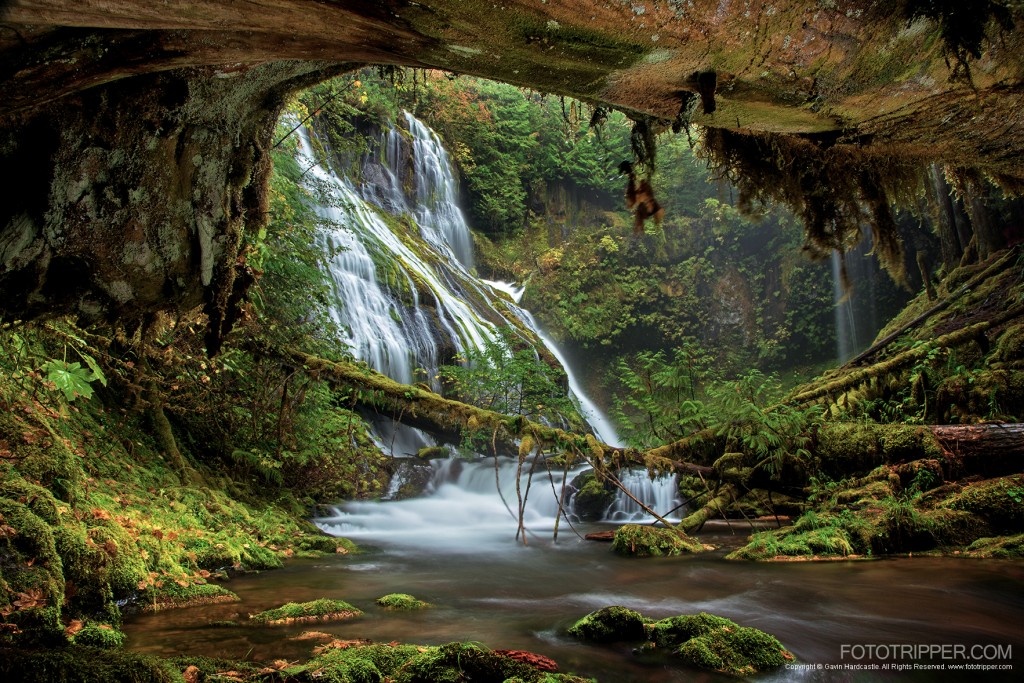 Panther Creek Falls, Washington
One of the most stunning cascades on the planet. To get this shot you need to perform a dangerous bum shuffle on the fallen tree that spans the creek. If you slip and fall it's game over. Read my Panther Creek Photo Tips.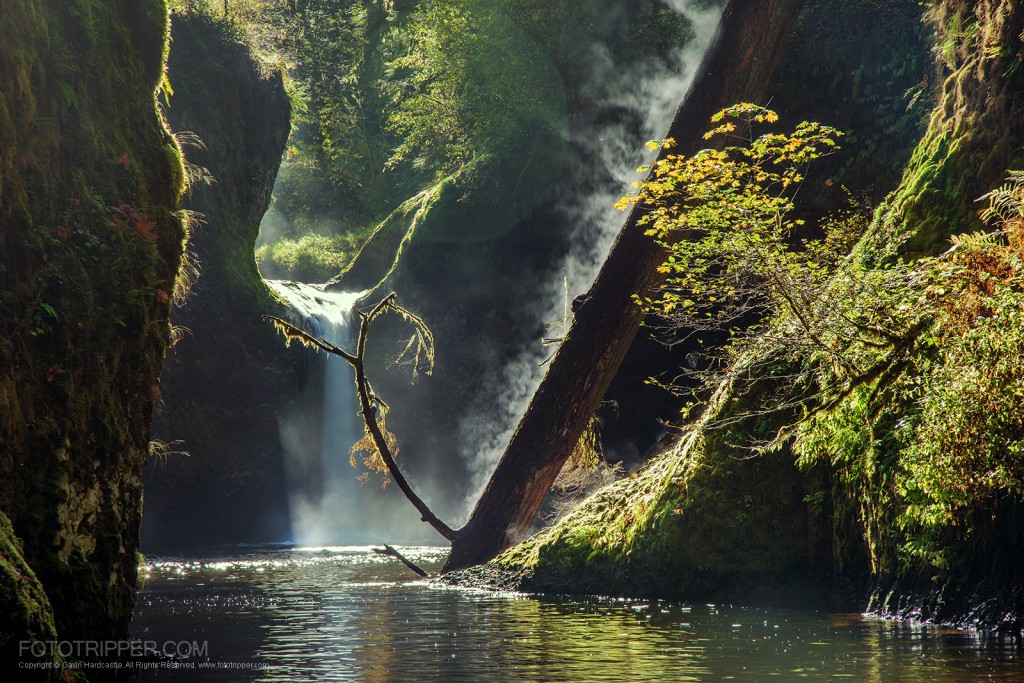 Punchbowl Falls, Columbia River Gorge, Oregon.
You're pretty much guaranteed to get awesome pictures at any time of year but in the autumn you'll get powerful light rays and steam if you pick a bright sunny day. I take my students there during my Oregon Photo Workshop in Fall.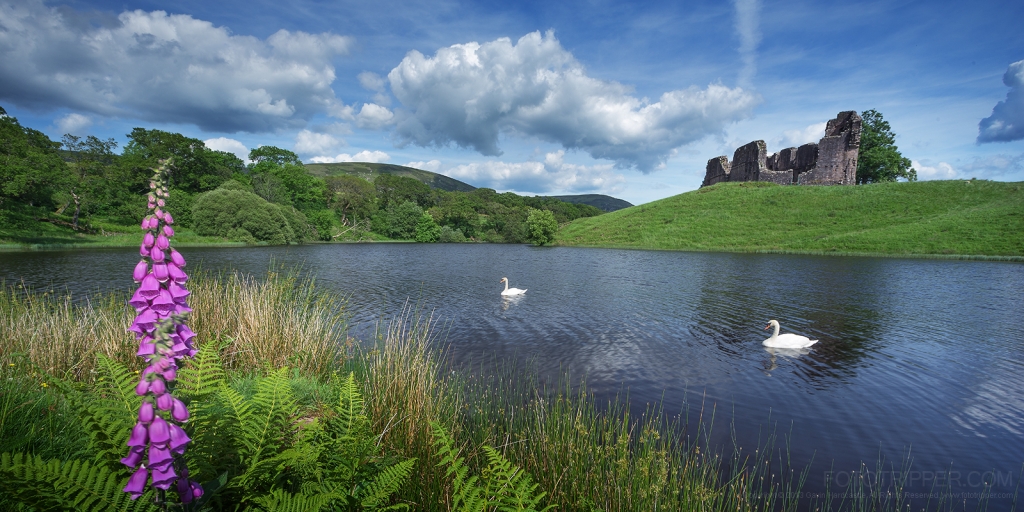 Castle Morton – Scotland
Complete with it's own small lake that features spring time foxgloves and a romantic swan couple, this ancient castle ruin in Western Scotland was a great side trip while visiting my family.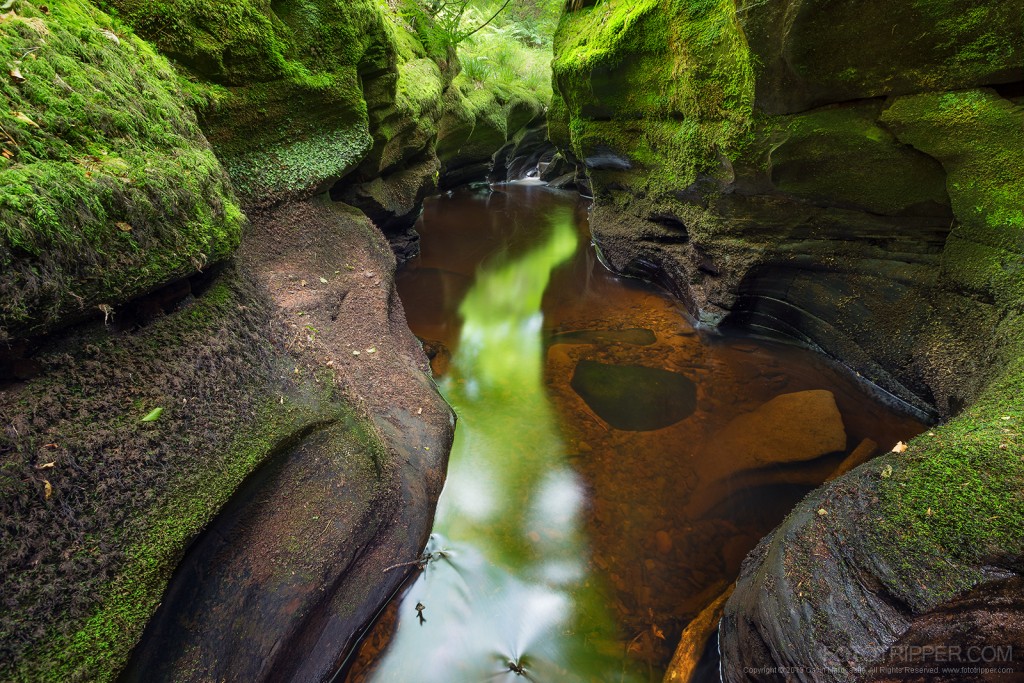 Crichope Linn – Scotland
Like many historic places in Scotland, the Crichope Linn canyon in Dumfries and Galloway is said to harbour supernatural beings. All I can tell you is that I felt completely natural is I stood tatties deep in this frigid water.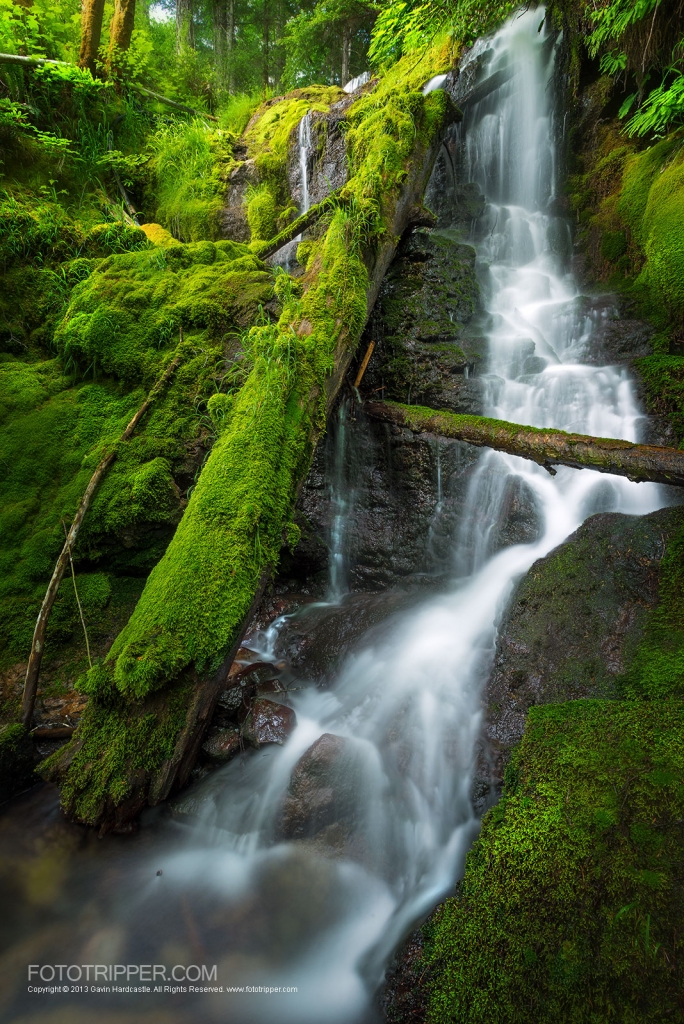 Secret Falls – Vancouver Island
This is a secret location near Port Alberni on Vancouver Island. While tucking into a 3 scoop chocolate ice cream at the Coombs Country Candy shop in the spring, I got chatting to a local couple who were kind enough to share this secret location with me. I didn't expect much but was delighted when I got there to find this. I'll only share this delightful spot with my workshop students 😉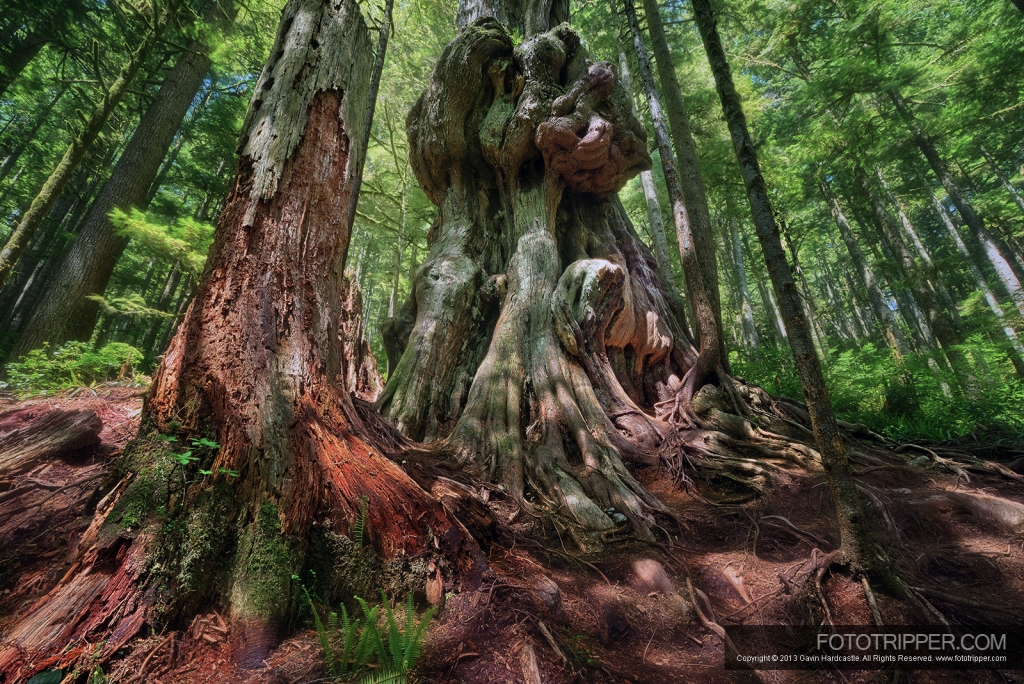 Avatar Grove – AKA "Gnarliest Tree in Canada"
The secrets out about Avatar Grove in Port Renfrew. Yesterday I counted 13 cars parked outside the entrance and witnessed no less than 100 people troupe into the forest over about 3 hours.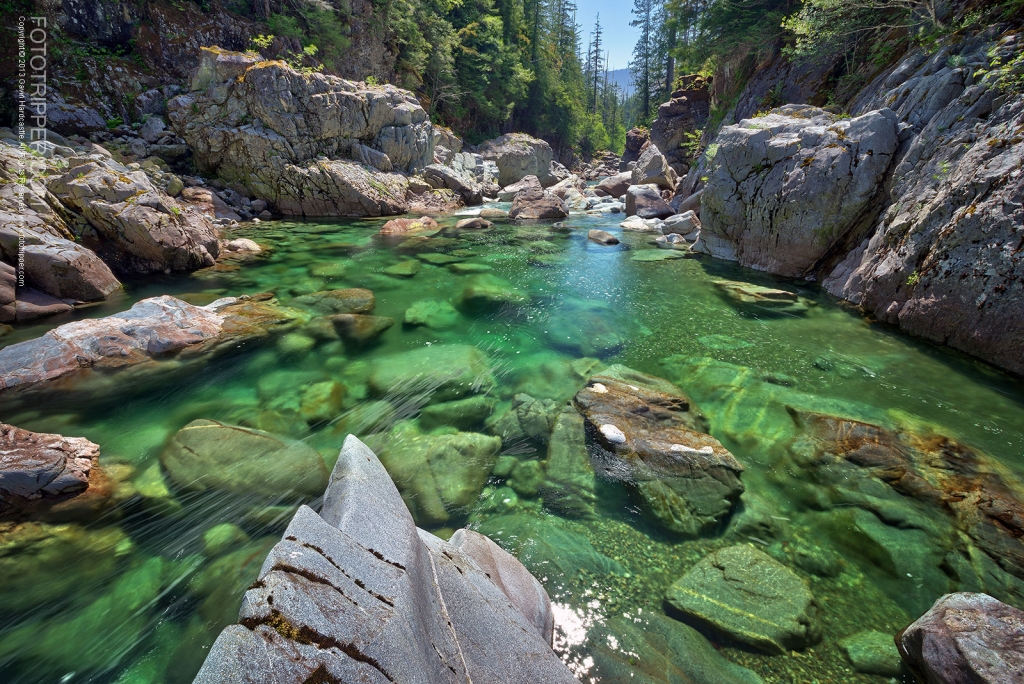 Emerald Pools – Cowichan Valley – Vancouver Island
Another secret location shown to me my a steelhead fisherman who made me swear not to divulge lest he loose his coveted fishing spot to other fisherman.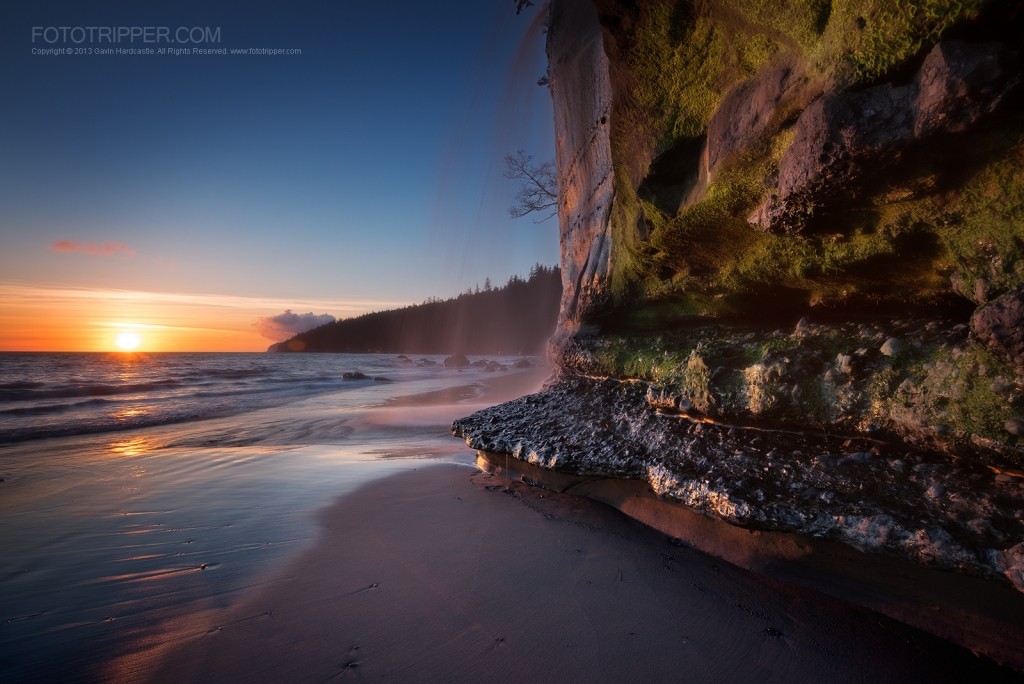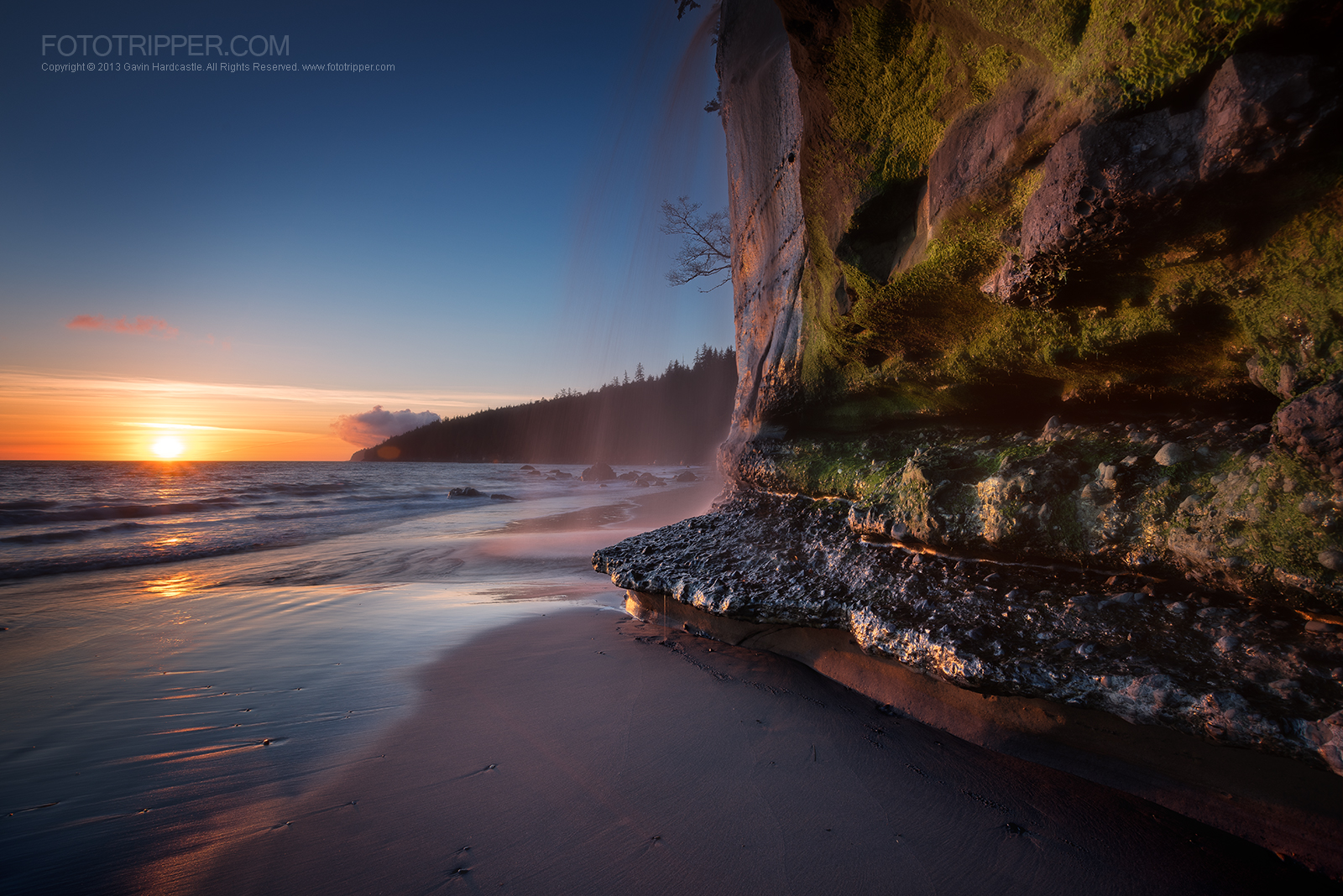 Mystic Beach – Vancouver Island
The shots above and below are from the lovely Mystic Beach in Sooke. I was lucky to get a fog free summer afternoon but winter is usually the best time as there is less fog and the waterfall that runs into the Pacific ocean is much heavier.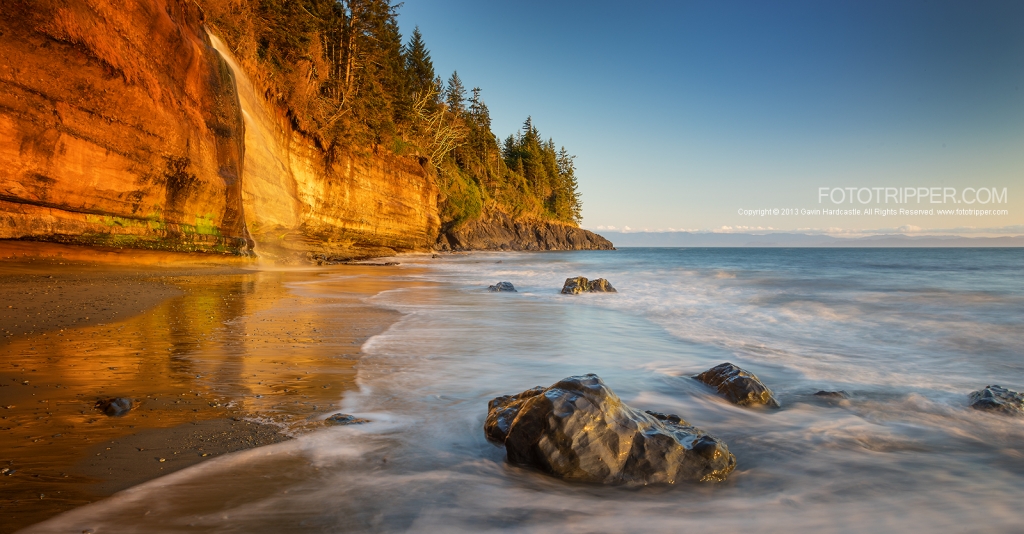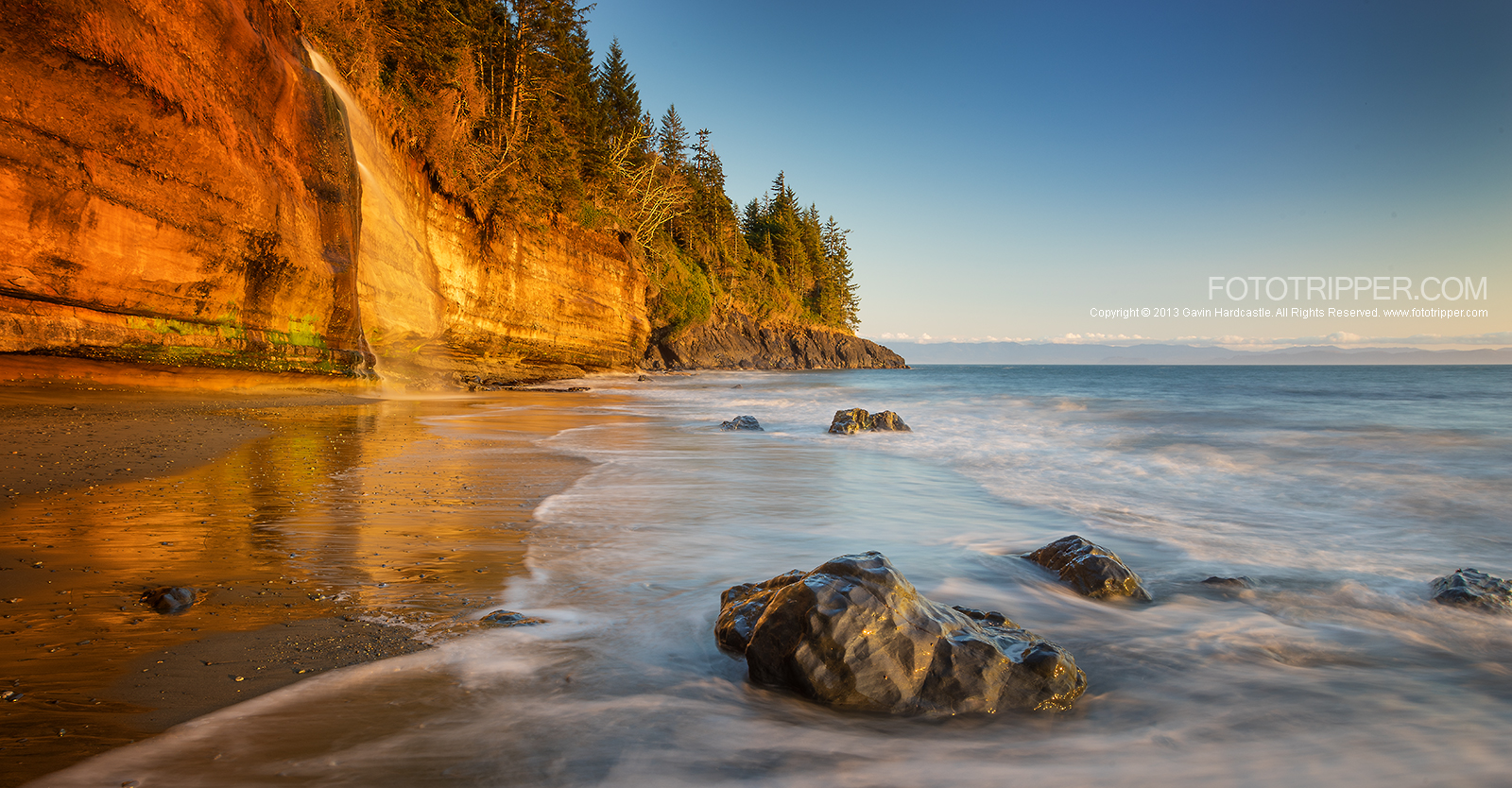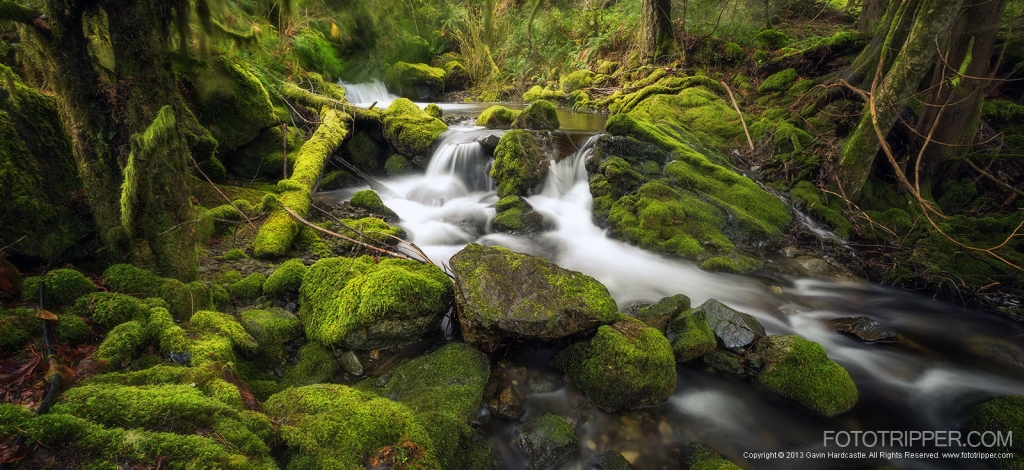 Sooke Potholes – Vancouver Island
This is actually just a runoff stream from a drain that runs under a bridge to the camp site at Sooke potholes. Sometimes the prettiest spots aren't always the famous ones.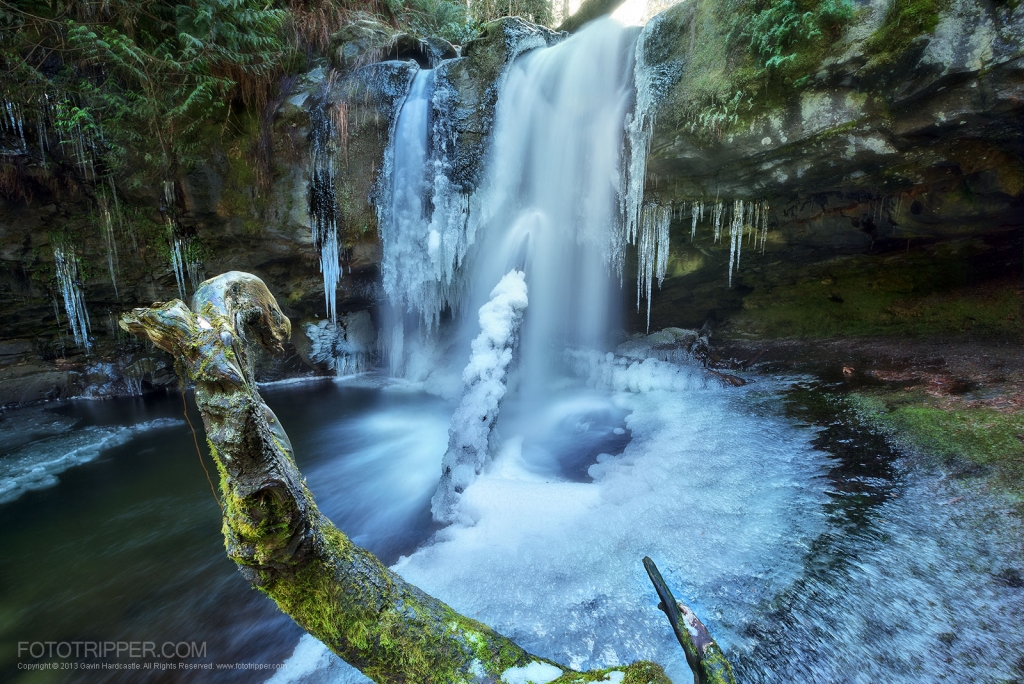 Stocking Creek Park – Vancouver Island
This shot took some planning. I kept checking the forecast during our first big freeze of the year and held out until the 4th day of -6 temperatures created the ideal conditions.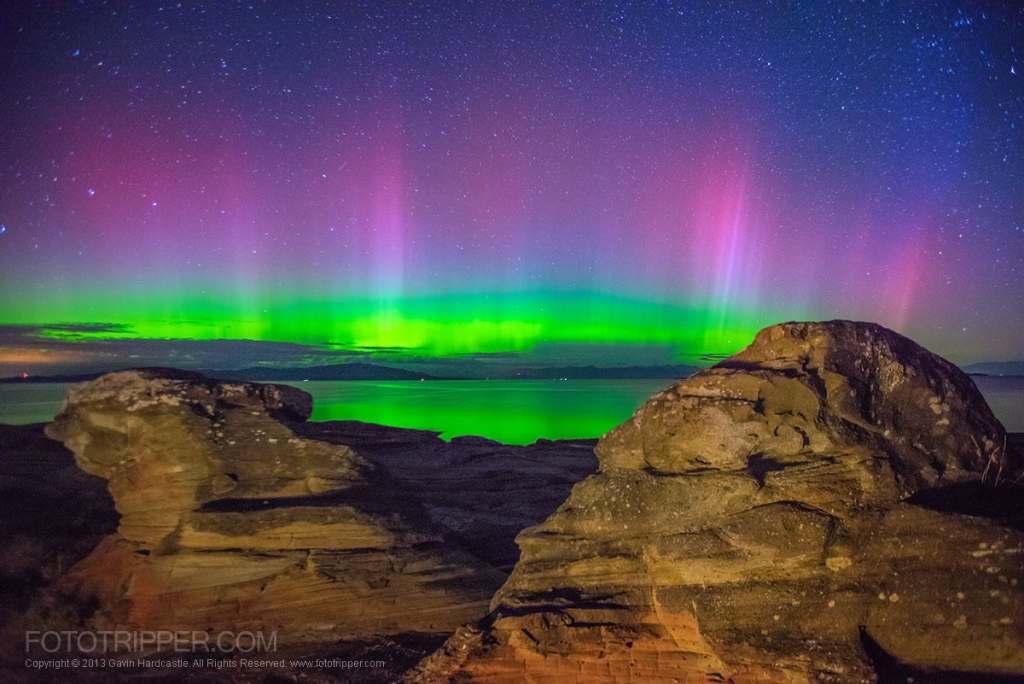 Aurora in Parksville – Vancouver Island
This shot caused something of a stir when posted on the Hello BC Facebook page with some locals telling me flat out that the aurora can't be seen this far South and never in summer. We'll I'm here to tell you that it can.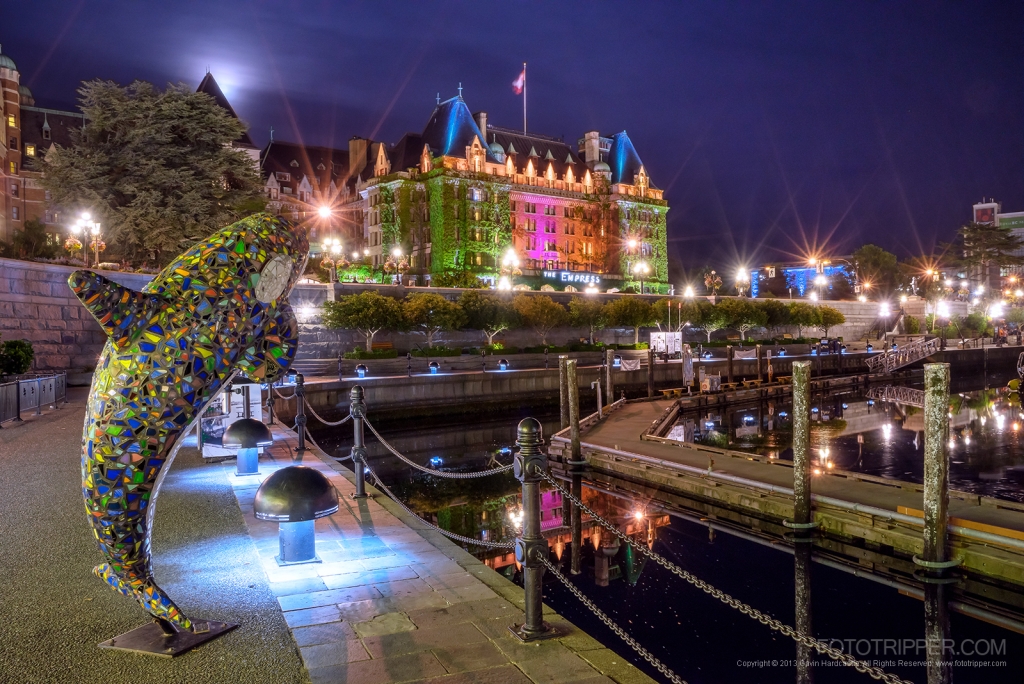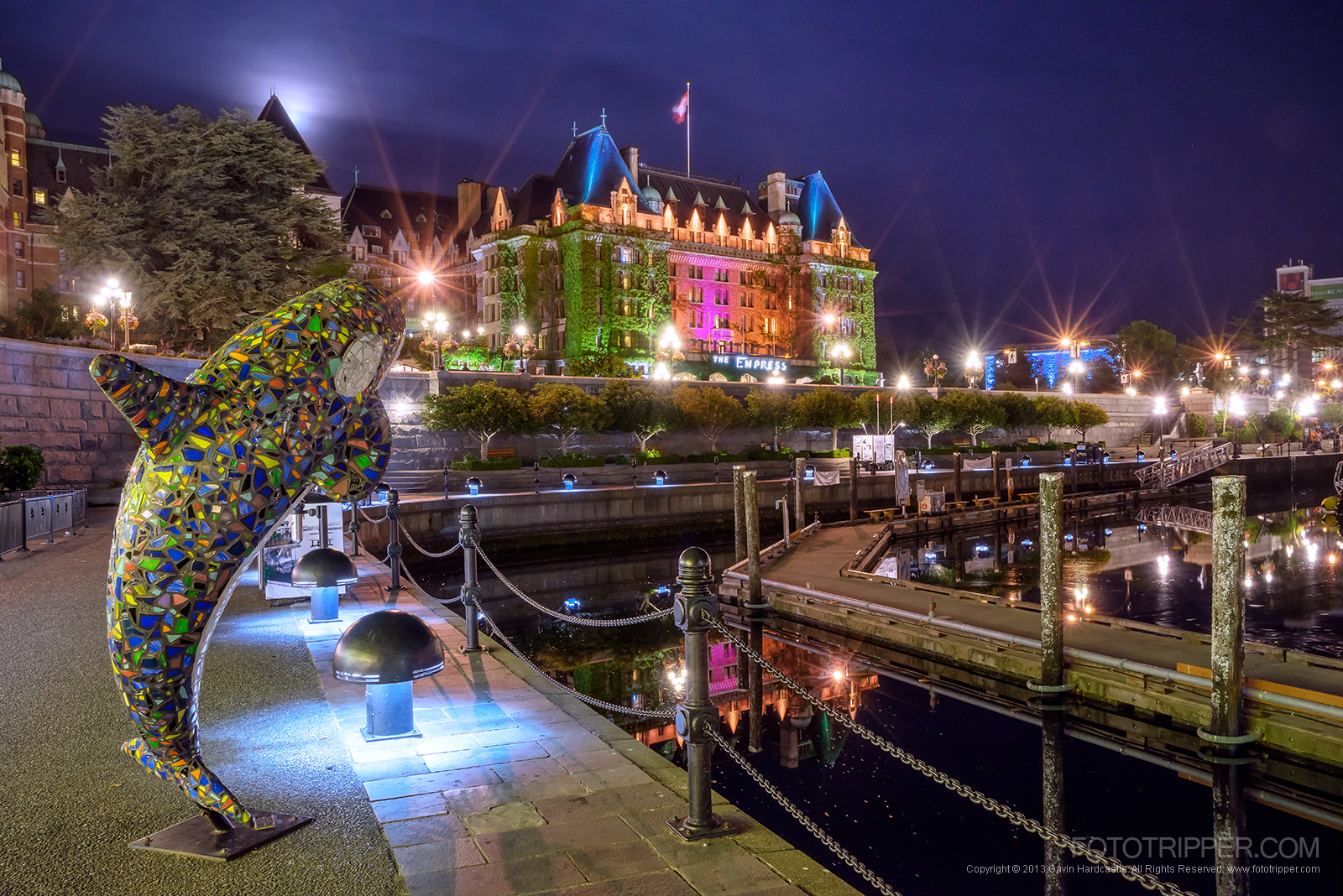 Victoria, BC – Inner Harbour
As summer moves into Fall and the crowds start to thin, the moon rises over the Empress in the inner harbour of the BC capital.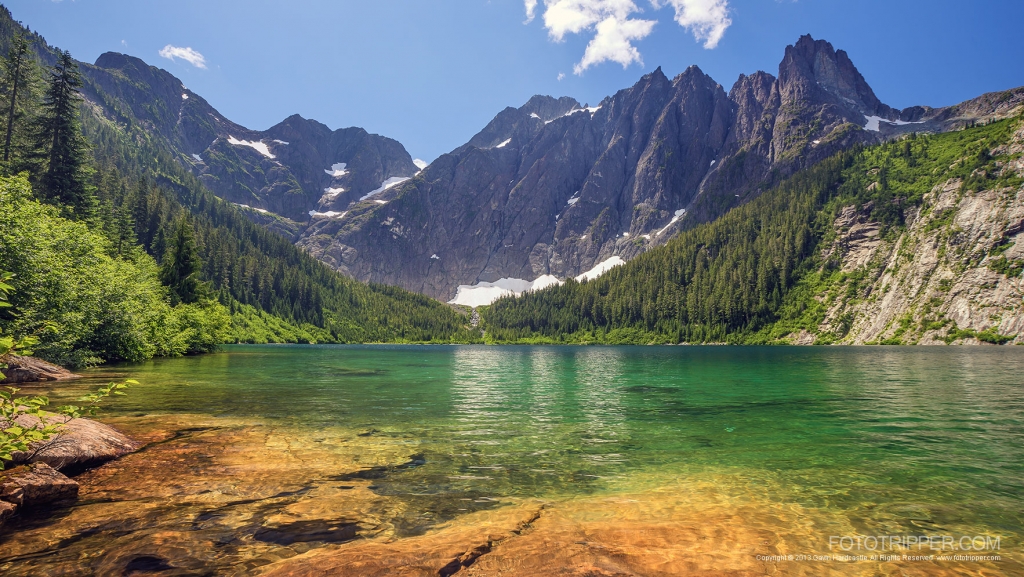 Landslide Like, Strathcona Park, Vancouver Island
This one requires some blisters. In total it's about 8 hours of hiking to get to and from this glacier fed lake in Strathcona Park on Vancouver Island. Summer is the best time to go if you want the emerald glow in the water.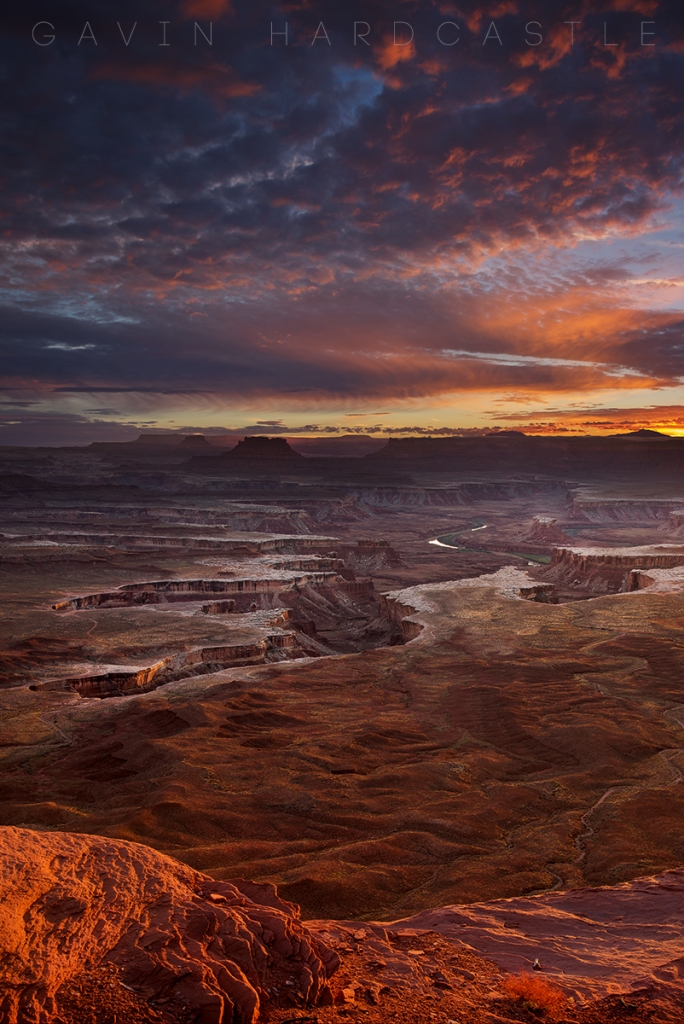 The Green River Overlook – Moab, Utah
Near the town of Moab, this is one of my favourite views of the Green River. If you're lucky enough to get a good sunset all you've got to do is show up and shoot.
Garden of Eden, Arches National Park
For some reason, most photographers tend to ignore this brilliant location in favour of Balanced Rock or the Windows Section of Arches National Park in Moab, Utah. I had such a fun time with my group in October and this was shot during a 5 minute window at sunset.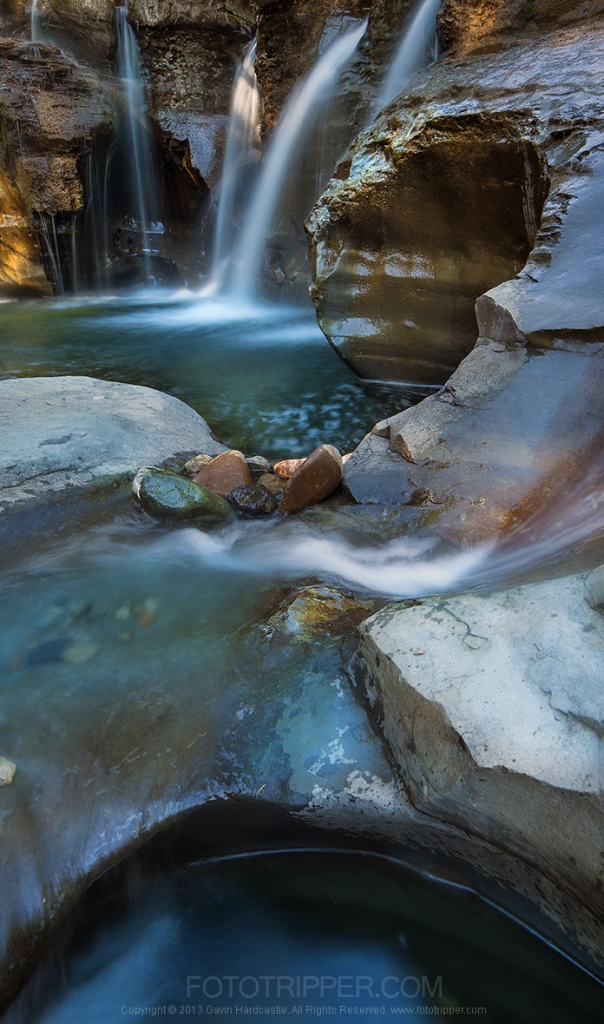 Brown River Falls, Courtenay, BC
One of the few rivers that didn't dry to a trickle this long summer. I can't wait until the next big freeze to capture this scene in its semi frozen beauty.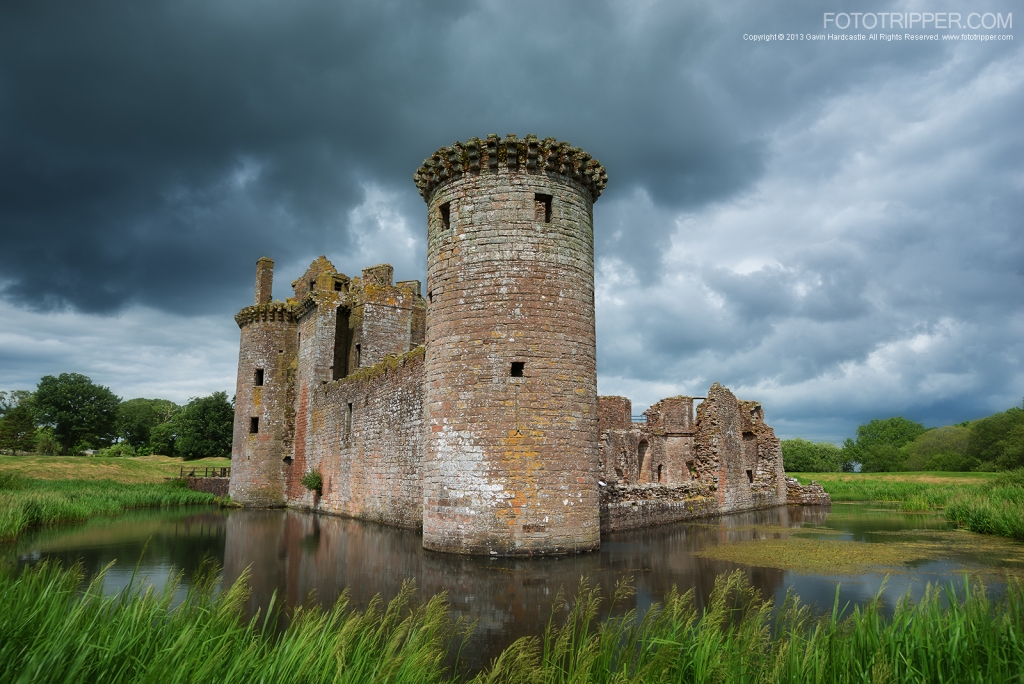 Caerlaverock Castle – Scotland
My spring time visit to Scotland was blessed with ideal weather and these heavy rain clouds that wandered into my shot of Caerlaverock Castle added a much needed touch of drama.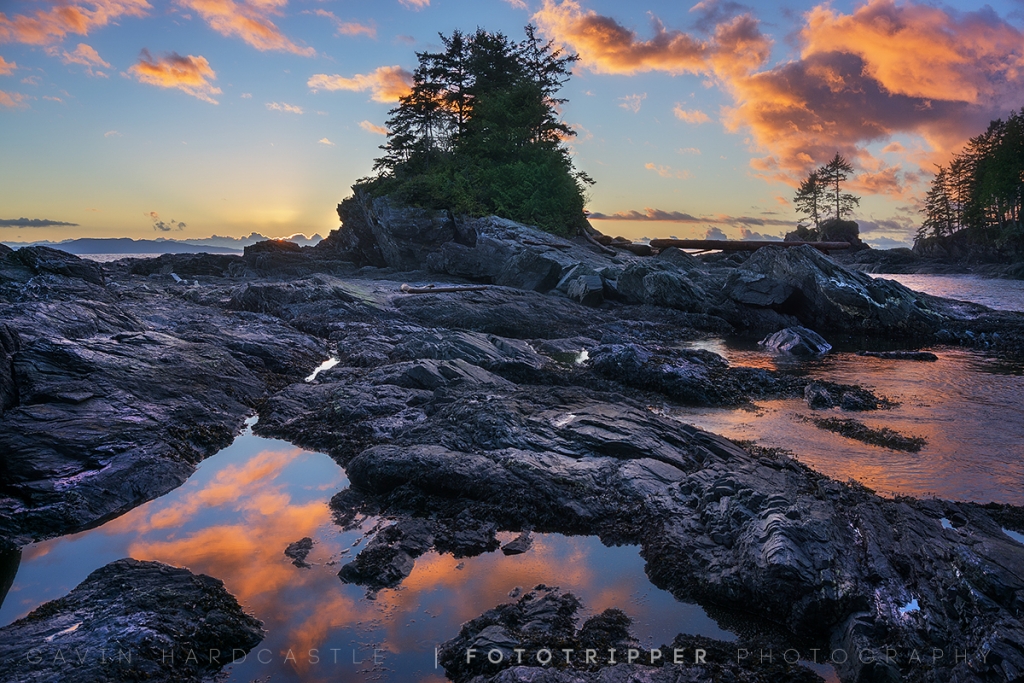 Botanical Beach, Port Renfrew, Vancouver Island
This sunset shot from yesterday was the ideal end to a wonderful year of landscape photography. Botanical Beach is a perfect example of the rugged West coast of Vancouver Island. Pounding Pacific waves create sea stacks and tide pools that were made for photographers.
Vancouver Island 4K
And finally, if you haven't yet seen the film that took me four months to shoot, please hit play and feel free to share.