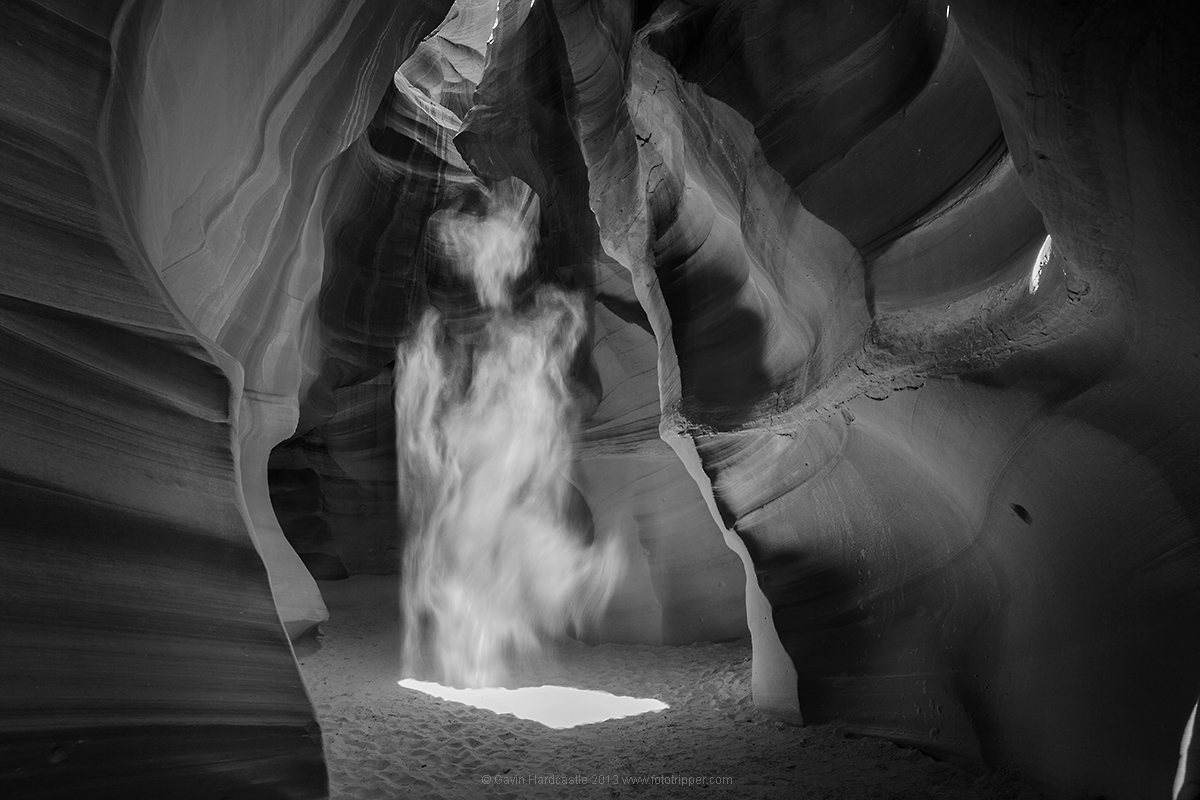 Did you fall for my little trick there? The image above isn't really the record breaking photo from Peter Lik that
recently sold for $6.5 million dollars, but it's pretty close. It's actually a photo that I took in the spring of 2013 at the very same location entitled 'Ancestors'.
This is Peter Liks picture below.
David VS Goliath
I'm not for one minute suggesting that my photo is any better or worse that Petes. I also understand that Peter has spent decades building an exclusive clientele and a very slick marketing sales force with a strong brand.
While Peter enjoys the many fruits of his labour, I harbour no bitterness for his success. There are thousands of world class photographers out there producing amazing work but it's only the ones who dedicate their entire lives to their work that can eventually command the big bucks.
In that respect I've got some catching up to do, but this recent record breaking sale of Peters poses some interesting questions about the value of contemporary photographic art.
What is it really worth?
As great as Peters image is, we're not talking about a rare antique from a centuries dead artist of which there is no peer. A quick search for 'Antelope Canyon Photographs' will yield thousands of excellent images of that beautiful location, some of them better than mine or Petes, but then, that's all in the eye of the beholder I guess.
What do you believe contemporary photographic art is really worth? If money was no object and you fell in love with a high quality print from a highly successful photographer, would you pay the asking price even if it was outrageous?
Maybe the print was attached to a house which became part of the sale?
What's Your Opinion?
I'm aware that Peter Liks success has attracted a lot of haters over the years so I don't want this article to end up as a Lik bashing exercise. Love him or hate him, I'm willing to bet that most people will admire at least some of his impressive body of work.
Where do you draw the line on placing a monetary value on a particular art piece? How much is too much?
I'd love to hear your thoughts.
Oh, and if you fancy a lovely high quality colour print of Antelope Canyon at a price that won't bankrupt a small country click here.