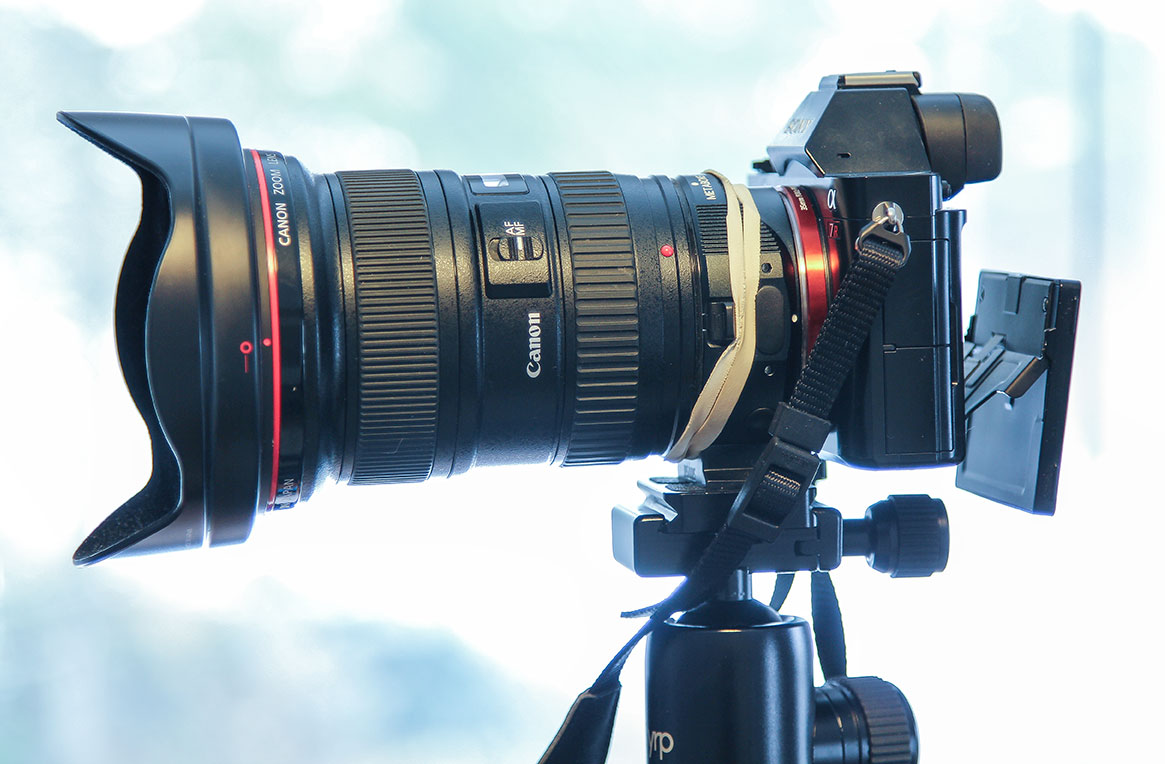 If you've read my Sony Alpha A7R review over at DPS, you'll already know that despite my various grumbles with the mirrorless monster, I gave it 4 out of 5 stars. It would have earned 5 had it not been for a few really obvious oversights from Sony that would have been easy to fix. More on that later.
This review is somewhat more detailed and I'll be sharing my custom settings to help you get the most out of your Sony A7R for landscape photography. You can also view my example images. I'll start with my ratings of the essentials.
Obviously, I'm assessing the Sony A7R from a landscape photographers perspective, and for what I do, the Sony A7R excels. If you too, are a landscape photographer, here are some things you need to know about the A7R before you take the plunge and switch from your old camera system.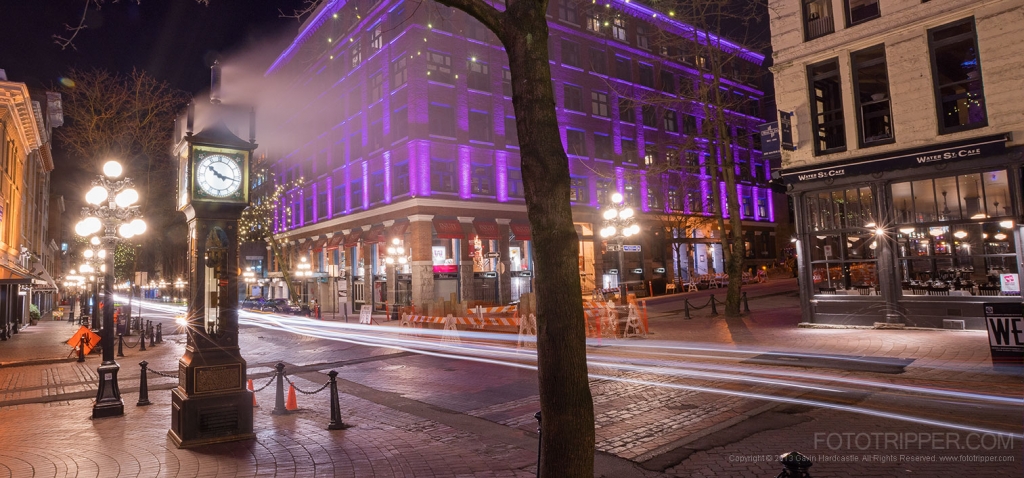 1 – What ! No Bracketing AND Timer?
You cannot bracket AND use the 2 second timer. A terrible oversight from Sony that I hope is fixed with a firmware update. If you want to bracket without touching the camera (no self respecting landscape shooter would do otherwise) you'll have to use a remote timer. Don't go thinking you can just use the Sony camera remote app on your phone either, it's total crap and doesn't allow bracketing. Could Sony be more frustrating?
2 – Time Lapse App
Since a recent update the 'Timelapse' app for The Sony A7R is much better than it once was. There's still no bulb ramping function and exposures are limited to a 30″ maximum but at least it's now fairly usable for static timelapse shooting.
You can download this app from the Sony Play store here.
If you shoot time lapse with motion control you'll need the interface cable that connects to the 'multi' input on the side of the A7R to trigger the shutter.
Most providers or motion control equipment now sell this cable so be sure to ask for it when shopping for a moco device.
3 – The Battery Life of a Fruit Fly
Battery life on the Sony A7R is atrocious. Think of the Sony A7R as more of a smartphone than a camera. Even when it's switched off, that battery is draining. If you shoot outside in cold temperatures, don't expect more than 1 hour of solid use. You can try turning on 'Airport mode' and switching off Wifi but it won't improve the battery life much.
Accept that you'll be spending some dollars on the Vertical Battery Grip and a few spare NP-FW50 Lithium-Ion Rechargeable Batteries.
I would also advise getting the Duo LCD Charger with 2 NP-FW50 Battery Plates so that you're not forced to tether the camera to the USB cable every time you want to recharge. I have 6 batteries now and this charger kit is essential, especially when traveling and working to time lines.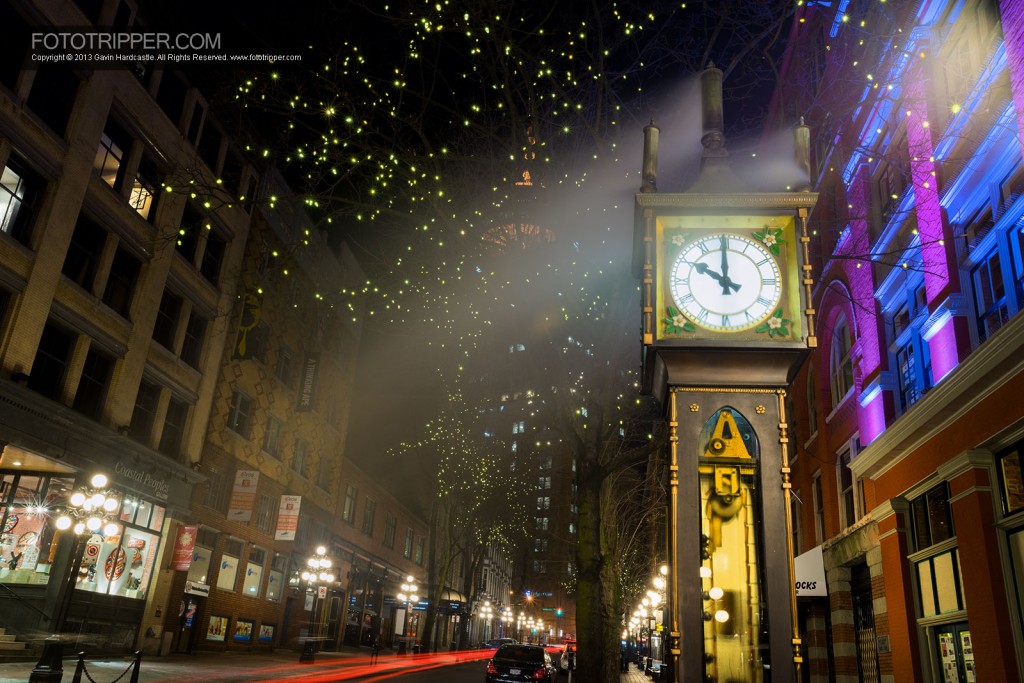 4 – Invest in New Memory Cards
You'll need to buy the fastest SD Memory cards you can afford. 36 Megapixels is a lot of data and slower cards will struggle to keep up. You'll also need the biggest memory cards you can afford because they fill up quick, especially if you're shooting HDR timelapses. I splashed out on a 64 GB SDXC Memory Card Extreme Pro Class 10 UHS-I and I'm still find myself needing more.
5 – Focus Manually or Struggle
Forget Using Auto focus, it's pretty shabby on the A7R. This isn't a big issue for me as I always focus manually with live view. Wildlife shooters might struggle with the slow auto focus on the A7R.

6 – Shutter Slap Whiplash
Shutter slap is loud and hard. There's been a lot of complaining about the shutter slap causing serious vibrations when used on telephoto lenses, which results in a blurred image. This can be fixed by adding extra weight to the camera body either in the form of the battery grip or any heavy item you can attach.
Wildlife shooters might not appreciate the sheer cataclysmic loudness of the shutter as it will most likely startle any unsuspecting critters from a kilometer away. Maybe that's an exaggeration but mark my words, it's bloody loud.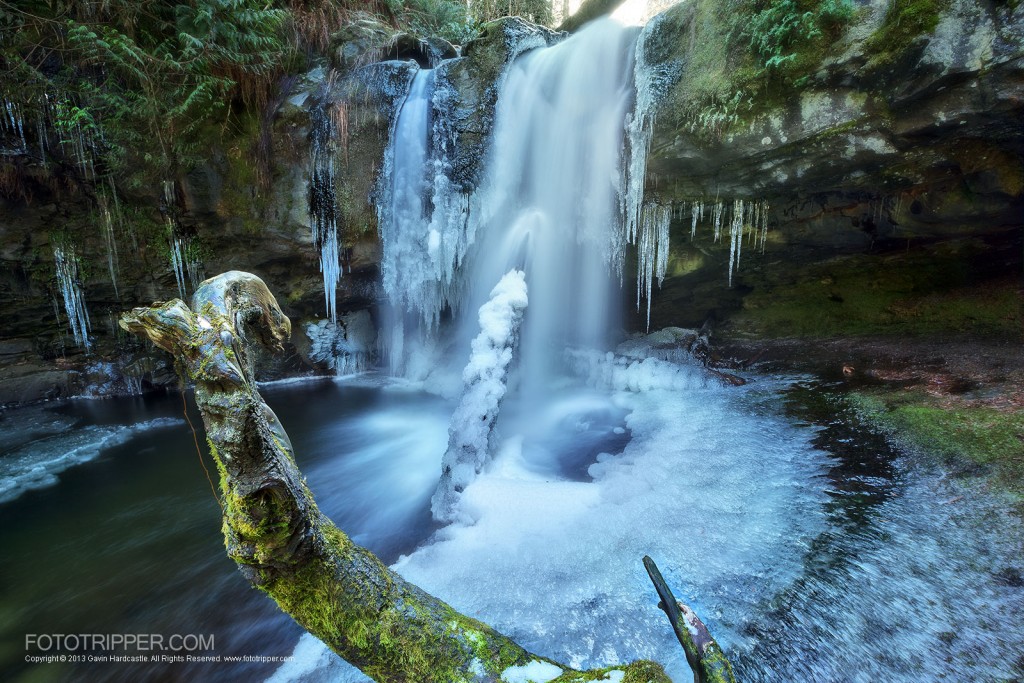 5 – The Metabones Adapter Fail
You'll need a lens adapter (obviously) if you want to attach your legacy DLSR glass. This is one of the great features of the Sony A7R and one of the reasons it got so much hype during its release.
Sadly, I have nothing good to say about the Metabones adapter that I purchased. At over $400 for a piece of kit that only does one thing, it's not worth the money. The problem I had is that the adapter does not fit tightly to the A7R. It actually wobbles about from left to right and causes leveling issues and a terrible vignette in the top left corner.
Here is a video of the Adapter doing it's thing. I contacted Metabones and after a 6 week wait, they sent me an adapter ring for the other end of the adapter. Clearly they hadn't bothered to correctly read my emails. Spend your money on a lens adapter from some other company and let me know how that works out. I've heard great things about the Novoflex Adapter for EF Mount Lens to Sony E-Mount Cameras.
 6 – Auto White Balance Issues
On my old Canon 5D mkII, I can't ever remember needing to switch out of 'Auto White Balance'. That camera was so good at detecting the correct white balance that I can't even recall where to change it. The same cannot be said for the A7R.
I don't know if this is because the lens adapter and Canon glass is throwing a spanner in the works or if the A7R is just useless at automatically detecting WB. Regardless, I've had to start manually adjusting white balance every time I shoot.
7 – Moiré Issues
You can't have your cake and it eat. Much like the Nikon D800E, the Sony A7R was built for landscape photographers. The lack of anti-aliasing filter isn't an issue for me as I mostly shoot natural landscapes. It did however, cause me a problem in the shot shown below where you can see the Moiré pattern on the overhead power cable. I'm willing to live with this for sharper natural shots.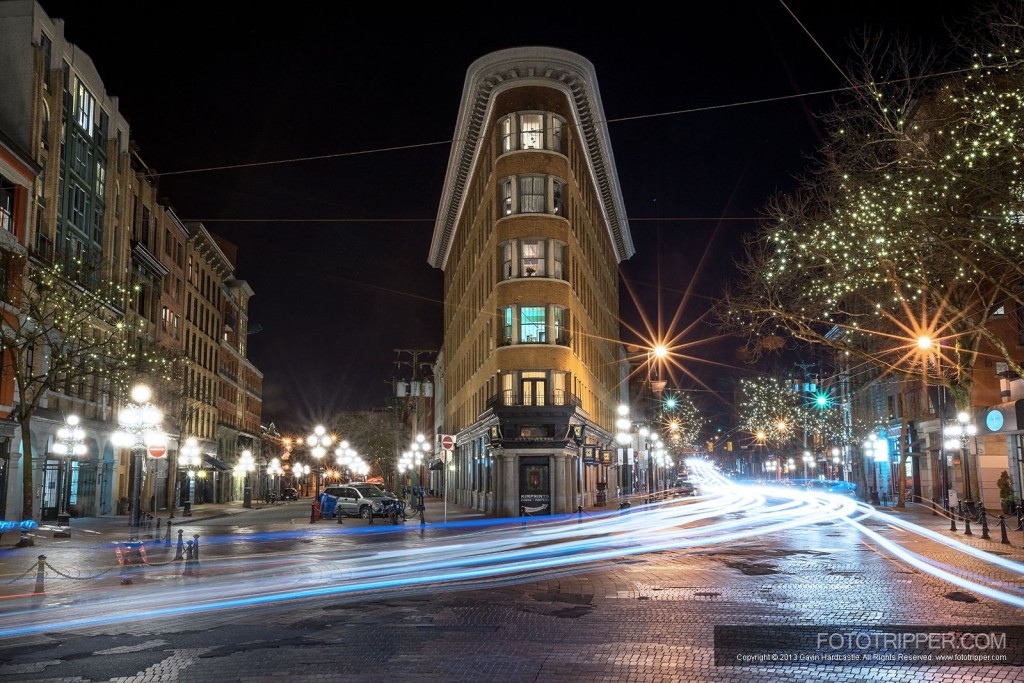 8 – Slow Boot Times
This issue didn't rear its ugly head until after I'd installed the first firmware update released in March 2014. It seems to be random because sometimes the camera fires up instantly, other times it can take up to a minute to be usable. I can't spot any kind of pattern. Once again, my experience with Canon and Nikon cameras never resulted in such an annoying and bizarre bug.
Enough Bitching – On to the Good Stuff
With all of this complaining you'd be forgiven for thinking I've got a downer on the Sony A7R. You'd be wrong. The strengths of the A7R far outweigh it's weaknesses. These are the reasons why I love the Sony A7R and what it can do for my landscape photography.
The Sweet Sensor of Legend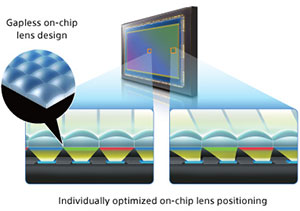 Simply put, the 36 megapixel A7R sensor is bloody awesome. Assume that you'll achieve immense resolution and sharpness, but also consider the sheer dynamic range and amazing noise handling of this sensor and you start to realize that the list of grumbles above can be forgiven.
I've yet to see any noise issues or banding from my low light, dawn shoots. Something that was a major issue with high end DSLR's from just 3 years ago is no problem for the A7R.
The dynamic range is such that I'm shooting HDR less and less. If I'm shooting anything other than a super bright sunset, I don't usually bother to bracket any more because I can get all my shadows and highlights under control with just one exposure. That in itself is enough to make this camera a must have for landscape shooters. Here's an example of a single shot that was processed only in Adobe Camera Raw.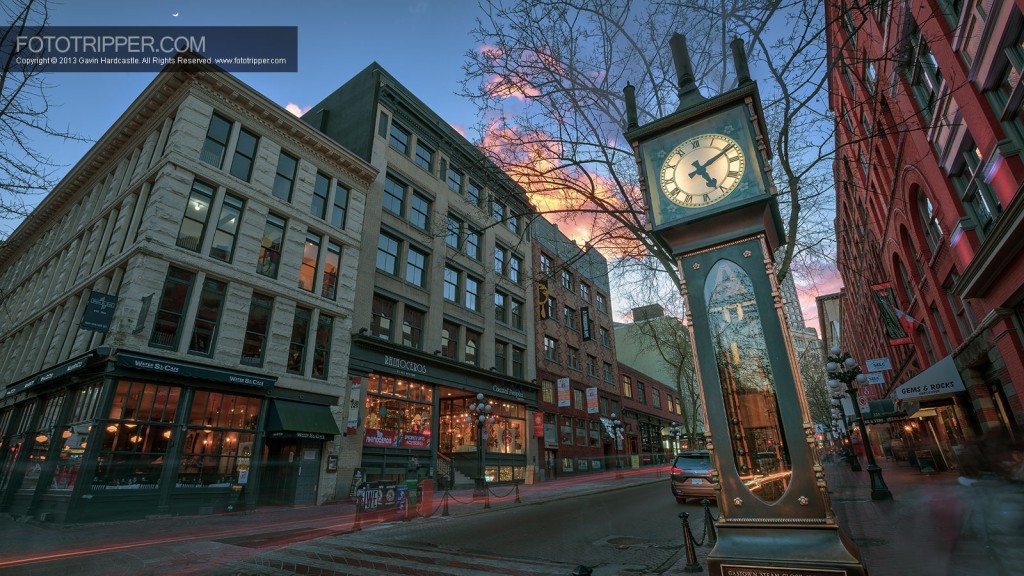 The Tiltable LCD Enhances Compositional Ideas
Fully adjustable LCD's have been a standard feature on many low and mid range DSLR's for years. It amazes me that cameras like the Canon 5D mkIII and the Nikon D800 don't offer this essential tool, especially when you consider their hefty price tag.
The tiltable LCD on the A7R has finally saved me from the indignity of having to lower my nether regions into the icy waters of alpine creeks in order to get those low angled shots.
It's also allowed me to shoot from 7 feet up in the air without needing to erect a makeshift stepladder out of coastal boulders. All of this means better creativity and more fun.
Manual Focus Assist Really Helps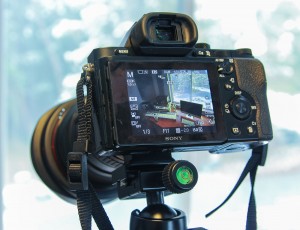 I'm blessed with good eyesight, but if I need a helping hand to ensure I've correctly focused on my chosen subject, the A7R is there to keep things sharp.
The focus assist feature displays little yellow highlights in the EVF or LCD screen to tell you that you've achieved correct focus. I've no idea how it does this but it works.
Click on the image to see a blow up where you can see the yellow lines of 'focus assist' performing their magic. This little feature hasn't let me down once so far.
Sharper Images at F/22
I've noticed that the sensor in the A7R is giving me much sharper results than I'm used to when shooting at narrower apertures like f/16 and f/22. With my Canon 16-35mm lens, the sweet spot for corner to corner sharpness is f/11. With the A7R I can drag the shutter by using extremely narrow apertures and still achieve sharpness almost as good as with f/11. This opens up creative possibilities and often means I leave the ND filter in the bag.
Cropping and Re-composing Shots
With 36 megapixels of resolution I can crop much further than ever before in order to re-compose my shot. In a time sensitive shoot, you might not have the time to switch to a telephoto lens. Having so much resolution means that you can shoot with your current lens and then crop in post to get the shot you needed. Here are some examples.


Should You Buy This Camera?
If you're already considering a switch/upgrade, the A7R is a superb option for you. If you rarely make large prints, don't often crop and prefer faster focus with smaller files, the A7 would be a better choice.
For those who have invested big dollars in the Canon 5DmkIII or the Nikon D800, there wouldn't be much point in you switching to the A7R unless you needed a fairly priced backup camera that might just blow away your primary camera.
When Sony finally gets around to releasing a wide angle Zeiss lens for the A7R, I suspect a lot of landscape shooters will be making the switch that I made. Sorry Canon, nothing personal.
Update – The Sony A7R Battery Grip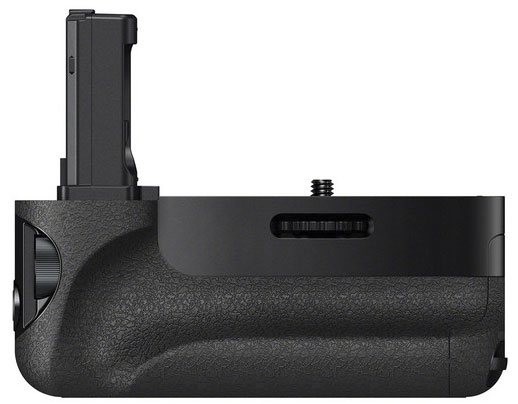 I recently caved in and shelled out $299 for the battery grip because I was so sick of the shambolic battery life of this camera. I was sad to discover that you can't actually charge the camera batteries 'in camera' while the battery grip is installed. This means you have to mess around taking the battery grip off and putting a battery back in the camera if you want to charge the batteries. Terrible design flaw Sony.
I advise that you invest in a dual battery charger accessory that you can plug directly into an outlet. I bought two of these with additional batteries and it made life much easier than faffing around trying to charge the battery while in the camera.
As for the grip, it adds some stabilization and reduces shutter shock for sure. It feels kind of clunky, looks ugly and makes the camera feel like a heavy DSLR but, you can't have your cake and eat it, so if you want usable battery life you might as well accept it. I do like the added controls for taking portrait shots.
Sony A7R Camera Setup Guide for Landscape Photography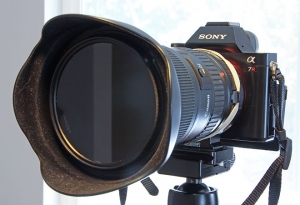 So, here is the meat and potatoes of this review.
I promised I'd share with you my hard earned settings for the A7R for landscape photography so here they are.
I hope this saves you hours, if not days of frustration.
NOTE: I'm only listing the settings that I changed.
For menu items that you don't see listed below, assume they are either defaults or greyed out.
Camera Tab Page 1
Image Size – (this will be greyed out once you select RAW lower down)
Aspect Ratio – 3:2 (I change this to 16:9 for my custom timelapse mode)
Quality – RAW
Camera Tab Page 2
Drive Mode – Cont.Bracket ( I have bracketing set to 1.0EV3)
Focus Mode – Defaults to manual because of the lens and adapter
Camera Tab Page 3
Exposure Step – 0.3V
ISO – 50
Camera Tab Page 4
Metering Mode – Multi
White Balance – Daylight
DRO/ Auto HDR – Off
Creative Style – Standard
Camera Tab Page 5
Focus Magnifier – This will be on when your lens is switched to manual focus
Smile/Face Detect – Off
All other options are greyed out because we chose RAW earlier
Camera Tab Page 6
Steadyshot – Off
Color Space – sRGB
Camera Tab Page 7
Auto Slow Shut – Off
Audio Recording – On
Audio Out Timing – Live
Settings Tab Page 1
Zebra – Off
MF assist – On
Focus Magnif. Time – No Limit
Grid Line – Off
Audio Level Display – On
Auto Review – 2 sec (for time lapse I switch this off)
Settings Tab Page 2
Disp Button – Monitor (displays all your settings on the LCD, included digital spirit level)
Peaking Level – High
Peaking Colour – Red (for danger)
Exposure Set. Guide – Off
Live View Display – Setting Effect – On
Settings Tab Page 3
Finder/Monitor – Auto
Release w/o lens – Enable
Settings Tab Page 4
AF w/ shutter – Off
AEL w/shutter – Off
Exp.com.set – Ambient Only
Reset EV comp – Maintain
Bracket Order   ->0>+
Settings Tab Page 5
APS-C Size Capture – Off (for A-mount APS-C lenses)
AF Micro Adj – OFF
Lens Comp – Shading > Auto, Chro. Aber. Comp > Auto, Distortion Comp > Off
Settings Tab Page 6
Dial Setup – SS – F/no
Dial EV Comp – Off
Movie Button – Always
Dial / Wheel Lock – Lock
Network Tab Page 1
Briefcase Tab Page 2
Display Quality – High
Pwr Saving  Start Time – 1 min
Briefcase Tab Page 3
Create Custom Settings on the Sony A7R
To register up to two of your often-used modes or settings, please follow the steps below.
1.  Set your camera to the settings that you want to register. Below are the items that you can register: 
      ?  Shooting mode (I choose manual M)
          NOTE:  Program Shift cannot be registered.
      ?  Aperture (F number)
      ?  Shutter speed
      ?  Camera Settings
2.  Press the Menu button. 
3.  Select Camera Settings (camera icon).
4.  Select Memory.
5.  Choose number 1. 
      -  Follow the same steps to register your custom settings to Memory number 2.
That's my Sony A7R Review and Setup Guide
If you found this review helpful and you plan on buying the A7R, please consider using this Sony A7R link to make your purchase so that I can continue running this free site. All support is very much appreciated.
If I get enough requests for my 'Custom Key Settings' I'll post those too but I expect everybody has a different preference depending on what they are most used to.