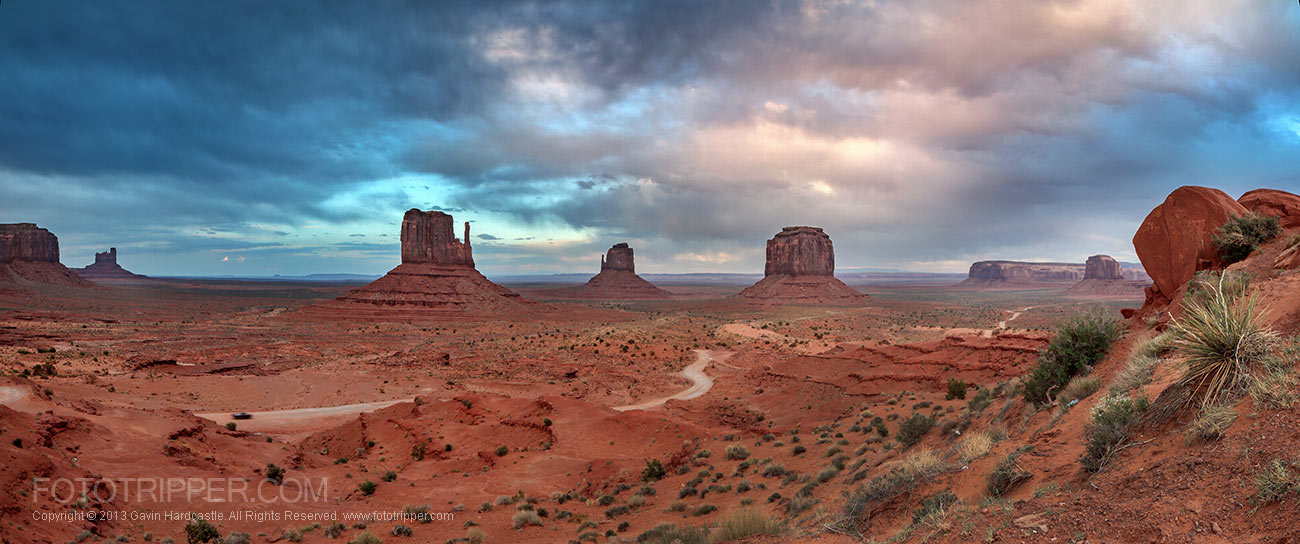 I have to share this one with you. After a recent trip to the Midwest USA, I ended up with a LOT of panoramic shots that had some issues with parallax. To get flawless panoramic images, you need to be prepared and ideally have a Nodal Point tripod head. You'll also get better results with lenses that are around 50mm or higher on a full frame camera.
I had neither of those luxuries on my epic road trip but I wasn't going to let that stop me from creating some super high resolution panoramas. Most of my panoramic shots were done using a wide angle lens and a temperamental ball head that kept getting stuck.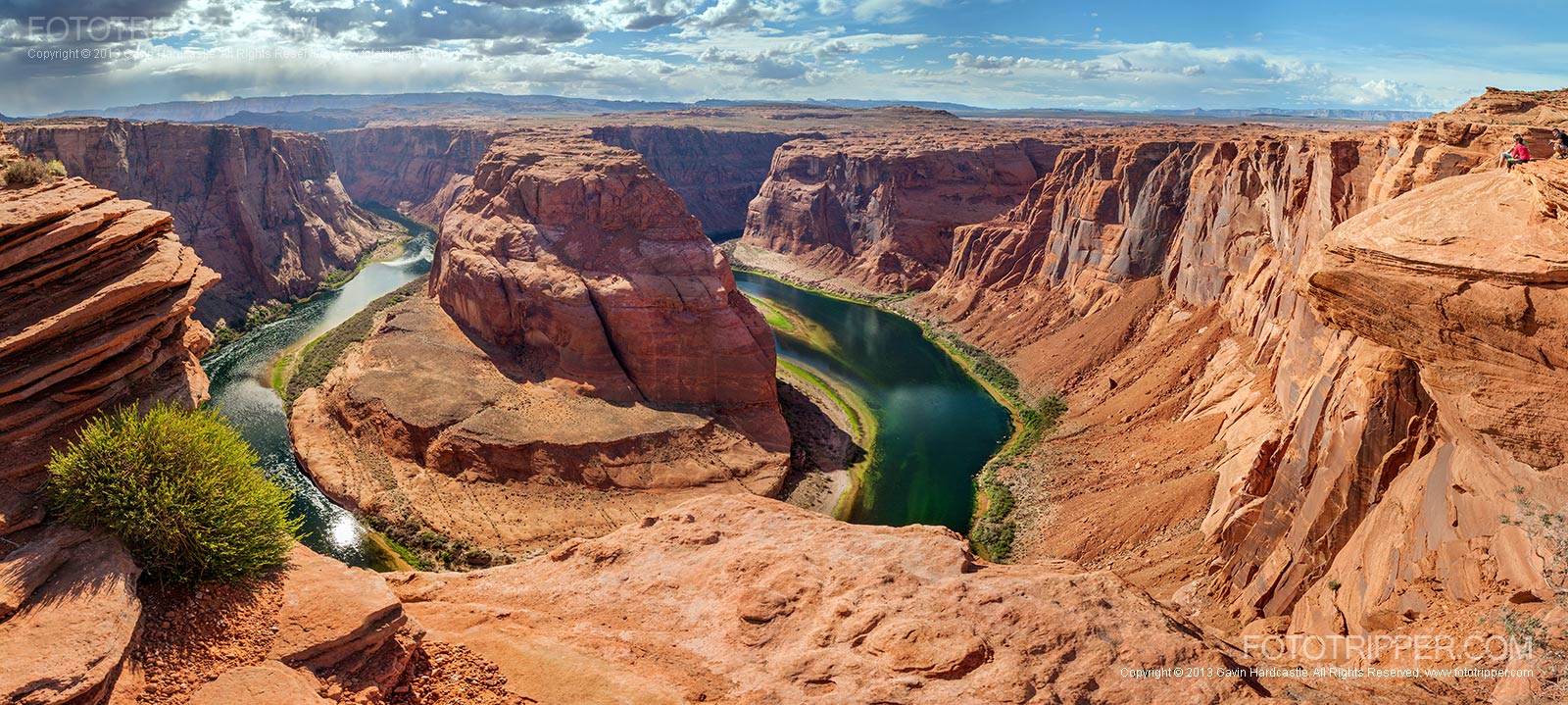 Photoshop Just Couldn't Cut It
This meant that my images were far from ideal for stitching together in Photoshop. After countless hours trying different auto-stitch methods and tweaks in Photoshop I knew I'd have to search the web for some software that specialized purely in stitching together panoramic images.
I spent a great deal of time downloading and testing out every app I could find but the only one that got even close to giving me good results was PTGui by New House Internet Services in the Netherlands. The name was far from catchy and the interface looked like I'd have to deal with something of a learning curve but in the end it was well worth the effort.
I've now got a 6ft wide acrylic print of this Mesa Arch shot below hanging in my gallery at home. If it hadn't been for PTGui it would have been a complete dead loss.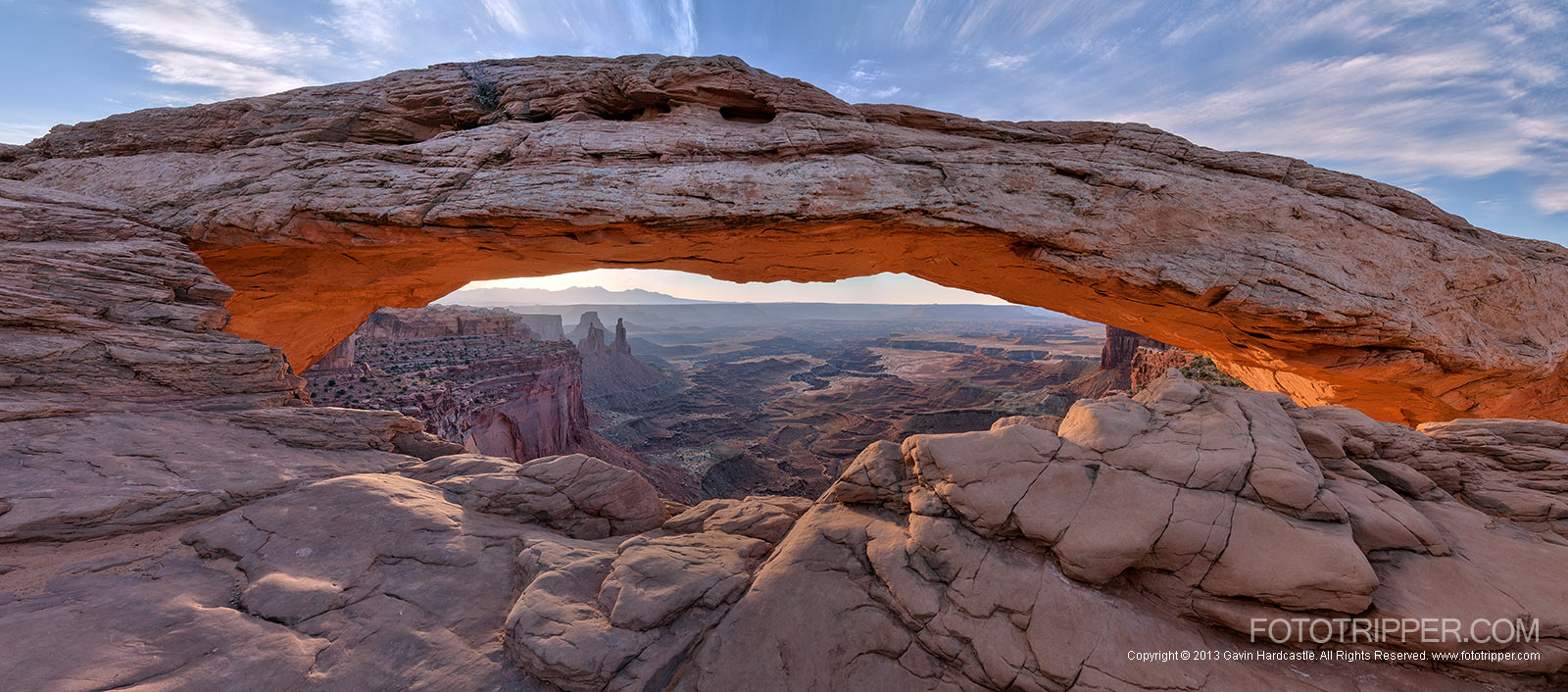 I still had to do a little 'open heart surgery' in Photoshop by pasting in sections of the image that didn't quite gel perfectly but that was almost fun compared to the abysmal results I'd gotten from Photoshops 'photo merge' function.
What's it Like to Use?
As I mentioned earlier there's something of a learning curve involved in using PTGui if your images have lots of Parallax errors like mine. That being said, there are some useful tutorials available and the tech support I got from Joost was superb. Like anything, the more you use it the better you get.
Value for Money
I tend to value things based on how useful they are and how much work went into producing it. With that in mind I think that the $79 asking price for the basic version of PTGui is great value for money. If you're a professional photographer that does lots of panoramic shots it makes sense to invest$349 in the full commercial Pro version. The hours you'll save struggling in Photoshop are well worth the asking price.
So if you find yourself with the same problem that I faced, I highly recommend getting your hands on a copy of PTGui to stitch together all of your panoramas.