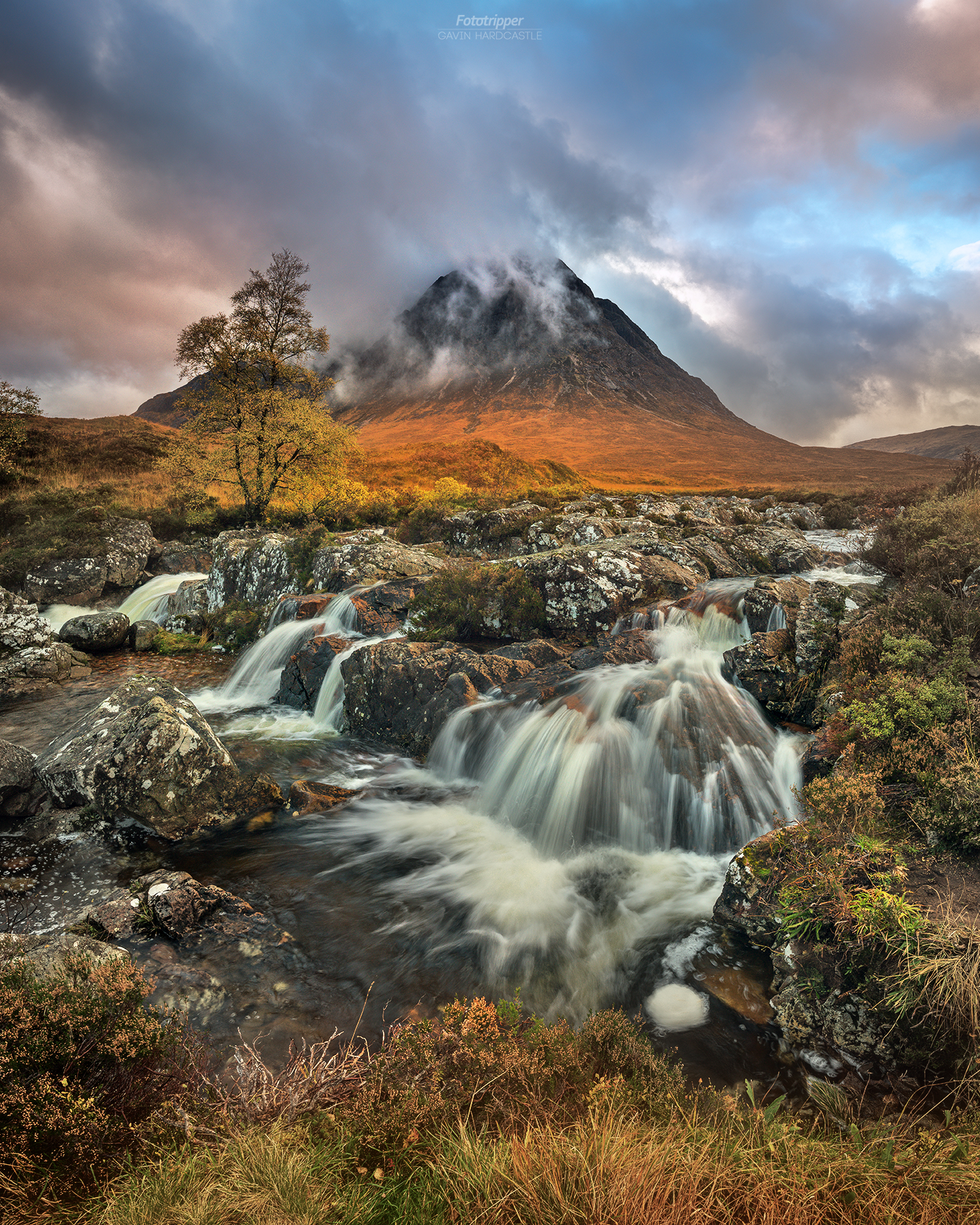 Glencoe is one of those places that offers gorgeous photo ops even during terrible weather. For me it's those miserable, rainy days that often have short gaps where the best kind of light happens.
Behind The Shot
During my October Scotland Photography Workshop I was super excited to visit this iconic waterfall under Buachaille Etive Mòr in Glencoe. This area has so much history and culture that you'll never want to leave.
For this shot I had to shoot a three frame vertical panorama to capture the full scene. I shot this with the Zeiss Batis 18mm prime lens on the Sony A7RII so I had major problems keeping the lens dry under such humid conditions.
Using the 'wipe and shoot' method I perfected in the Columbia River Gorge, I was able to keep the lens clear long enough to snap off the three frames required to capture this vertical pano. I then stitched the three shots together in some software called Autopano by Kolor, exported that as a high resolution TIFF file and then processed the image in Photoshop.
With 'Smoke & Water' I wanted to retain lots of texture detail in the water so I used a shutter speed of 0.4″ which give the water just the smallest amount of blur while still capturing the streaky movement of the peaty water. This faster shutter speed also helped to minimize blur in the movement of the trees because it was quite a windy day.
Thanks for looking
Gavin Hardcastle – Fototripper