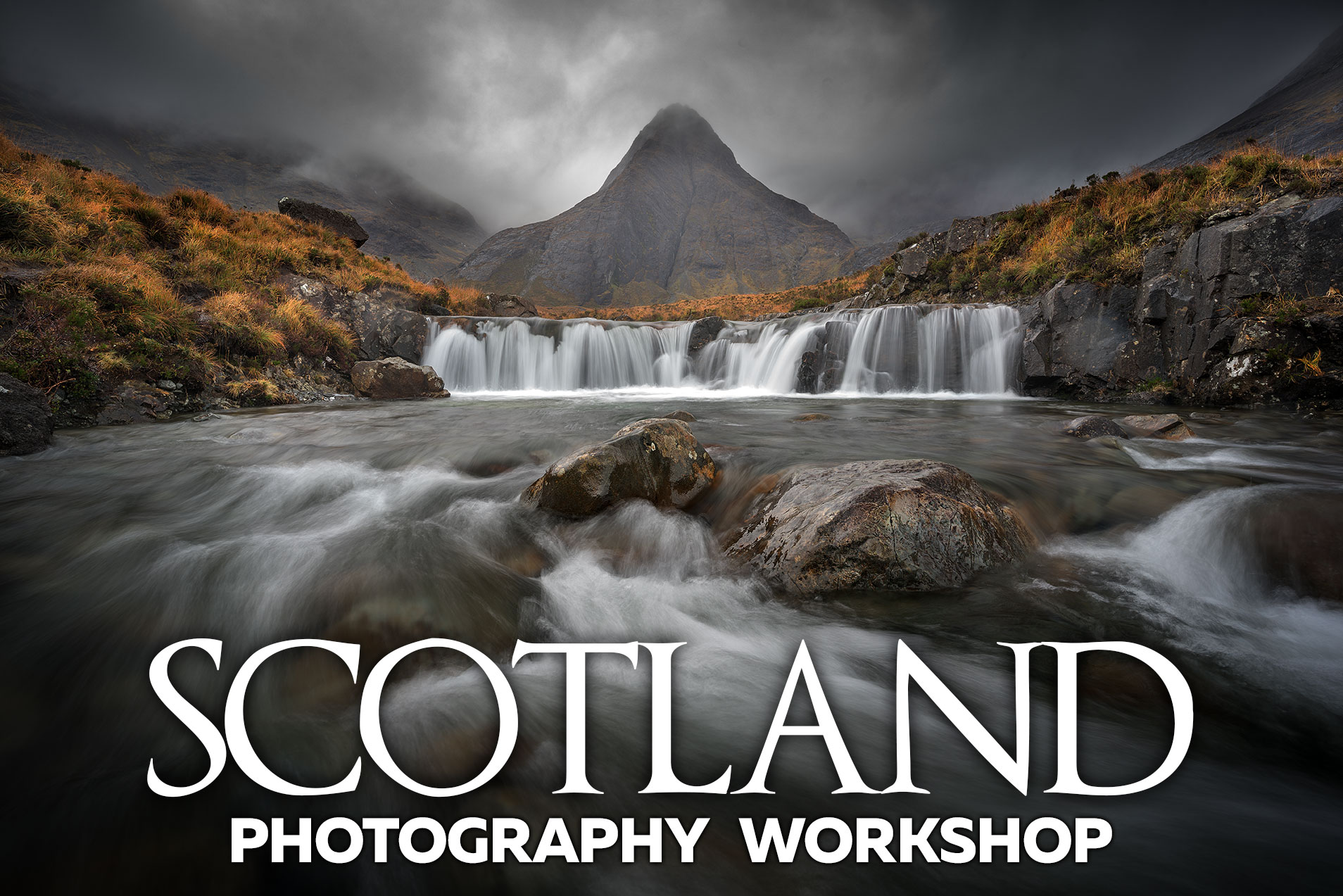 Join my 5 day/6 night Scotland Photography Workshops in 2021 and I'll share with you my favourite shooting locations. If you have a passion for ethereal landscapes, the Isle of Skye boasts some of the most mysterious and magical places you're ever likely to see. Rich in history and culture, the Isle of Skye in the Scottish Highland will capture your heart like no other place on earth.
Not only does this workshop take us to Skye but the journey to the island is just as beautiful. With shoots at 'The Devils Pulpit', Kilchurn Castle and the historic Glencoe, you'll experience and photograph the legendary beauty of Scotland before we even get to Skye.

Dates: May 8th – 14th, 2020 – SOLD OUT! Postponed to 2021
Dates: May 15th – 21st, 2020 – SOLD OUT! Postponed to 2021
Duration: 5 Day/6 Night Scotland Photography Workshop, includes accommodation and transport
Location: Glasgow to Portree
Maximum of 5 people
THIS IS A NONE SMOKING WORKSHOP
The Road to Skye – Scotland Photography Workshop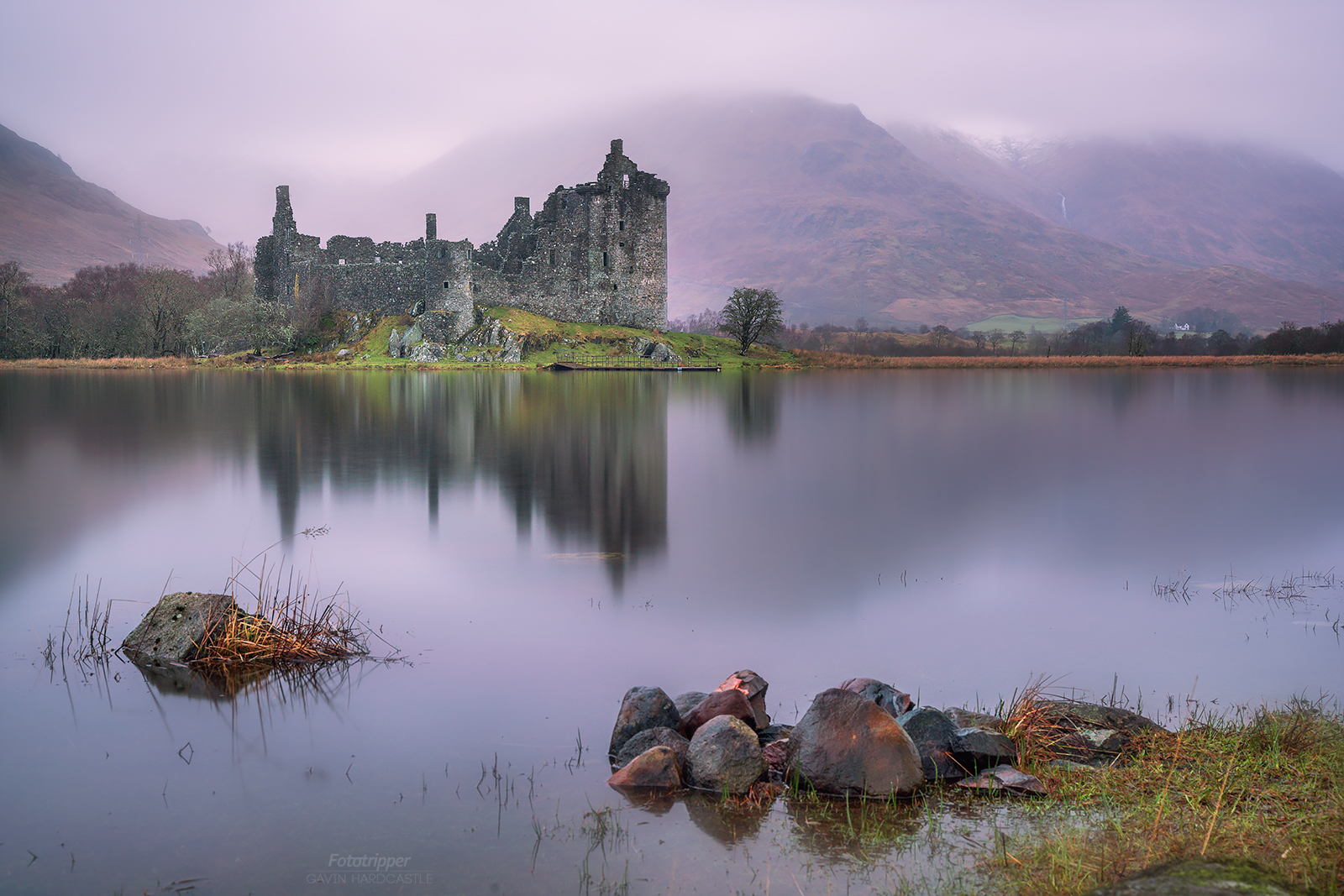 This multi day photography workshop in Scotland will be equal parts visual feast and cultural experience. Accommodation, breakfasts and transportation to all shoots is included.
I'll show you how I photograph historic castles, landscapes, waterfalls and the mind blowing Scottish coastline.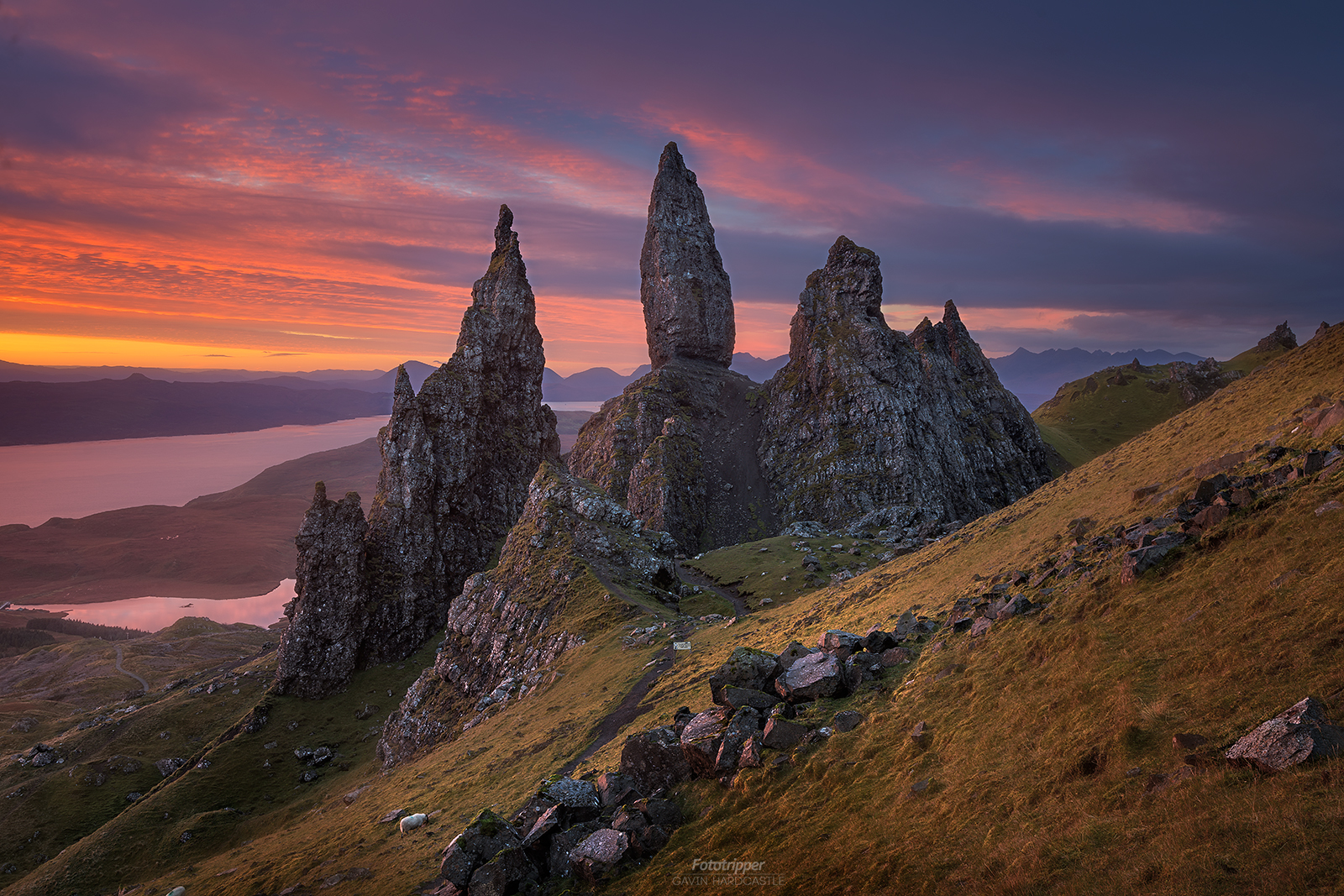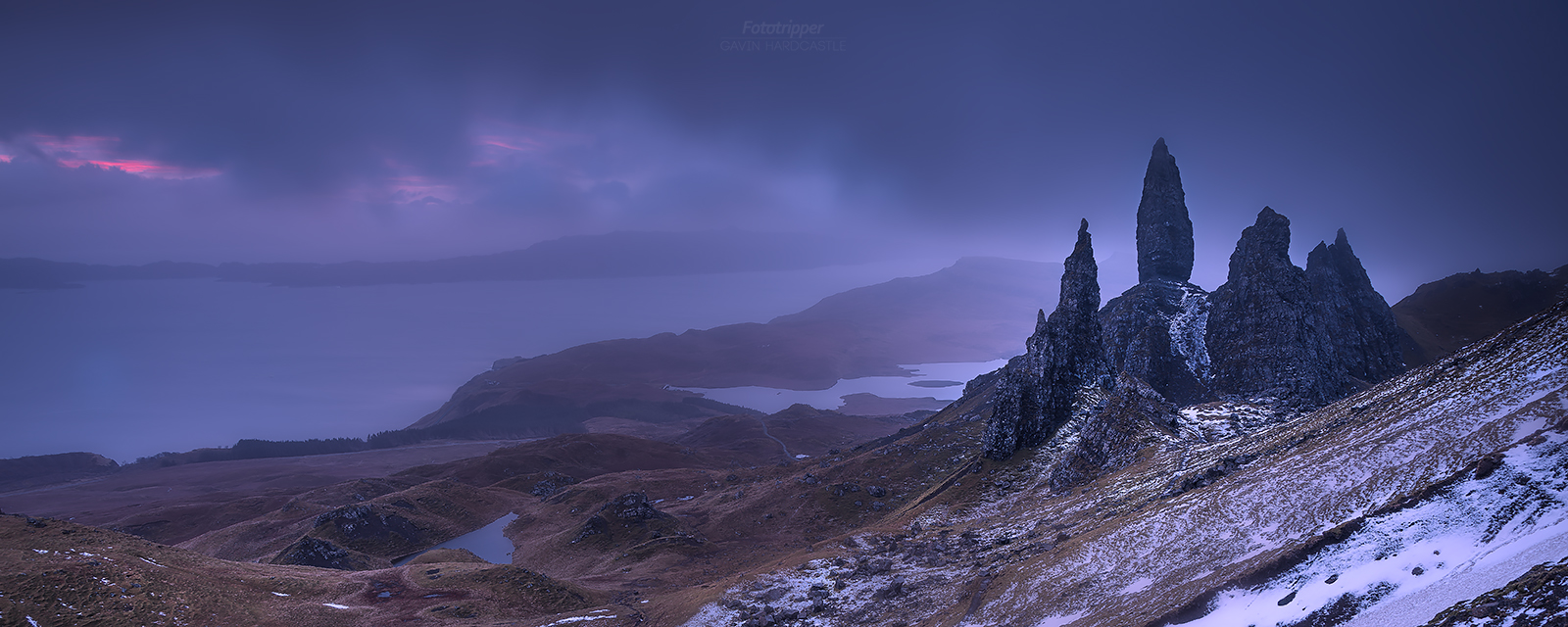 Only 5 Participants on this Isle of Skye Photography Workshop
I'm making this a pretty exclusive workshop with only 5 participants. I'll be doing all the driving to and from our shoots and accommodation. I've found that 5 students is a comfortable number and makes for a fun group.
In this Workshop we'll cover the following topics and techniques:
How to shoot for High Dynamic Range
Advanced Composition
Landscape Photography
Understand Depth of Field
How to get Super Sharp Landscape Images
How to shoot waterfalls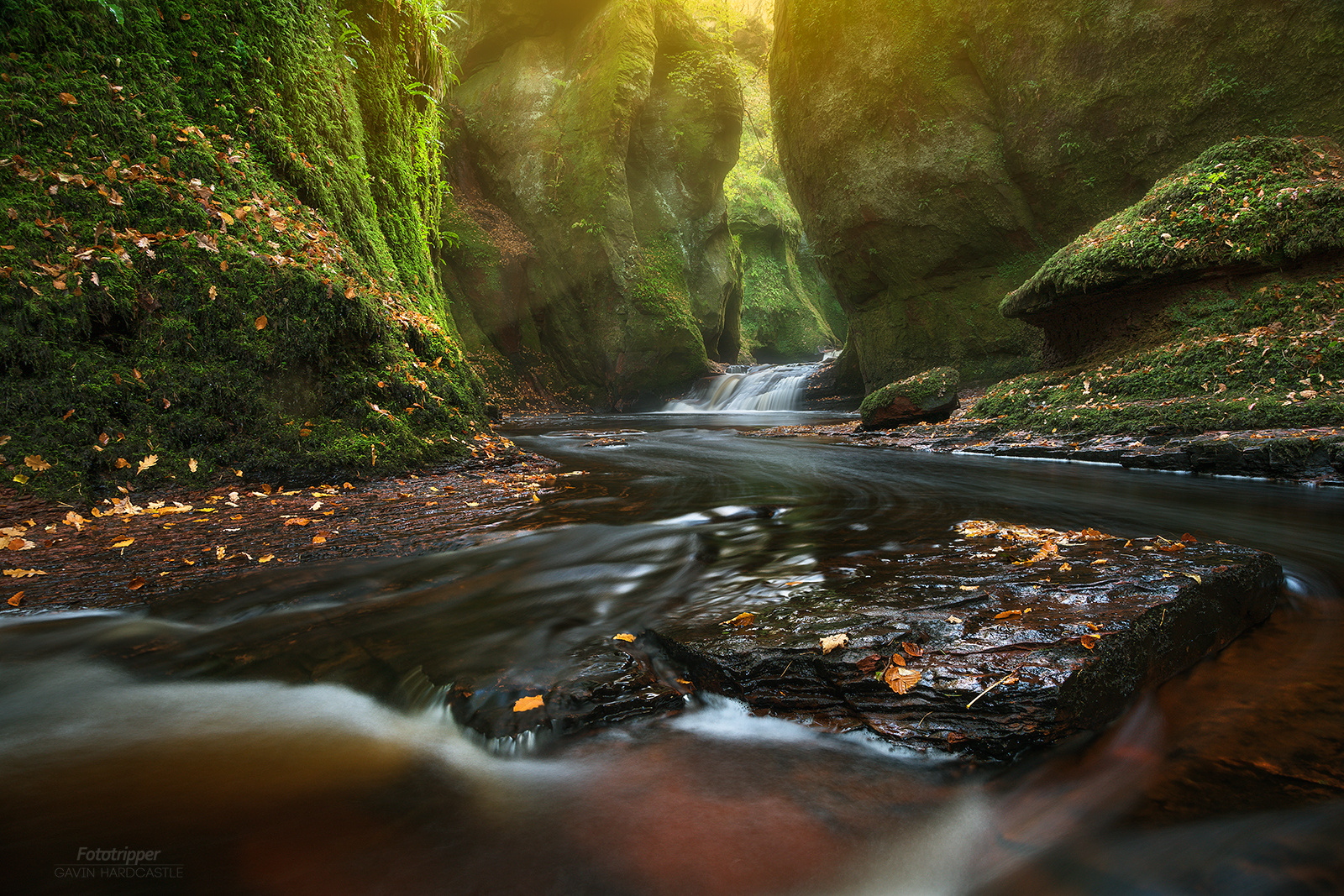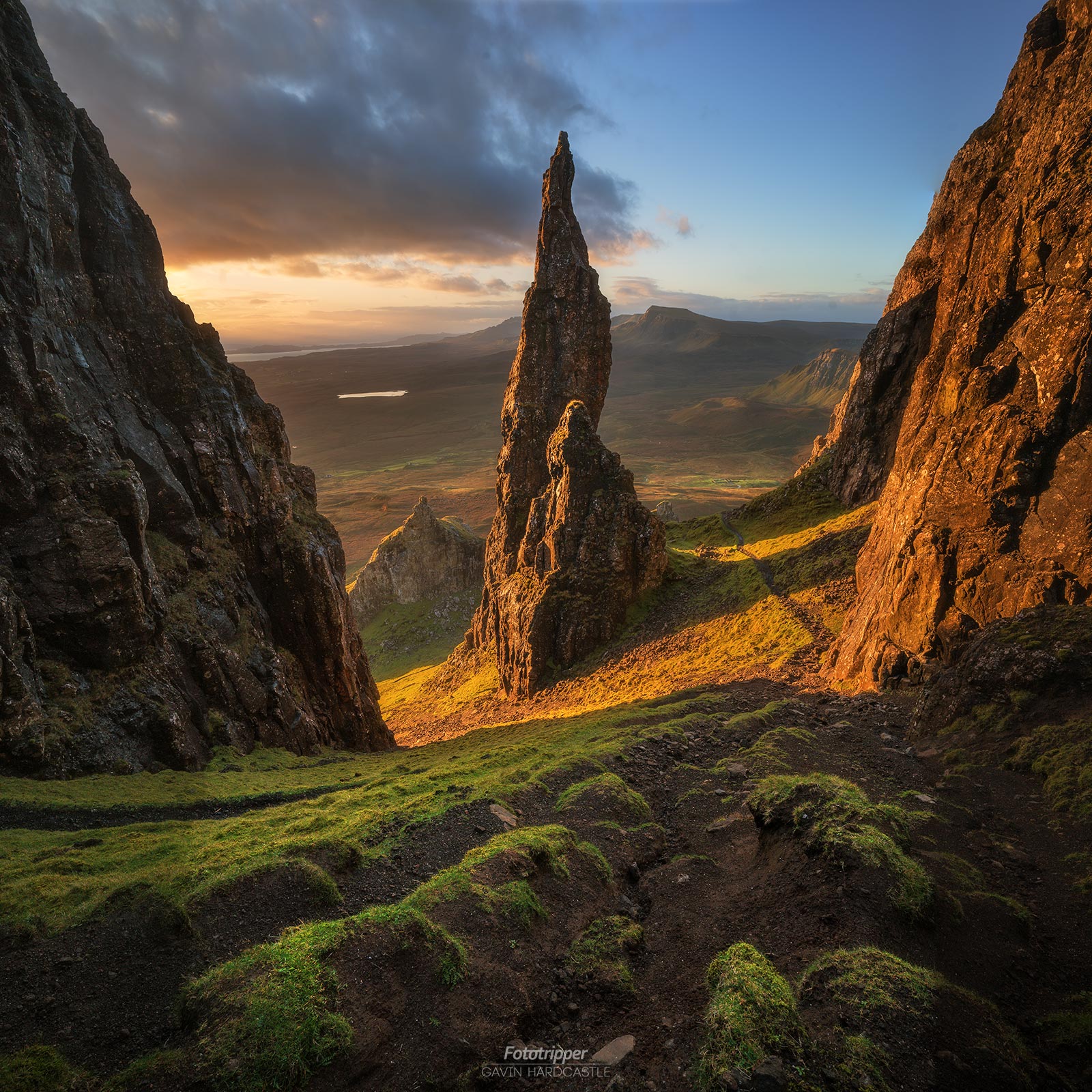 What's Included?
6 Nights of Accommodation
Breakfasts
Photography Tuition
Transportation to and from all shooting locations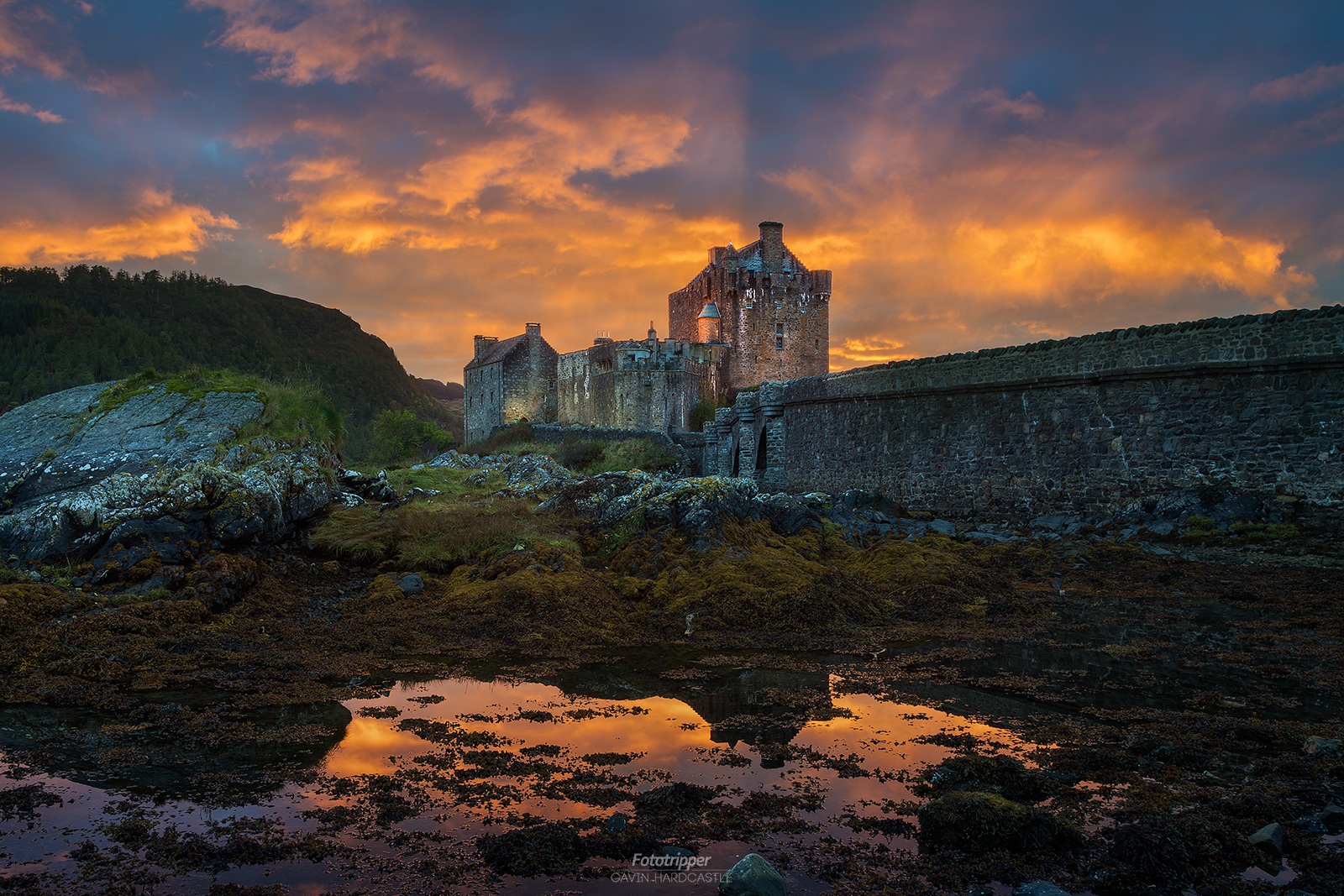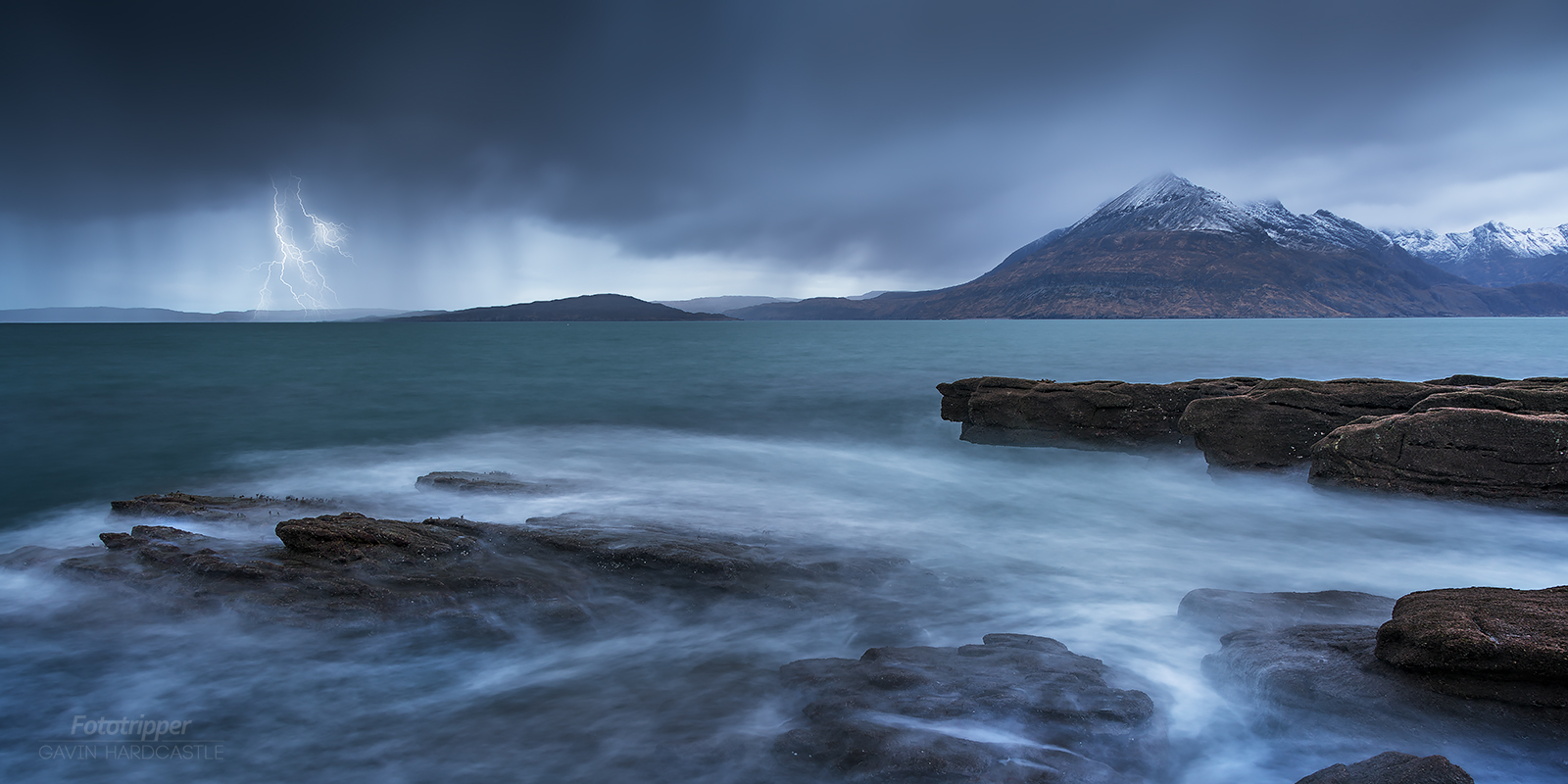 Itinerary 



Students get themselves to the Holiday In Express at Glasgow Airport for pickup.
For the May 8th to 14th 2020 Workshop I will collect all 5 students from the Holiday In Express at Glasgow Airport on the morning of May 8th, 2020 which is when the workshop begins. Postponed to 2021
For the May 15th to 21st 2020 Workshop I will collect all 5 students from the Holiday In Express at Glasgow Airport on the morning of May 15th, 2020 which is when the workshop begins.Postponed to 2021
After I have collected all participants, we head West towards Glencoe and then eventually to the Isle of Skye. We spend the first two nights in the Highland and the rest of the trip staying on Skye. During our journey, I'll take you to all of the locations listed below and if the conditions permit, we might also take in a few others.
Finnich Glen – The Devils Pulpit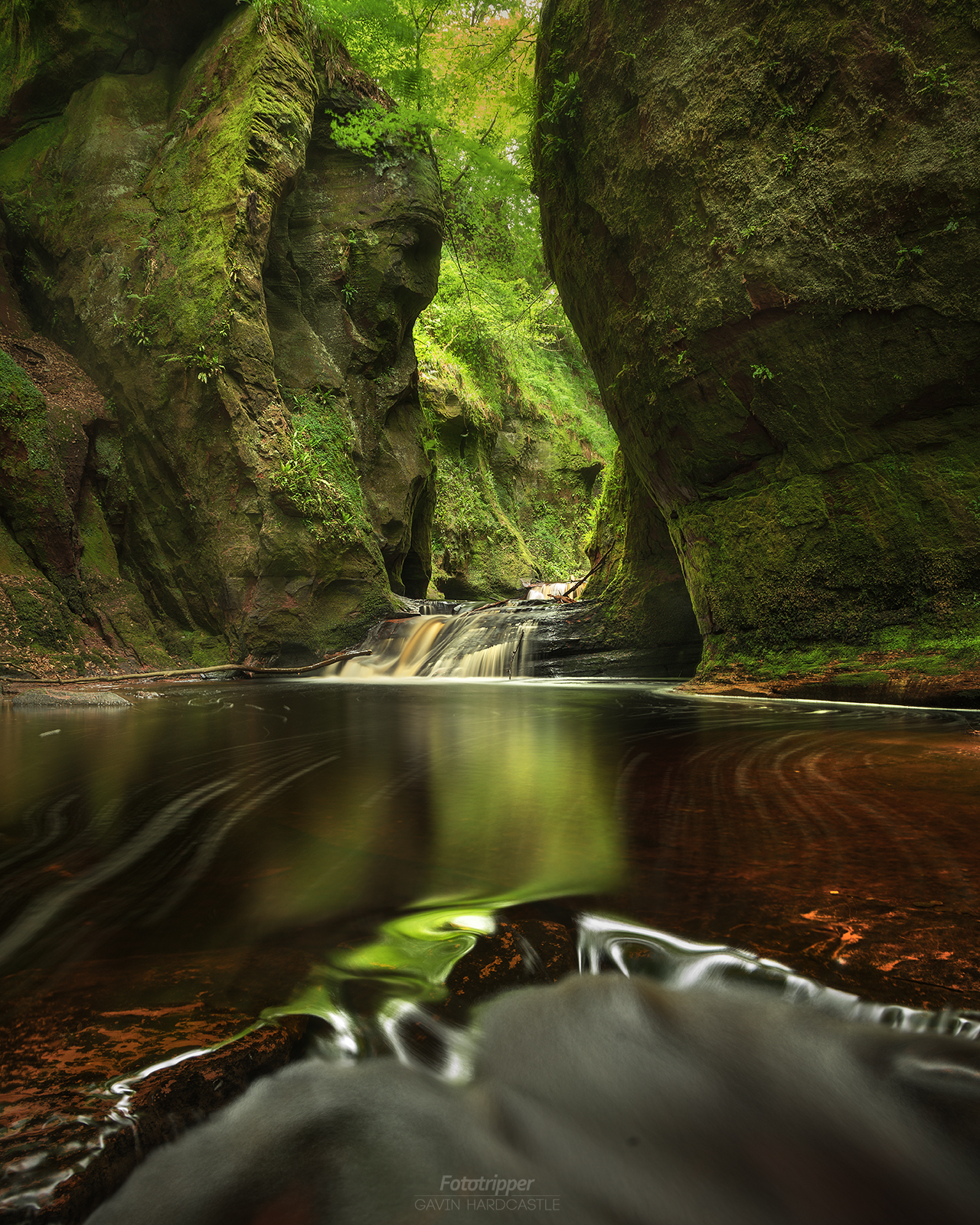 If the water levels are safe, we'll begin our descent into the strange underworld of Finnich Glen where the river runs red and the walls glow green.
Kilchurn Castle Sunset and Sunrise
The historic castle ruin on the shores of Loch Awe will leave you spellbound. We'll enjoy two opportunities to capture ideal conditions at the castle while we shoot sunset and sunrise at this iconic location on the lake shore.
While the Spring workshop offers lovely green colours, the winter workshop has a stronger chance of having snow capped mountains. Kilchurn Castle is majestic in all seasons.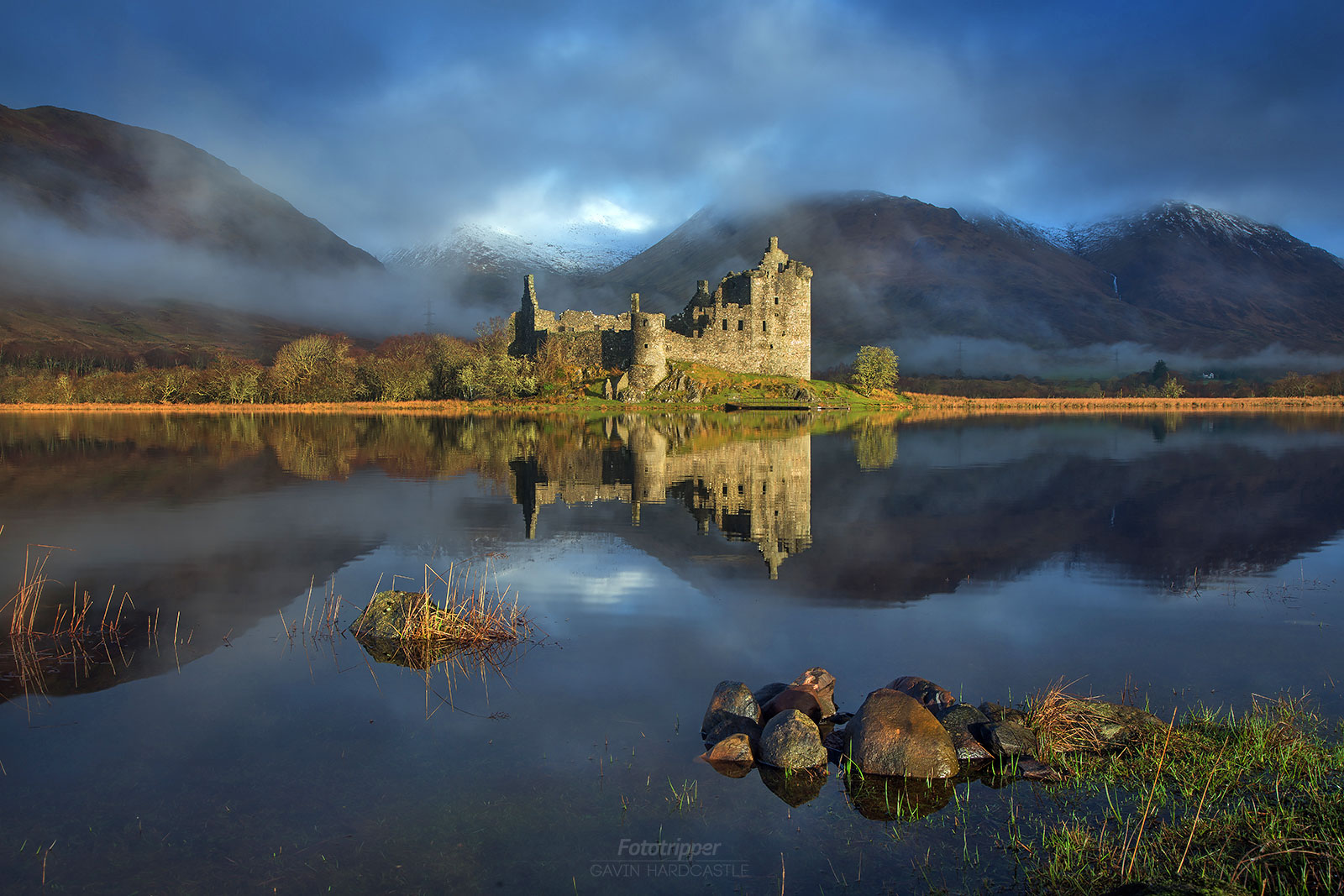 The Hogwarts Express at the Glenfinnan Viaduct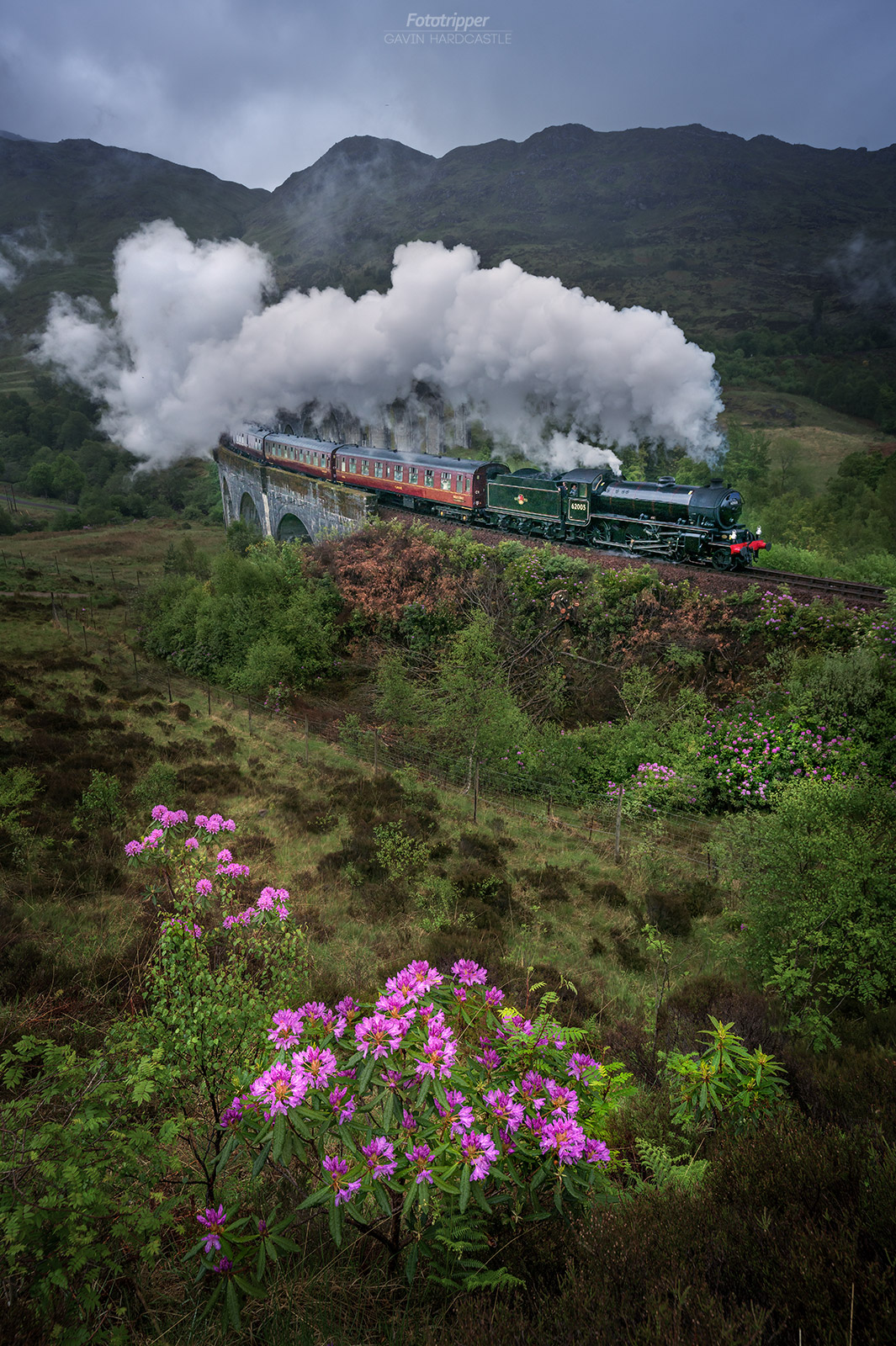 Even if you're not a Harry Potter fan, the magnificent steam train over the Glenfinnan Viaduct is a sight to behold. I'll take you to the perfect viewpoint to capture a shot of the train in all it's glory.
Buachaille Etive Mor Waterfall in Glencoe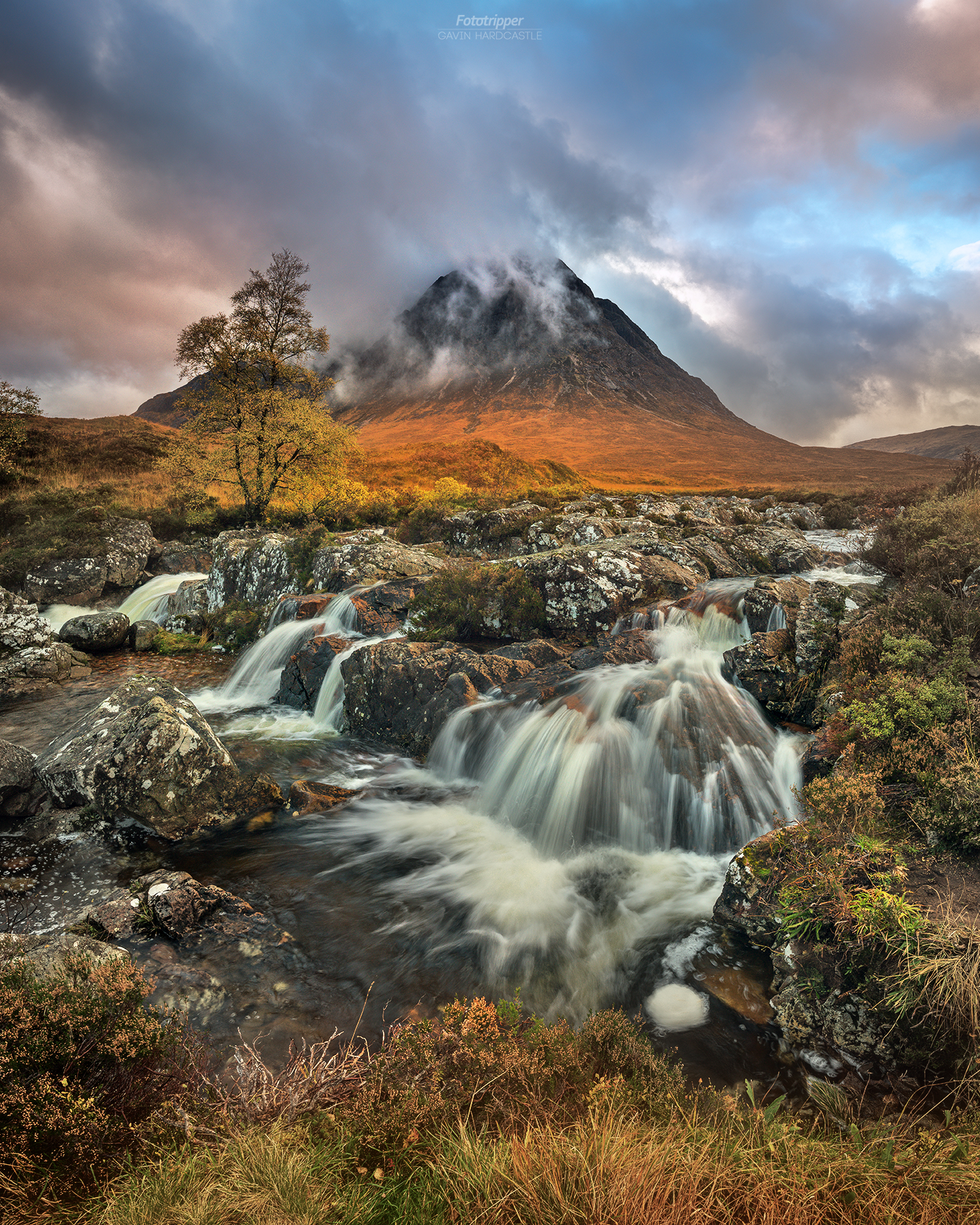 Glencoe is one of the most historically significant locations in Scotland. We'll take in the sights of the Glen and visit the spectacular falls under the shadow of Buachaille Etive Mor.
Eilean Donan Castle
The quintessential Scottish castle image awaits. We arrive at Eilean Donan Castle just in time for sunset where we hope to catch the spectacular light show of the setting sun and blue hour.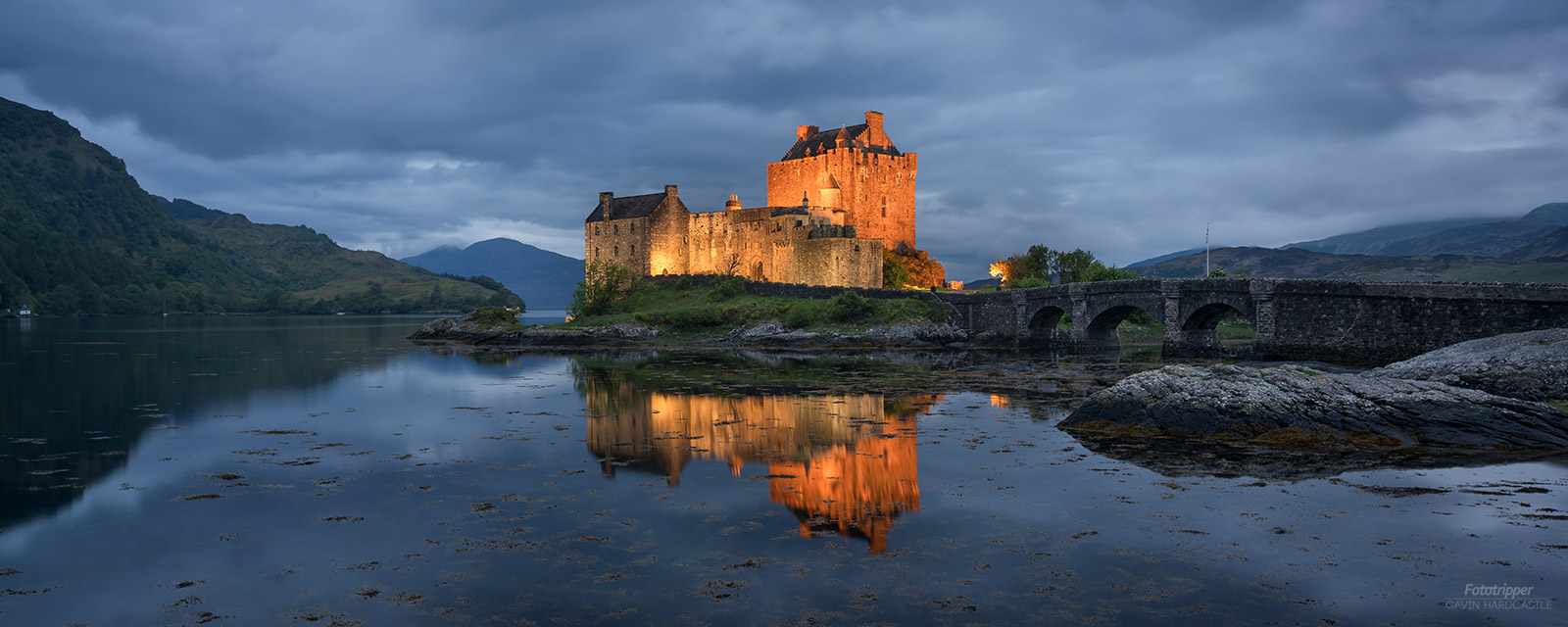 The Isle of Skye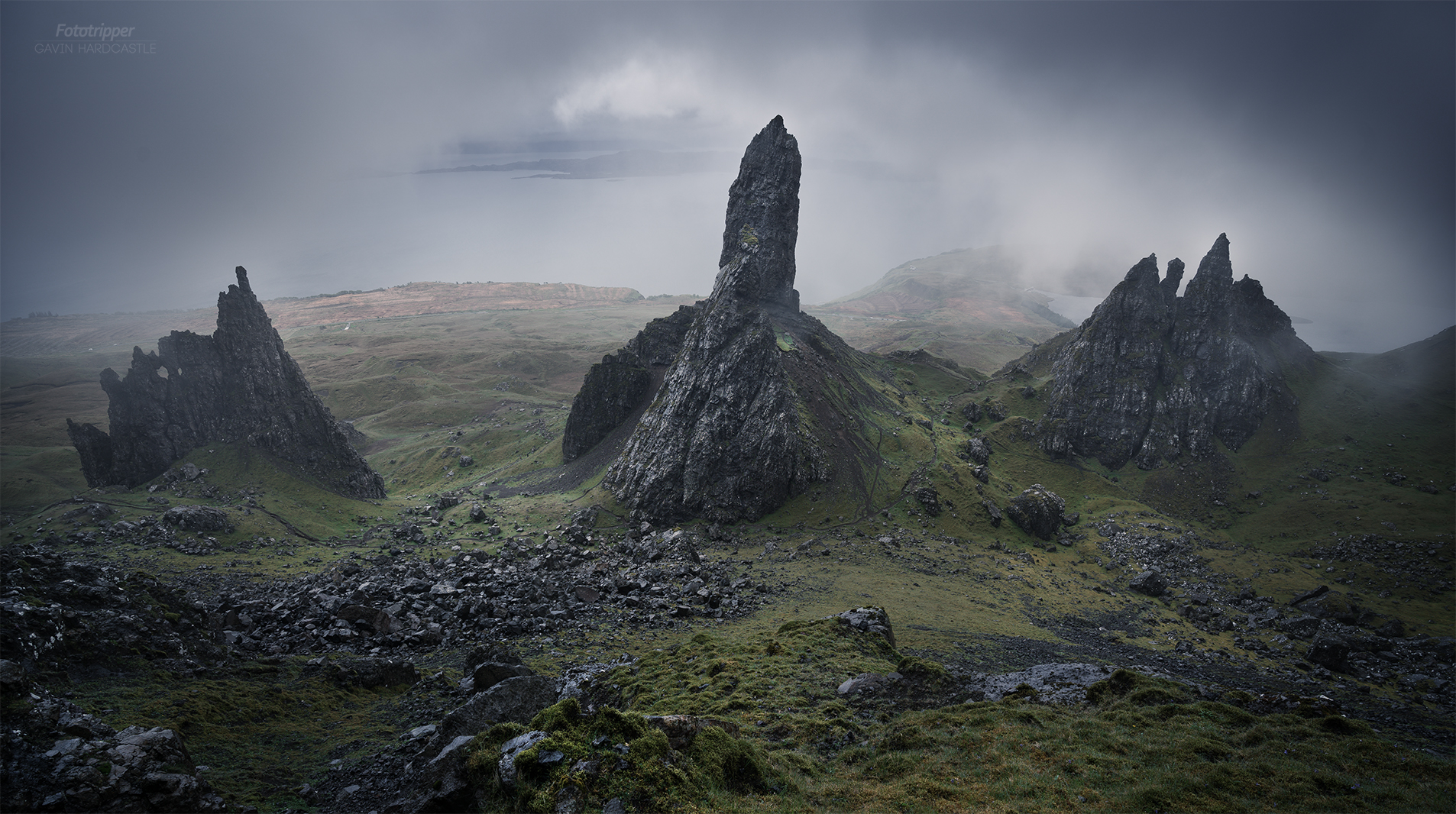 The Old Man of Storr



A visit to Skye is incomplete without making the (optional) hike up to the Old Man of Storr. Not only is the view spectacular in its own right but as a backdrop to the Old Man of Storr, it's like a scene out of a Tolkien novel. It doesn't get any better than this.
The good news is that even If you don't feel up to the hike you can still get beautiful images of The Old Man of Storr from the base of the hill, just like the one shown below. Just be sure to bring your telephoto lens and you can capture ethereal images from the road looking up the Storr.
It's also worth noting that you don't have to hike up in the dark for a sunrise shoot if you don't want to. You can capture amazing images even in the middle of the day. My favourite conditions are actually during the middle of the day when the weather is awful. Watch the video above where I explain how I captured my favourite shot of the Old Man of Storr.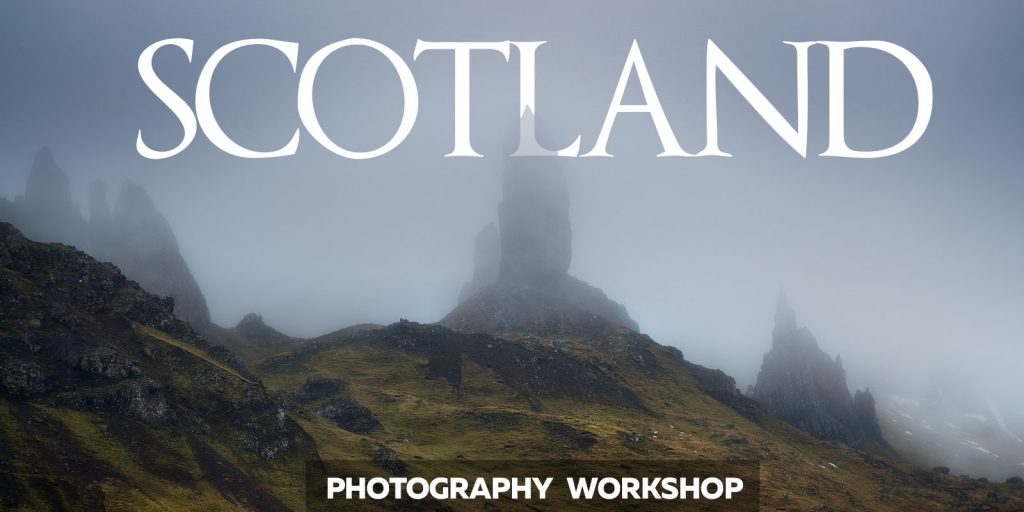 The Moody Beach at Elgol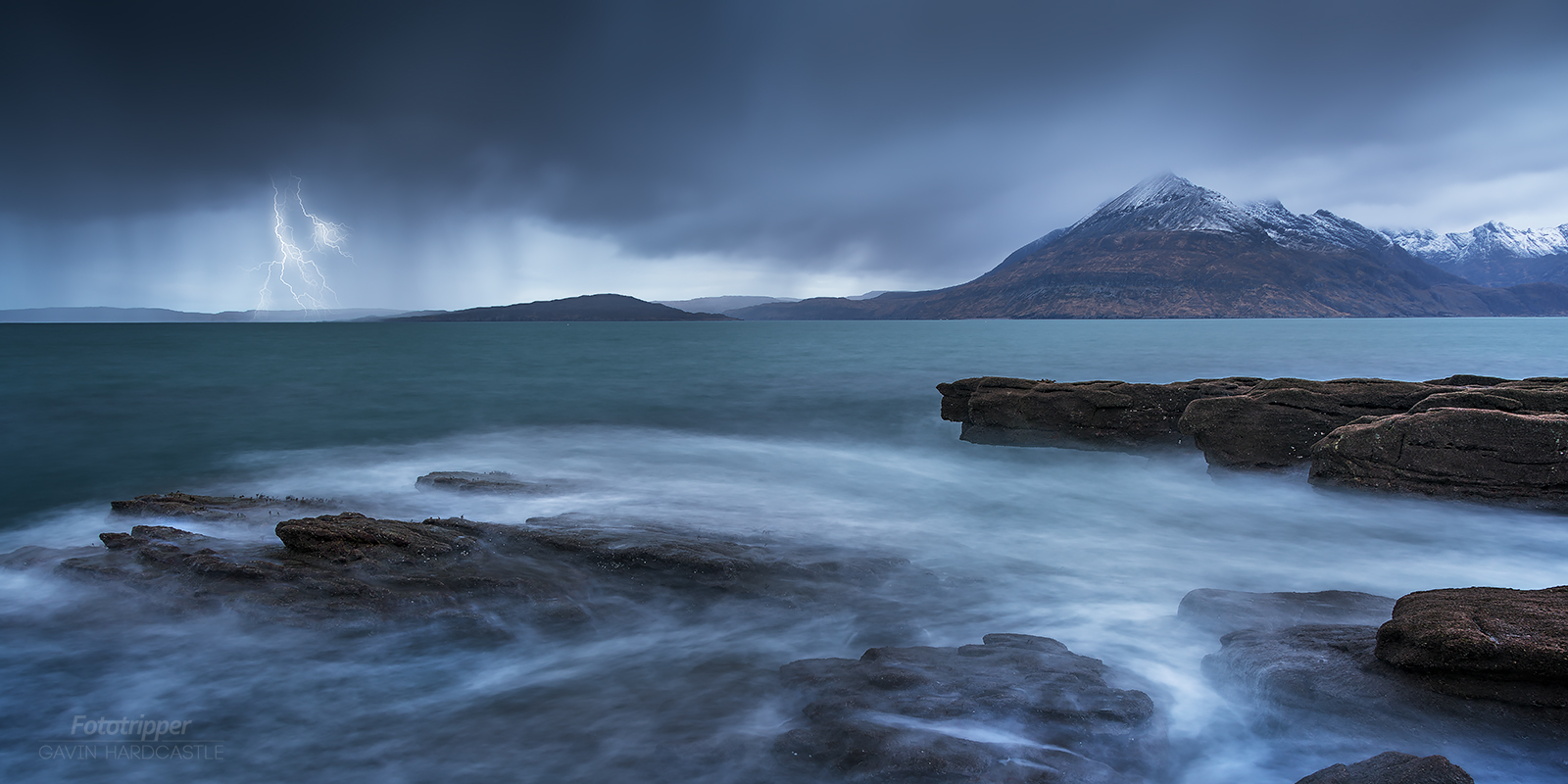 For sunset, we travel to the South West coast where we'll capture the rugged beauty of the beach at Elgol. With the dramatic Cuillin mountains in the distance and otherworldly rock formations on the beach you'll be spoiled for compositional choices.
The Quiraing On the Isle of Skye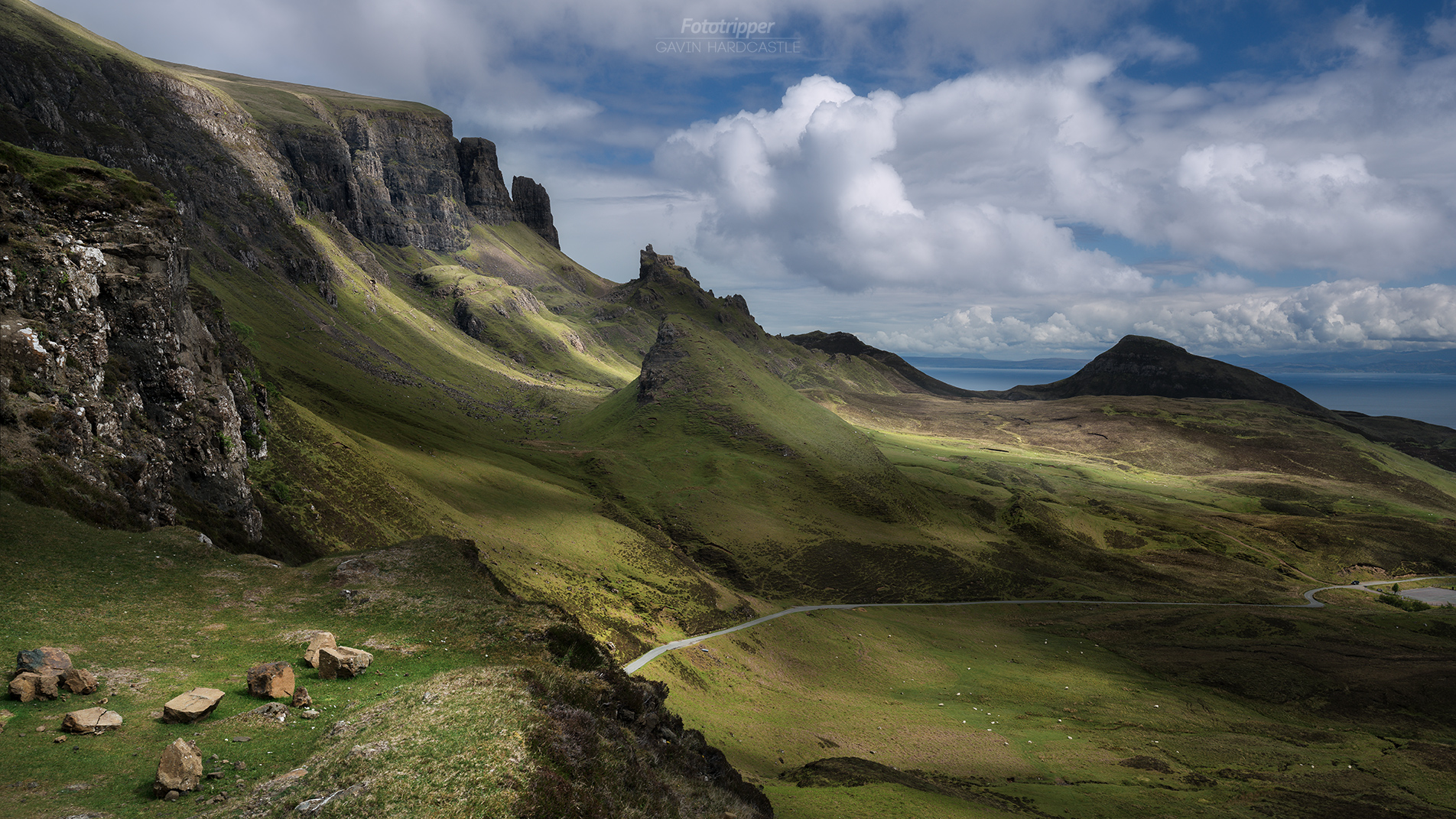 Being on 'The Quiraing' is like being on another planet. The jutting rock formations and sinking meadows make for a dreamlike landscape that I can't compare to any other place on earth. When dramatic light hits this landscape it begins to glow and reveal fascinating details to those who wait.
While the Quiraing is spectacular during sunrise, it's also possible to witness amazing light at any time during the day. The image above was taken around noon.
The Fairy Pools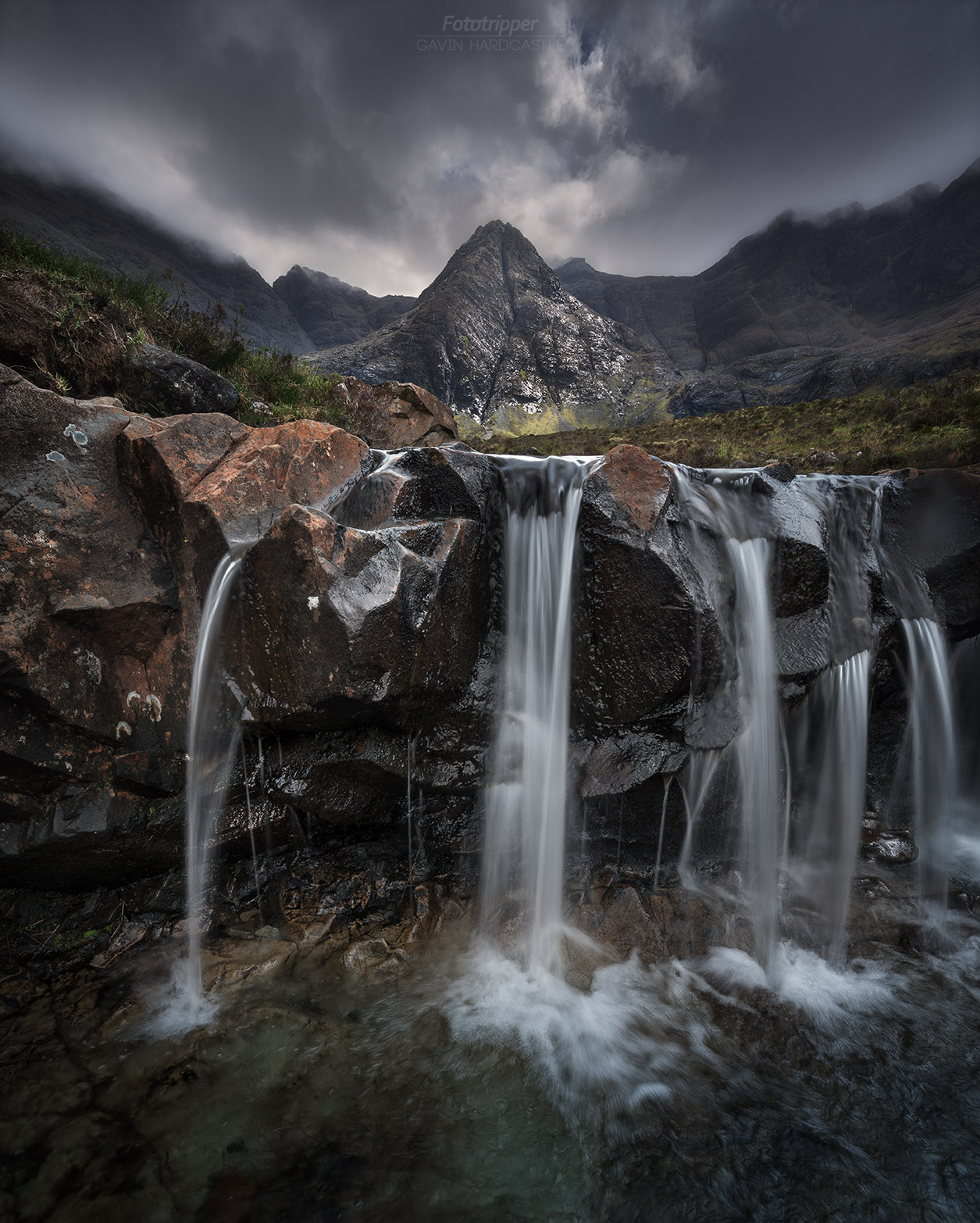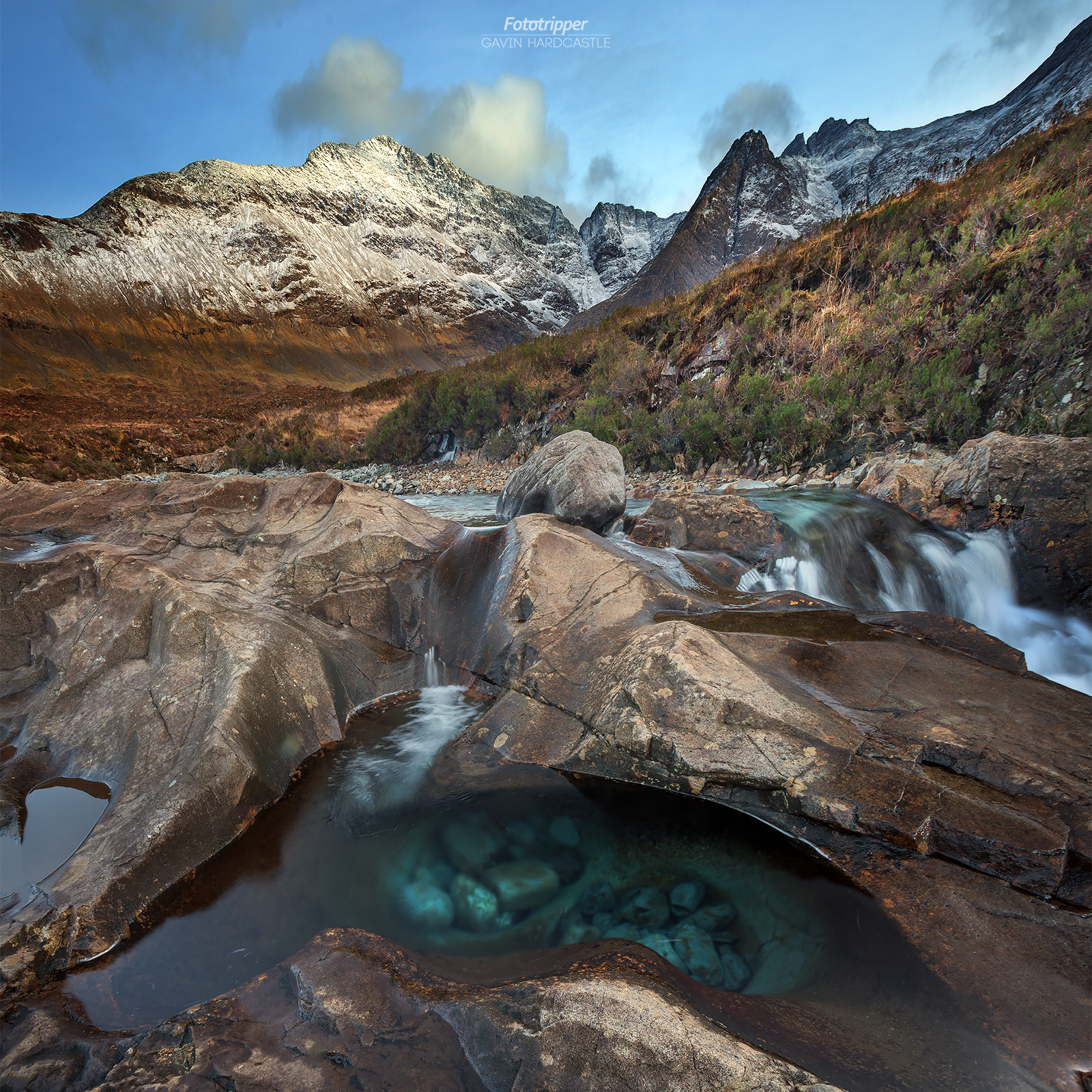 If you like photographing waterfalls you'll be in heaven at The Fairy Pools. There are so many waterfalls at Glen Brittle that you won't know what to do with yourself. I'll share with you my favourite spots along the river where the waterfalls are framed beautifully by the dramatic mountains.
The Fairy Glen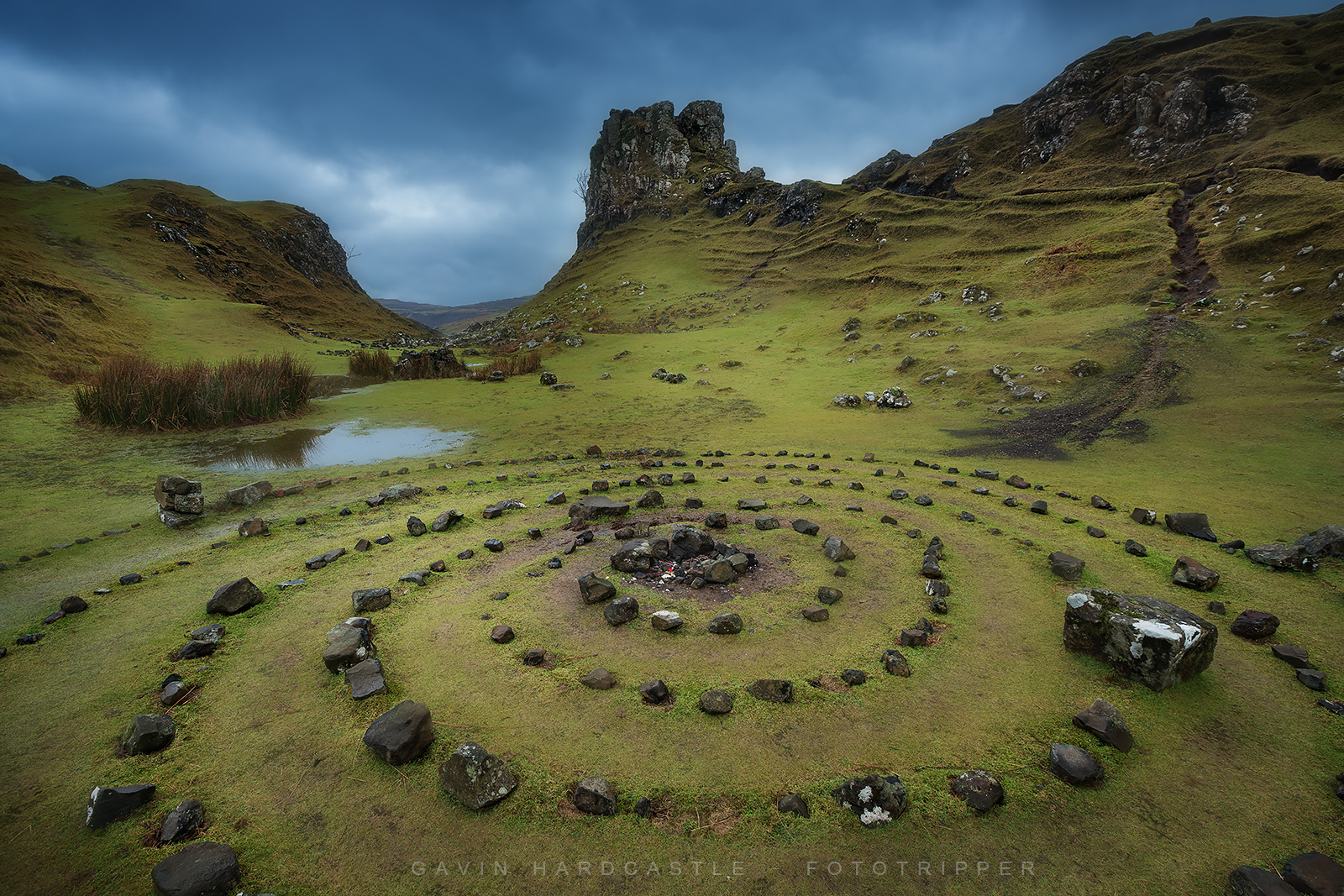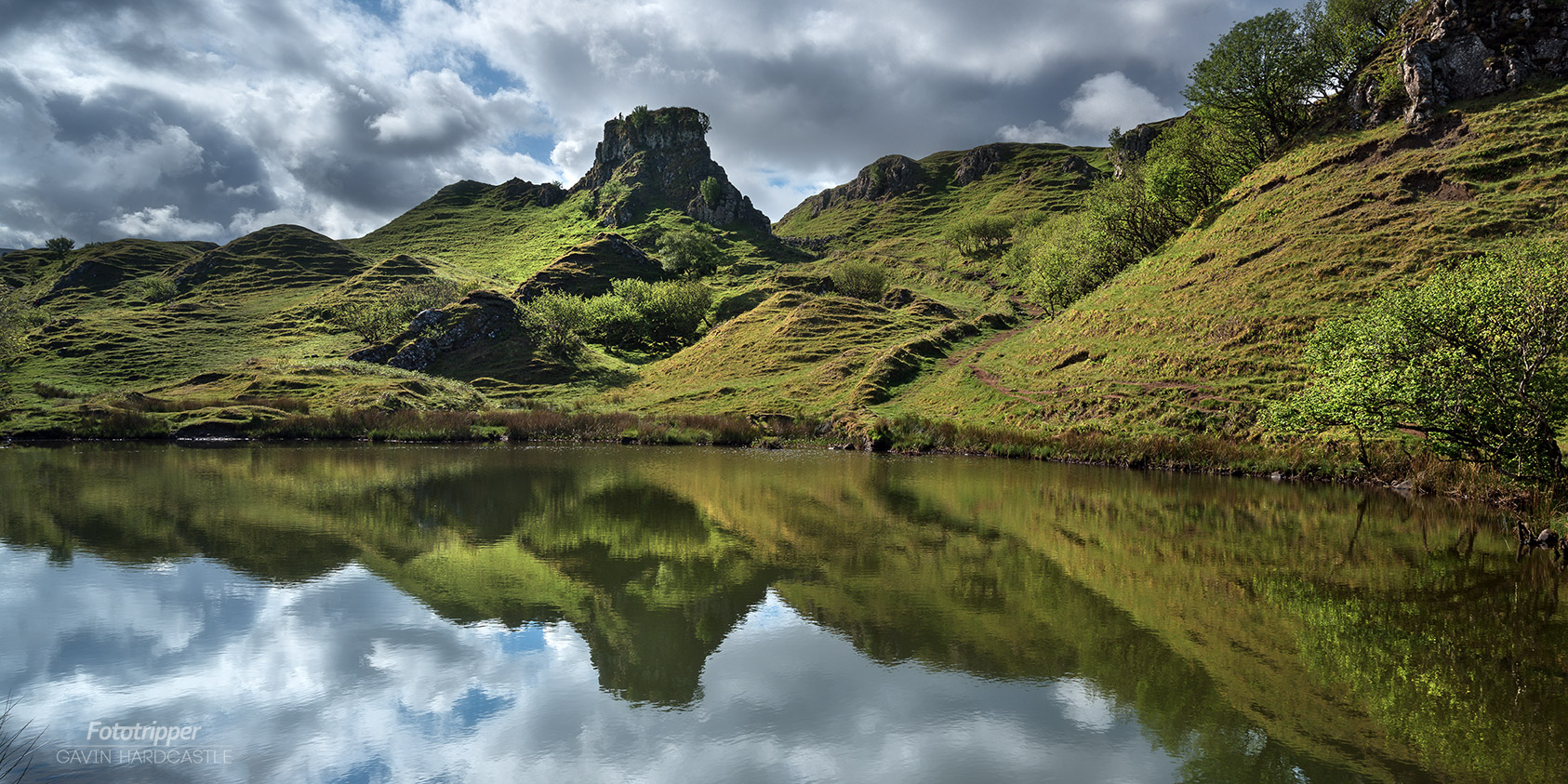 There are few places that offer the enchanted beauty of 'The Fairy Glen' with it's stone circles, crenelated hillocks and bizarre rock structures. Take a moment to stop a listen and you might just hear the voices of the fairies.
Sligachan Reflections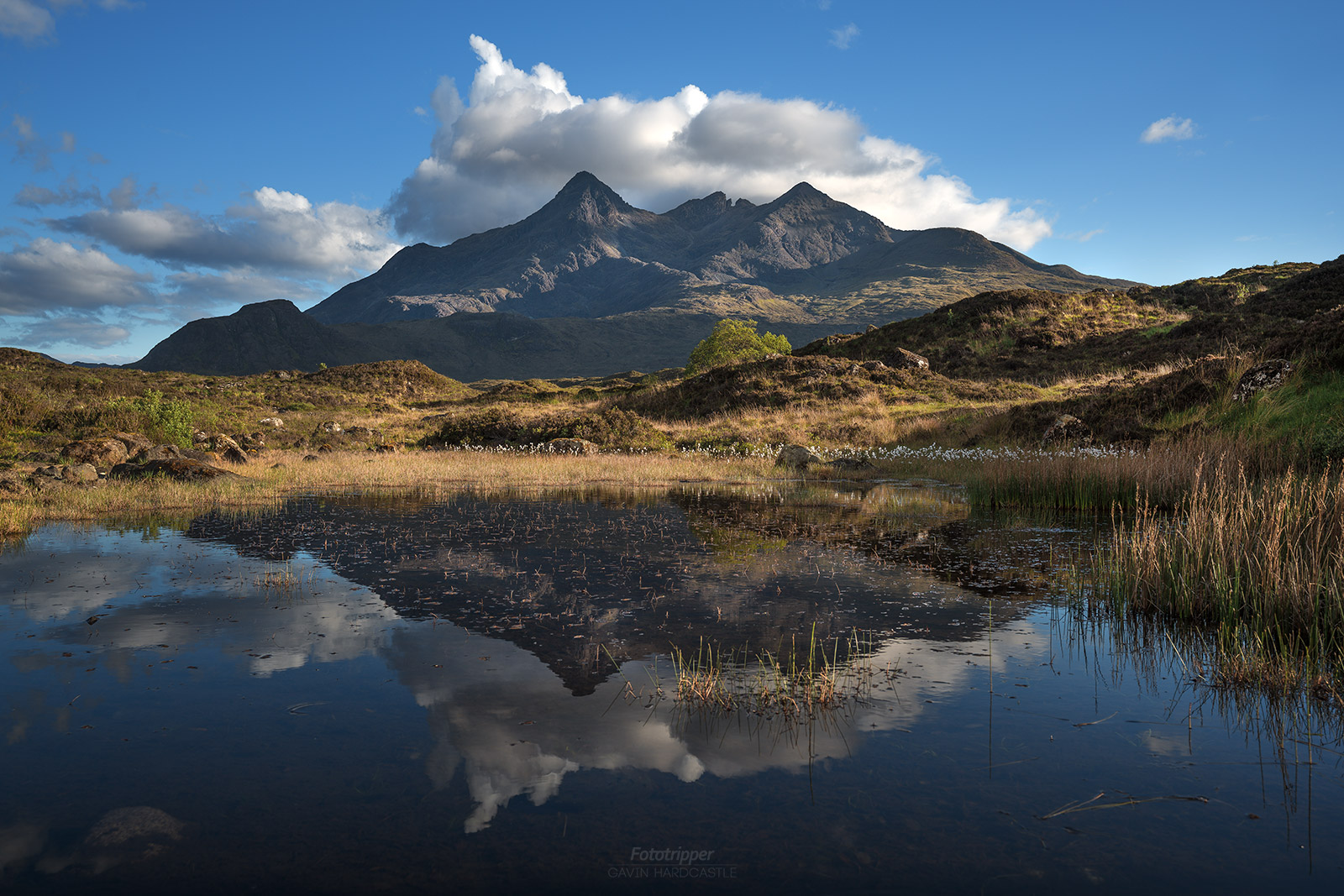 Those Gorgeous Highland Cows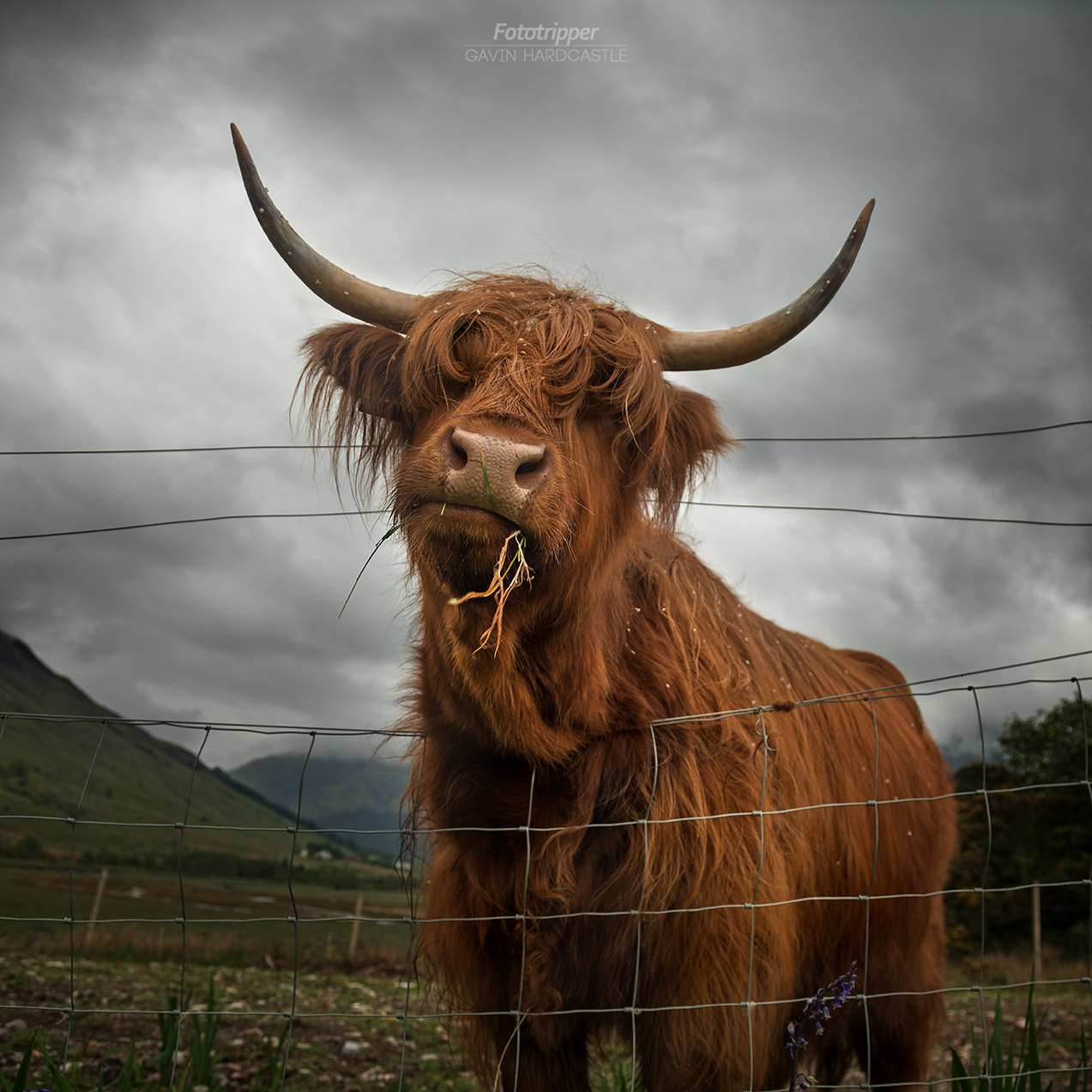 Fill Your Memory Cards with Amazing Photography
This trip should provide you with a plethora of beautiful images and lots of wonderful memories to take home. After our multi-day adventure we drive back to Glasgow for a farewell dinner, fond goodbyes, drinks and laughs.
Fitness Requirements
Most of our shooting locations require very little hiking except for the optional hikes to the 'Old Man of Storr' (1 hour) and 'The Fairy Pools' (40 mins). These are optional and you can still capture great shots at the start of the trail if you don't feel up to the full hike. Everything else is a short stroll from the car.
What's Not Included
Food
Drinks
Flights
Equipment
Insurance – It is MANDATORY to insure yourself against physical injury. I also advise that you insure your photographic equipment. Tour leaders will not be responsible in the event of any personal injuries or damage to photographic gear as a result of an accident during the workshop.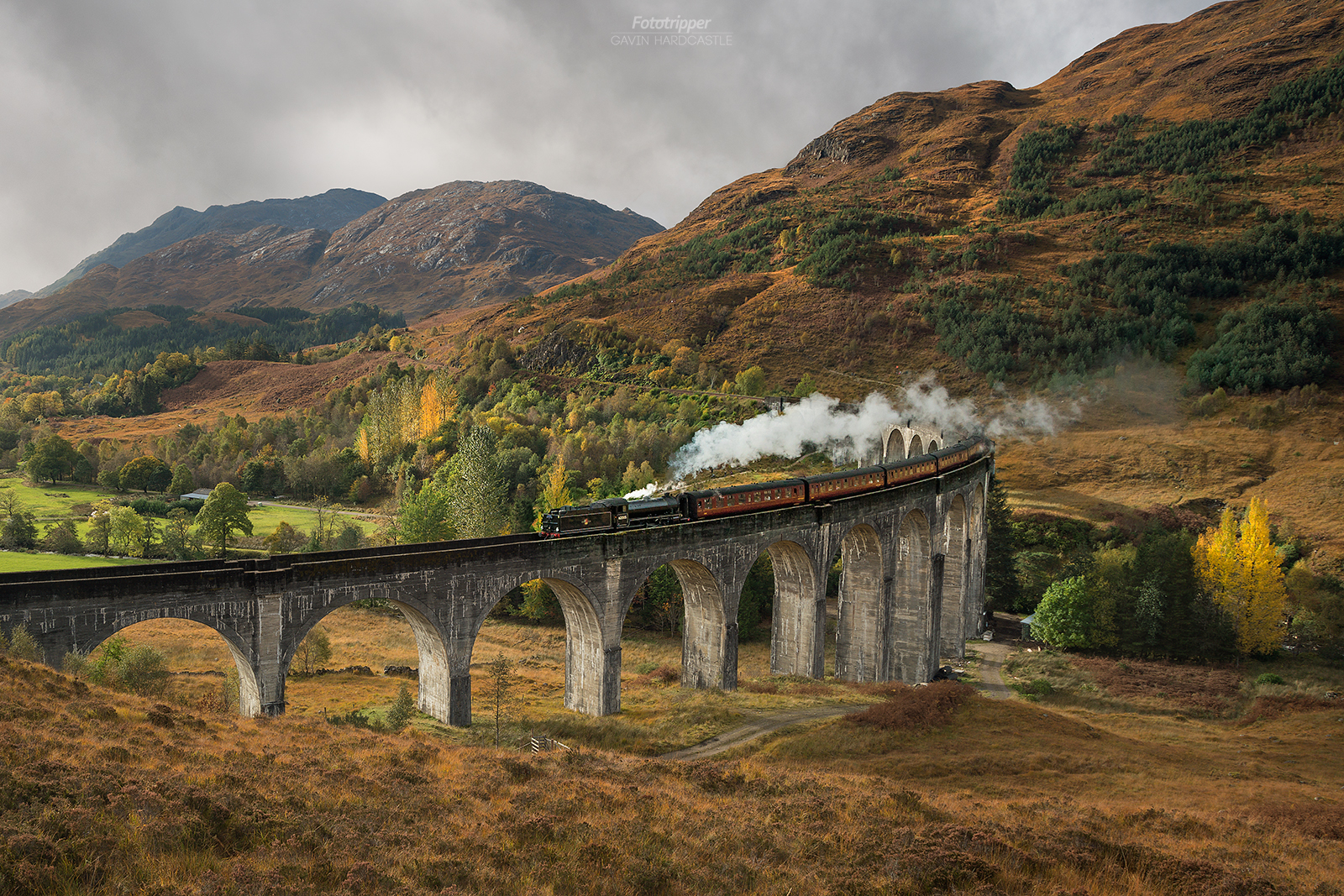 What To Bring
Photography Equipment and Accessories

A digital camera. Don't forget your memory cards and charger.
A sturdy tripod, ideally with a ball head.
Recommended: Wide angle lens, mid-long range zoom.
Recommended: A polarizing filters.
Recommended: A camera remote.
A laptop is needed for any image post processing sessions
Many spare batteries for your camera.
Good hiking boots
A camera rain cover.
Waterproof jacket and extra footwear.
Lens wipes.
Power outlet adapters for UK plug sockets
Accommodation
We'll be staying in 3 star accommodation that has everything we need. We'll be spending hardly any time in our hotel rooms so it's really just a place to safely store our belongings, take showers, sleep, recharge our batteries and eat a delicious Scottish breakfast. Please read our booking policy.
This is a NONE SMOKING Workshop
All Fototripper workshops are strictly none smoking. Please respect the health and comfort of your instructors and fellow attendees by not smoking at any time during the workshop. Please read our booking policy.
Will You Be Joining Me?
I've been photographing the Isle of Skye of over 20 years and I'd love to share my local knowledge with you. Hope to see you there.