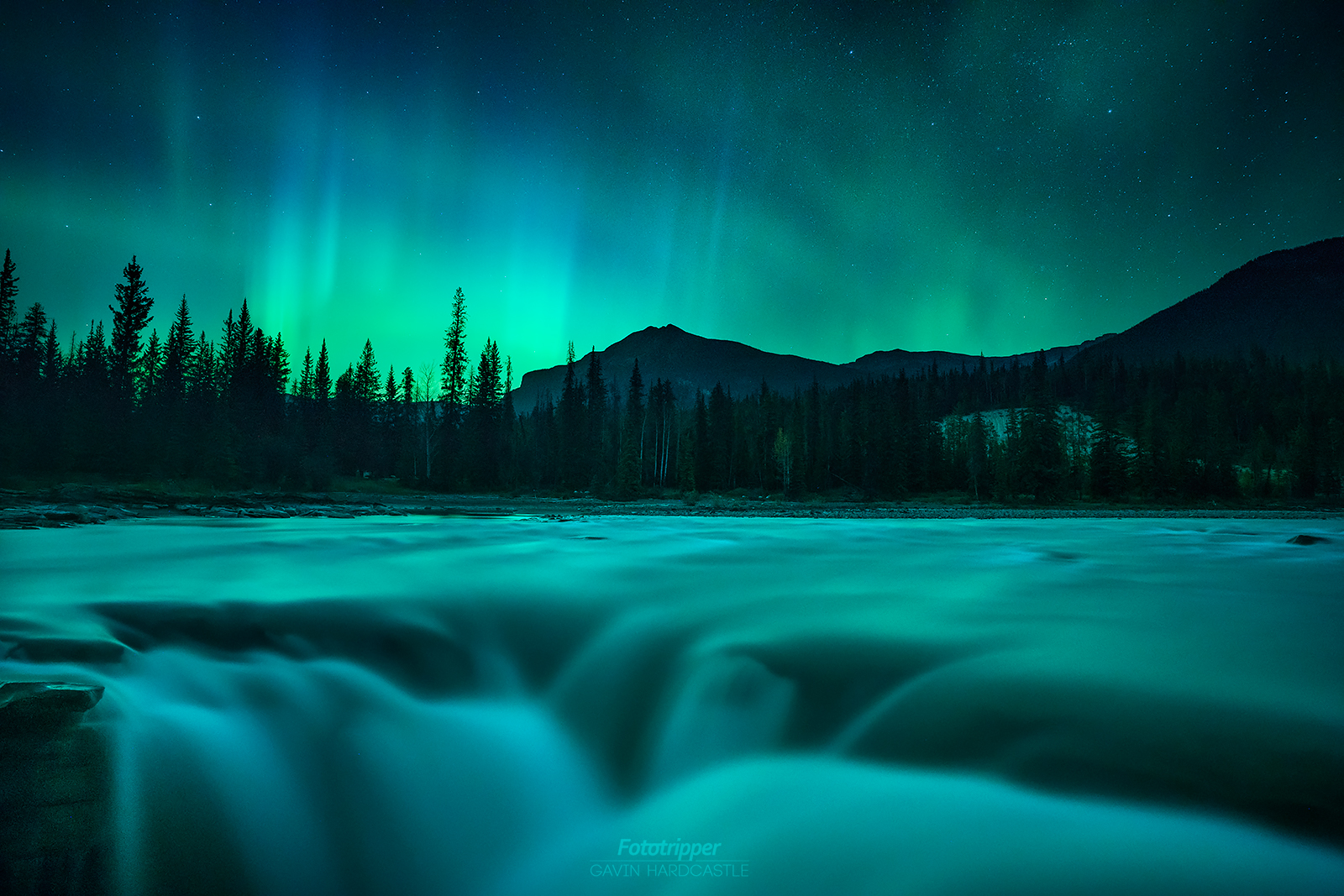 We had a proper light show in September 2016 when we headed up to Athabasca Falls in Jasper National Park to ensure our cameras were pointing North.
Behind The Shot
That night I shot a lot of exposures, but this one was the one I liked the most. Most exposures were around the 6″ to 8″ mark and I was able to drop the ISO down to 1600 for the brighter moments of the Aurora.
With nightscapes there's always the temptation to leave the shutter open as long as possible in order to gather as much light possible. For Aurora shooting this can often lead to a loss of detail in the light patterns of the aurora. By using faster shutter speeds it's easier to capture more definition and structure in those majestic light pillars and ribbons.
I call this 'the number reduction game' where I'm always trying to get away with shorter exposures and lower ISO settings. The only number I'm hoping to increase is the aperture setting of the lens.
Thanks for looking
Gavin Hardcastle – Fotoripper