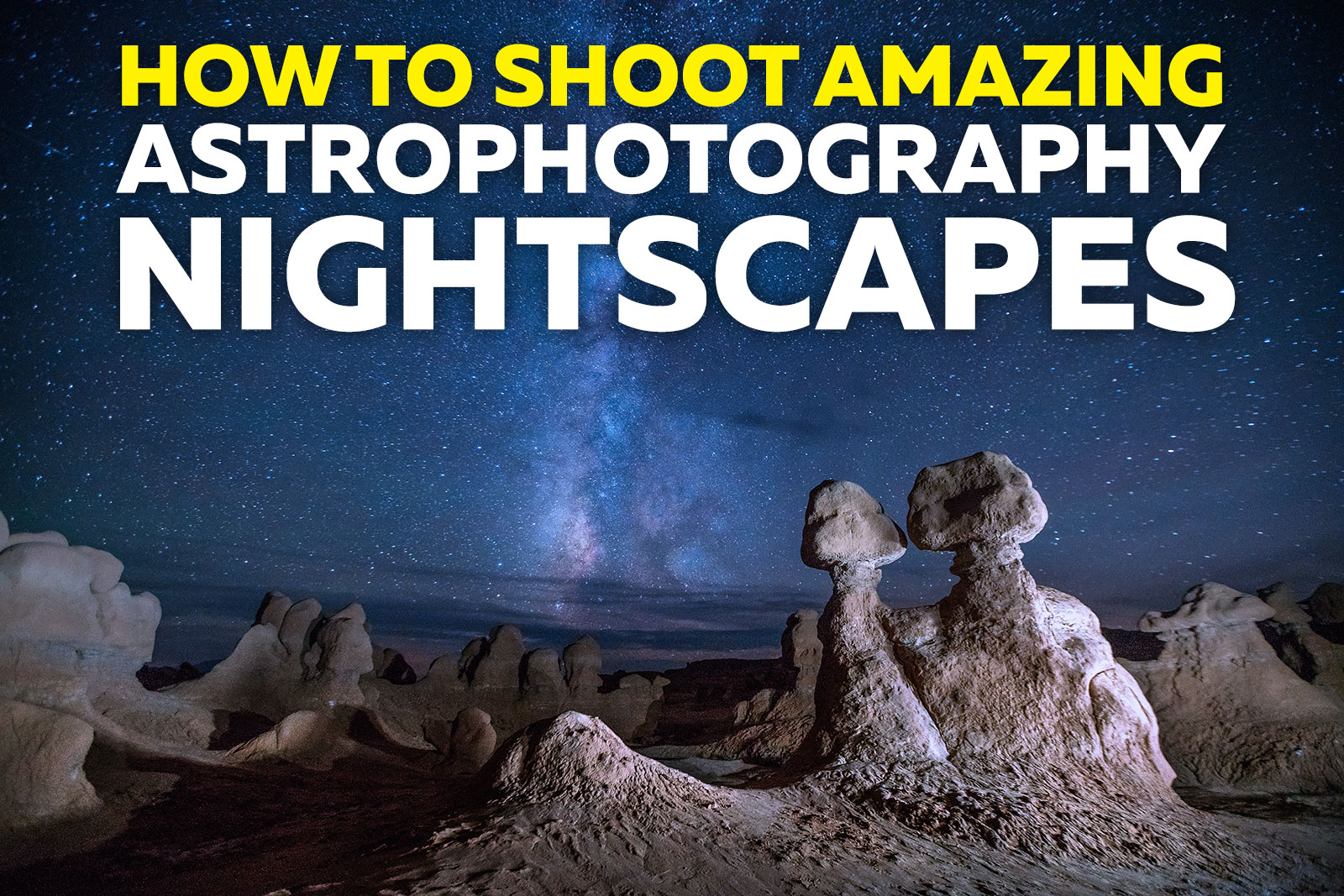 There's more to capturing stunning nightscapes than simply knowing how to shoot star trails, aurora, the Milky Way or the Orion Nebula. Nailing your technique is only half the battle and even knowing how to process your nightscapes won't make them awesome by default.
As with all types of photography, composition is by far the most important factor when it comes to capturing stunning nightscapes with your astrophotography. Some of that can be handled with careful planning but you'll also need to get creative to harness jaw dropping images that inspire people.
Think of an Astrophotography Concept
Whether you've carefully planned your location or just arrived at some random spot, it pays to really study your earthbound subjects to decide what's going to work well under the amazing backdrop of your night sky. If you have an interesting foreground subject like Mobius Arch shown above, the rest is easy.
Let's explore that idea. If you're shooting the Milky Way, you should have a good idea of where it's going to be in relation to your foreground subjects. The same applies if you decide to shoot star trails with the North Star at the centre of your image or even the Aurora Borealis.
I use the popular app Stellarium to figure out where my celestial bodies are going to appear in relation to my earthbound subjects. This works on both desktop and smartphones so you can even check how things will line up while on location using your phone.
Example 1 – The Planned Shot
Here's an example of a concept that I'd planned out in advance. I knew that in October, the Milky Way would show up vertically in the Southern Sky not long after sunset and I knew that Metate Arch at Devils Garden faces exactly North/South depending on which side of the arch I chose to position my camera.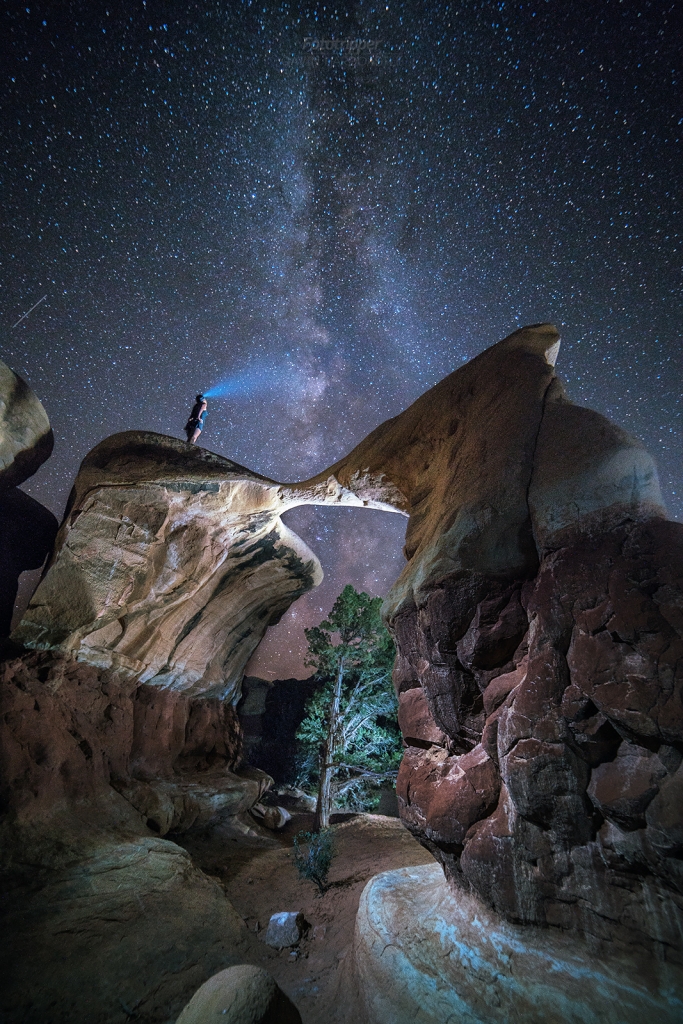 It was safe to assume that if I got a clear night and checked the moonphase with Stellarium, I'd be able to capture this concept. It worked out perfectly first time and I was there nice and early to get things in place for the exact moment when the Milky Way passed perfectly through the arch.
Earthbound Subjects are More Important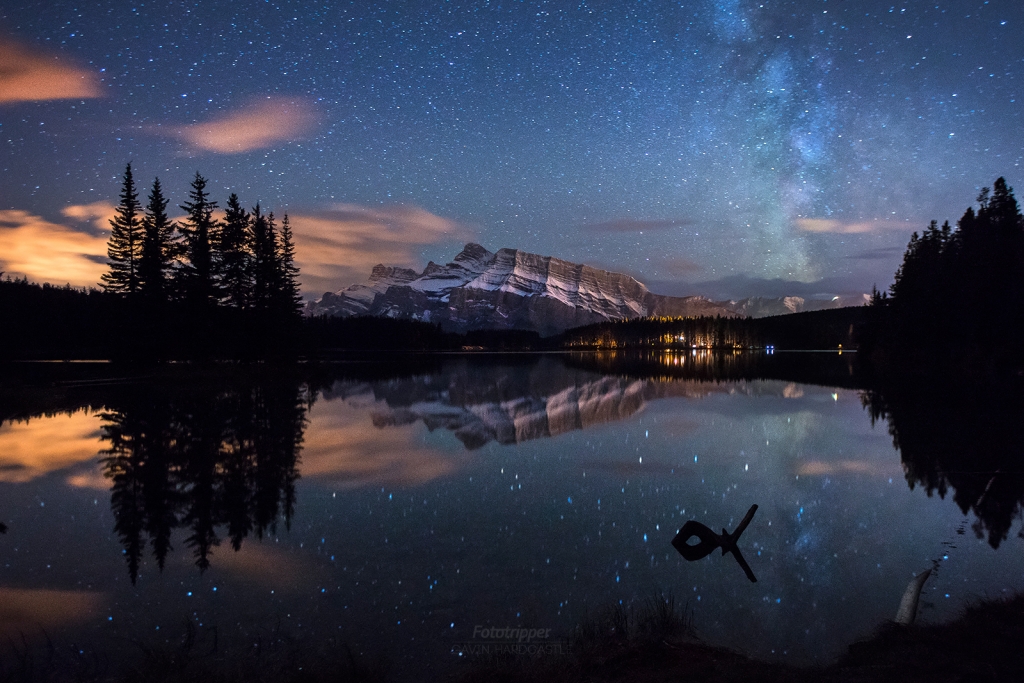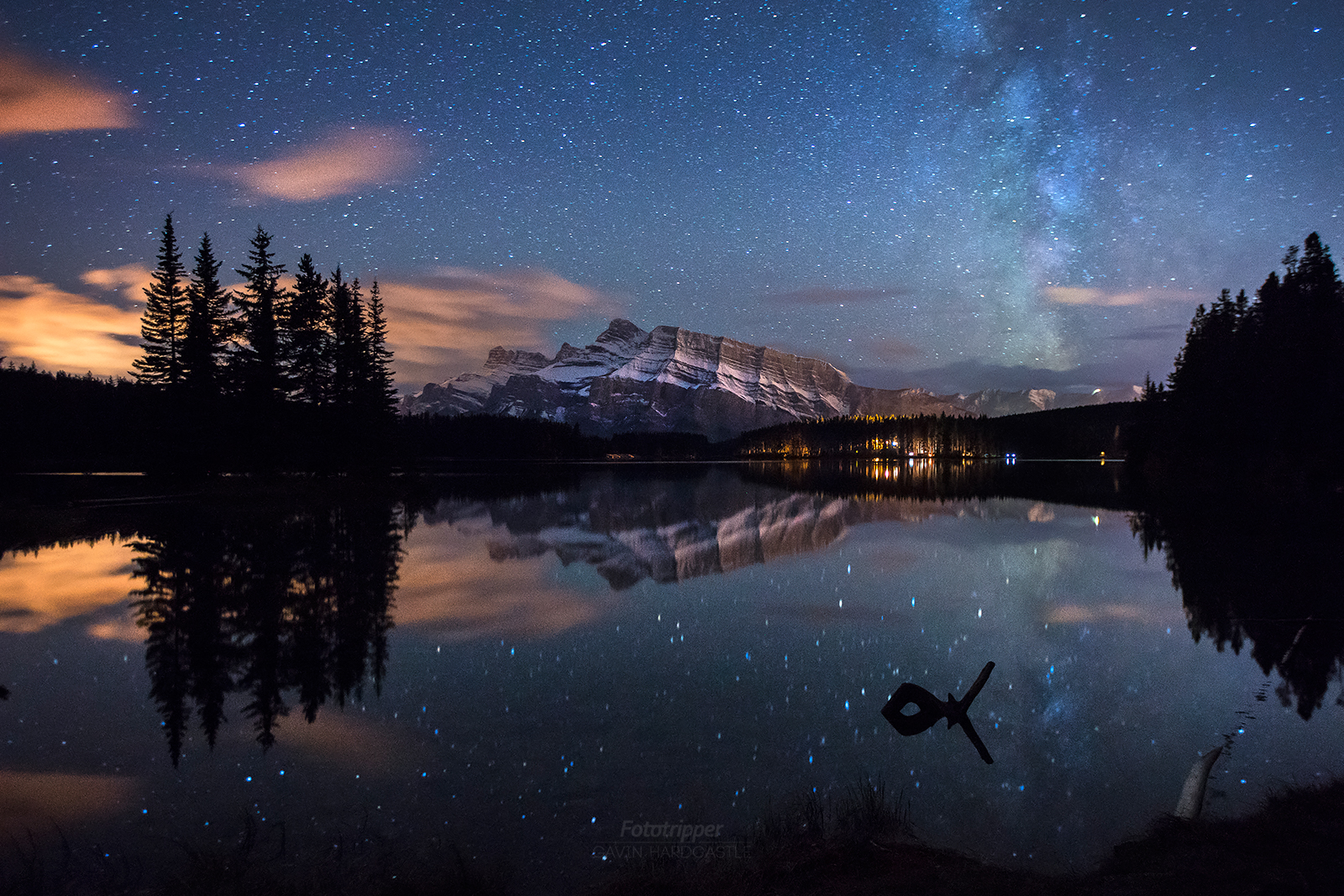 So you know where the Milky Way is going to be, you know where the North Star is going to be if you're shooting super wide star trails, and you know that typically it's best to face North for the Aurora Borealis.
With that in mind you can pretty much forget about what's happening in the sky and begin hunting for fascinating earthbound subjects to put in front of your celestial bodies. There's nothing more boring than a perfectly shot Milky Way image that has either no foreground or a totally boring foreground.
Searching for inspirational earthbound subjects is vitally important to the success of your astrophotography nightscapes and you can do this in the day time. Search for arches, derelict buildings, ancient car relics, castles, ruins, reflections and pretty much anything that you'd find interesting in a day time shot.
If your earthbound subject looks cool for a sunset/sunrise shot, imagine how awesome it'll be when you place it in front of the galactic core or a 3 hour star trails backdrop!
Example 2 – Light Your Foreground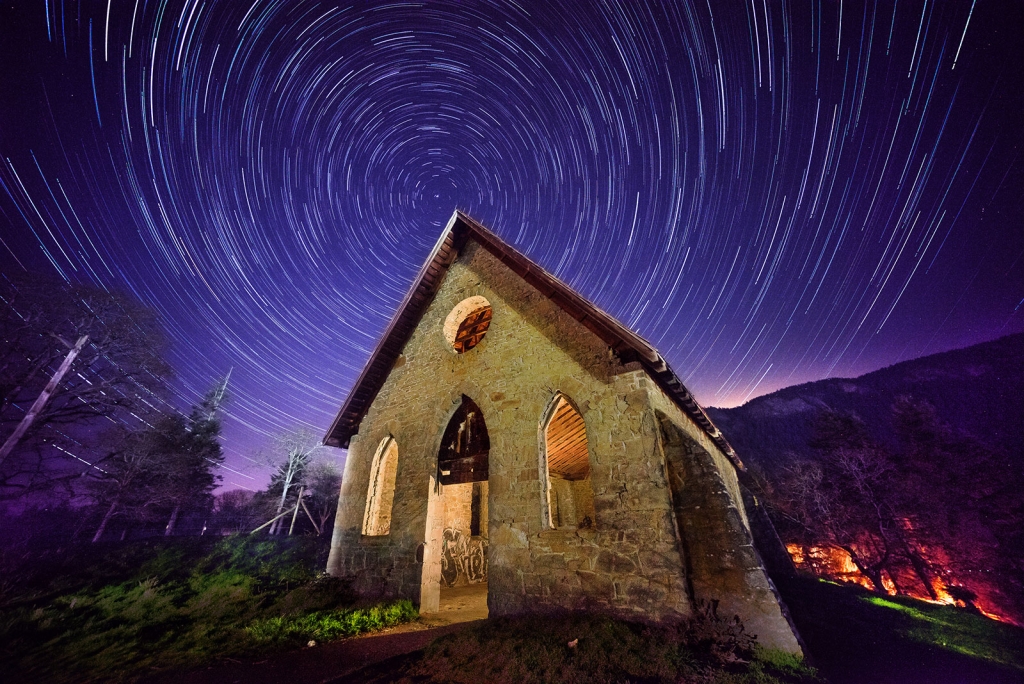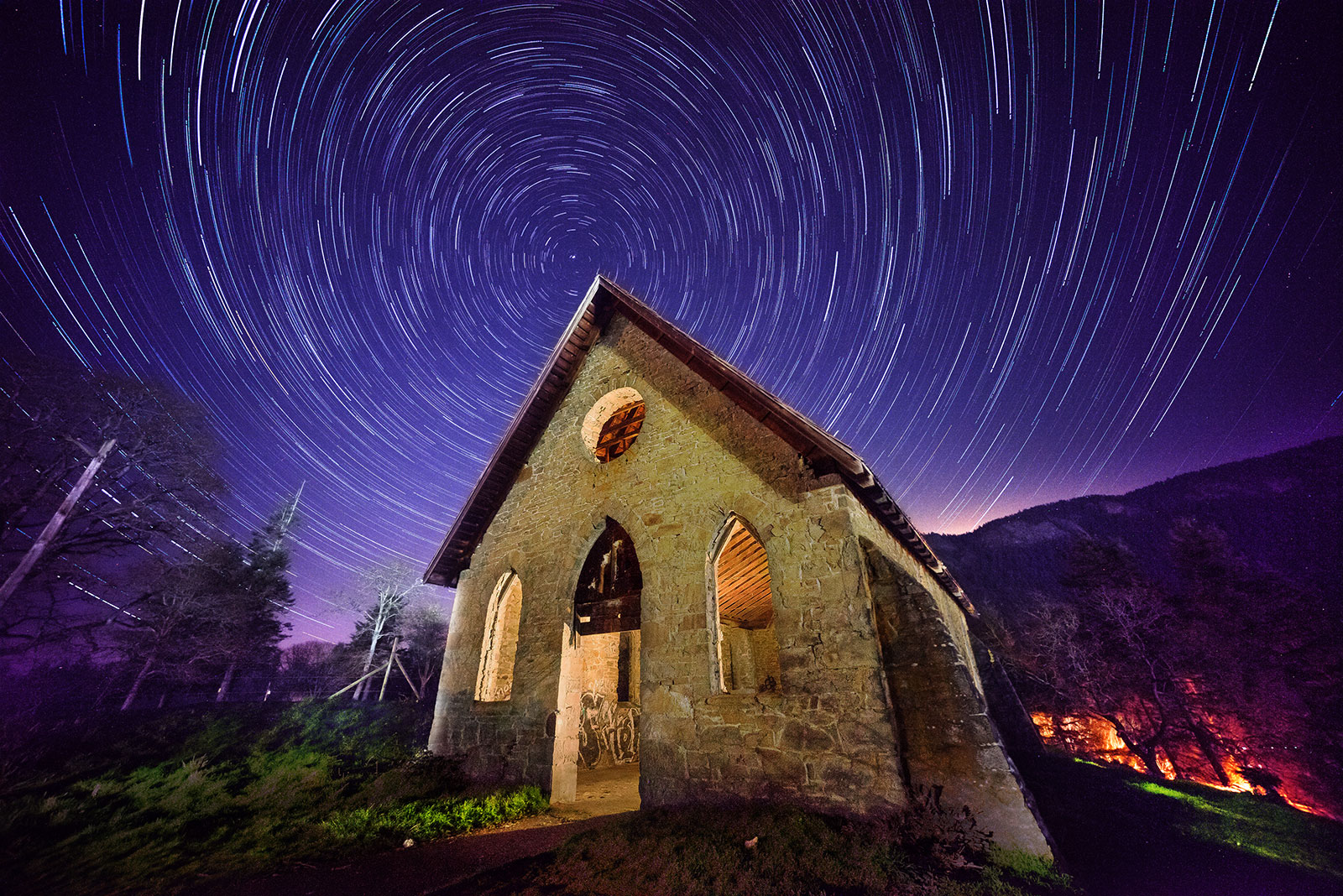 Make your foreground more interesting by adding a light source and doing some light painting. If you've got your stars looking clear and spectacular, it might just overpower your foreground if there's no other light source in the shot.
Balance things out by lighting the scene from within. If you're shooting an arch, try lighting the inside of the arch from different angles to create that pop of contrast. If your foreground features a derelict building get inside there and light the rooms and windows from within.
Having an interesting foreground lit in an interesting way gives your viewer a lot to look at. A well thought out idea will resonate with your viewers and give them a sense of awe, and that's my ultimate goal as a photographer.
Example 3 – Put a Person in the Shot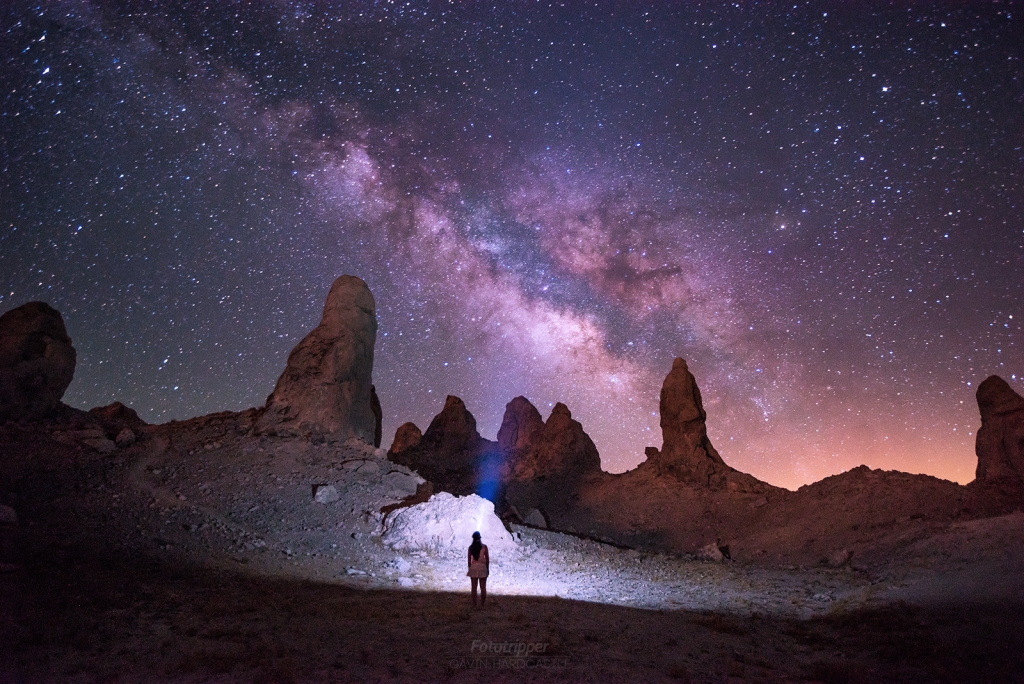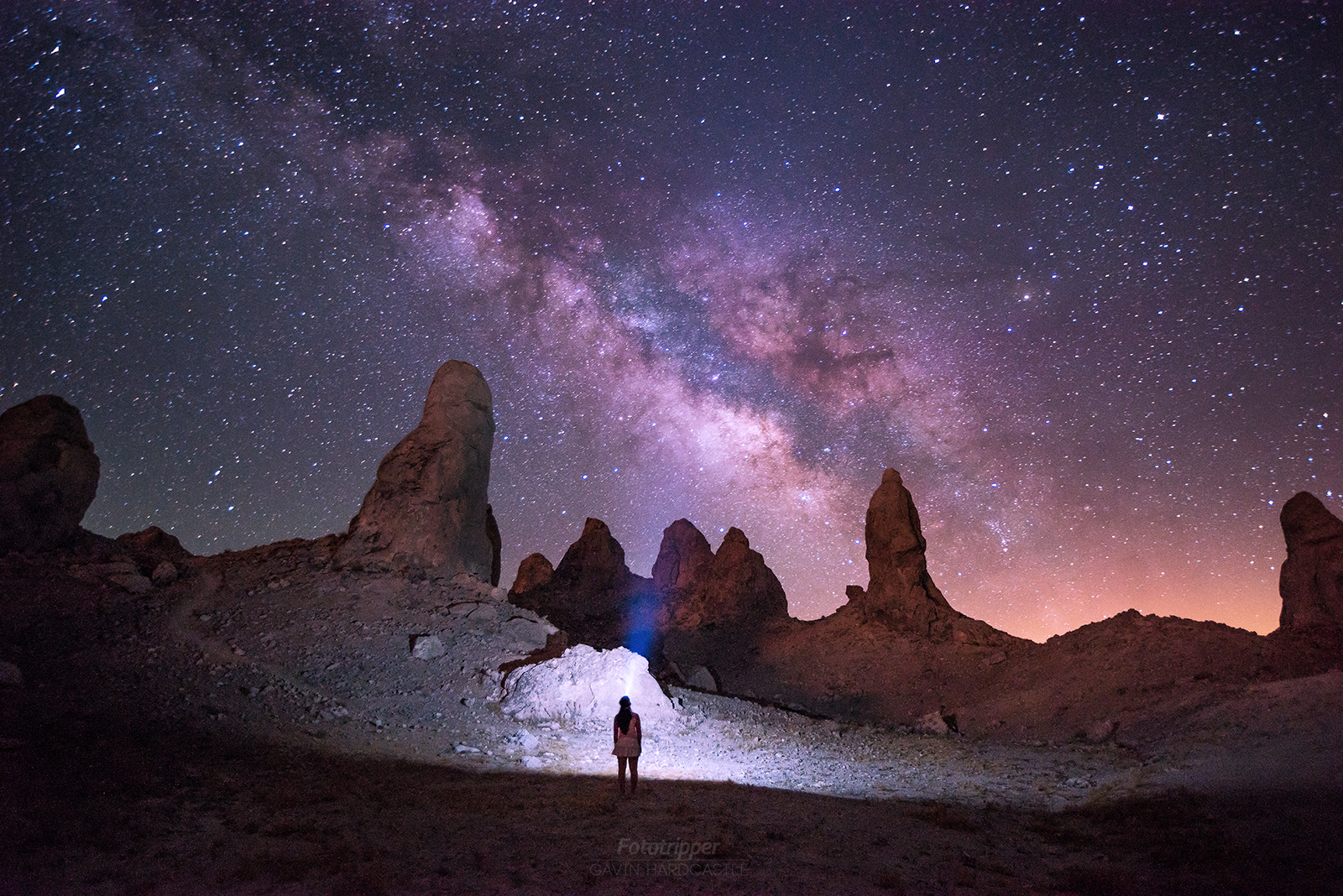 There are times when your nightscapes can be further enhanced by placing a model in the shot. It could be a friend or you could even do a selfie. This idea works particularly well when shooting locations that have an almost alien landscape like the shot above.
Placing a person in the frame also gives the viewer a sense of scale and can 'humanize' a shot that at first appears 'otherworldly', It can anchor the viewer in reality and allows them some perspective.
Example 4 – Work With What you Have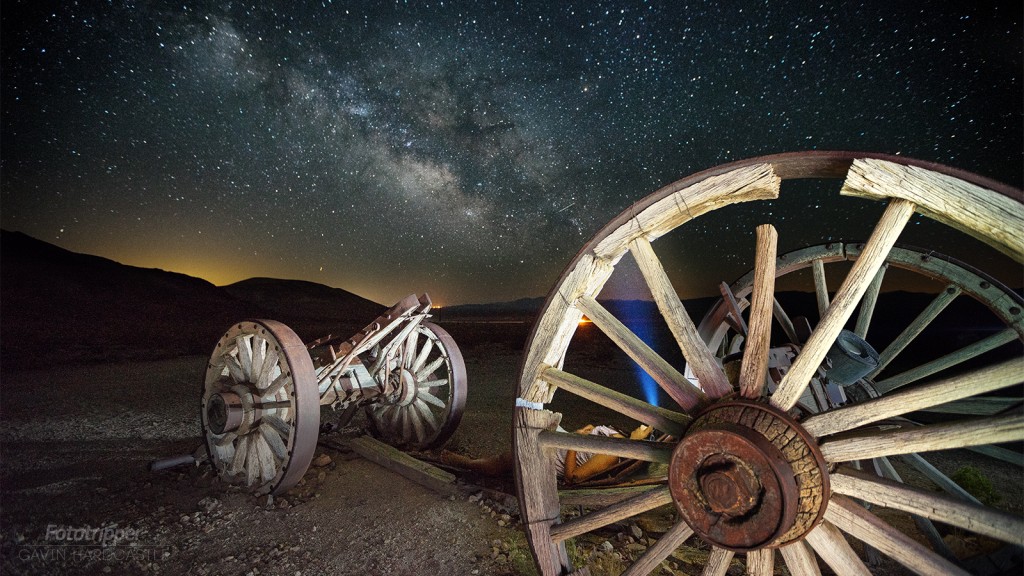 While it's a great idea to have your shot planned out, be prepared to make quick decisions on the spot. The shot above was made at the Rhyolite Ghost Town in Death Valley and it was my first time there. After a few failed shots I stumbled across this derelict star chariot and noticed how well it lined up with the Galactic core. A few minutes of light painting later and I walked away with this stellar shot.
But Don't You Need High End Gear?
Absolutely Not. You do not need the top end, full frame camera equipment to capture these types of images. The second image of this article was shot on a sub $500 mirrorless camera with an APS-C sensor. Obviously, you'll get less noise and better image quality from high end gear but it's best to work with what you've got before deciding to upgrade.
I shoot mainly with the Sony A7RII but I always use the Sony A6000 as my second camera which I usually setup doing a timelapse while I use the A7RII for the main shoot. Often it's the much cheaper and less capable A6000 that gets the best shot of the night.
Summary
Whether you plan it or wing it, you'll find that by using the tips above you can take your nightscapes to the next level.
Make that extra bit of effort and really think about the importance of your earthbound subjects to create inspiring nightscapes that your viewers will love. If you found this article useful please hit one of the social share buttons or consider signing up to my mailing list.