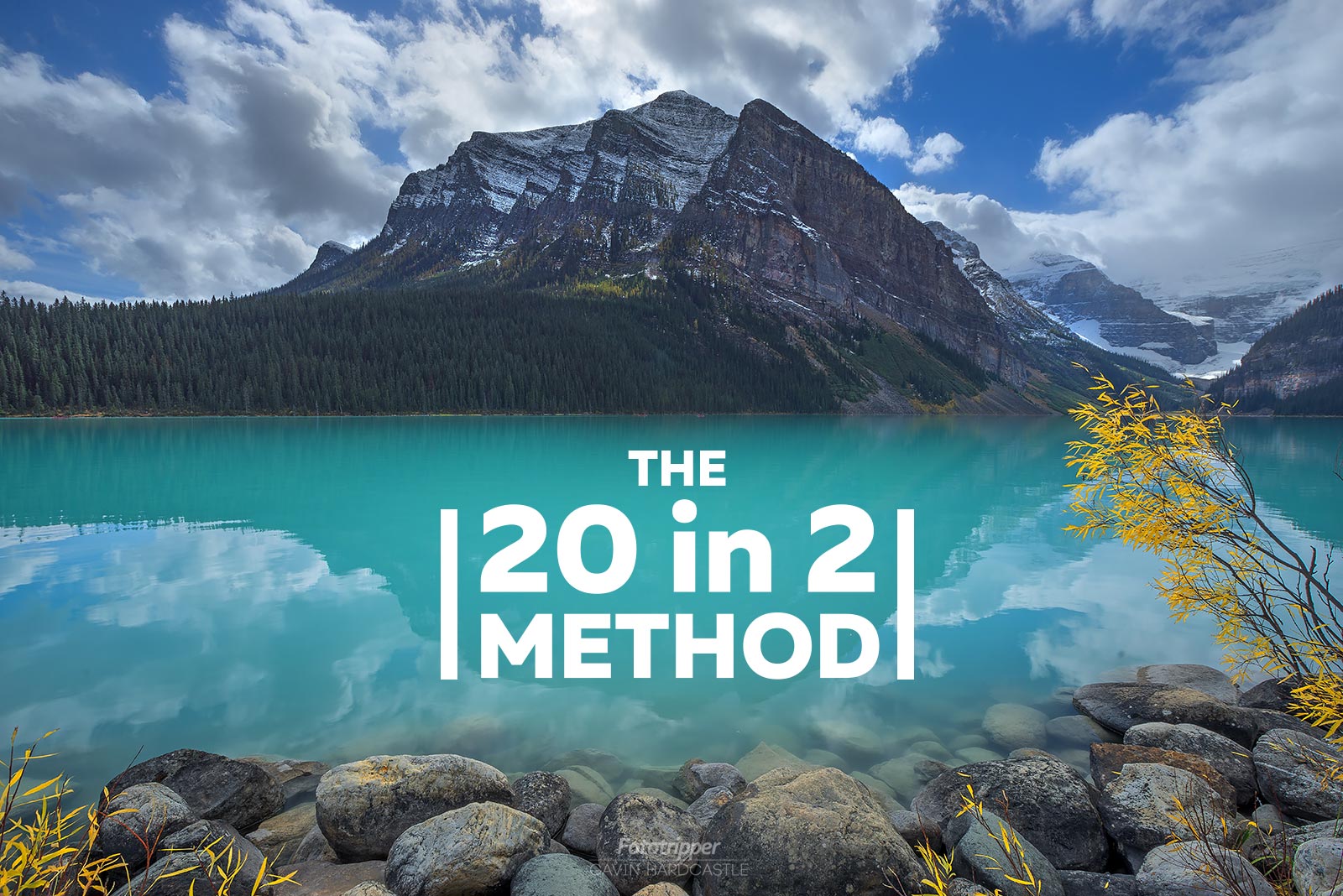 One of the most basic photography techniques that I show to my students is something I've named the '20 in 2′ method. By taking your camera off the tripod and shooting in (gulp) AUTO mode, you'll instantly be able to find the best compositions before the light becomes magical. Get familiar with this method and you'll achieve better landscape photography very quickly.
Sounds contradictory to getting the best image quality right? Well, of course I'm not for one second suggesting that you should keep any of these handheld AUTO mode shots, they're simply quick test shots that turbo charge your compositional ideas so that you have no doubt where you need to be when the light goes crazy.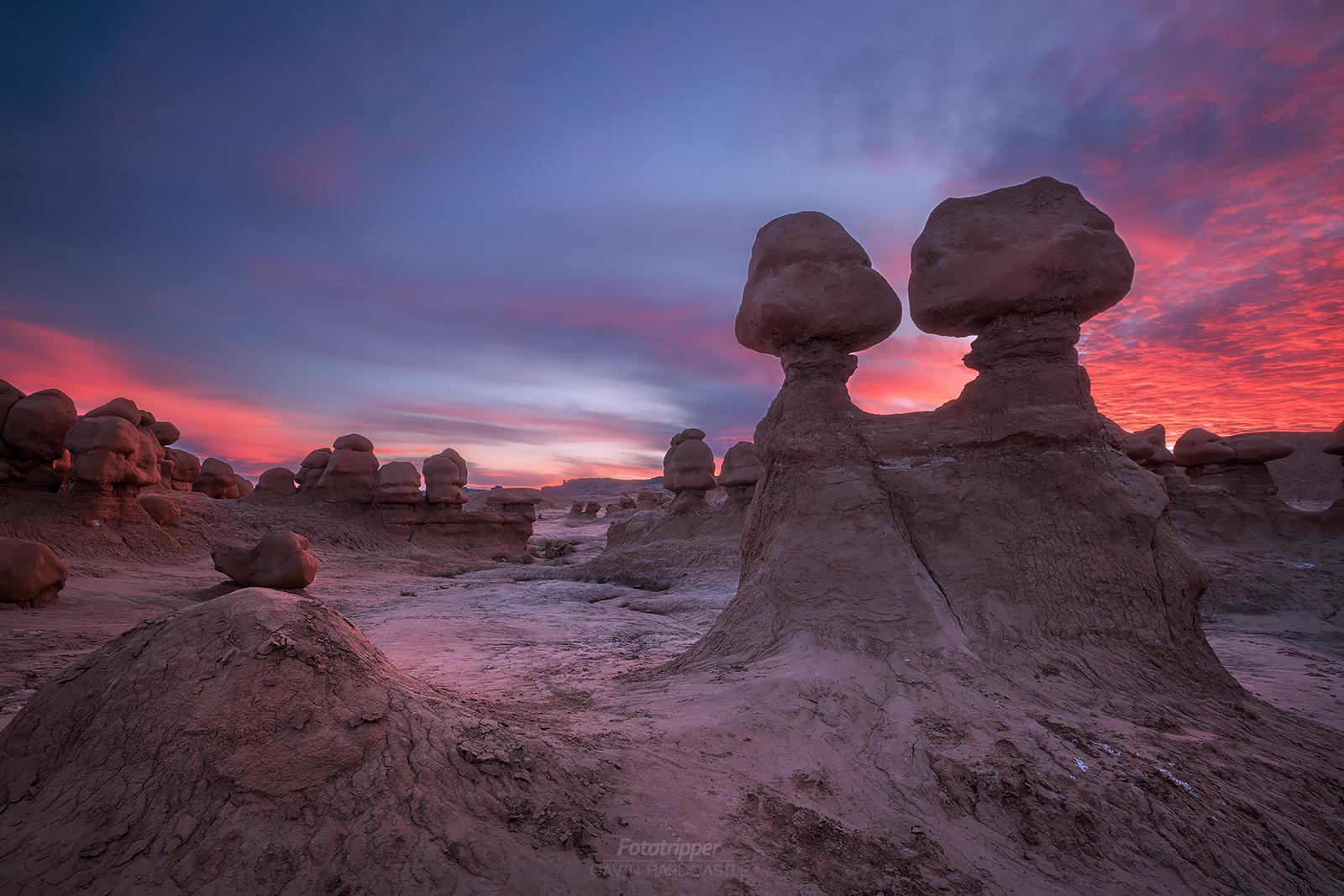 The '20 in 2′ Method in Action
By quickly reeling off 20 hand held compositions in 2 minutes you'll have discovered where the best shots are waiting to be had while other photographers are still faffing around with their tripods. Don't limit yourself to just 20 shots either, if you've got all afternoon work the scene while you work on your tan.
This is a technique I always use when I arrive at a new location that I'm not yet familiar with. Don't get me wrong, if you arrive late and have only time for one shot – it's time to get mounted on the tripod and give it your best, but if you have the luxury of time, the '20 in 2′ method can be used to great advantage.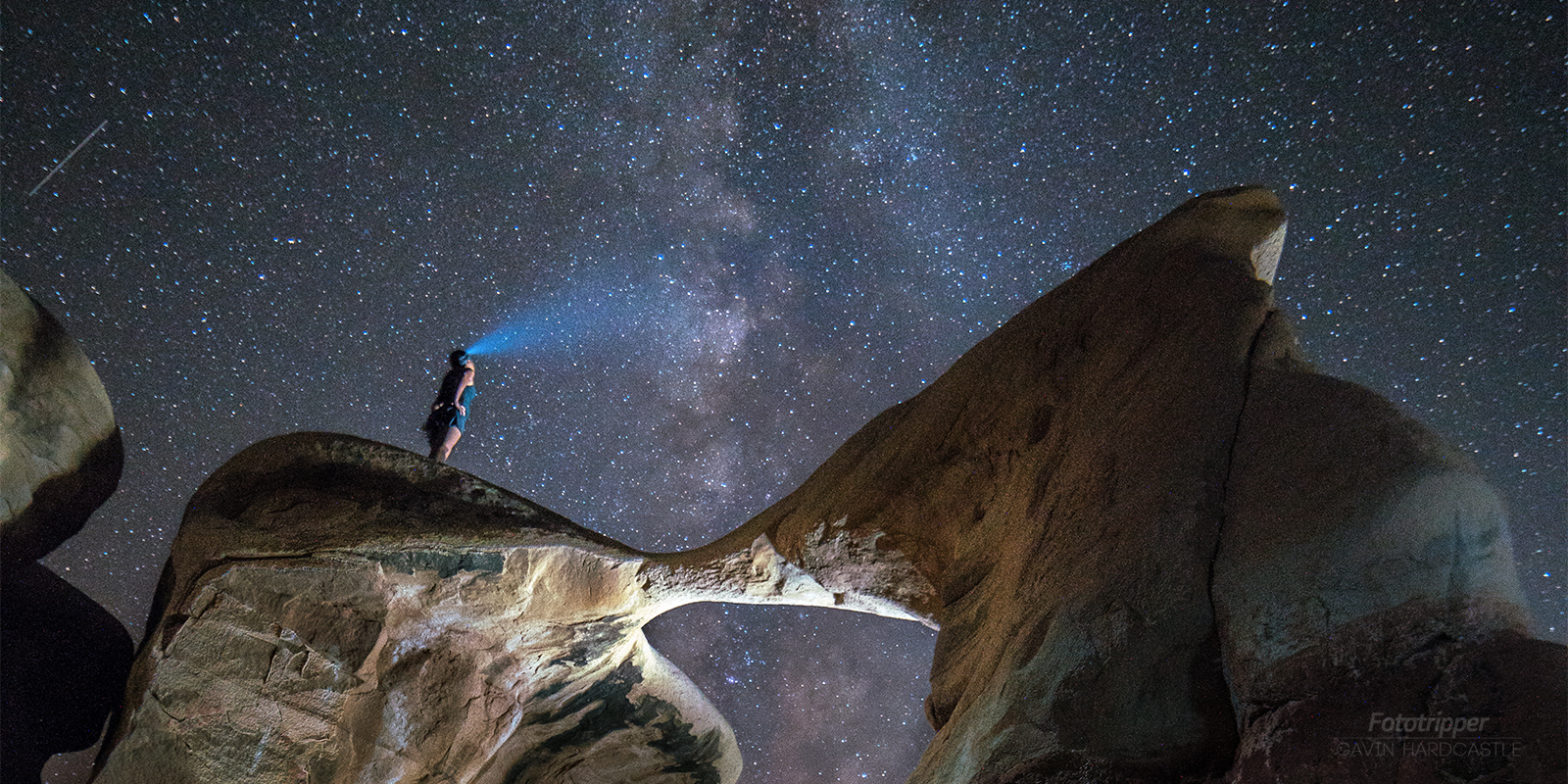 Anticipate the Magic
When shooting sunsets, there's some gambling involved when it comes to figuring out where the clouds are going to light up.
If you arrive early, shoot your '20 in 2′ shots and then study those ideas on the back of your camera. You should end up with a series of compositions that work when facing in different directions. So if the clouds ignite in the East – you've got an idea for that. If the clouds go crazy in the South – you'll know exactly what to put in front of it.
By anticipating where the magic might happen with your '20 in 2′ (or more if you like), you won't be caught off guard and you'll always be improving your eye for composition by having the creative freedom you need by shooting hand held.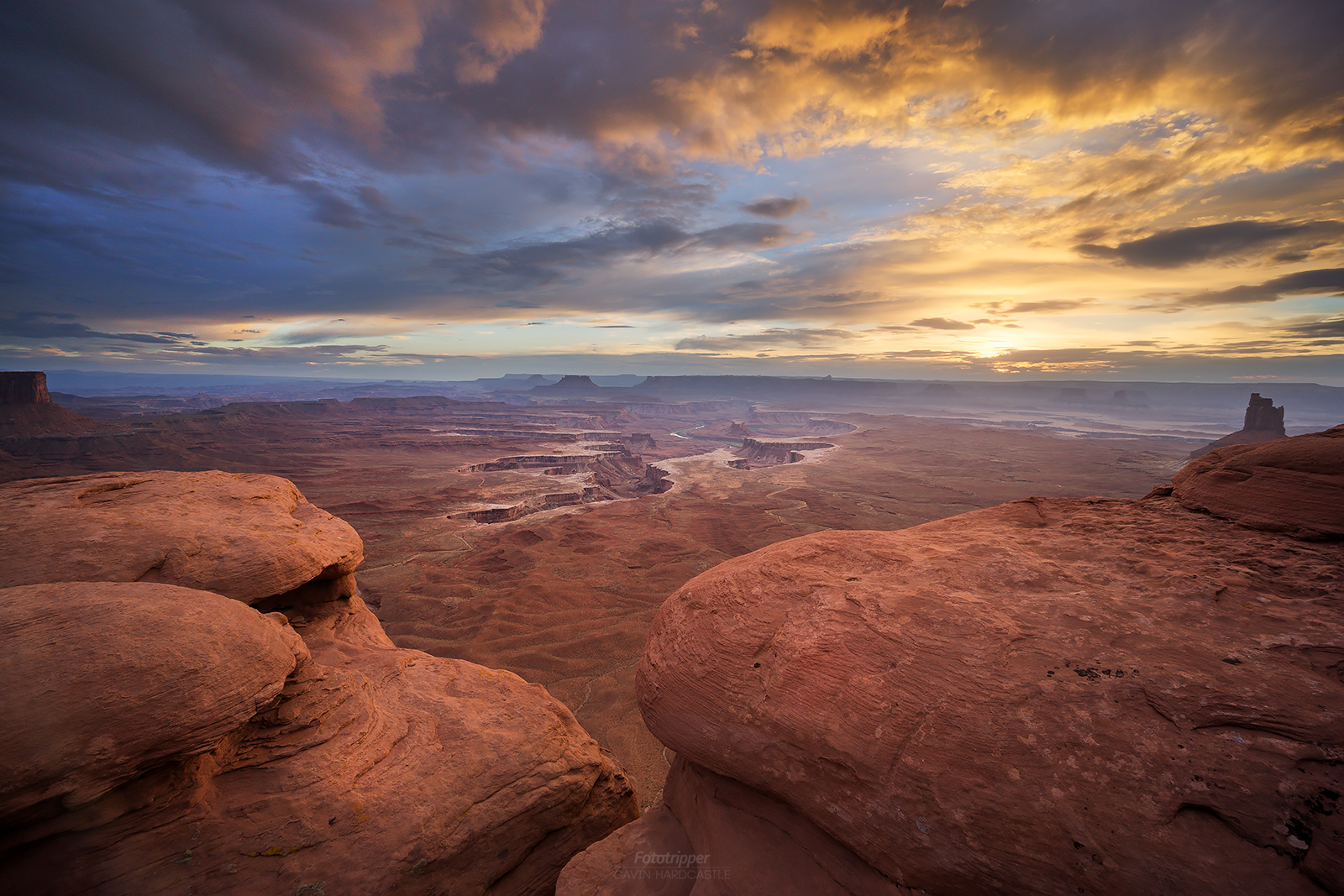 Don't be a Slave to the Tripod
You absolutely MUST use a tripod for the utmost in image quality and sharpness when it comes to detailed landscapes, but man they're annoying to carry and setup!
I've got to the stage where the tripod has become an extension of my body so I no longer think about how much I hate it and I just accept the misery it causes. That being said, I take my camera off the tripod at every opportunity.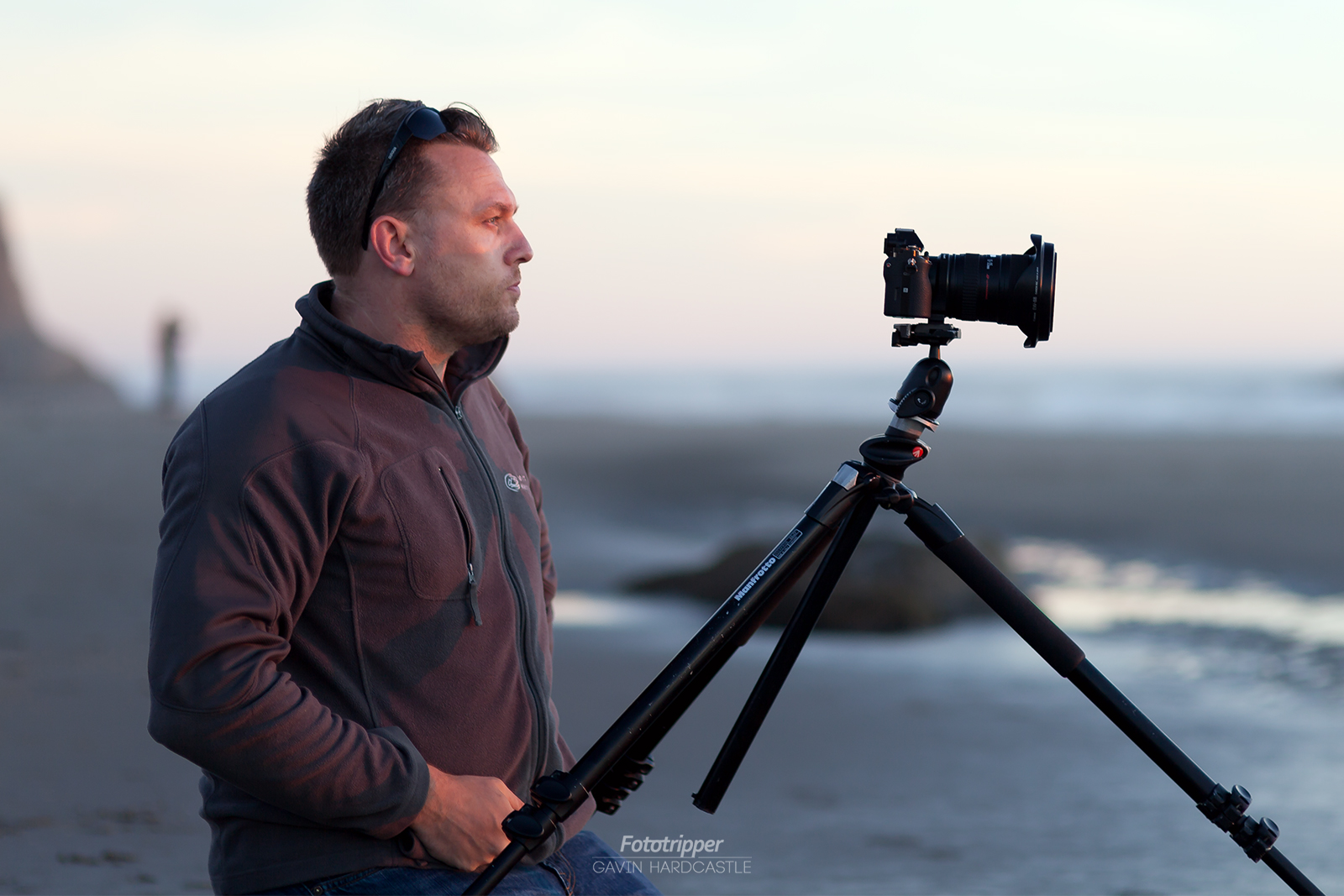 When you need to get low to the ground or flip into vertical (portrait aspect) mode, the tripod will slow you down. If you don't have the patience for that, go handheld and test out multiple positions before committing the tripod to some complicated and finickity position.
I've witnessed many a student settle for a composition that would have been infinitely better had they gotten just a few inches lower and more to the right. The reason they settled – because readjusting the tripod seemed like an ordeal and let's face it – some tripods can test the patience of a Saint.
Use the '20 in 2′ method and even if your tripod resembles an Elizabethan torture device, you'll only have to set it up once to get the best shot because you already know exactly where to be.
If you found this tip helpful please share this page or post a comment.