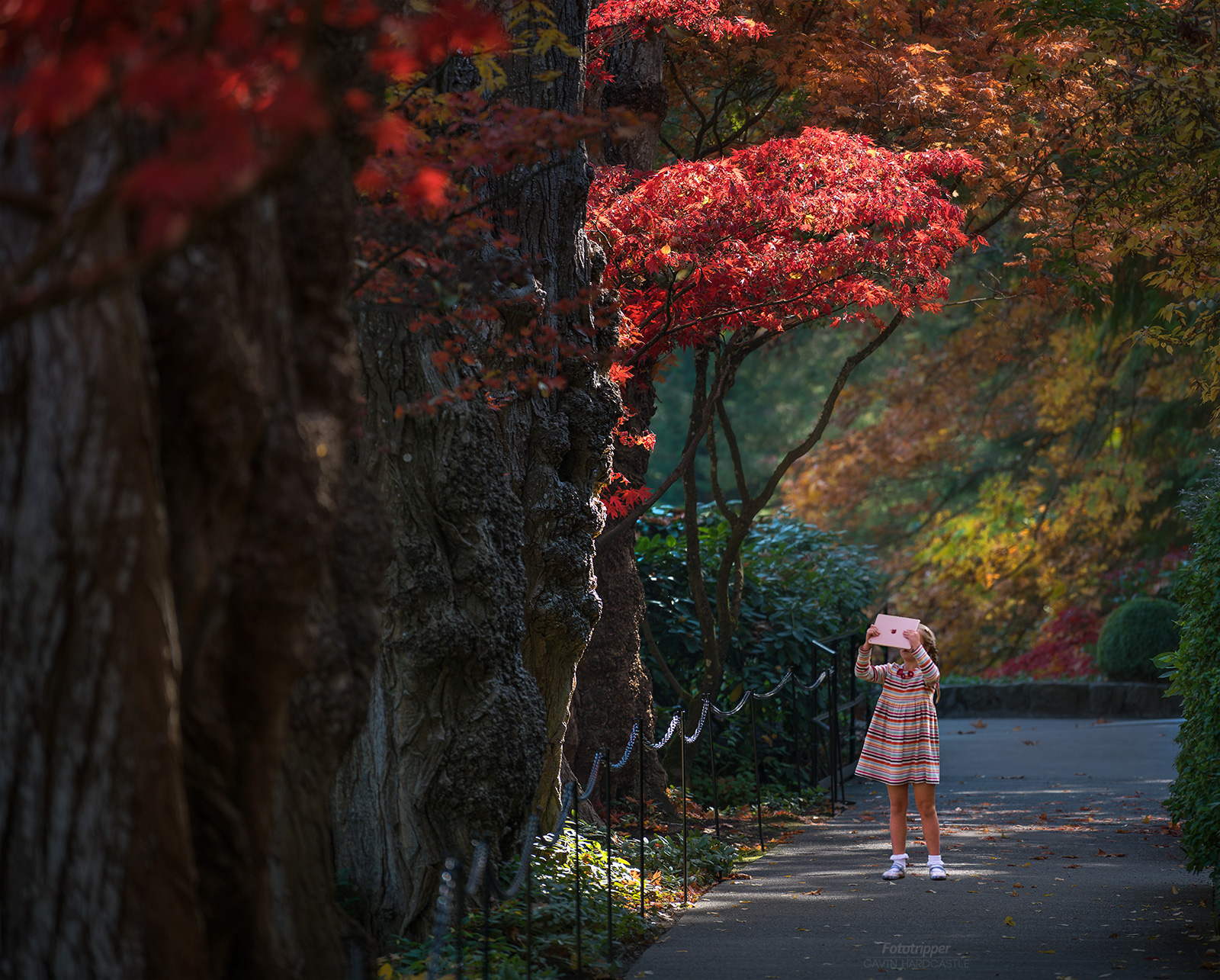 I was actually waiting patiently to capture a shot with no people.
They would come in waves and just as I thought I'd capture a simple path shot, a new wave would stroll in.
I'd pretty much given up until I noticed this young girl taking pictures with her tablet. I thought to myself "hmm that might make a good picture if she does it again". As luck would have it, she keenly snapped one more shot on her tablet just as i was hitting the shutter.
It's great so see young people take an interest in photography. If she's lucky maybe Santa will upgrade her camera for Christmas.
Thanks for looking
Gavin Hardcastle