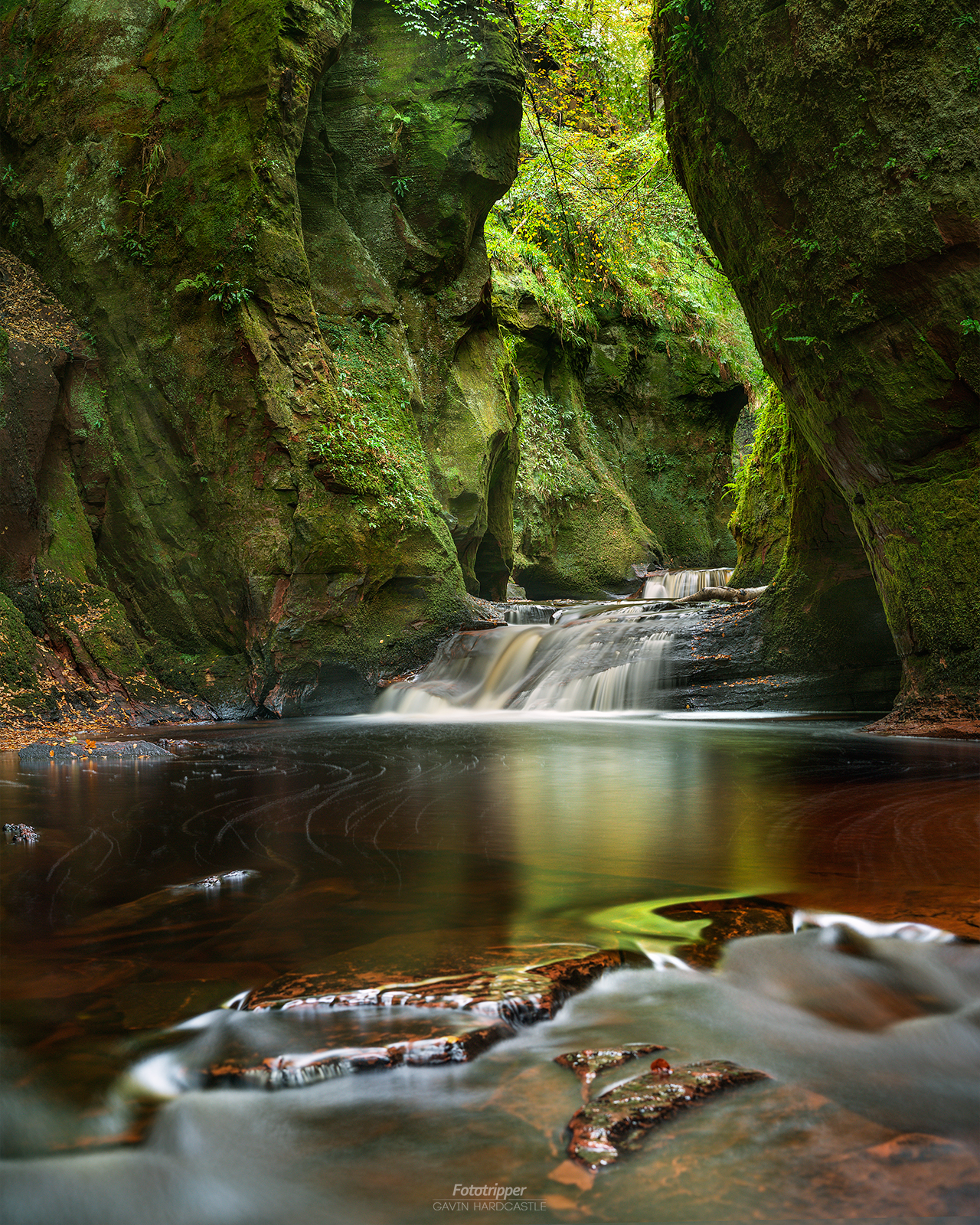 At Finnich Glen (AKA 'The Devils Pulpit') near Glasgow in Scotland, the river runs red but if you catch it at the right time of day you'll also catch some lovely green reflections.
Behind The Shot
To reach this spot you've got to be prepared to get your feet wet and accept a little but of mud. It's a good job I like standing in rivers but this day I was lucky, the flow was pretty tame and didn't threaten to sweep me away like it had during my January visit.
This was the first spot we visited during my Scotland Photography Workshop in October and the timing was perfect. Arrive too early and you'll have to deal with bright sun blasting into the canyon which makes for blotchy light on the walls. Arrive too late and it can get so dark in the canyon that you'll be forced to use higher ISO settings which results in noisy shadows.
Having just the right amount of light gave me more options for playing with different shutter speeds. My aim was to catch just enough streaky movement of the white bubbles that you see in the foreground. A shutter speed of 0.3″ gave me just the result I was hoping for and even with a circular polarizing filter I was still able to catch that lovely green reflection in the skin of the water.
Thanks for looking
Gavin Hardcastle – Fototripper