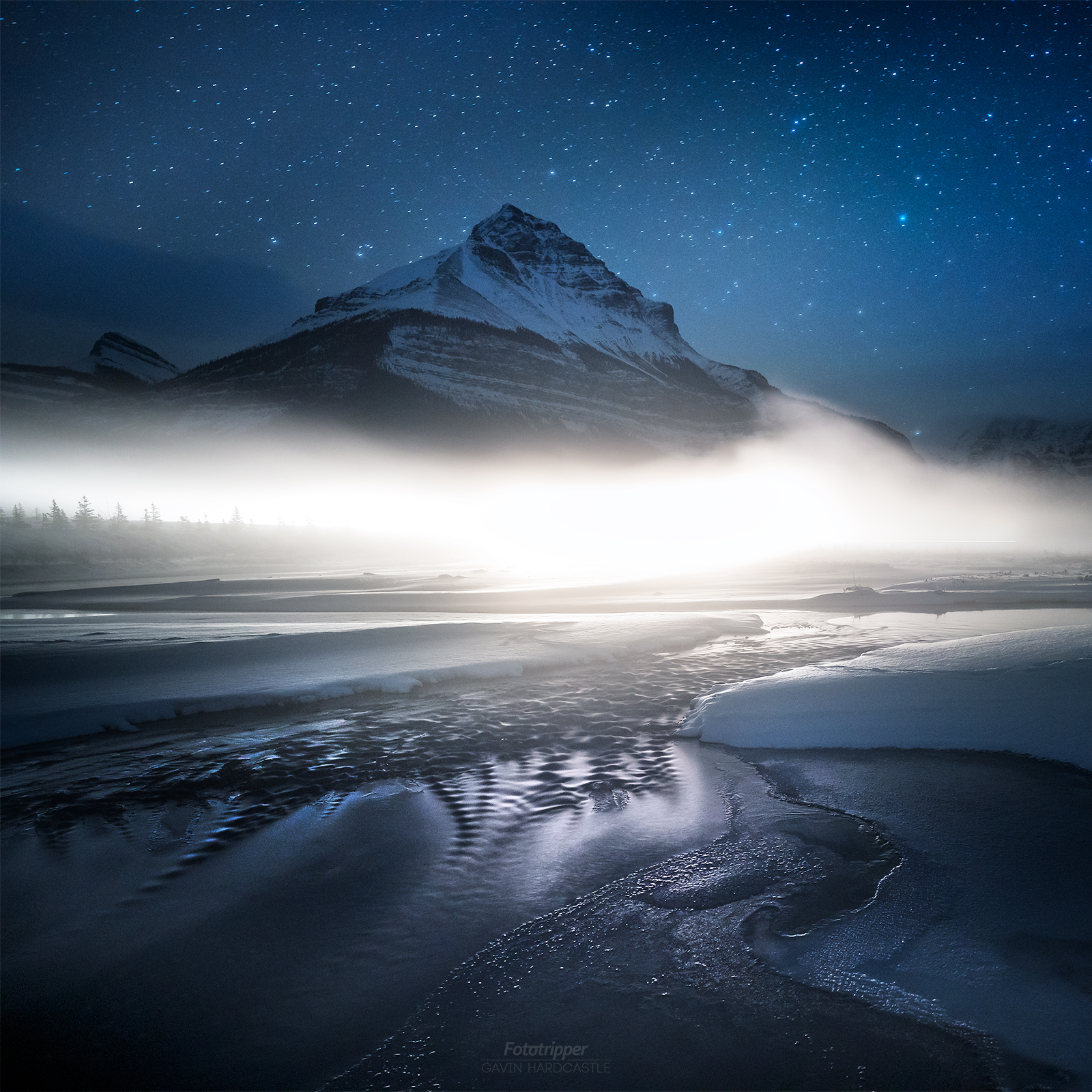 While shooting the traffic on the Icefields Parkway lighting up the freezing fog I totally forgot to don my facemask. The result was a frozen beard, numb lips and nose hairs that resembled Christmas tree baubles! Can't think of a better way to spend a Friday night 😎
Behind The Shot
I had no idea that I'd be treated to Electric mist when I decided to go shooting near Tangle Peak in Jasper National Park. I was busy hunting around for some kind of foreground reflection when I noticed that the distant car lights were blowing up the fog in a really interesting way.
I found a cool twist in the Athabasca River and set up a shot as I waited for the cars to come closer to the freezing fog bank where I stood. I didn't have to wait long and as luck would have it this motorist decided to stop and wait for a while so I captured a few exposures while the fog lit up with Xenon headlamps. The result was something straight out of a Sci-Fi movie.
There was so much light that even with an aperture of f/2.8 my foreground appeared super sharp and the detail I was able to capture blew me away. It just goes to show that if you spend enough time out there shooting, good things will find you.
Thanks for looking
Gavin Hardcastle – Fototripper.com