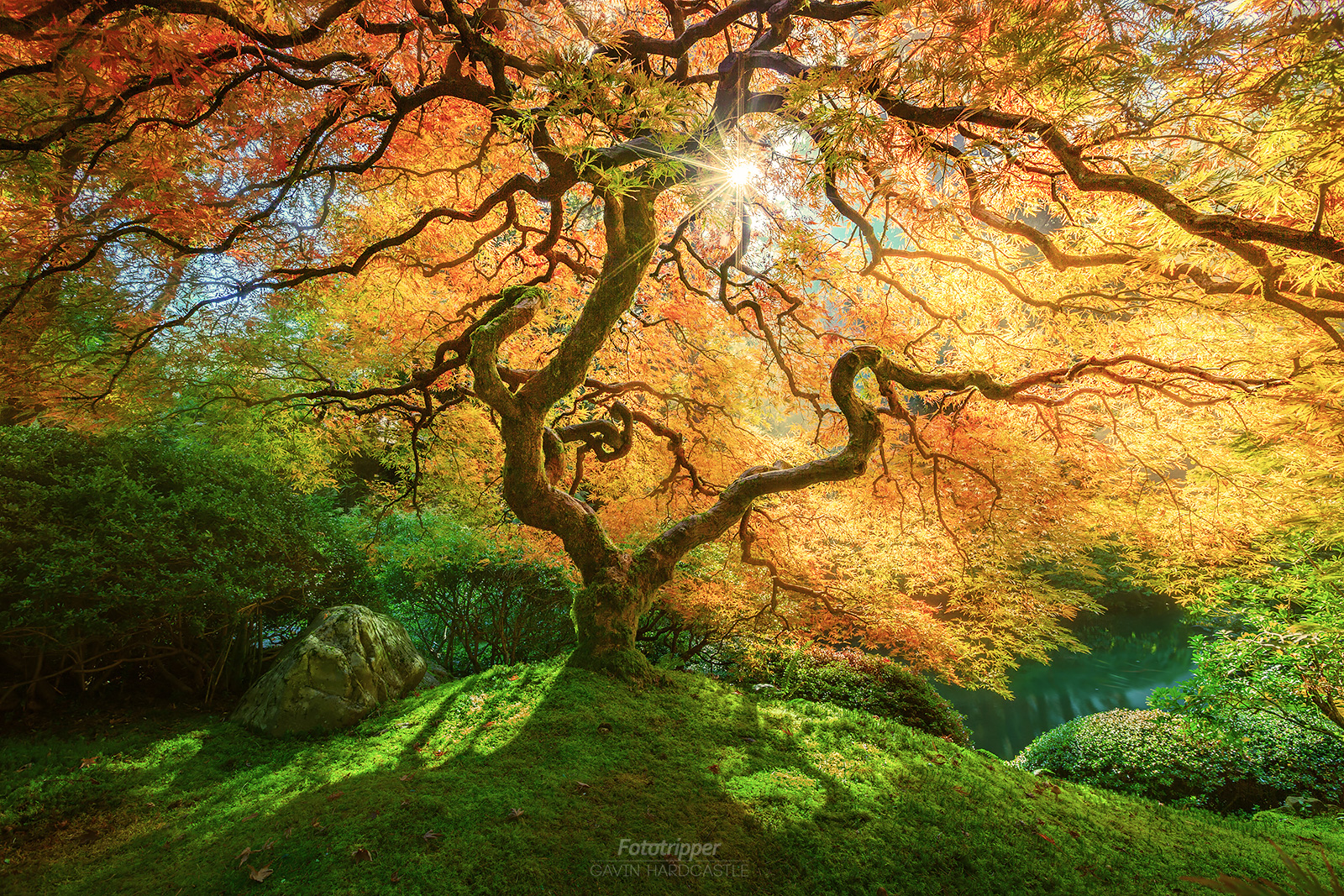 Having seen photos of this tree a magillion times, I always assumed it was a fair old size but in reality it's a dainty little delight too small to stand under comfortably. This is 'that tree' at Portland Japanese Gardens.
Photographers like to play a little game with the gardeners whereby the gardeners spend all day picking up the fallen leaves and photographers collect fallen leaves to put back under the tree. If you look carefully you can see the Koi Carp gliding through the pond in the background.
Behind The Shot
It was a bit of a scrum to get in position for this shot, such is the popularity of this modest little maple. I'd worked the scene all morning in hopes of catching some atmospheric fog behind the tree but the light just never really provided any magic. Myself and a bunch of other photogs had pretty much given up on it and shuffled off to other parts of the garden to look for hidden gems.
I just happened to be walking past the tree again much later at around noon when the sun popped out of the fog and blasted the tree with majestic back light. I was the only photographer there so this time I didn't have to jostle for position.
I focused on the foliage in the distance and set my aperture at f/22 for maximum depth of field and then bracketed three different exposures for the crazy dynamic range that comes from shooting directly into the sun. The f/22 aperture also made for a great sun star on the legendary Canon 16-35mm lens that I chose for this shot.
Thanks for looking
Gavin Hardcastle