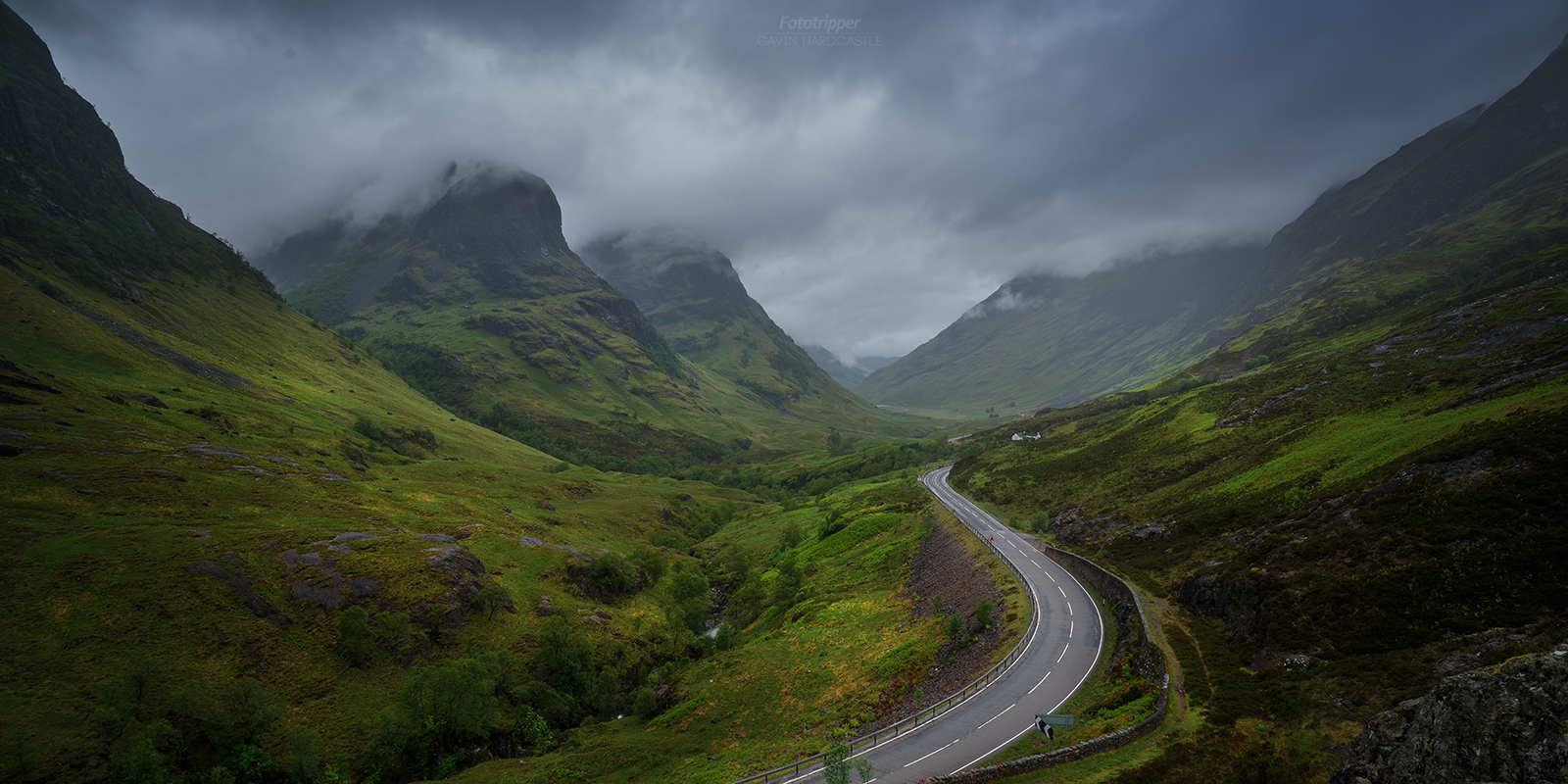 Glencoe is one of those locations that really benefits from dark and dreary weather. I've shot this location on sunny days and it just doesn't have the same drama that comes from moody grey clouds rolling over the tops of those ancient mountains.
Behind the Shot
My goal was to capture a shot of the road carving through the glen surrounded by those gorgeous green walls. Once I'd found the right spot it was just a case of waiting for the clouds to creep over the mountain tops to set the mood. it was actually raining when I hit the shutter and I composed the shot in such a way that I'd be able to crop out a wide shot that looked more like a panorama.
Glencoe is one of my favourite locations and gets featured on the yearly Scotland Photography Workshop.
Thanks for looking
Gavin Hardcastle