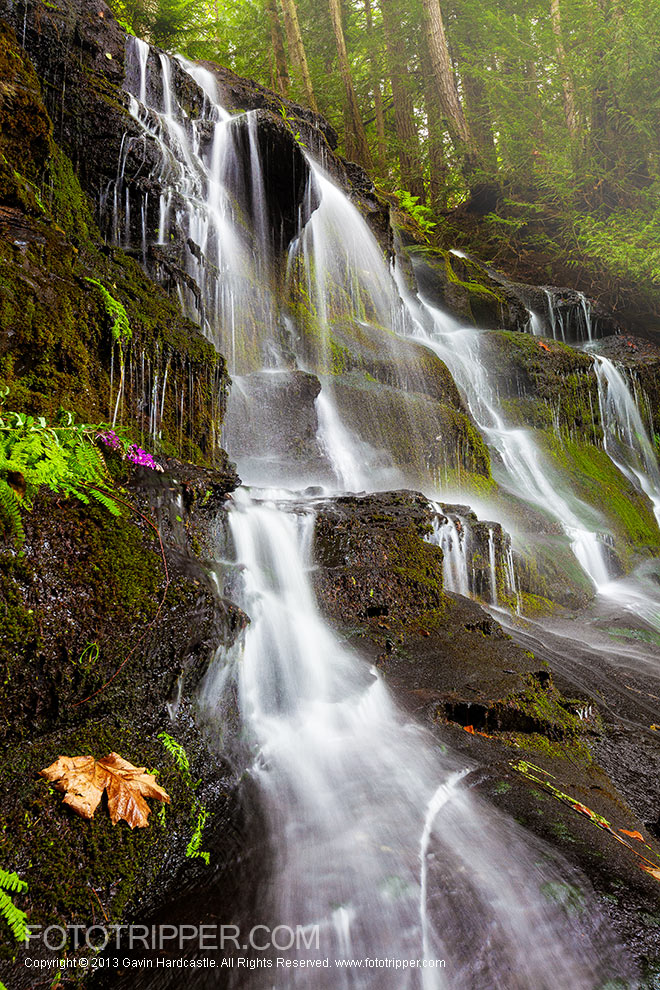 Just a few meters from the noisy Island Highway you'll find this stunning secluded waterfall that for some bizzare reason never gets mentioned in any of the tourism promotion for Vancouver Island. I guess it's because the City of Nanaimo would rather NOT draw attention to this gorgeous little slice of paradise because they've all but auctioned it off for destruction.
It just so happens that this beautiful waterfall is part of the Colliery Dam Park in South Nanaimo, a lovely recreation area for families and nature lovers. Here are my Colliery Dam Falls photo tips.
Please subscribe to the Fototripper mailing list or hit this 'Follow' button below to get Facebook updates. We'd also love it if you tweeted this page.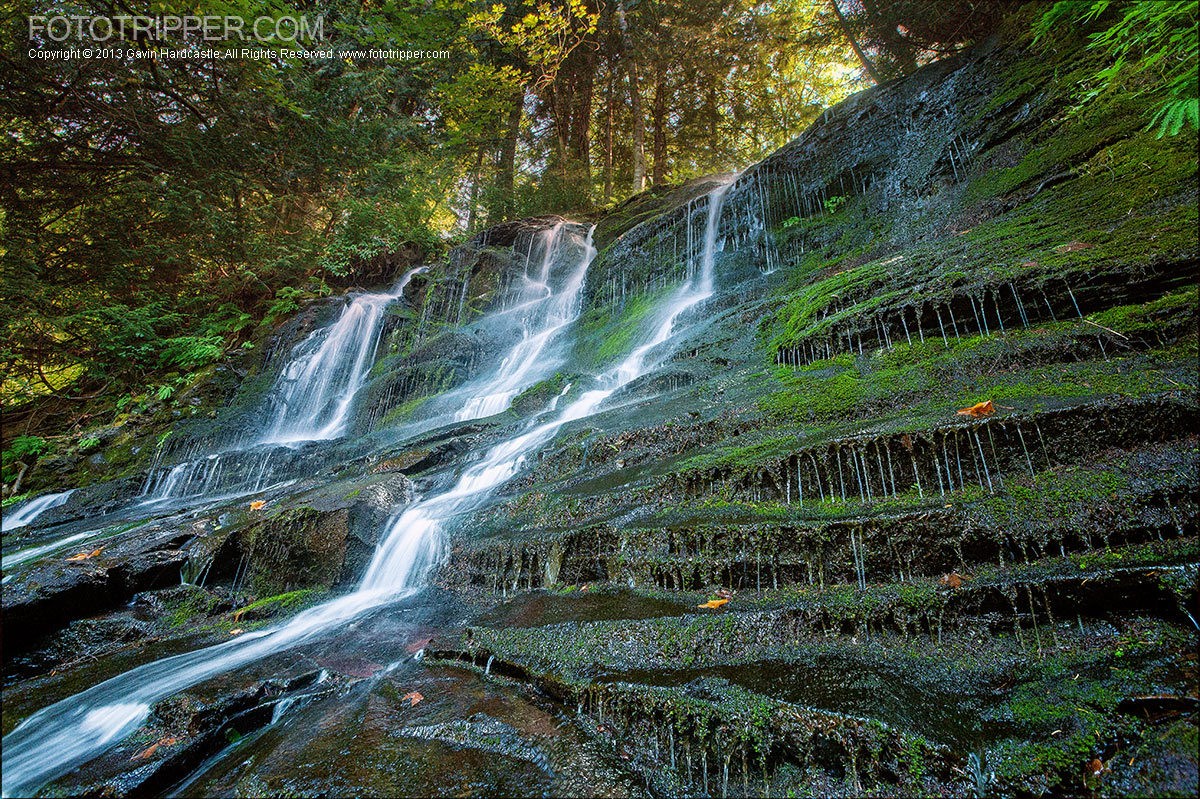 Colliery Dam Falls is actually pretty small as far as waterfalls go. In the summer it's reduced to more of a cascade than a roaring falls, either way, it offers really great photo opportunities and is probably the easiest waterfall to access on all of Vancouver Island.
Top Photo Tips
Waterfalls usually look better when in shade. If you prefer bright light directly on the falls you'll need to come at mid morning or midday depending on the season.
Bring a polarizing filter to minimize water reflections and allow for longer exposures to capture the movement of the water. A polarizer will also give you more saturated colours.
Obviously a tripod is essential for long exposures.
Bring a rain cover if your camera is not weather sealed as there may be spray.
Bring a friend or let people know where you are going. Climbing slippery rocks can be dangerous.
Come in summer for a soft cascade of water.
Come in Autumn as the falls are flanked by maple and alder trees which offer nice reds and yellows.
Come in the depths of winter for a semi frozen falls with stunning icicles and frost.
Bring a lens cleaning kit, this is a waterfall, your lens will get some wet spots at the least.
Get close up to the falls and concentrate on a point of interest. An aperture of f/11 to f/8 will give you a lots of depth of field and maximize sharpness.
Focus on static plants or rocks, you cannot focus properly on a stream of water.
Getting There
Driving – From the main Island Highway 19 towards South Nanaimo take a turn on to Fifth street and then turn right on to Wakesiah Ave followed by another right on Nanaimo Lakes Road. Colliery Dam Park is on your left about 500m up the road. It is well sign posted.
The Trail – From the car park, take the trial to the right which is parallel to Nanaimo Lakes Road. Within a few meters you'll be greeted by the old man tree on your left close to the waters edge. Here he is.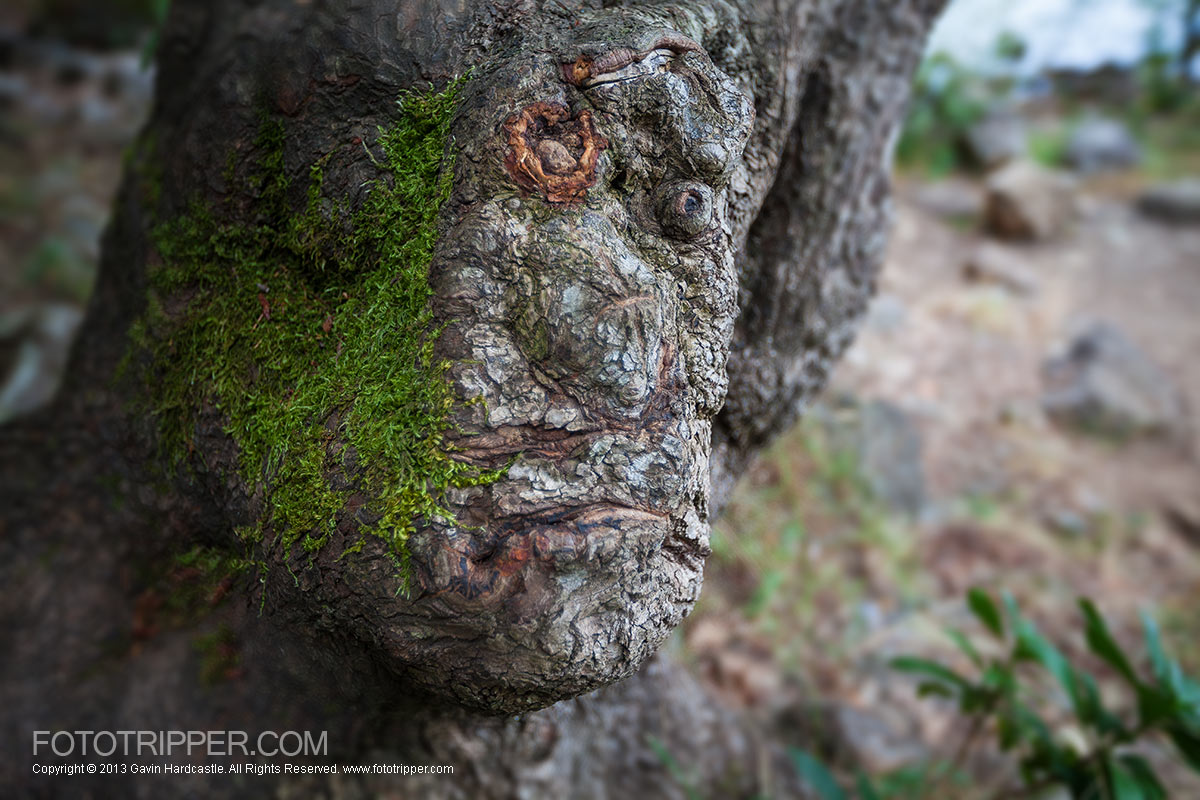 Continue along the trail until you cross a wooden foot bridge. Turn right after the bridge and follow the trail down near the river bed until you reach the tunnel under the highway. Go under the tunnel and at the other side of the tunnel you can either walk along the river bed or take a small trail to the left. Stay on this trail for a few meters and you'll reach the falls.
Please like and share this article if you found it helpful
If you'd like to know more about Colliery Dam and the preservation society check out their site Save Colliery Dam.