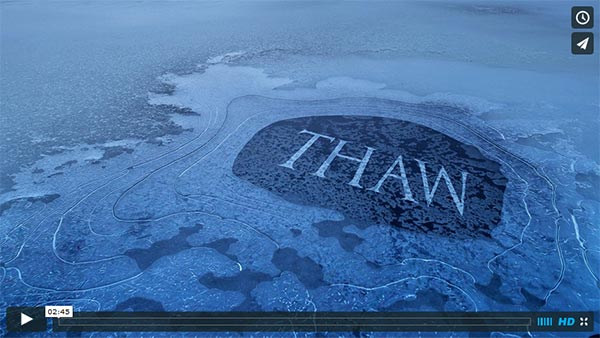 My goal with this film was to capture the beauty of the melting ice and changeable weather conditions in the Canadian Rockies during the winter thaw of March. It took me two weeks to shoot all the timelapse footage which was shot with nothing more than two tripods and the Sony A7R and Sony A6000 cameras with a small selection of lenses.
This film features Banff, Yoho and Jasper National Parks with popular locations like Mt Rundle, Vermillion Lakes, Two Jack Lake, Emerald Lake, The Three Sisters in Canmore and of course the stunning Drumheller Hoodoos.
I guess most people will discount Drumheller is not actually being part of the Canadian Rockies, but I felt that it should be included because it's only two hours from Canmore and so fascinating. The sound of the coyotes howling as the sun went down over the hoodoos was a magical experience, especially with no other souls in sight.
Notable Moments
I had a few scary moments while hiking across frozen lakes that were mid collapse and I'll never forget bumping into a massive bull elk at Two Jack Lake in Banff National Park on my last night. While most people spend their Saturday evenings enjoying warmth and good company, I was standing alone on a frozen lake with nothing but the milky way to light the path wondering "what the hell am I doing?".
Well, when I watch this film it was all worthwhile. I hope you enjoy it too and please feel free to leave a comment or ask any questions. If you could share the film with your friends that would be AWESOME!
The Vimeo version is only HD but if you prefer to view the full 4K version here it is from Youtube.
Enjoy!
Gavin