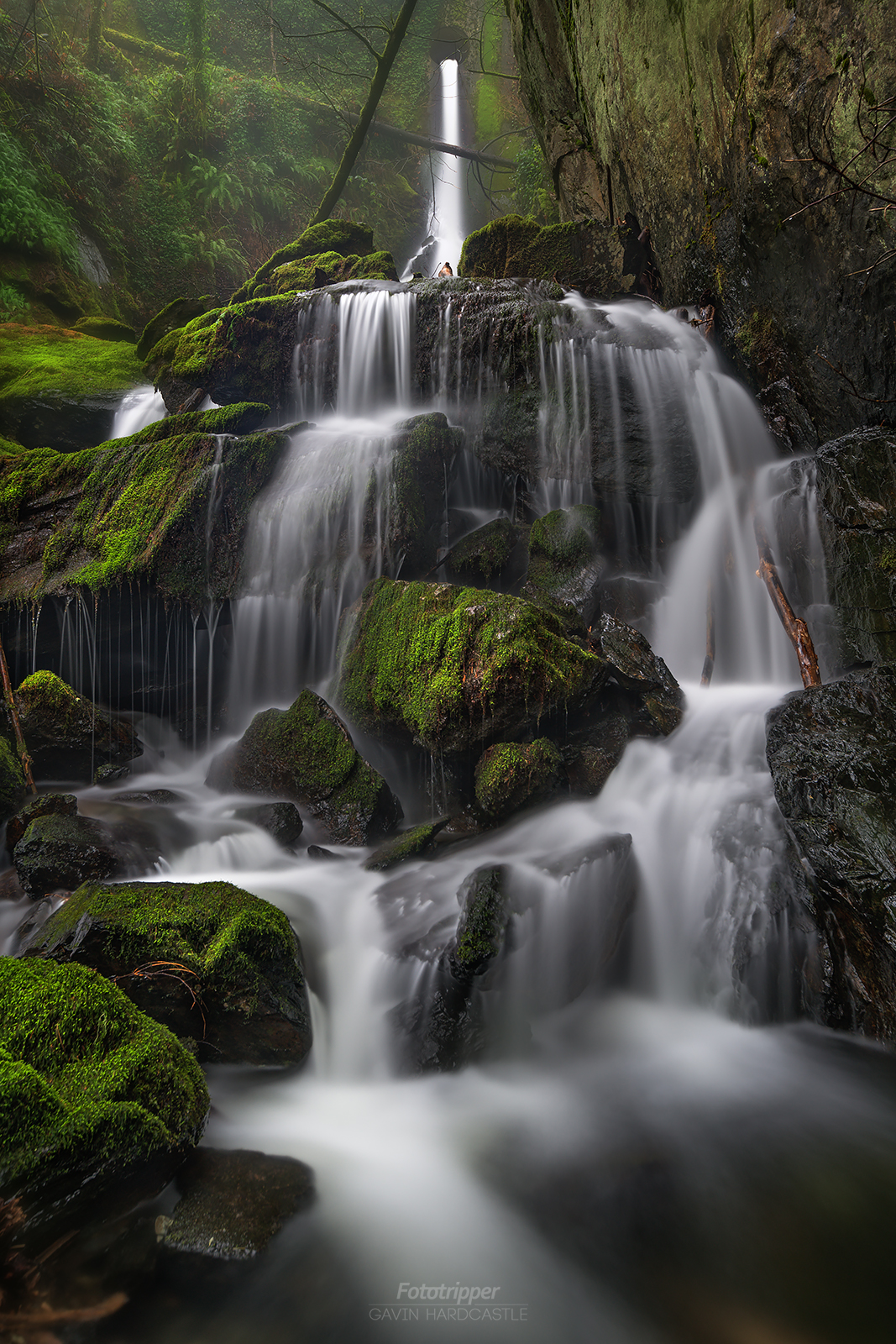 We often have absolutely no idea that beneath our feet lies extraordinary beauty.
I've driven over this river on Vancouver Islands notorious Malahat countless times without even knowing it existed. This day I decided to explore what looked like an interesting little river on the other side of the highway. After parking up I could hear the loud sound of running water, so I decided to peer over the edge of a nearby bridge and got a tantalizing view of these falls from above.
Behind the Shot
That glimpse got my heart racing and I figured if I could bush wack to the bottom of the waterfall there might be a chance of a gorgeous shot. So off I set down steep, treacherous cliffs to find my pot of gold.
Once I reached the bottom I knew right away that I had a great shot. The only challenge from that point was keeping the lens dry because the rain had started coming down with a vengeance. Using my 'swipe and shoot' technique I was able to keep the lens dry long enough to capture this moment and I was a happy bunny.
Thanks for looking
Gavin Hardcastle