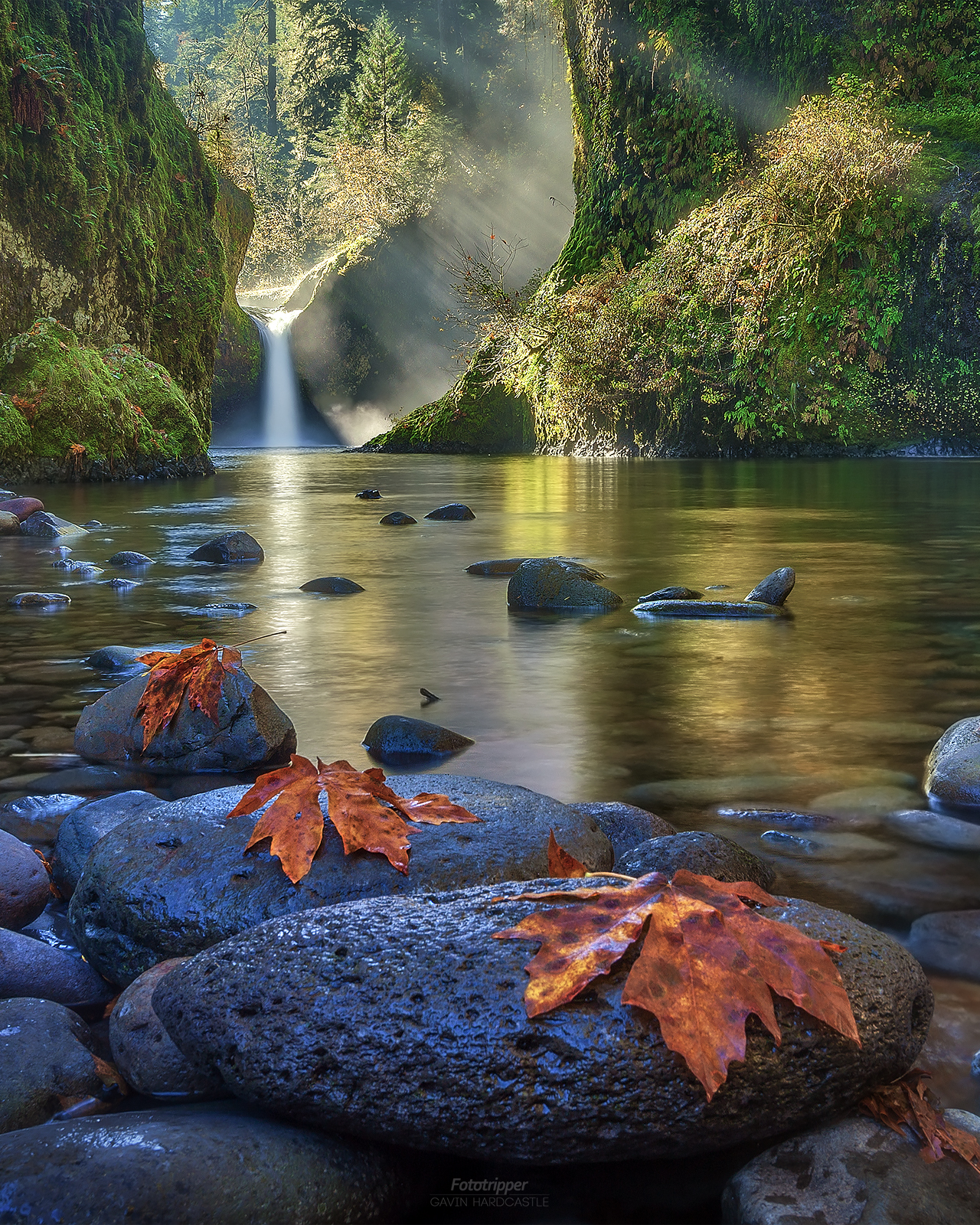 I was lucky to capture this shot before a large fir tree fell directly into the middle of the scene that has since been there for the last couple of years. It's still a gorgeous shooting location but far more challenging to compose a shot as simple as this.
Behind the Shot
If you time it just right, you can capture these gorgeous light rays blasting directly over the falls into the punchbowl. I arrived early and waited for the rays and like clockwork they did not disappoint.
While I was waiting I spent a lot of time checking out the porous rocks on the shore of the river and composed my shot with the right focal length to balance things out to my liking.
By stopping down my aperture to f/22 I was able to drag the shutter and capture more depth of field. Dragging the shutter forced a longer exposure which made the water smoother and those reflections more pleasing. Using a circular polarizer really helped saturate the colours and help to achieve a longer shutter speed.
As soon as the light rays appeared I was ready to capture the shot. I manually bracketed five exposures to capture the maximum dynamic range and then blended those exposures in Photoshop to create the image you see now.
I was on a massive high for the rest of the day knowing that this shot was in the bag. There's nothing quite like it when your planning and hard work pays off.
Thanks for looking
Gavin Hardcastle