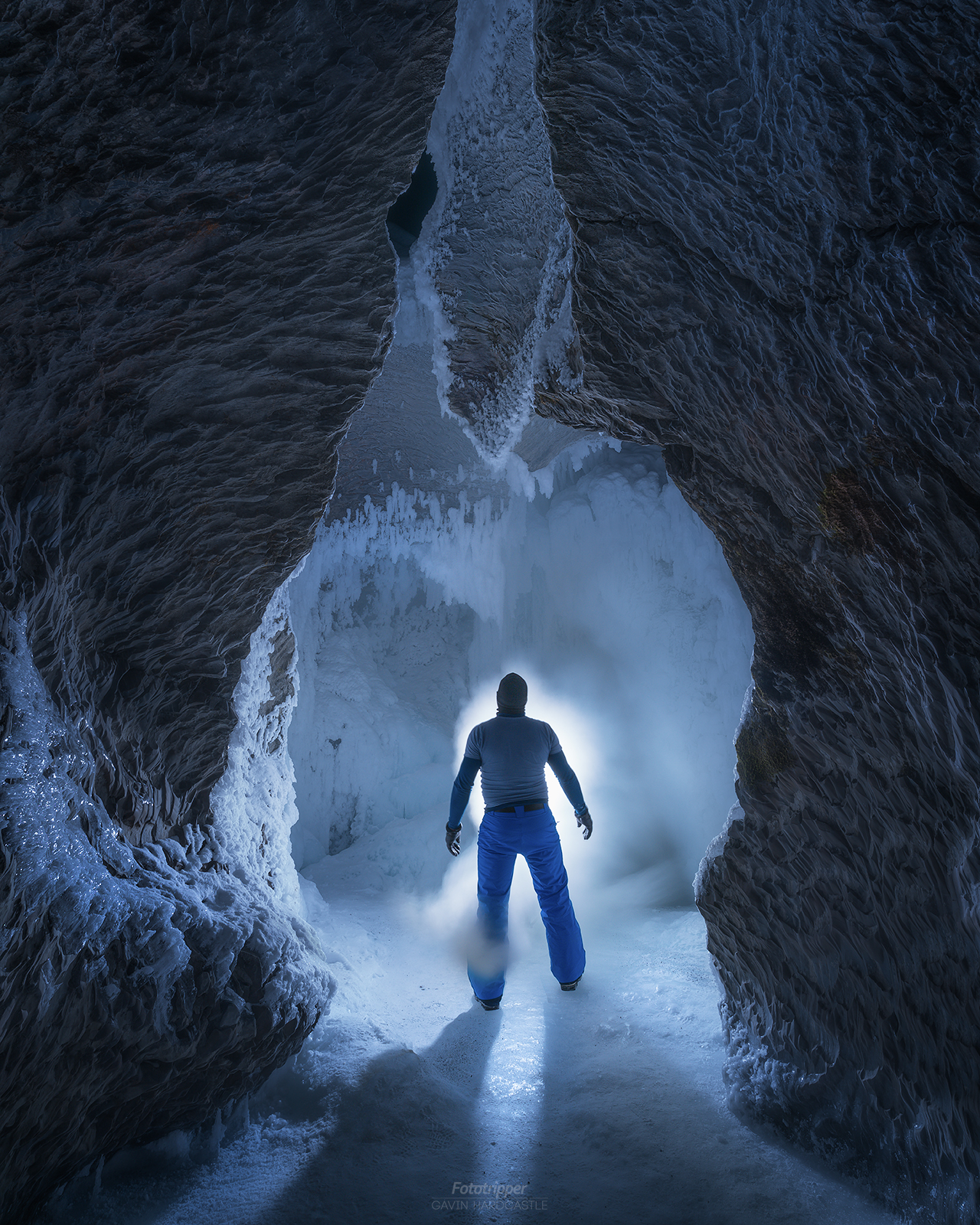 They don't make horror movies like they used to.
As a boy, I grew up watching movies like The Thing, Alien, Poltergeist, The Fog and American Werewolf in London. They were all made long before CGI became the norm and they all featured stunning cinematography. I reckon that's where my love of photography began. The creative vision shared by the Storyboard creator, director and cinematographer is a thing of magic.
This selfie is my homage to those pure artists.
Behind the Shot
I'd scoped out this waterfall at Natural Bridge in Yoho National Park and knew that after a couple of weeks of freezing temperatures the walls would begin to acquire an otherworldly buildup of ice. I had this cinematic concept in my mind but I knew I'd need to visit during the dead of night and use a very powerful light source in order to light up the entire cave and create these shadows.
Using a 1160 lumen light called the 'Ice Light' placed on a small tripod in front of me, I stood still for 30″ while I set the camera on a self timer. It took a few shots to get the look just right but the blue light from the 'Ice Light' did a brilliant job of lighting the scene while it was -25 °C
I couldn't feel my fingers by the time I'd nailed the shot but as soon as I saw that shot back on the viewfinder I knew it was worth braving the cold.
Thanks for looking
Gavin Hardcastle