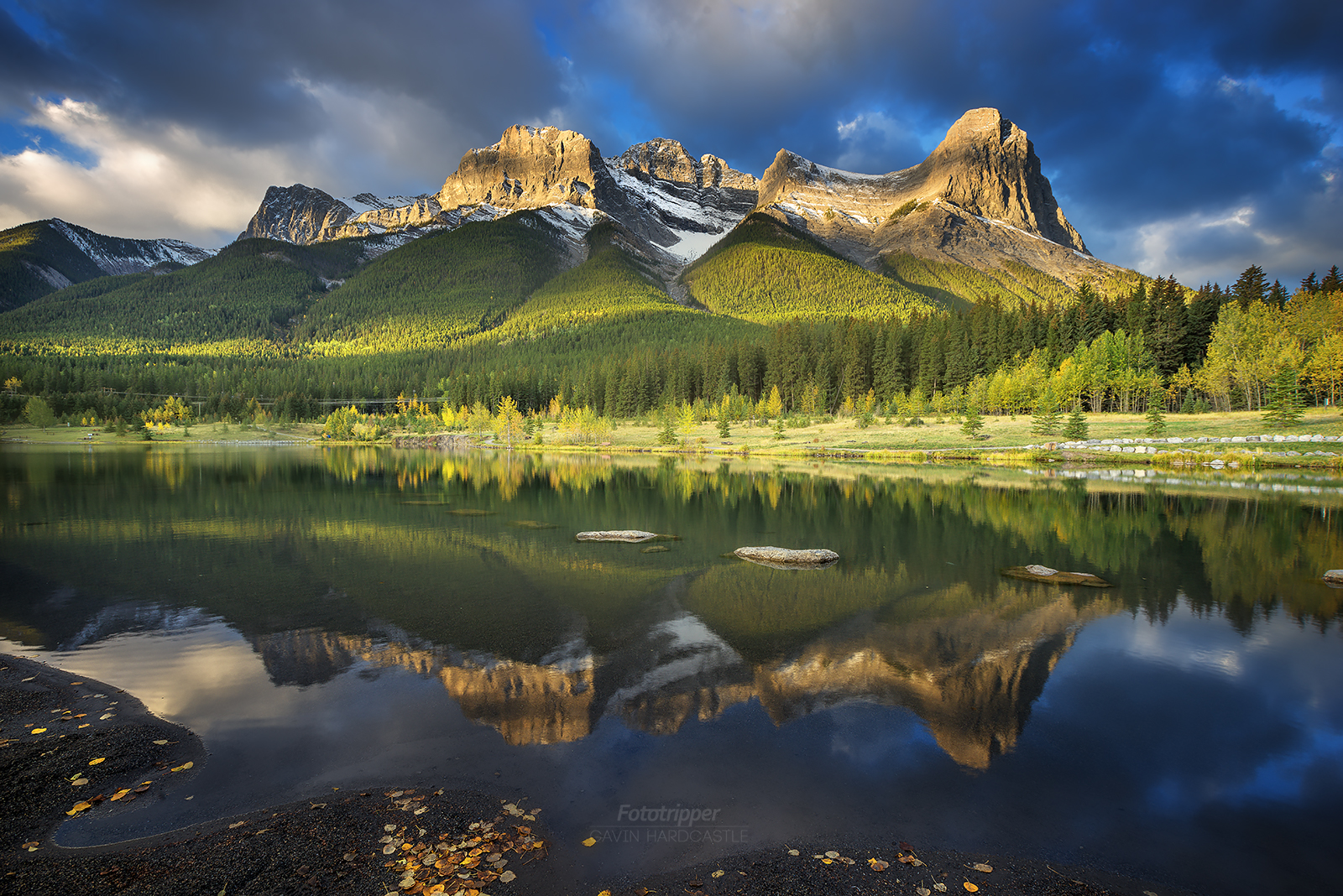 During September in Canmore, the aspen trees were turning bright yellow and all of the lakes and rivers were fully thawed to provide me with pristine mirror reflections.
There's a certain quality of light that you get high up in the Rockies that I've never seen anywhere else. This shot showcases that special kind of light with 'stripes' of warm glowing sun light against dark clouds. In the Rockies, people often say "if you don't like the weather, wait an hour".
Behind The Shot
While September is most definitely the most colourful time of year in the Canadian Rockies, it's also rutting season for the Elk in the area. I'd already made the mistake of getting too close to massive Elk stags during their most dangerous time and managed to get away with just a telling off by one of the Park Rangers.
This morning there was a herd of Elk getting closer and closer to my spot so I had to keep casually strolling away to put some distance between us. It was a game of brinksmanship that I didn't want to lose so I grabbed my shot and got out of there before those big stags decided to use me as practice.
Elk can be deceptive as they appear to be so very docile during the rest of the year. When you see them go at it during rutting season you realize just how dangerous they can be.
Thanks for Looking
Gavin Hardcastle