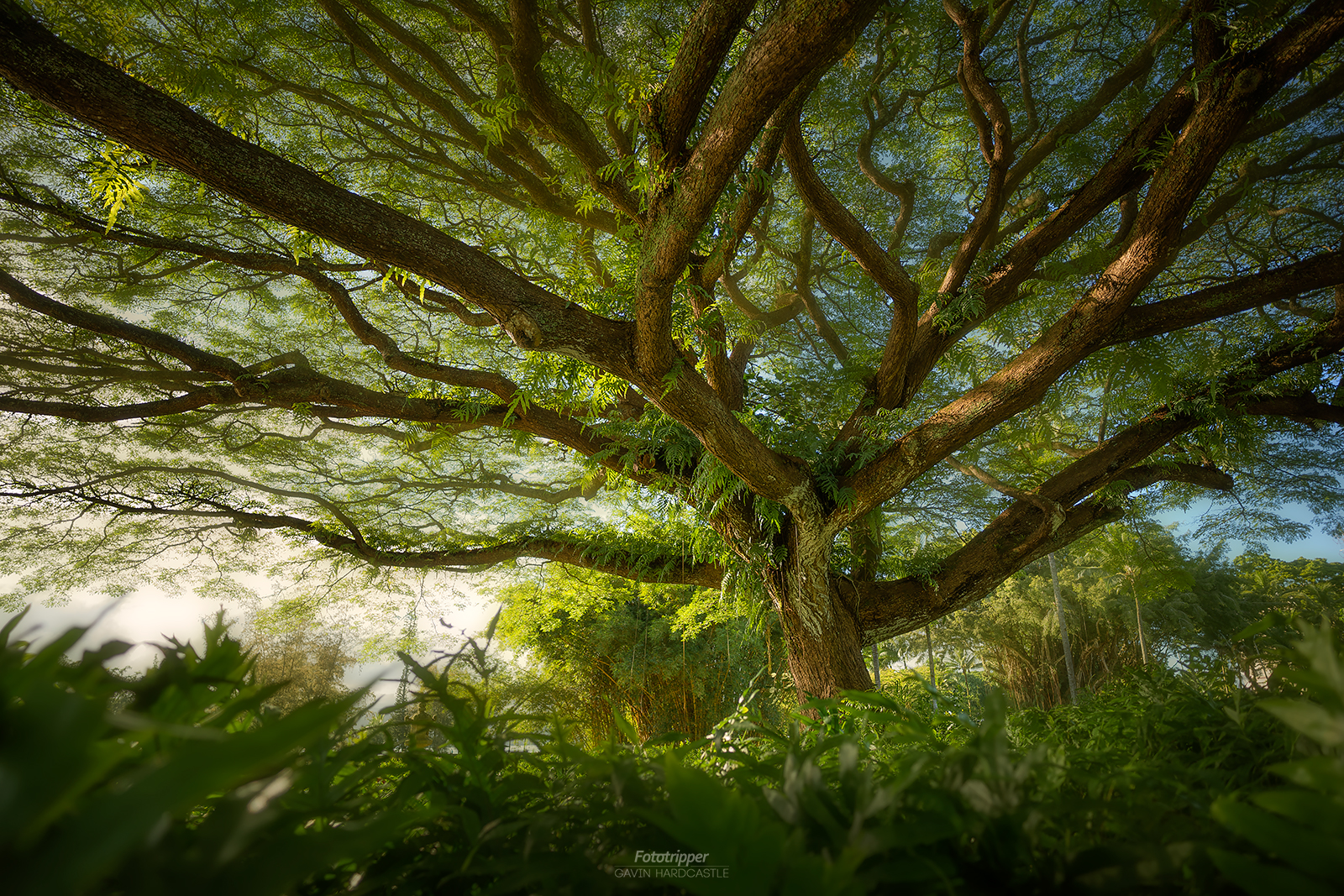 I'm not sure what it is about trees that draws people to them but while walking in this park in Hilo, Hawaii I could not resist this magnificent tree and its huge span.
Behind the Shot
This is one of those rare, effortless shots that took zero effort. I'd driven past this stunning tree near my hotel while visiting the Big Island and I was just waiting for the right kind of side light to ignite those far reaching branches.
I didn't even bother with the tripod as I was rushing off for a flight home and figured I just didn't have the time. After walking around the entire tree and its surrounding area I found this pleasing angle and got down really low to hide the concrete and steel guard rail behind the leaves in the foreground. By using an aperture of f/2.8 I was able to nicely blur the leaves in the foreground with some tasty bokeh and benefit from a super fast shutter speed for maximum sharpness.
With photography it's often what you exclude that makes the shot.
 Thanks for looking
Gavin Hardcastle