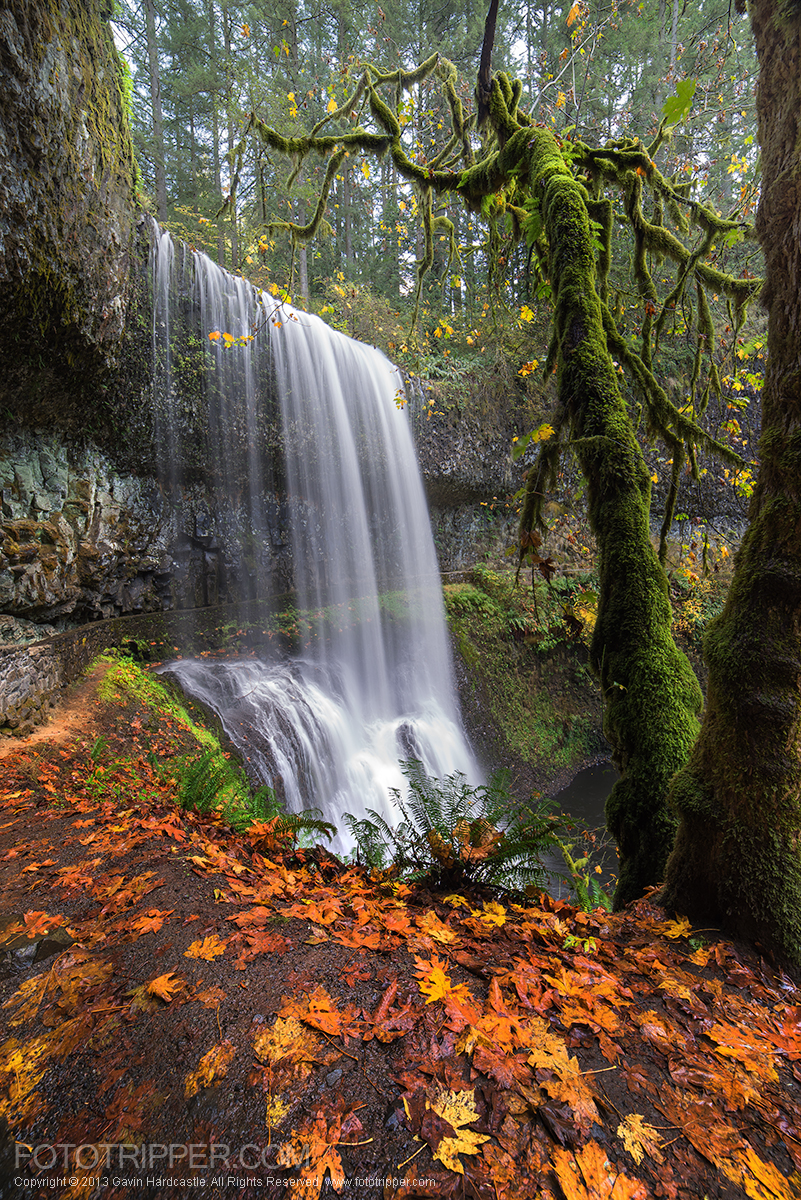 Autumn is probably my favourite time of year. Oregon has some stunning fall colours and Silver Falls State Park really delivers the goods.
I mean, what more do you want? Cascading waterfalls, trees with character and endless colour. Oregon has it all.
When I stumbled upon this scene, I knew I had an easy shot. I had to strap on the super wide 14mm to fit everything in the frame but once I nailed the focus the rest was easy. I just love those rainy days that soak the leaves on the ground and light the scene with a soft light that's easy to balance out.
Thanks for looking
Gavin Hardcastle