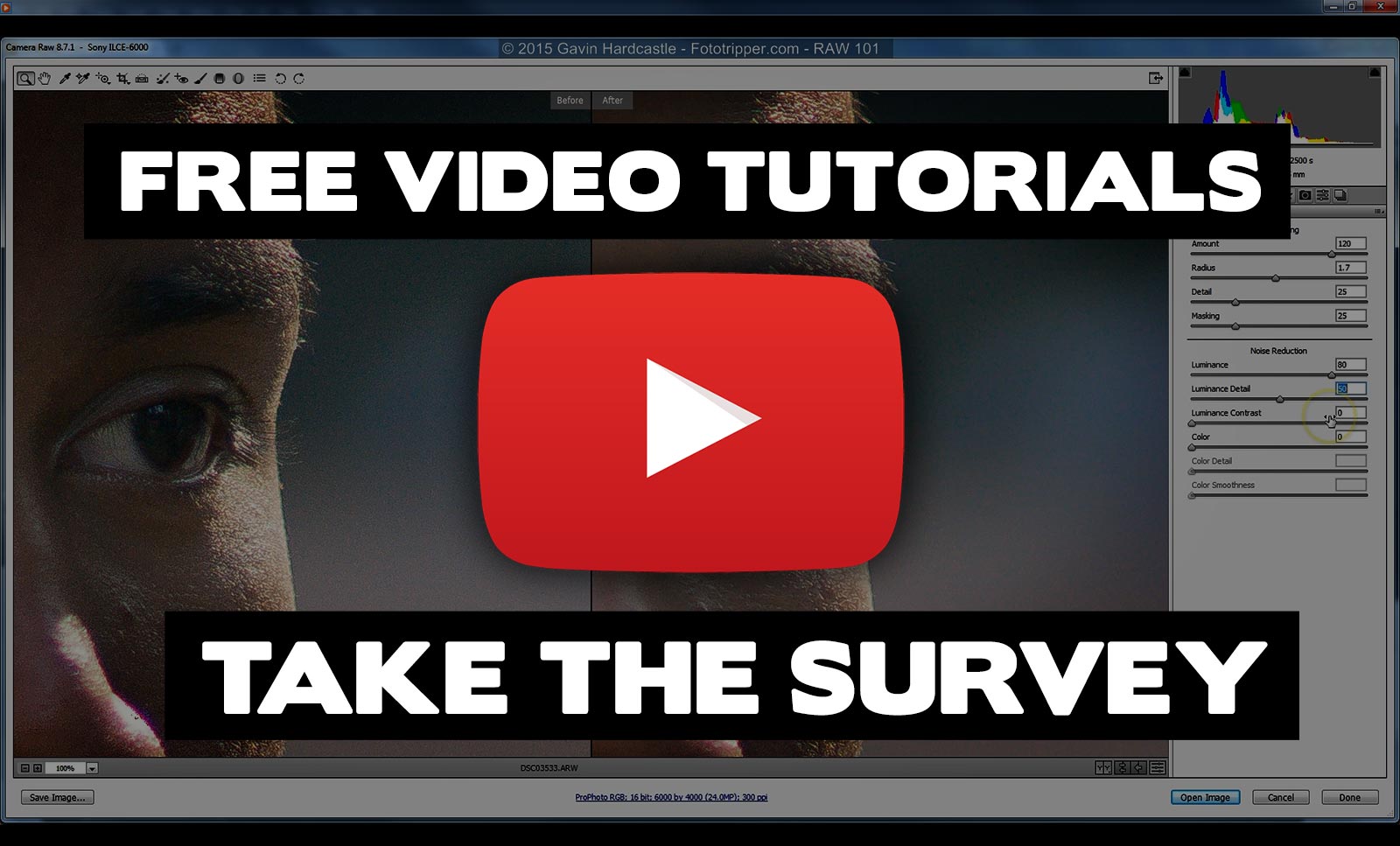 I'd like to know what content, products and services you'd like to see offered at Fototripper. In return for completing this short survey I'd like to show my gratitude by allowing you to download 3 free Photoshop/Lightroom video tutorials from my series 'How to Process Photos Like a Pro'. These 3 HD video tutorials cover the topics of sharpening, noise reduction and chromatic aberration.
Download Instantly
As soon as you've completed and submitted this short survey you'll be presented with a link to download the 1.1 Gigabyte zip file containing your free photoshop video tutorials.
Fototripper Survey
Mac and PC Compatible
These free Photoshop video tutorials come to you in the form of .MP4 files and work on both Mac and PC operating systems. Once you've downloaded the 1.1 Gb ZIP files simply extract the three MP4 files and double click on a video file to view.