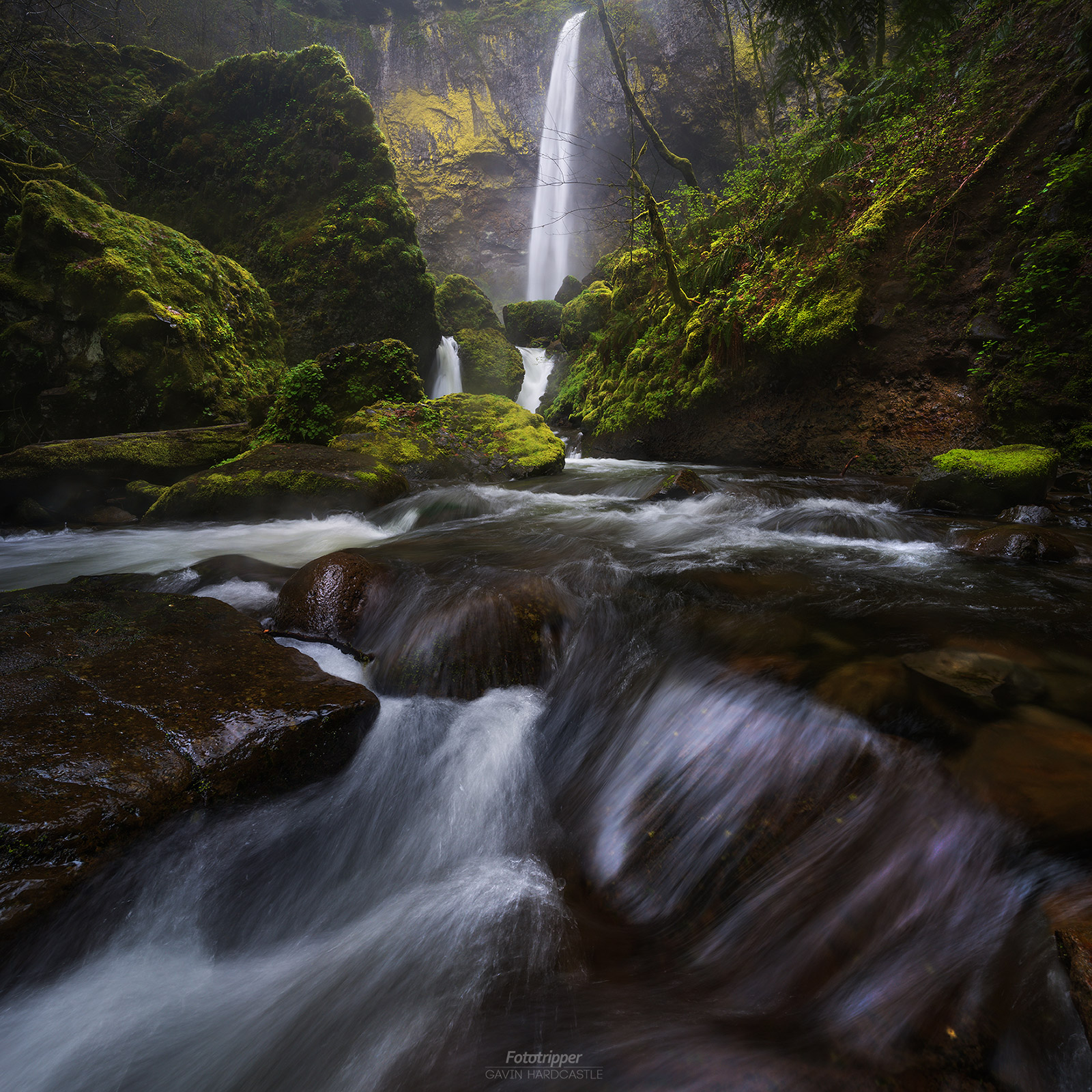 I've seen and photographed countless waterfalls but the one that always keeps me coming back for more is Elowah Falls in the Columbia River Gorge. The dramatic drop, basalt cliffs and mossy boulders are like a stage set just for photographers.
Behind the Shot
We arrived at Elowah during a major downpour. The rain had been so torrential that parts of the trail were completely washed away. We had to bushwack and create a new trail that was far from safe but served to get us to our destination.
I'd never seen such water volume at Elowah, which made for entirely new compositions that two days later no longer existed. With long exposures it's possible to reveal shapes made by the water that aren't visible to the naked eye. After a few test shots I was totally drawn to this fascinating movement in the water that I knew was entirely transient.
If you've never been to Elowah Falls before I highly recommend it for extensive study under any conditions. Maybe one day I'll see you there 🙂
Thanks for looking
Gavin Hardcastle