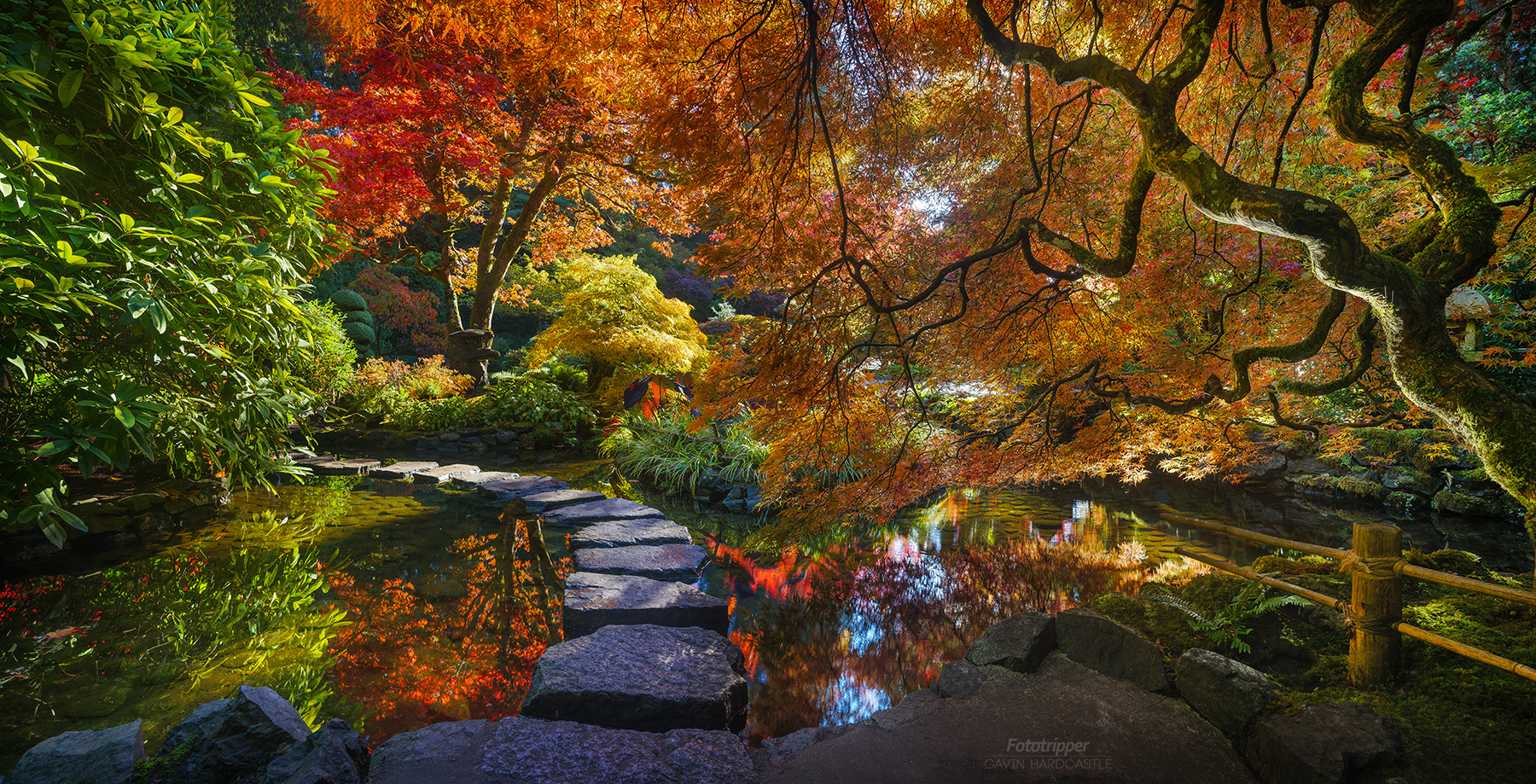 Without doubt, my favourite kind of light is what I call 'bounce light'.
You can see it working it's magic on the limbs of that maple tree. The light comes in and bounces off the water to light the tree from underneath. I can watch that light for hours as it ripples like molten gold. If only it lasted longer. Within 15 minutes the light had changed and the moment lived on only in my memory card. Until now.
I had two amazing visits to The Butchart Gardens this Autumn that gave me lots of great images to share with you.
I hope you enjoy them as much as I enjoyed creating them.
Thanks for looking
Gavin Hardcastle