Last week Brent Henderson and I resolved to summit Smutwood Peak in Kananaskis, Alberta. The reason for this ridiculous adventure was purely to capture the best possible angle of Mt Birdwood which is truly epic when viewed from Smutwood. I thought I'd vlog the entire caper and slide in a few free landscape photography tips just for you 😉
Grizzly Country
I had some serious misgivings about hiking for 40k in grizzly bear country. Two weeks prior to this I'd hiked up to Chester Lake only to turn tail and head back down the hill due to the king of all grizzlies turfing up the meadow.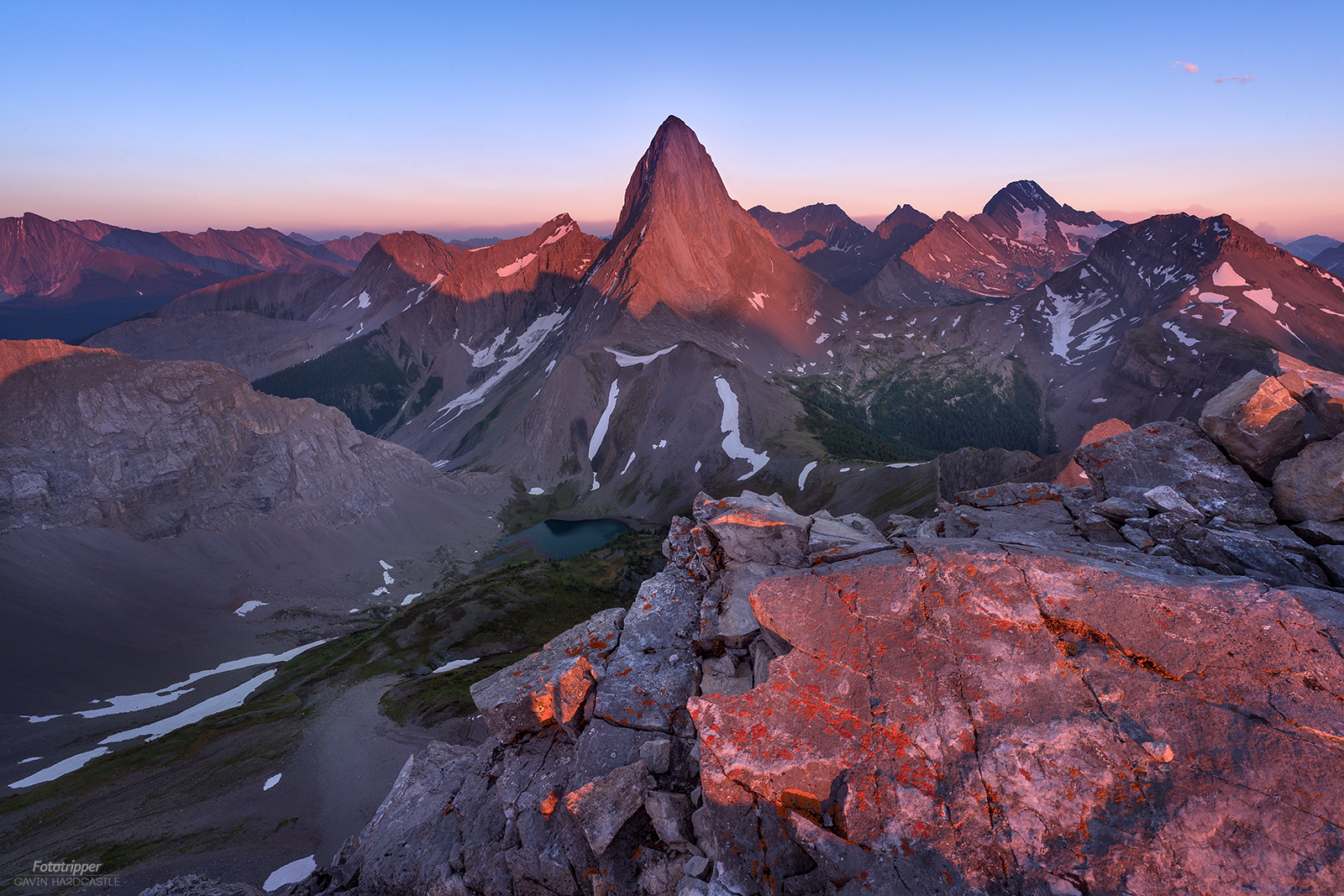 No Beauty Sleep
As you can see from the fried onion rings hanging under my eyes, I did not sleep well the night before. Brent got his usual 8 hours, I got a measly two. Feeling like a bag of smashed crabs, I packed my gear, downed some awful hot drink and then waited two hours for Brent to pack his shit and get going.
19k Uphill
Aside from the elevation gain the only major challenge was the avalanche debris field. It wasn't too bad on the way in but on the way out we got lost among the wreckage and this added another 20 minutes of suffering I could have done without.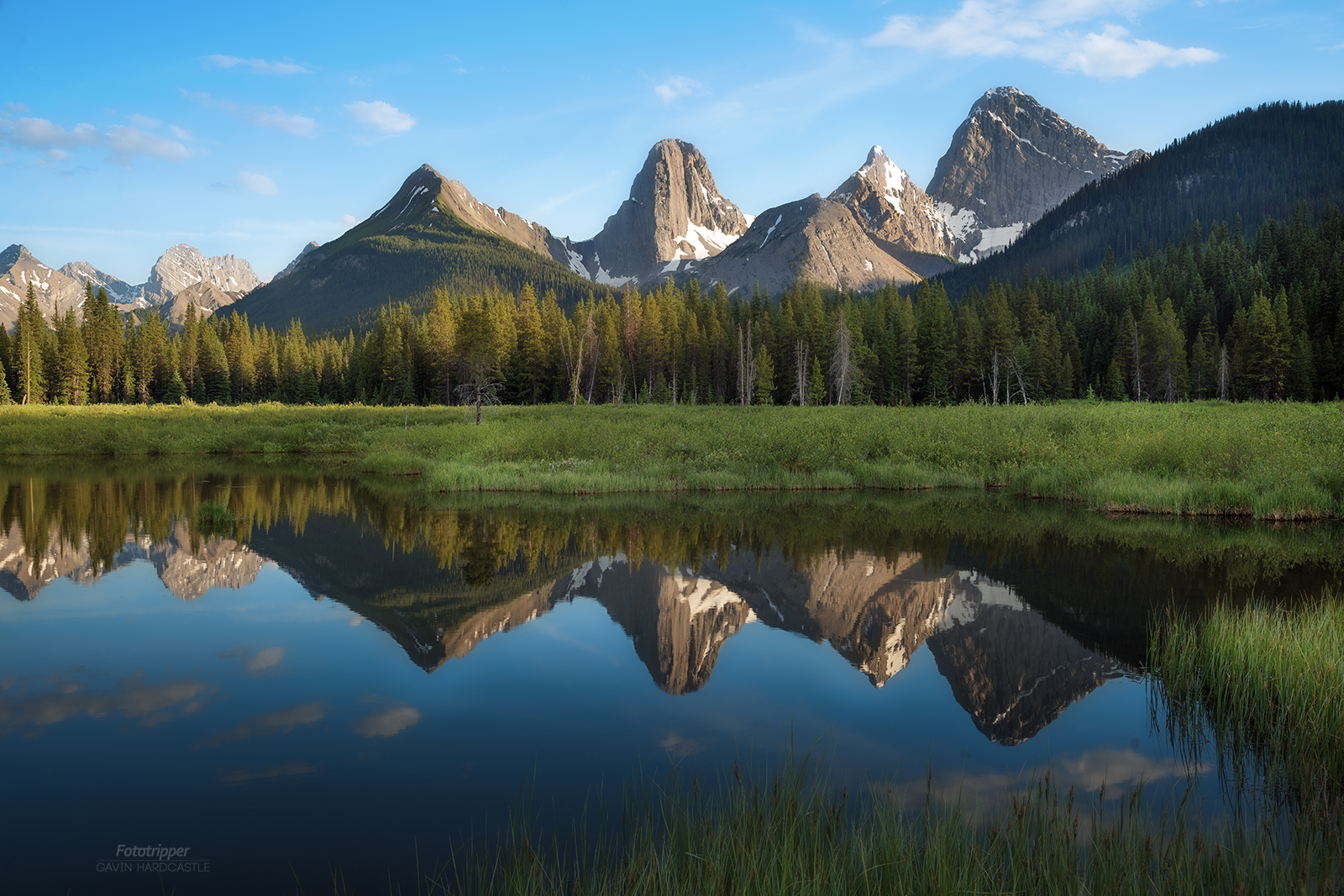 Cheeky Marmot
That cheeky little marmot you see in the video clearly expected some food from us weary hikers. I was sorely tempted to hand over my veggie samosas due to their heartburn inducing spices but feeding wildlife is a habit I don't intend to nurture, so the acid reflux stayed in my bag 🙁
The Coldest Water Ever
Have you ever dipped into water so cold it hurts? I've done it many times since living in Canada but I have to say this water was the coldest I have ever experienced. That might have something to do with the icebergs still floating in the lake but that didn't deter the gang of twenty somethings that were sunbathing at the edge of the lake.
In they jumped. I counted exactly 3 seconds before they scarpered out of the savagely icy water. Can't blame them really.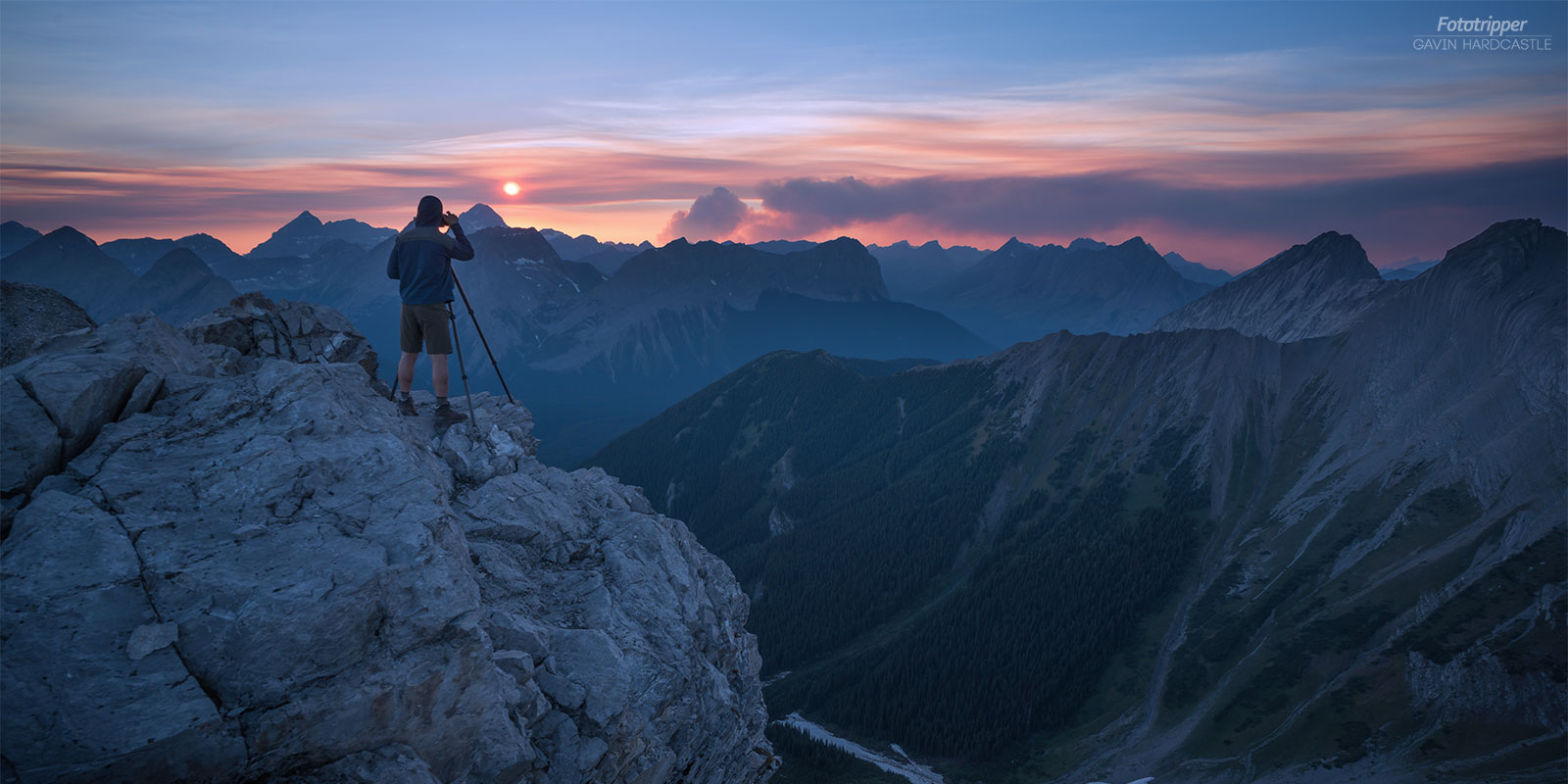 The Final Ascent
After 5 hours of hiking we finally made it to the base of Smutwood peak with plenty of time to spare. This next part was the steepest and most technical section of the entire hike. We were lucky with only light winds and dry conditions so it wasn't too slippery but man it was a slog with those heavy camera bags.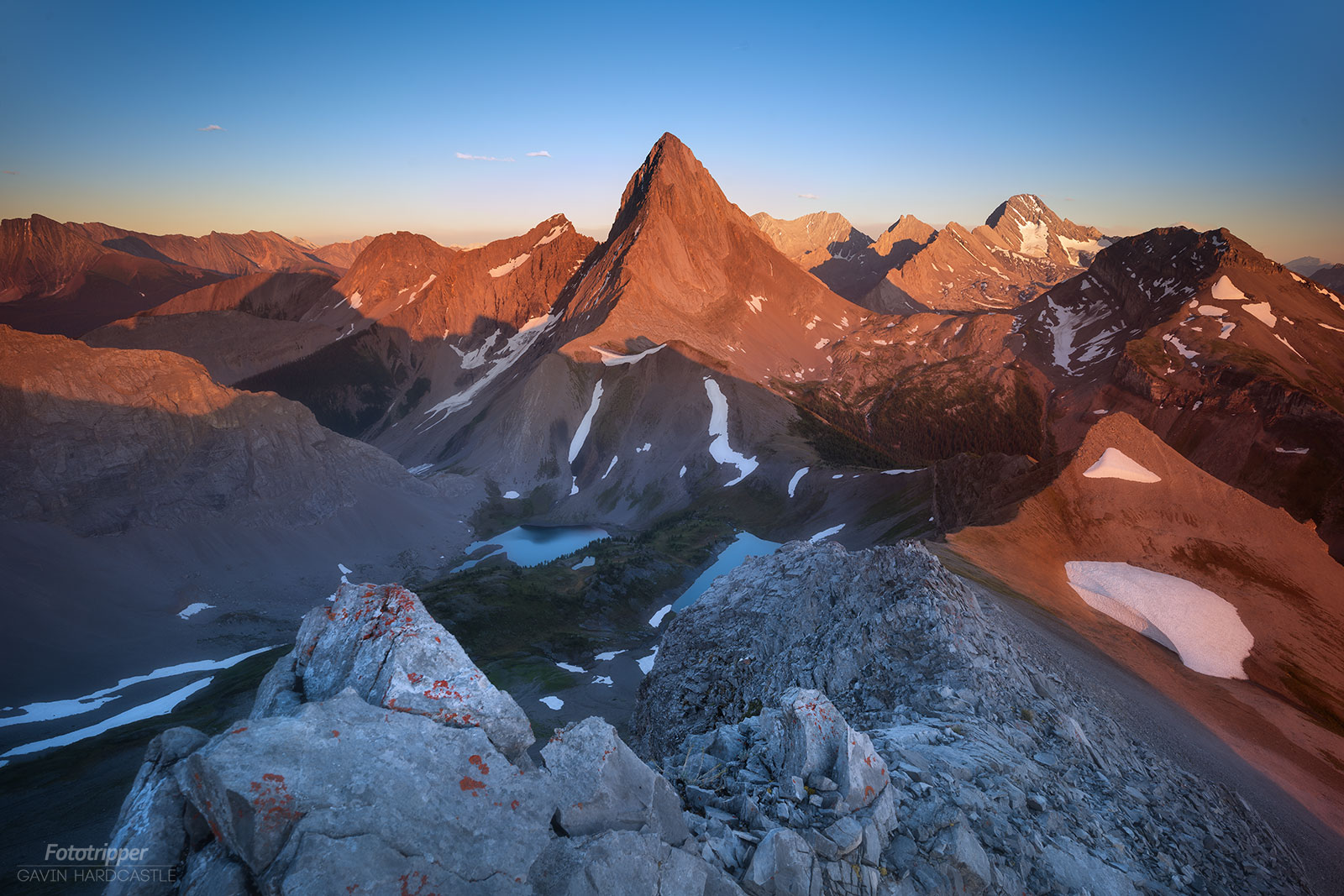 Was it all worth it?
You bet it was. I just could not get enough of that epic view. I would have loved more clouds to catch the light and the wildfire smoke cost us about 45 minutes of alpenglow but overall it was worth the effort and we had the entire summit to ourselves. I can't wait to try again in September when the larch trees turn yellow 🙂
Thanks for watching. If you have any questions please post a comment below.
Gavin Hardcastle