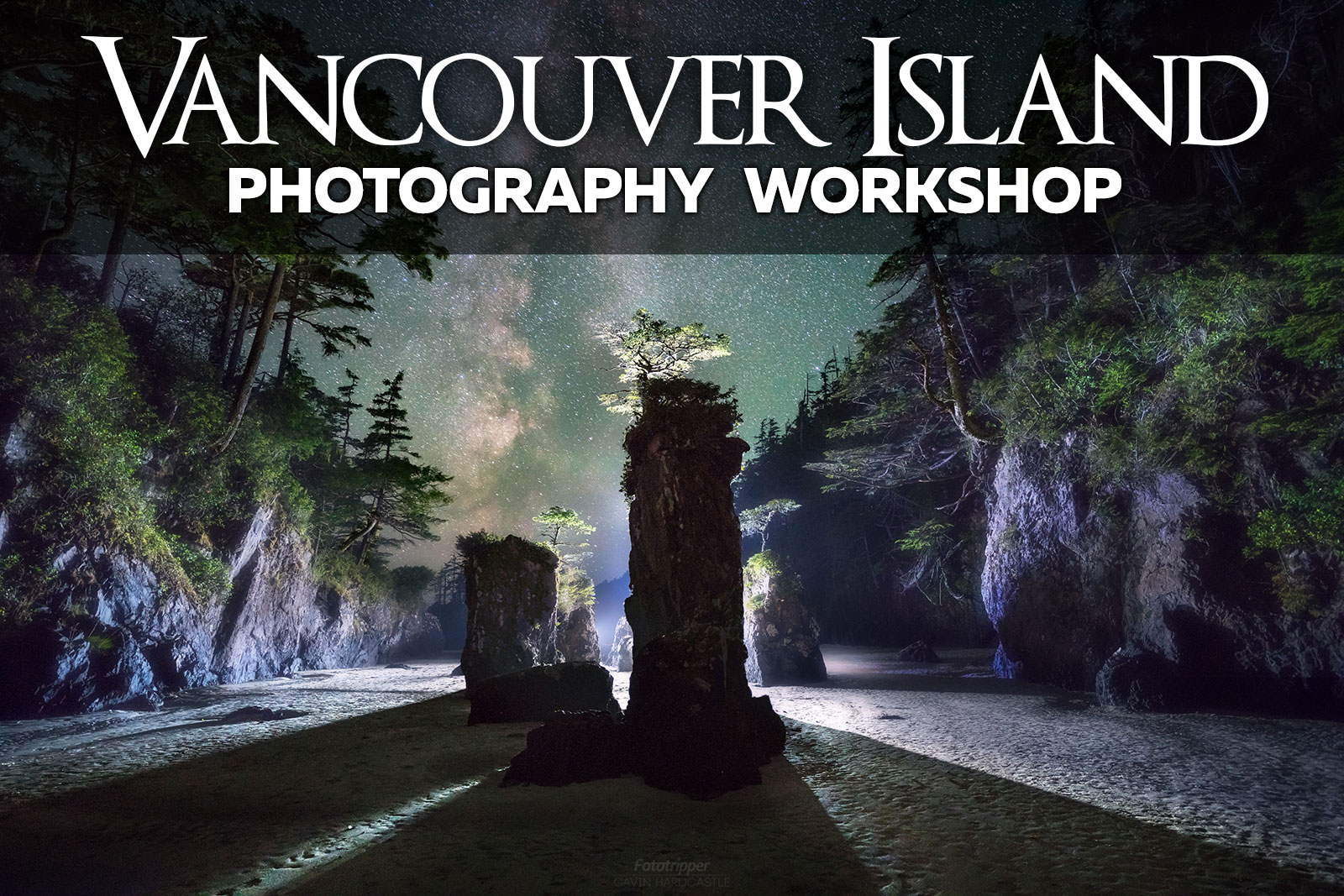 Join me Gavin Hardcastle & and my friend Adam Gibbs for this spectacular Vancouver Island Photography Workshop at San Josef Bay.
After inadvertently becoming the 'Laurel & Hardy' of landscape photography on Youtube, we decided to team up for our very first 'Hardcastle & Gibbs' joint workshop in a location that is very dear to our hearts. San Josef Bay is one of the many jewels of Vancouver Island and both Adam and I have spent years studying this fascinating seascape.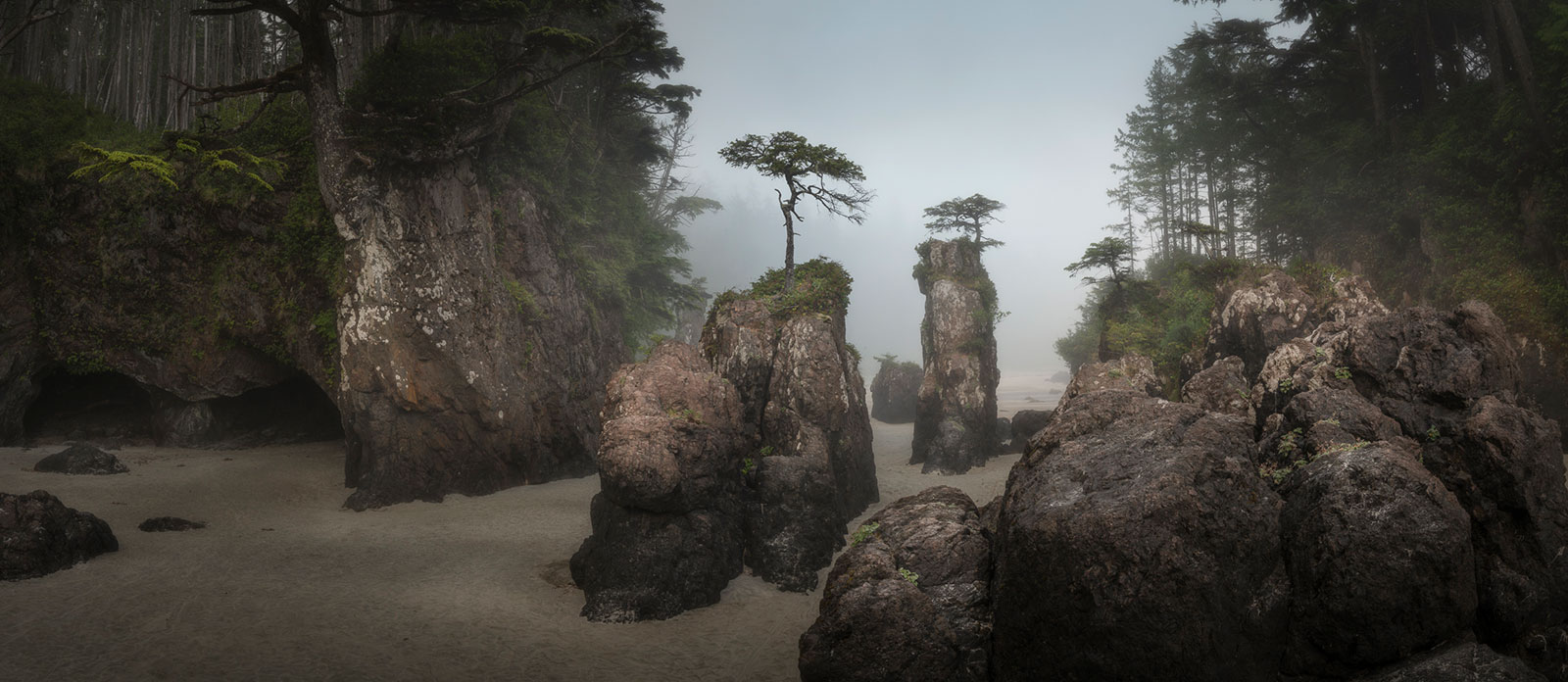 Dates: June 5th, 6th and 7th 2020
Location: San Josef Bay, Vancouver island
Limited Availability: 9 Spots Available
Beautiful in any weather, San Josef Bay offers up dramatic sea stacks, tide pools and some typically gnarly West Coast trees. Learn from two of the best landscape photographers in the business right there on the beautiful sandy beach.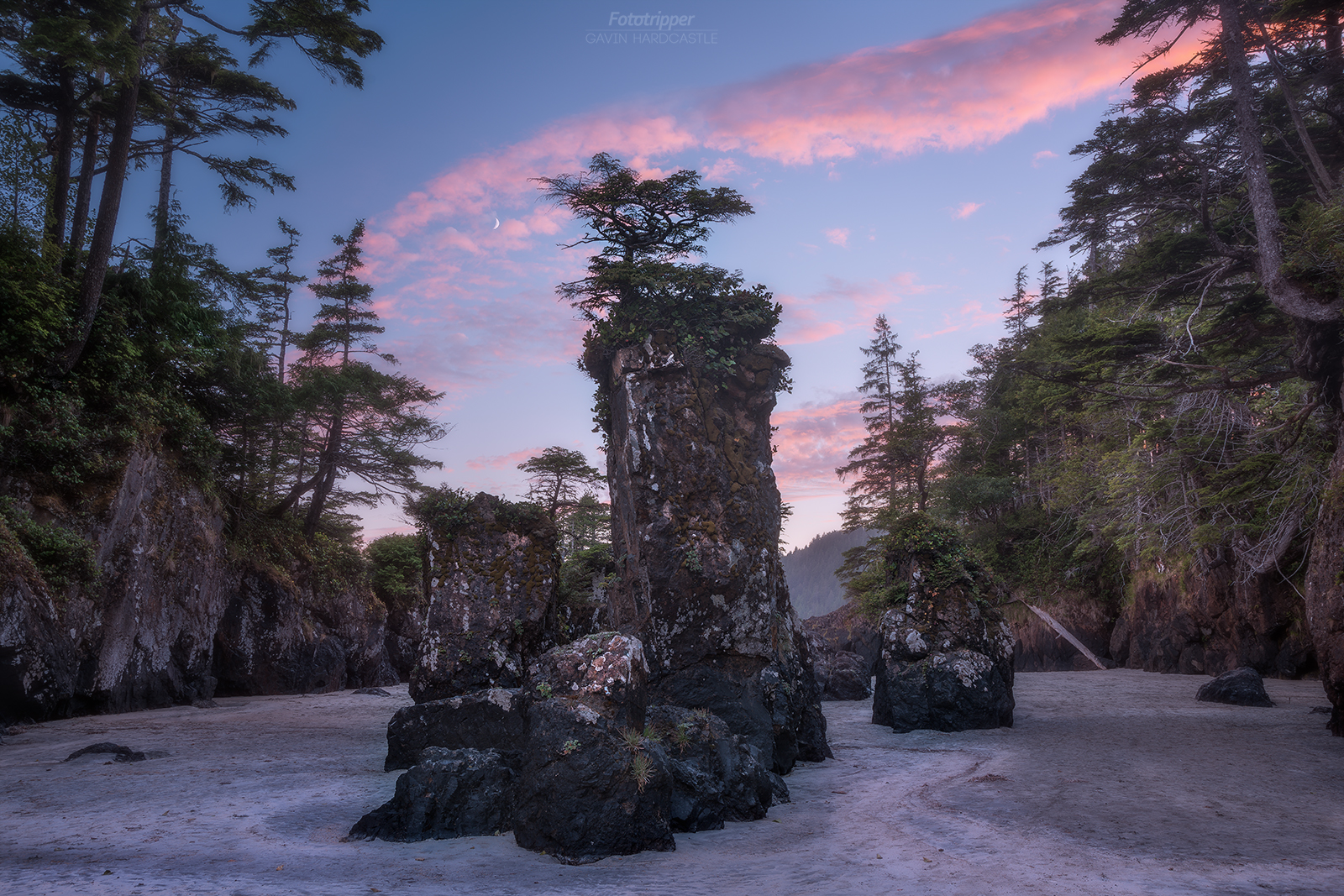 West Coast Camping Experience
This workshop is a little different. You'll be camping for two nights on the sandy beach of San Josef Bay just 100 ft from gentle Pacific waves. Not only will we be providing your accommodation and transportation, but this excursion will be catered. We'll provide food, drink, transportation and camping equipment to ensure your comfort. It's not quite 'glamping' but not far off.
What could be better than enjoying some delicious food around a camp fire with a cold beer (or wine), then heading out to shoot the sunset? There will of course be hot tea and coffee available throughout the day.
Night Sky Seascapes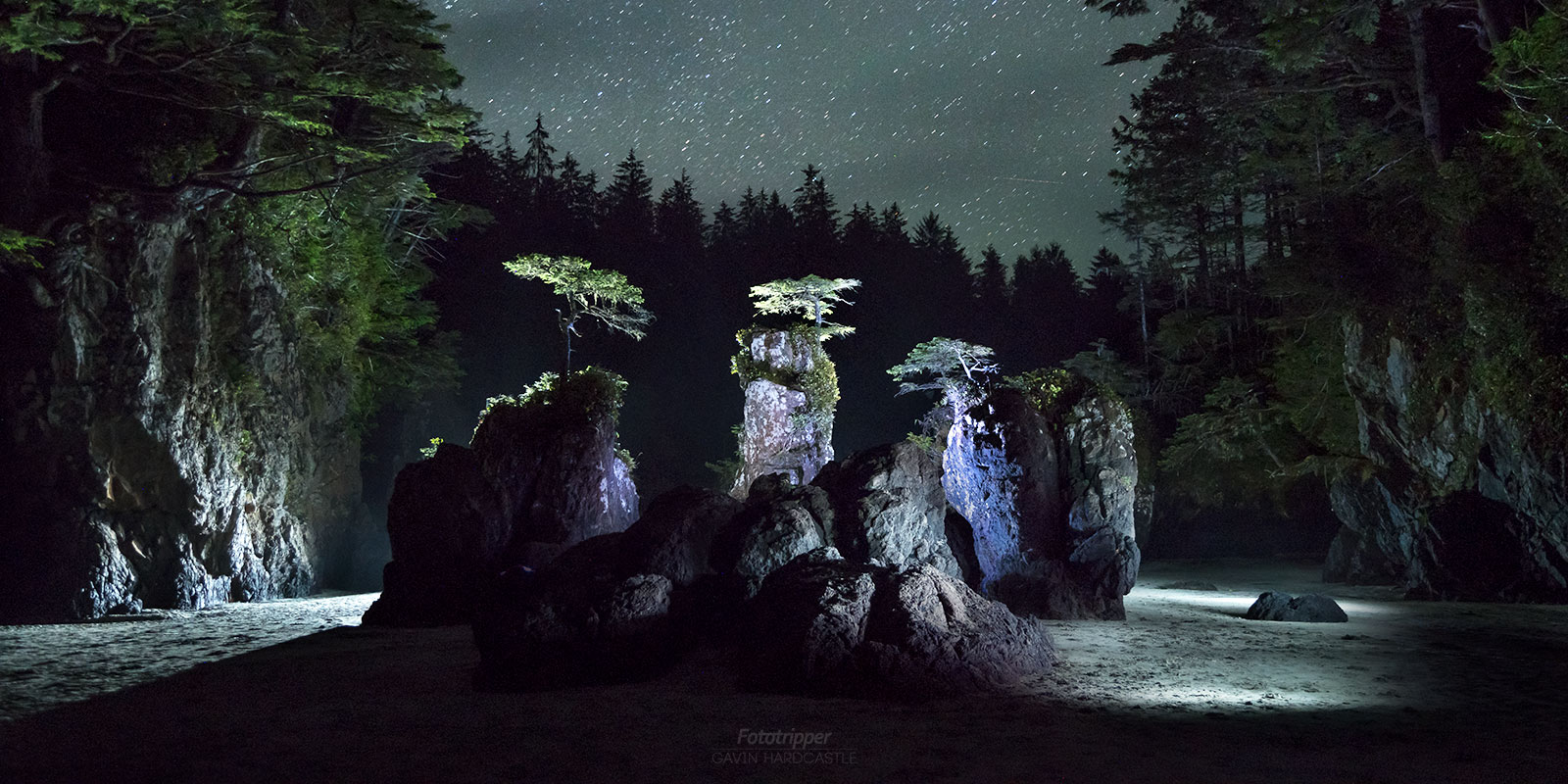 As an added bonus we've scheduled this workshop to happen during prime Milky Way season. If we're lucky enough to get clear skies at night, you've got the option of staying up late to shoot the Milky Way as it glides over the famous sea stacks.
Here's What's Included
All Of Your Meals
Coffee,Tea, Water
Return Transportation to and from Nanaimo, BC
Your Very Own Tent (Couples will be provided a two person tent)
A Sleeping Mat and Pillow
Firewood (Wildfires Permitting)
Wilderness Toilet
One-on-One instruction with both Hardcastle & Gibbs
We will have helpers take care of the food and beverage prep so that we can devote as much time as possible to helping you with your photography. Our assistants will be keeping the camp fire going and making sure everyone is properly hydrated.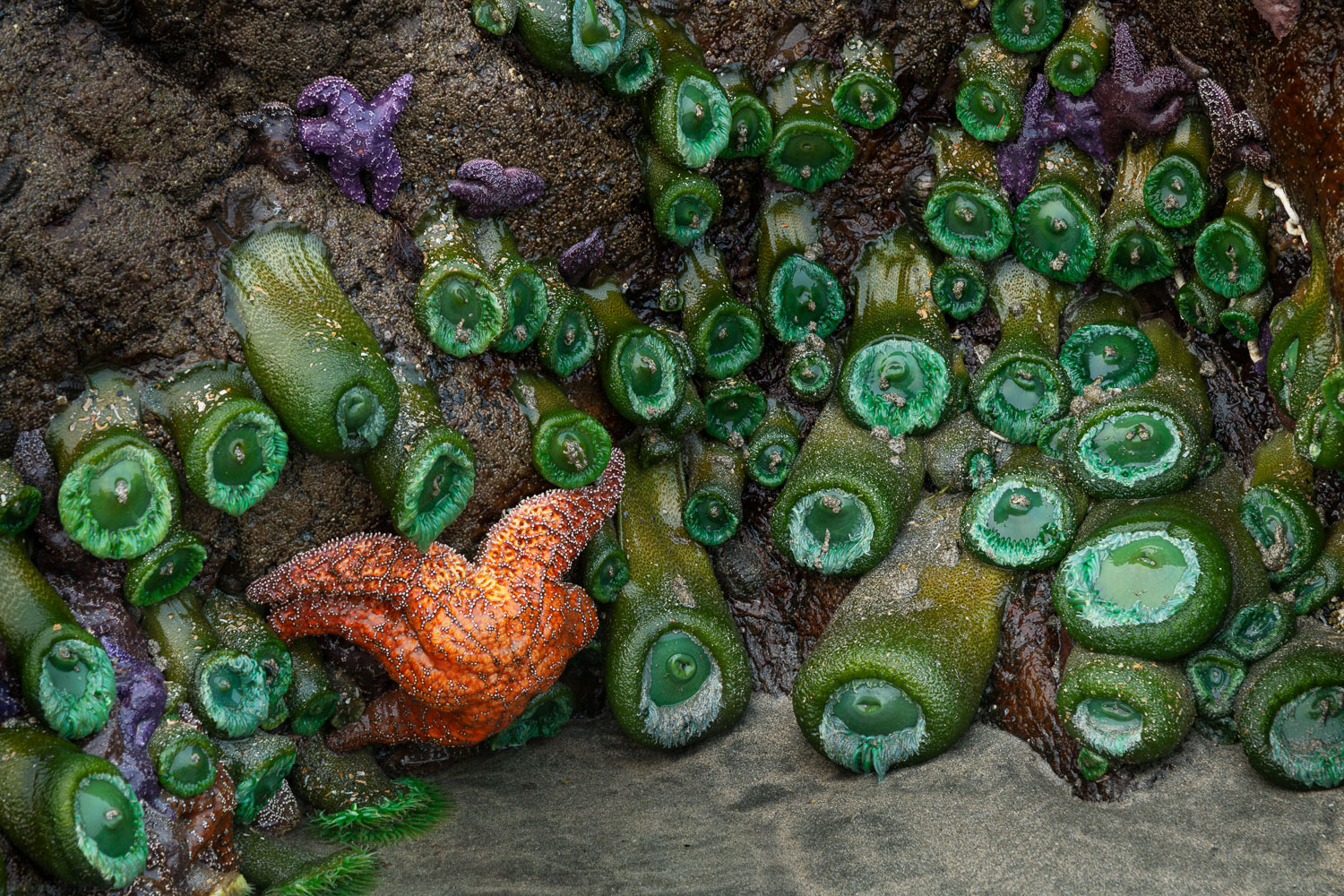 Here's What You Need to Bring
Your Sleeping Bag
Your Camera Gear, bag and tripod
Your clothes – Bring waterproofs just in case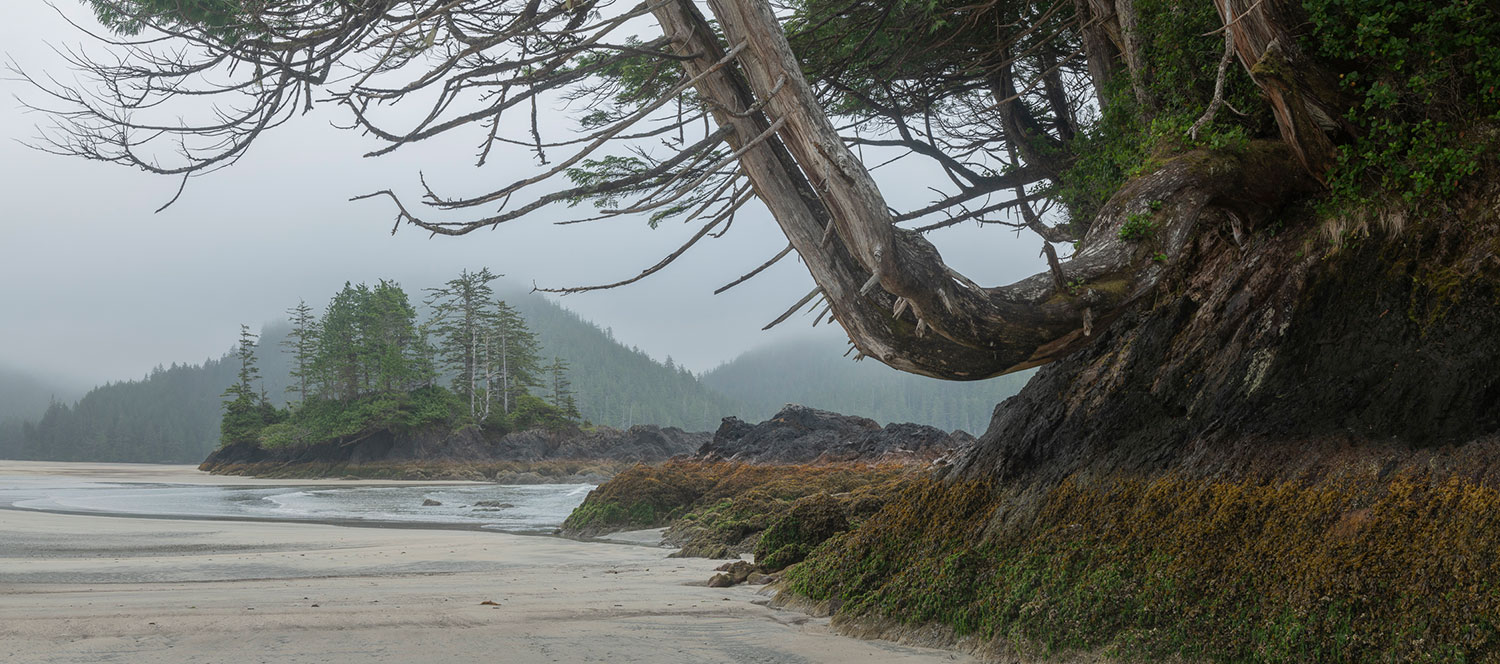 Workshop Itinerary
You get yourself to Nanaimo, British Columbia. We will pick you up early on the morning of June 5th and then drive you all the way to the trailhead for San Josef Bay. As a group, we then walk 1 hour along an easy trail to the beach where your camp site will already be setup and waiting for you to get comfortable.
Just unravel your sleeping bag and you're all set. We'll have an early dinner on the beach so that we can then go and shoot the sunset together.
The rest of our adventure will be a series of relaxed camp site meals, photo shoots, drinks, stories and shenanigans. On Sunday June 7th we'll have our last sunrise shoot and then return you back to Nanaimo, hopefully with a memory card full of gorgeous images and some fun memories of your own.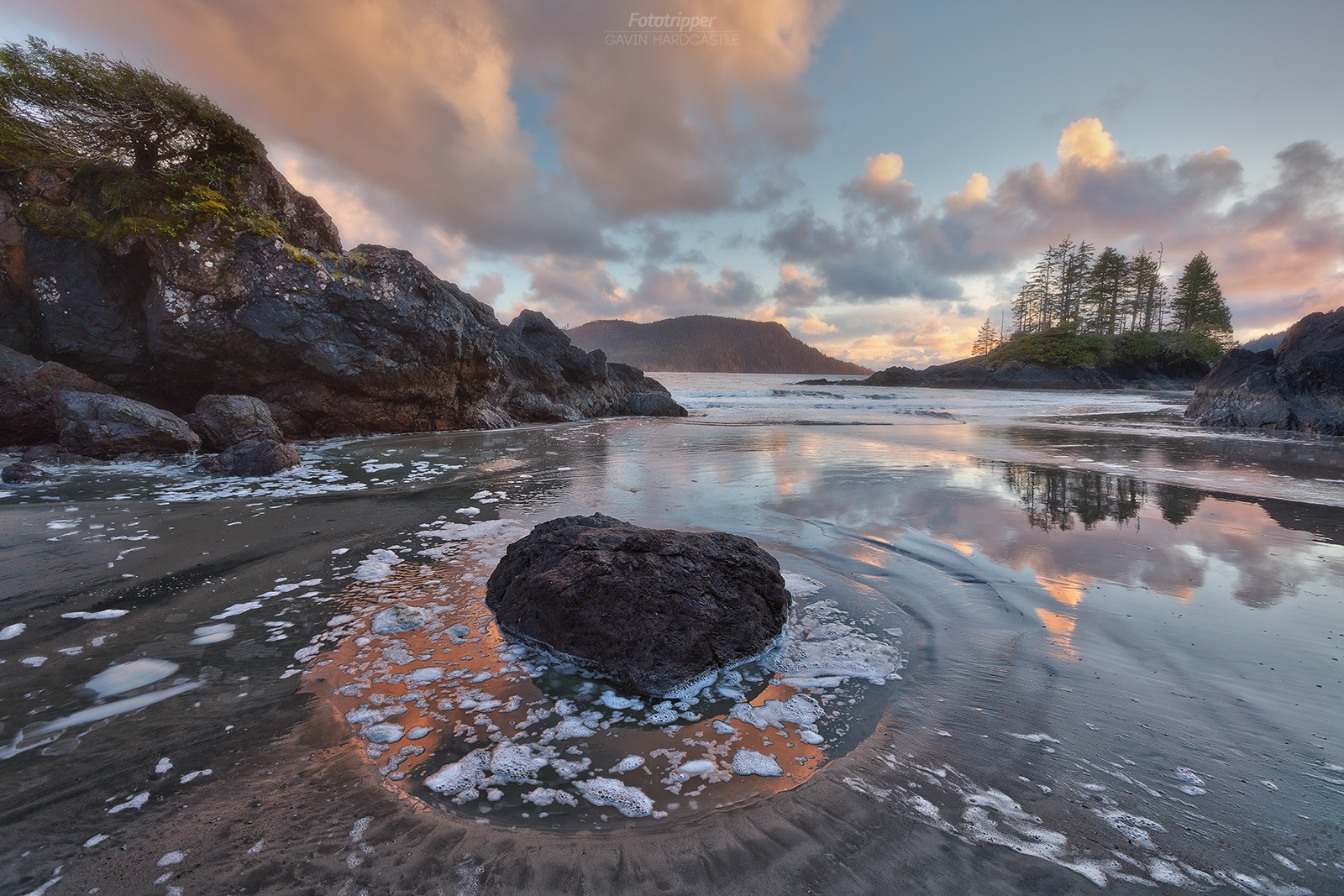 Will You Join Us?
We can't wait to show you this magical place and help you to create some inspirational images in a fun and friendly environment. Hope to see you there.
Gavin and Adam