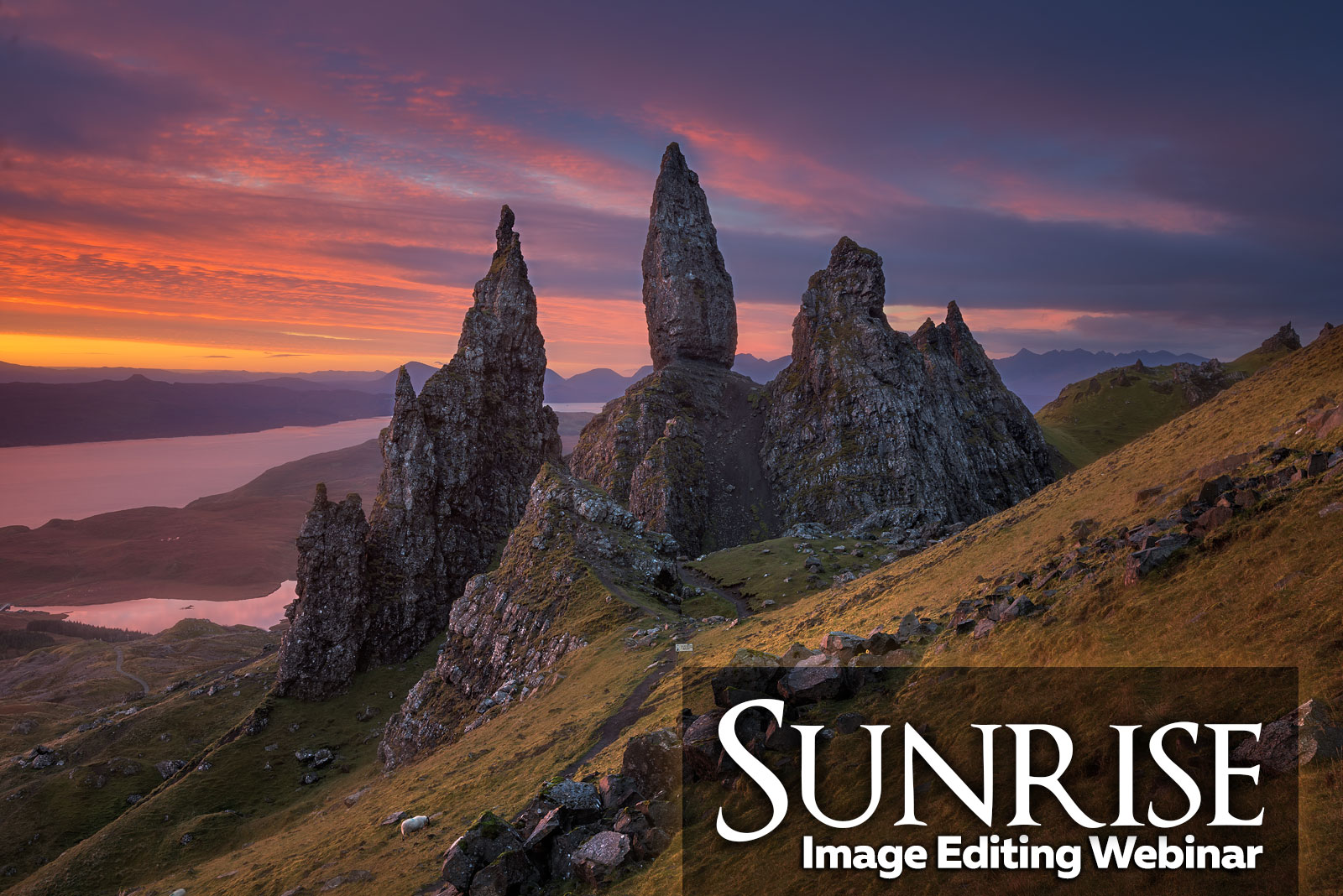 Let me show you how I process my sunrise images in this live Photoshop video tutorial webinar. In particular I'll be concentrating on my favourite kind of 'side light' that happens just before the sun rises. This kind of light paints the scene with gorgeous soft light that's often rich in colour and offers a unique and magical atmosphere.
Using Adobe Camera RAW (same tools as Lightroom) and Adobe Photoshop, I'll show you how I blend bracketed exposures without the use of HDR or luminosity masks.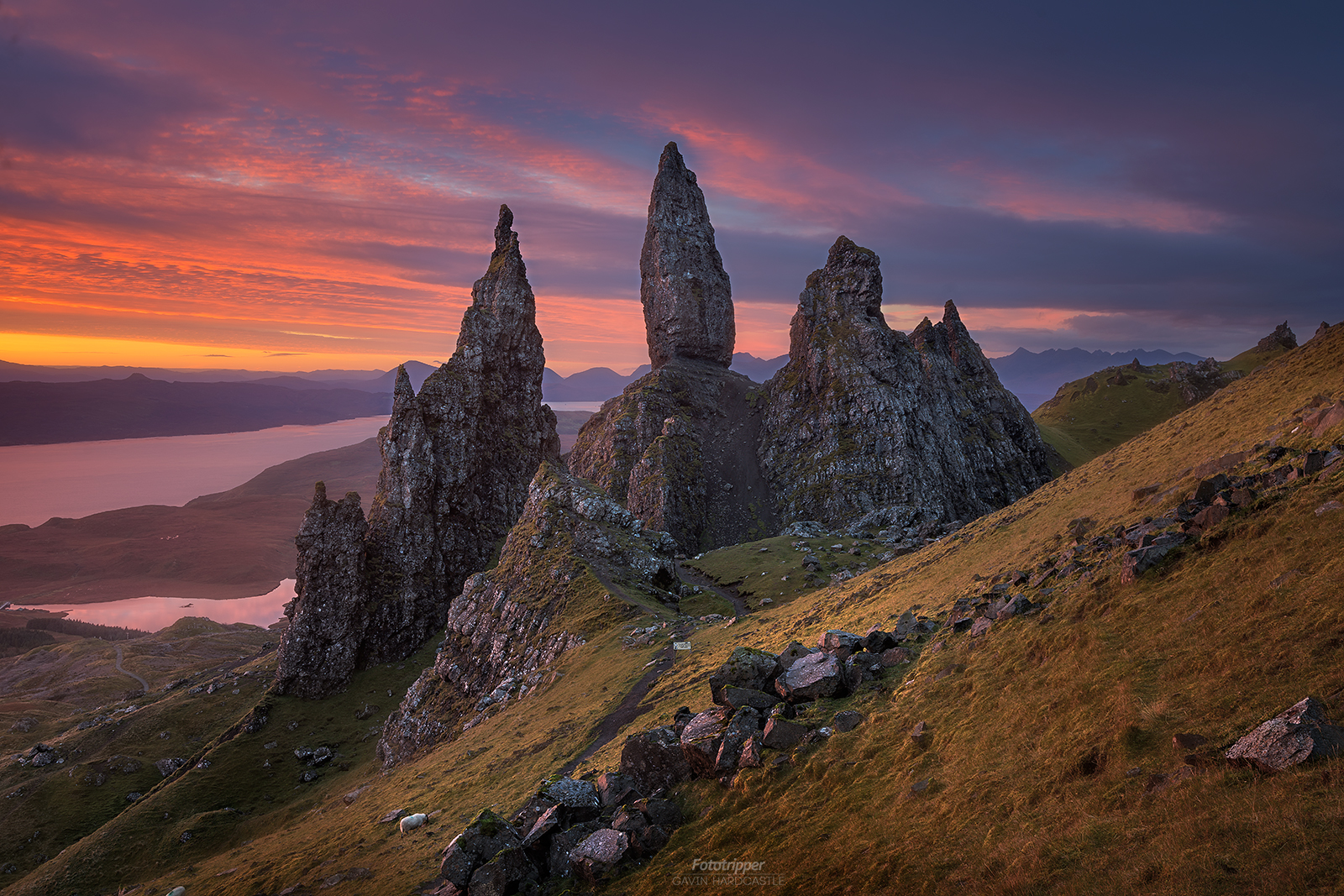 What You'll Learn in this Webinar
This image post processing webinar features a live broadcast where I'll edit two of my most popular images from start to finish. I'll demonstrate exactly how I deal with extreme dynamic range, contrast and colour enhancements. During the webinar you'll be able to ask questions and interact directly with me while I show you my image post processing secrets.
I'll be working on two images from the same shoot so that you can see the difference in light before and after the sun breaks through the clouds. Both images were captured during an October morning at the 'Old Man of Storr' in Scotland while on my Scotland Photography Workshop. Here's what you'll learn;
Basic RAW file Processing in Adobe Camera RAW
Exposure Blending for Dynamic Range
Contrast Enhancements
Colour Enhancements
Sharpening
Selective Detail Reduction to accentuate important areas.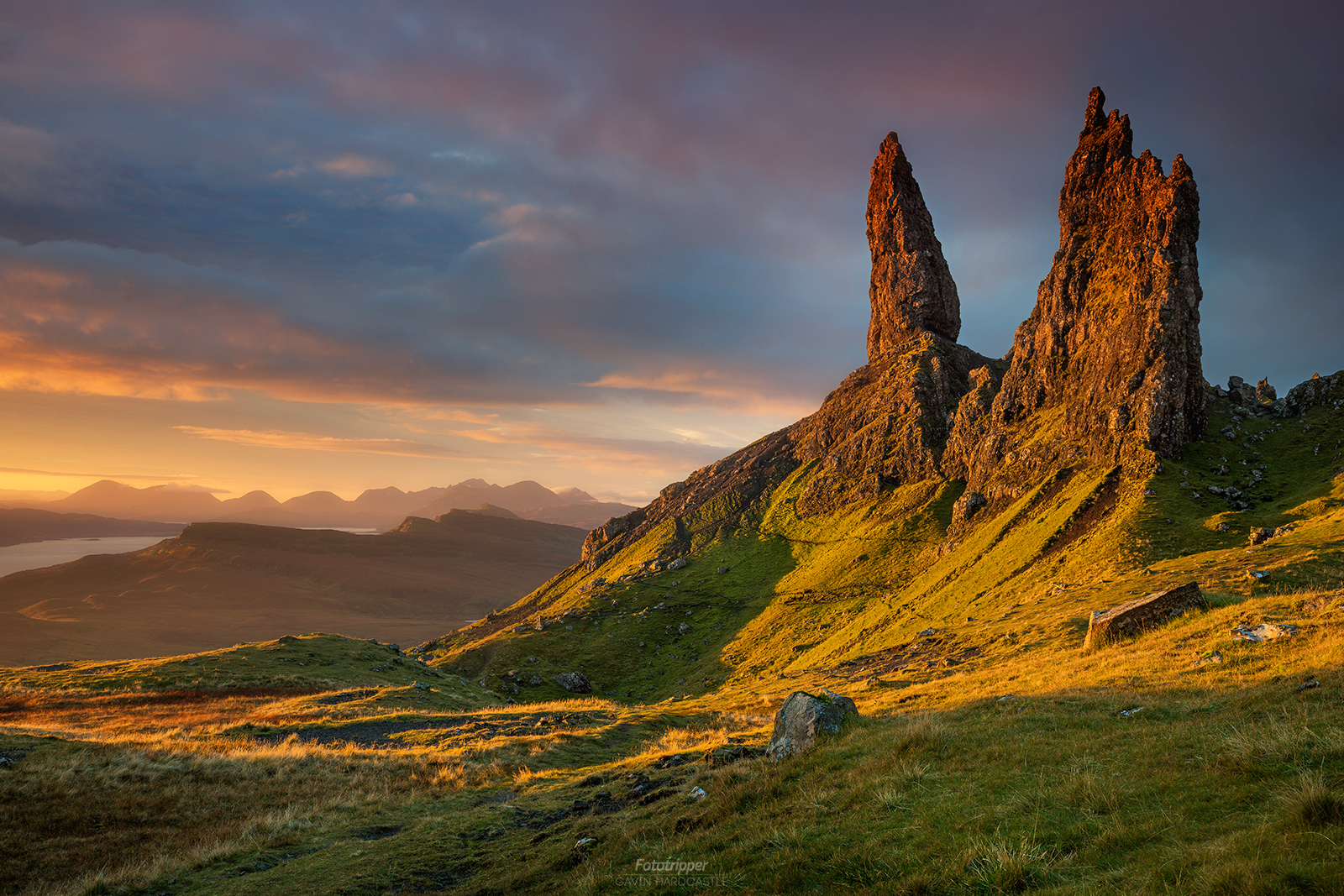 Image Post Processing Matters
You can compose a superb shot, execute perfect shooting technique and use the best equipment possible, but without knowing how to get the most out of your RAW files you'll only achieve half of your potential.
My philosophy is that it's best to understand basic image processing techniques so that you can make the right decisions during shooting. Having a grasp on the fundamentals of exposure blending will help you to understand what you need to do when you're out in the field. This webinar holds your hand through that entire process because I explain in detail how and why I shot the exposures that I needed in order to create these master files.

Questions Are Encouraged
The beauty of a webinar is that you get to interact with your instructor from the comfort of your own home or office. During the webinar I'll regularly check your questions and offer answers to the best of my ability.
Webinar Date
This webinar will happen on April 16th 2017 at 10 am MST (Mountain Standard Time) which is UTC/GMT -7 hours
How to Attend
You'll need a computer with a reliable internet connection. I'll be using the Gotomeeting service so you'll be emailed with access details an hour before the event. When you've booked your place on this webinar I'll also email you personally to ensure that you are receiving my email messages long before the webinar happens. During the webinar you'll be able to view exactly what I'm doing from your internet browser. I recommend you use either Firefox or Chrome for best results. Safari is to be avoided at all costs.
Reach Your Potential
Learn the tricks of the trade so that you too can create magical images like these by getting the most out of your RAW files. Empower yourself by gaining the knowledge and techniques you need to take your photography to the next level. I look forward to working with you on April 16th.