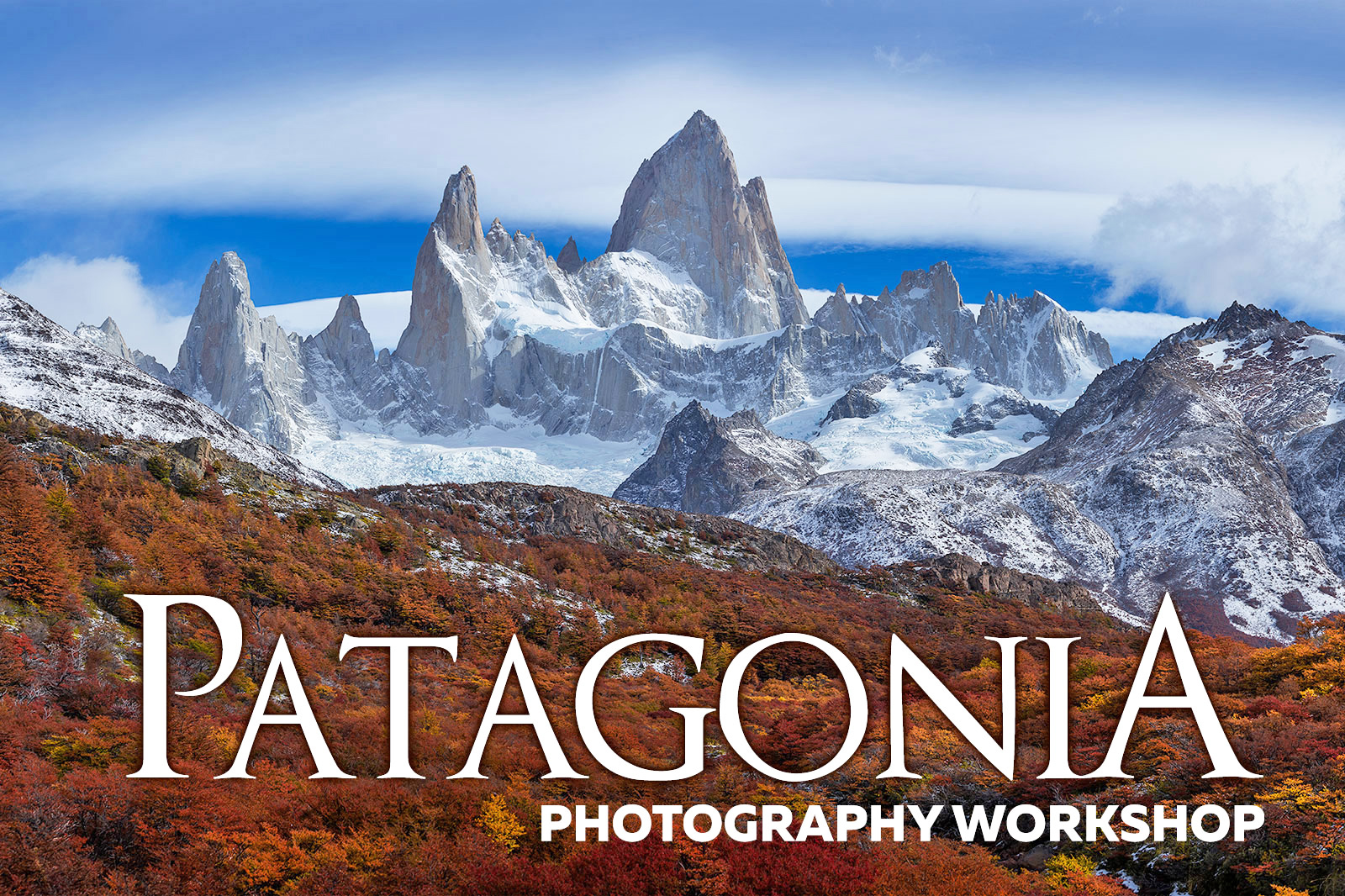 When it comes to dramatic landscapes with jagged peaks, mind blowing colours and sheer natural beauty, nothing compares to Patagonia. Join myself (Gavin Hardcastle) and fellow instructor Brent Henderson for our 2019 Patagonia Photography Workshop during the spectacular Patagonian Autumn.
Join Our Patagonia Photography Workshop 2019

We'll teach you landscape photography at the base of the Fitz Roy Massif during the peak of the fall colour. This 7 day photography workshop takes in the most spectacular sites of Chile and Argentina, as we will be crossing borders.  We will also be creating images in Torres del Paine National Park in Chile with stops to visit glaciers, forests, waterfalls and grand vistas that will blow your mind.
When & Where
Duration: 7 Day Patagonia Photography Workshop, includes 7 nights accommodation and local transport
Dates: April 16th to 22nd 2019
Location: Chile to Argentina
Maximum of 8 Participants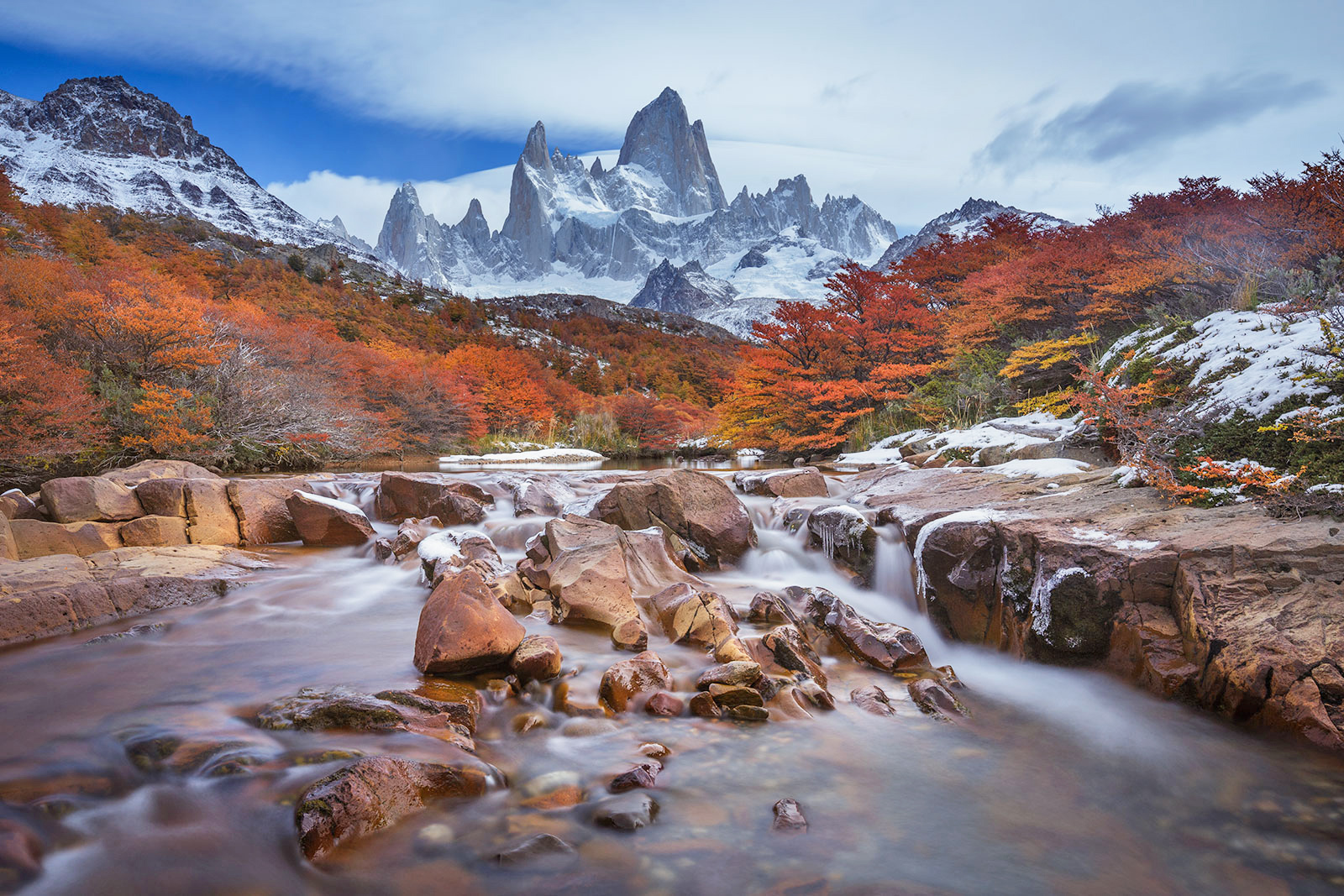 This Patagonia Photo Tour happens April 16th to 22nd 2019. You will get yourself to Punta Arenas in Chile the closest major airport to Torres del Paine National Park, where we will rendezvous to start our tour. We recommend that you give yourself at least one extra day before the 16th to get over any jet leg.
Workshop Itinerary
Day 1 – Welcome Dinner at Punta Arenas
We'll get together over a delicious meal, make introductions, share stories and double check that we've all got memory cards and batteries charged. We'll spend the first night in the hotel at Punta Arenas and aim for an early night to get our beauty sleep. Adventure begins the next morning.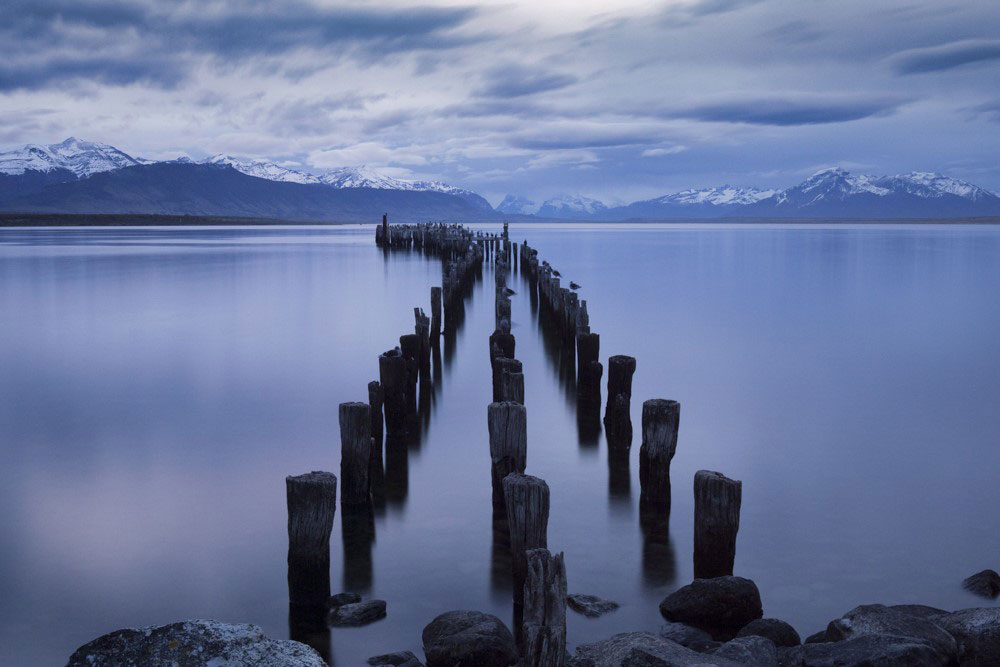 Day 2 – Oh The Mountains

After breakfast, we hit the road and drive to to Torres del Paine National Park. This trip is about 6 hours but we'll have many photo ops along the way as we spot local wildlife and the jagged peaks of the Andes. After we've checked in to our hotel we'll head out to the National Park to shoot our first sunset together and take in the amazing scenery.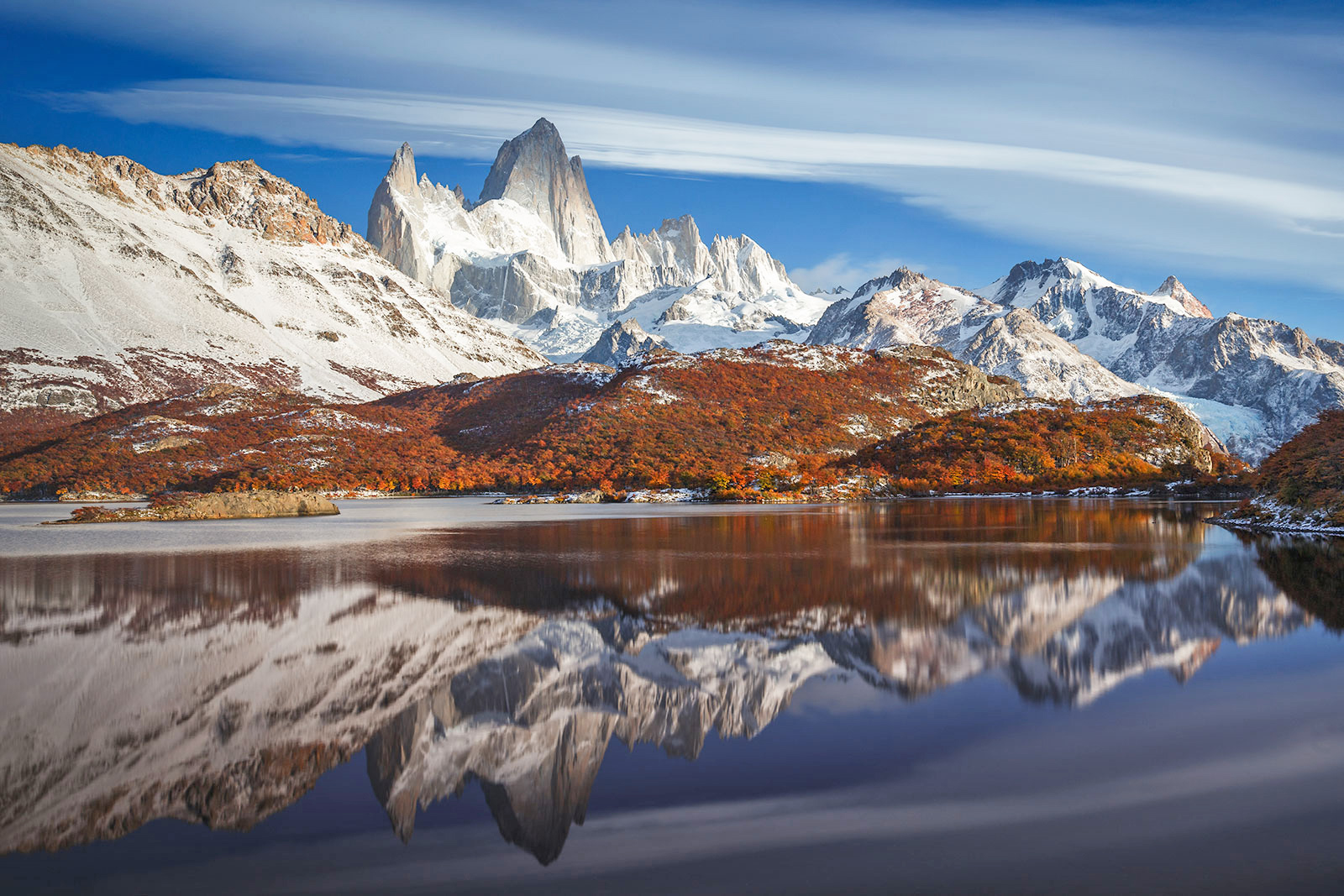 Day 3 – 7 Fall Colours, Peaks, Lakes and Waterfalls

Over the next 5 days, Brent and I will show you the wonders of Patagonia, including the rugged towers of Mt Fitz Roy, as we chase the weather looking for sunrises and sunsets. We'll have many backup plans to suit all kinds of weather. When the weather is grey we'll head into the forests to shoot waterfalls and the eye popping fall colours. With good weather we'll take in the lakes, rivers and mountain scenes. If we get really lucky with some clear nights we'll aim to do some night photography as well.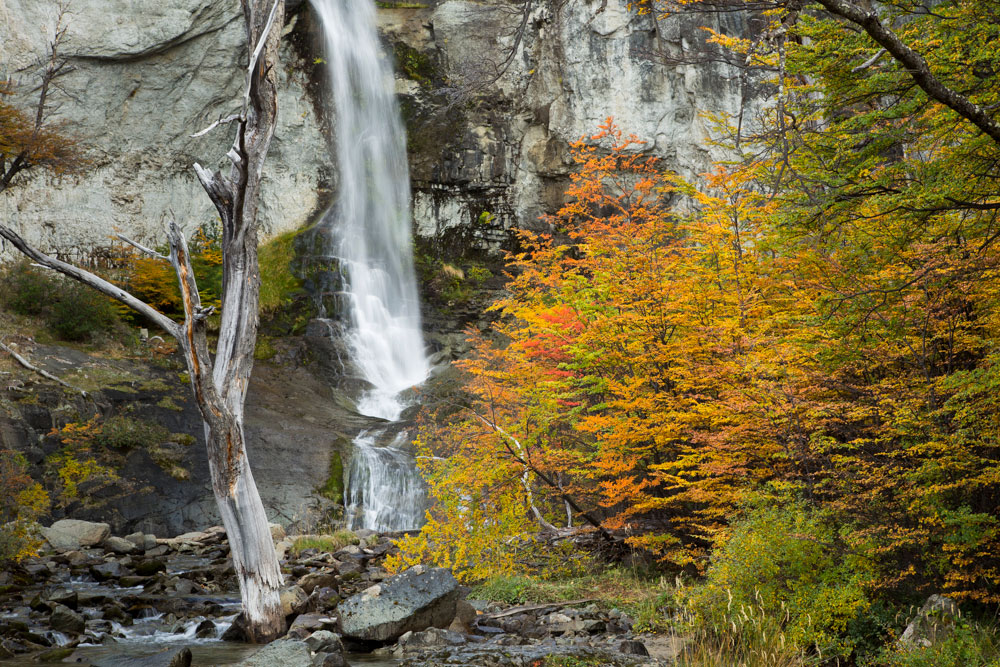 Day 7 – Our Final Shoot at Mt Fitz Roy

We'll have our final sunset shoot under the majesty of Mt Fitz Roy followed by a group dinner, sharing of stories and a few cheeky beers. You'll be staying in El Chaltén for the night. The next morning we'll take you to El Calafate, Argentina so that you're close to the airport for your flight home. At this point you're adventure with Fototripper is over. It's up to you if you go home or stay for more adventures of your own.
Included in the price:
Two Professional photography instructors who will guide you through the entire process – from composition to post production.
Single Occupancy Accommodation With Private Bathroom (You don't have to share with a roomy)
Professional licensed local guide services
Transportation To All Shoots and Accommodations
All national parks entrance fees

Two Photography Instructors on This Patagonia Photography Workshop

Gavin Hardcastle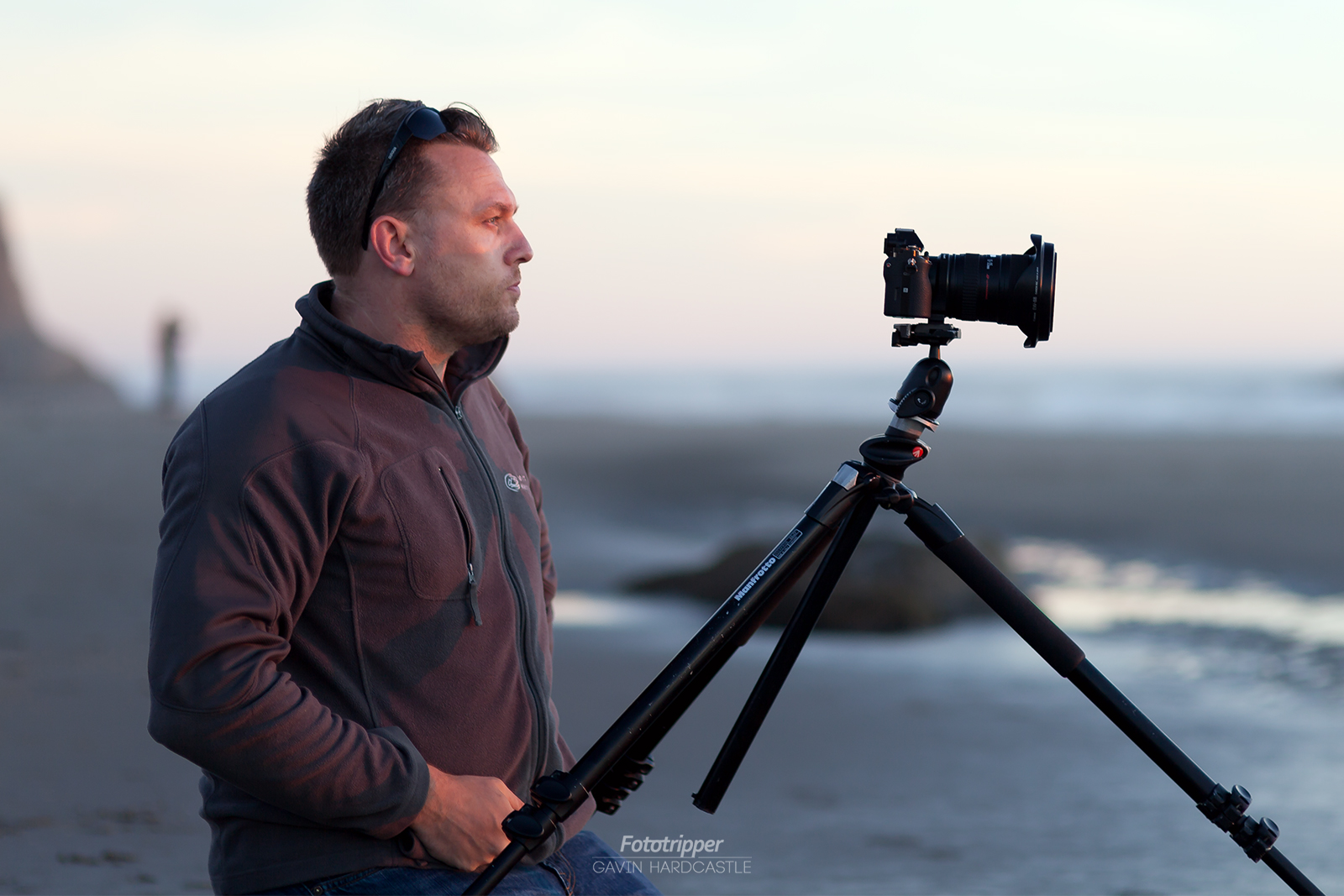 You already know me. I've been teaching landscape photography for years and created this web site. If you've never attended one of my workshops before you'll be pleased to know that I share all of my shooting and post processing secrets. I also teach these workshops myself, in person and never pass you off to an assistant. I always do my best to ensure that get the best shots possible and most importantly, that you understand HOW you did it.
Brent Henderson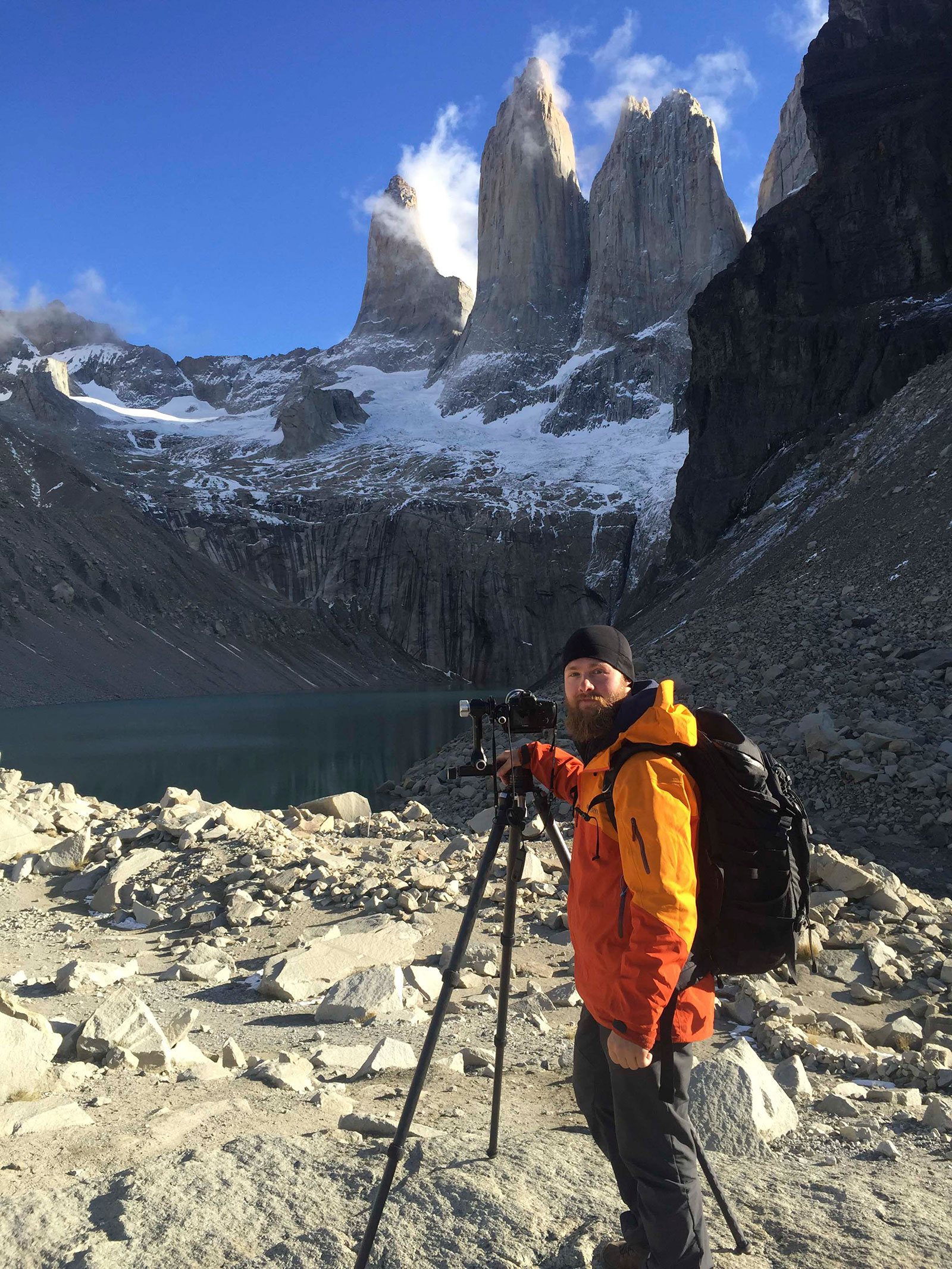 I met Brent a few years ago while shooting the ghost town of Body in California. We instantly hit it off and he took great delight in showing off his panorama shooting rig (shown above). Brents specialty is creating high resolution panoramic photos. He shoots medium format and produces stunning wall sized prints. He'll happily show you how he captures amazing images like this one below.

To view his gallery head over to his web site at 'Brent Henderson Photography'.
Fitness Requirements
The luxury of having two photography instructors is that we can split the group into those who'd like to hike and those who'd prefer shooting from easy to reach locations. Whatever your fitness level, with this Patagonia photography workshop we'll get you to the best shots.
What's Not Included
Food
Drinks
Flights
Equipment
Insurance – It is MANDATORY to insure yourself against physical injury. I also advise that you insure your photographic equipment. Tour leaders will not be responsible in the event of any personal injuries or damage to photographic gear as a result of an accident during the workshop.


WHAT TO BRING

Photography Equipment and Accessories


A digital camera. Don't forget your memory cards and charger
A sturdy tripod, ideally with a ball head
Wide angle lens, mid-long range zoom
Polarizing filters
A camera remote/cable release
A laptop is needed for the image post processing sessions
Many spare batteries for your camera
Good hiking boots
A camera rain cover
Waterproof jacket and extra footwear
Lens wipes
Power outlet adapters for South American plug sockets
Hope To See You There
We can't wait to meet you and show you this amazing place to make some new memories and capture some beautiful images. See you there.