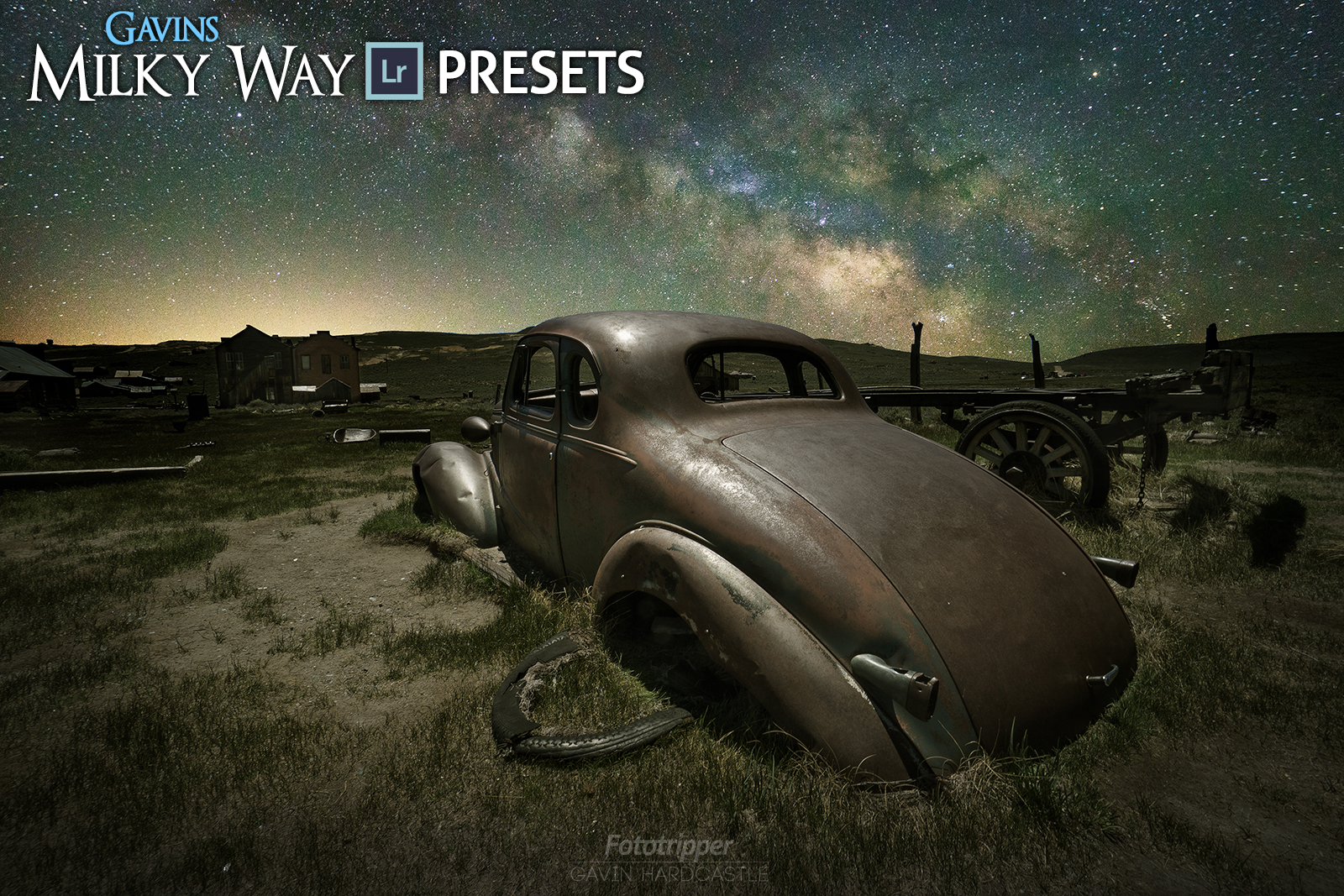 Speed up your workflow and download my 50 Lightroom presets for Milky Way photography.
I've done all of the heavy lifting for you by creating presets of all the repetitive tweaks that are essential when processing images of the Milky Way.
INSTANT DOWNLOAD

$39

Instant Download
Order right now and you'll be able to download 'Gavins Milky Way Lightroom Presets right away.
With one click you can apply my noise reduction, sharpening, colour tints, and essential tweaks for creating clear and vibrant milky way images.
Save yourself hours of repetitive tweaking in Lightroom by using my 50 one-click presets for Milky way and nightscape images. Boost your creativity by using these labor-saving presets for Adobe Lightroom.
By using these 50 presets as a starting point you can then make your own tweaks to further enhance and polish your night photography images.
Fix Common Problems for Night Shooting
Forgot to switch off the red light when shooting? Overdid it when light-painting the foreground? There's a good chance that image could be fixed with just one click.
Many of these presets include tools to repair some of the common problems associated with night photography. Before you hit that trash can icon be sure to give my presets a try.
Instant Download
This product can be downloaded immediately after ordering. Once your order is complete you will receive an email with a download link to a ZIP file that contains the Presets. You can also download the ZIP file from your account page if you set up an account when ordering – which I highly recommend.
Fix and Enhance
Need a more natural tone in your grassy foreground? Use my 'Grassy Foreground – Blue Light Fixer' with just one click of the mouse. From there you can make further tweaks and enhancements for a truly unique image.
New Ideas in One Click
Sometimes you don't know what changes you'd like to make until you get inspired. Presets like my 'Warm Glow – Cold Heart' give you those instant ideas with just one click. Where you take it next is up to you.
Or Go for the Natural Look
In addition to the repairs and enhancement presets, I've also included plenty of tasteful natural-looking presets for those who like to keep it real.
What is this product?
'Gavins Milky Way Lightroom Presets' is a collection of custom presets for Adobe Lightroom created by Gavin Hardcastle. These presets are delivered as a ZIP file which can be downloaded and unzipped. You can then import the presets into your installation of Lightroom. Instructions are included with your download.
INSTANT DOWNLOAD

$39

System Requirements
Either a Windows PC or a Mac Computer
Adobe Lightroom 4 or above