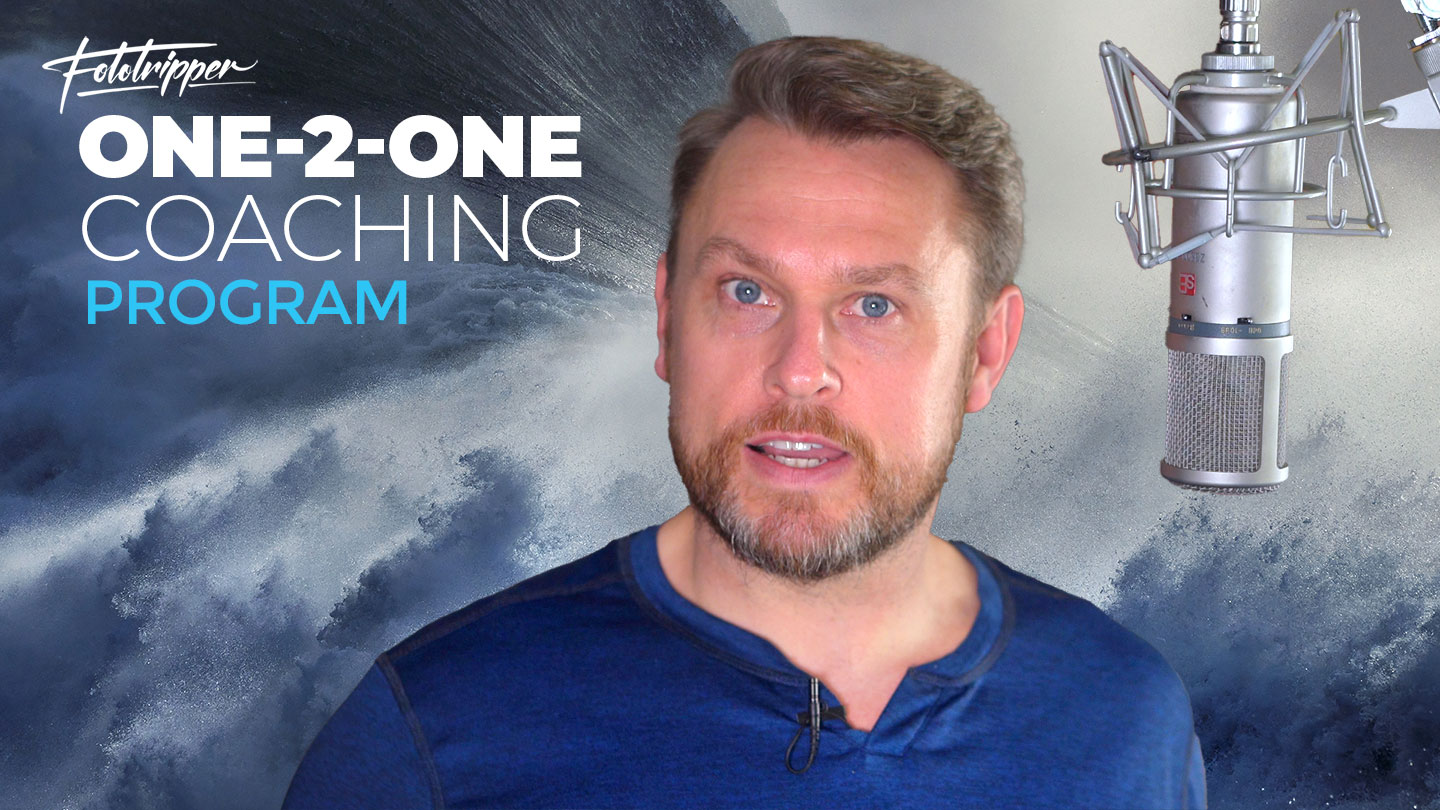 Want to take your photography to the next level? Need help building an inspiring portfolio, Youtube Channel or even a photography business?
Whatever your specific needs, I can tailor a program that turbo charges your evolution as a photographer and artist.
What Would You Like To Learn?
Whether you need photo critiques, coaching in composition, post processing tips or even how to plan, shoot and edit videos, the Fototripper Coaching Program gives you my undivided attention no matter where you are in the world.
Perhaps there's a specific technique that you'd like to master such as focus stacking or exposure blending, maybe you're a total beginner and don't know where to start? Draw from my years of experience and take the fast track to success for your photography goals.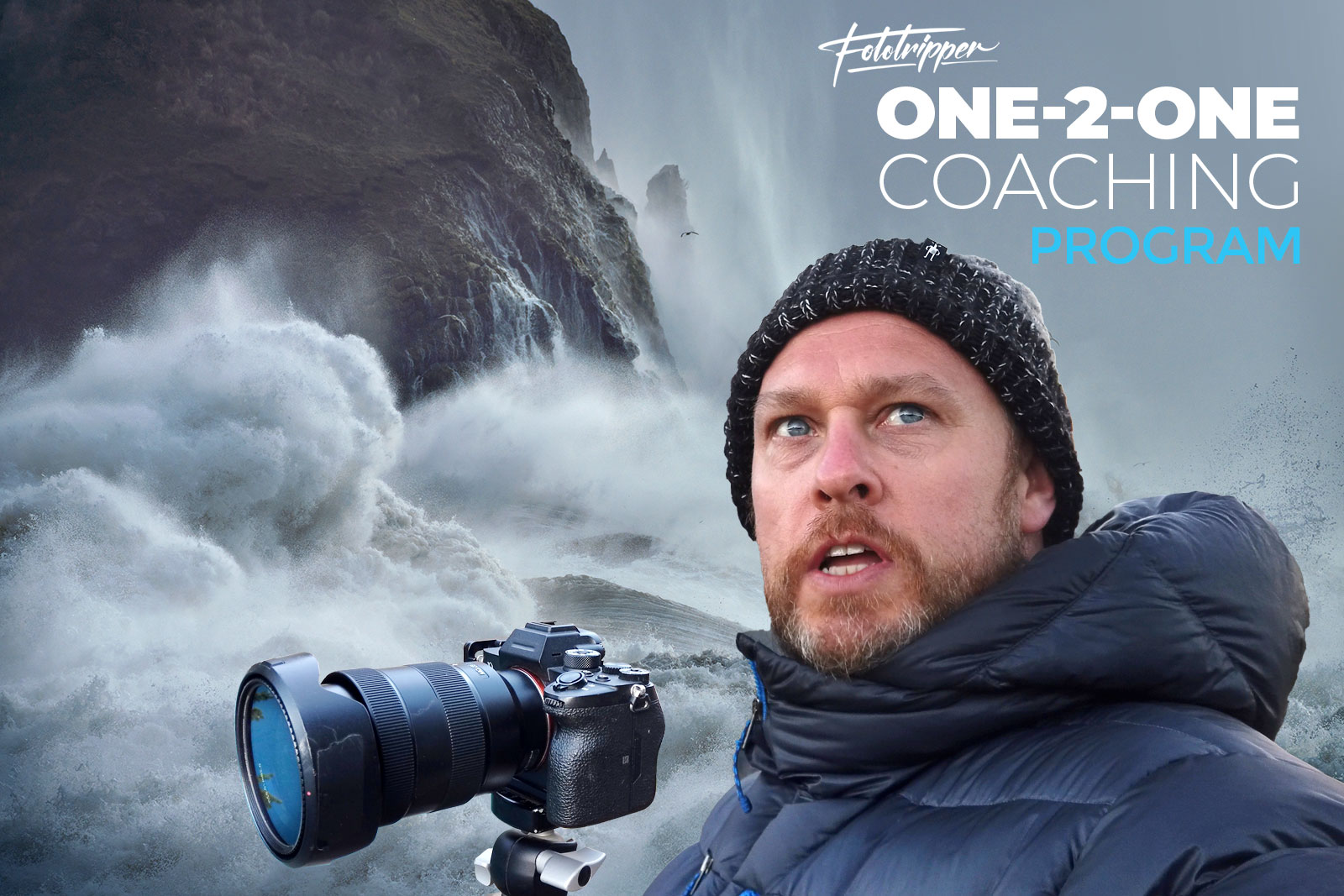 You Have My Attention
I've taught photography workshops for many years and the one thing that people seem to value the most is one-2-one coaching that provides instant answers to their questions. There's nothing quite like being able to ask "how do I do this?" and get an immediate answer. Well now you can do that without having to fly to the other side of the world dodging COVID burgers.
How Does It Work?
The Fototripper Coaching Program comes to you in the form of 'Sessions'. You simply choose how much time you'd like to spend learning with me and then we'll schedule your 'Sessions' into our calendars.
Sessions are conducted as a video or audio chat with either Zoom or Whatsapp. Just promise you'll show up sober and fully clothed.
Whether you've purchased 3 hours of sessions or even 3 days of sessions, each session can be a minimum of one hour or a maximum of three hours. I find that 3 hours is the maximum amount of time for good quality learning. We'll schedule as many sessions as you need until you've used up all your booked time.
Session Scenarios
So what does a session look like? Here are a few examples to give you some ideas.
Let's Go Shoot Together
Imagine shooting a sunset at your favourite viewpoint while I provide advice on composition and technique. Using Zoom or Whatsapp video chat, you can take me on location with you for help in the field (provided our time zones match up and you have internet access).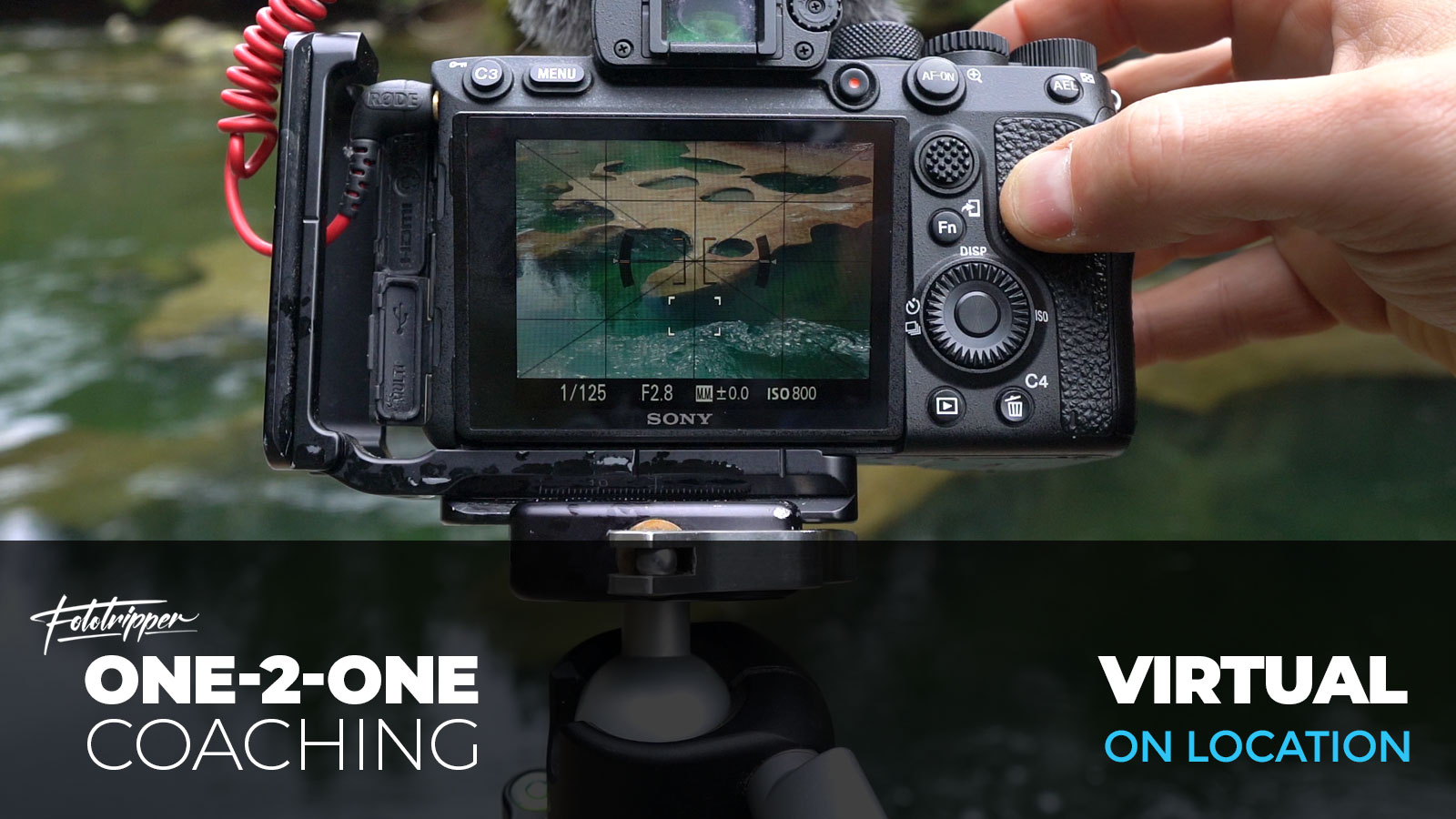 Let's Edit Your Images Together
Maybe you have a bunch of image edits that you're struggling with and would like my advice on where to take your edits. You can send me the RAW files and we can edit them together in Photoshop. You can even record the meeting so that you can re-watch as needed. Either I can do the edit while you watch or I can instruct you on each step so that you become familiar with the process.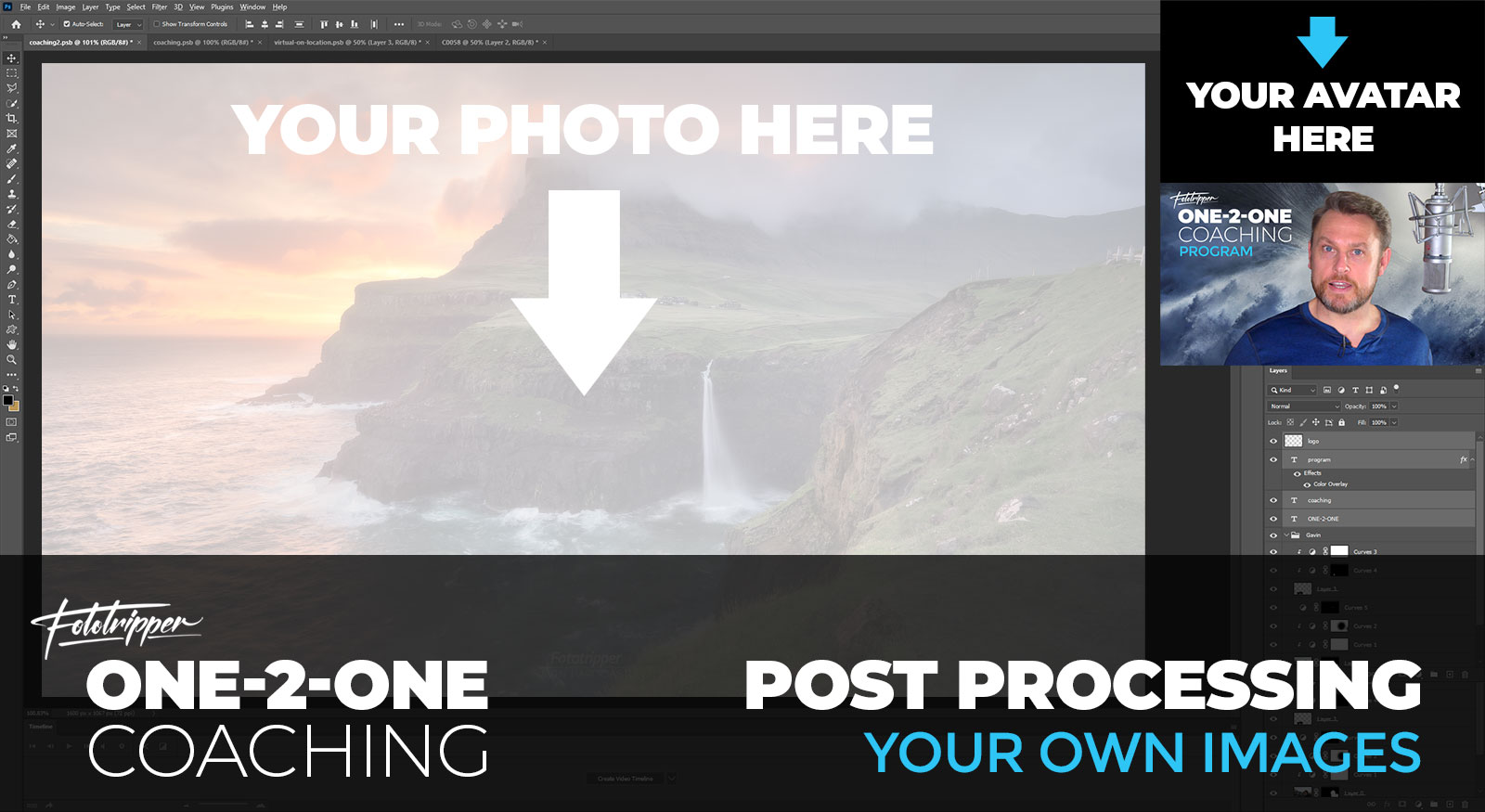 Let's Work On Your Presentation
It could be that you're putting together a camera club presentation, a webinar or maybe a free Youtube tutorial that you need help with. If you struggle to be 'on camera' or on the stage, I can help. I've gone through that same struggle more times than I can count and I'm happy to say that I've overcome those challenges and learned to love it. You can too.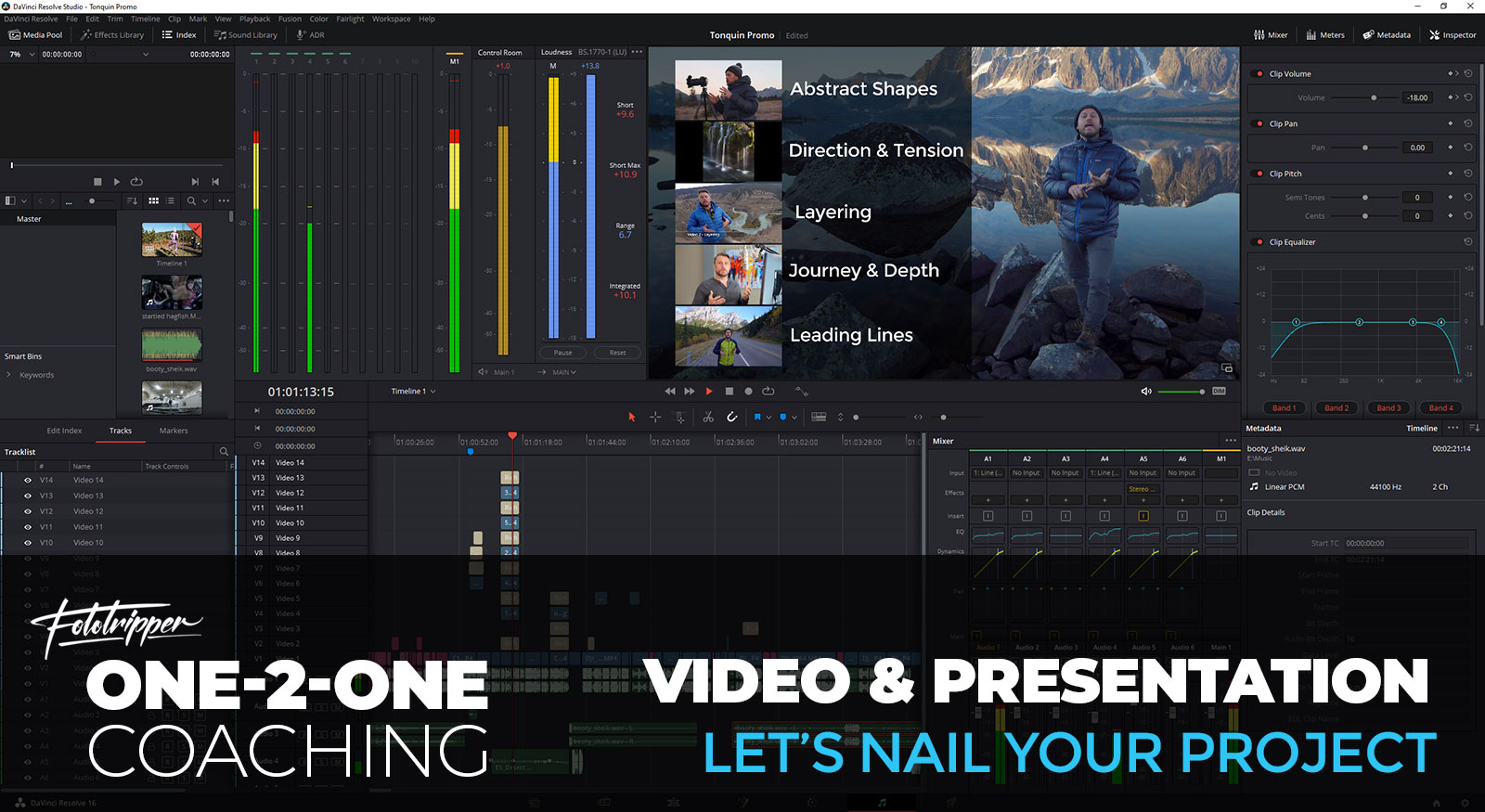 Send me your script, video project or even practice your speech over Zoom with just the two of us. At the risk of sounding like a grotesquely cheesy 'life coach', confidence is key to achieving your goals and that begins with experience. How do you gain experience? Practice.
We'll practice together and build up your experience so that you gain that confidence in a fun and supportive environment.
I promise that if I take the piss, we'll both be laughing 🙂
Are Your Ready To Step Your Game Up?
Frequently Asked Questions?
Q: Is there an expiry date on my sessions?
A: No, there is no expiry. Use them at your leisure.
Q: Do I have to use all my sessions in one sitting?
A: No. You can use them however you like as long as we meet for a minimum of one hour and a maximum of three hours.
Q: Do I have to decide exactly how I'll use my sessions at the time of booking?
A: No, you get to decide how we use your coaching time. Let's say you initially book 6 hours to work on post processing but during the session we uncover a technique that you need to master first – you could spend the rest of your hours on coaching for that particular technique.
Q: What If I Loose My Internet Connection During a Session?
A: It happens. We'll re-schedule our session and pick up where we left off.