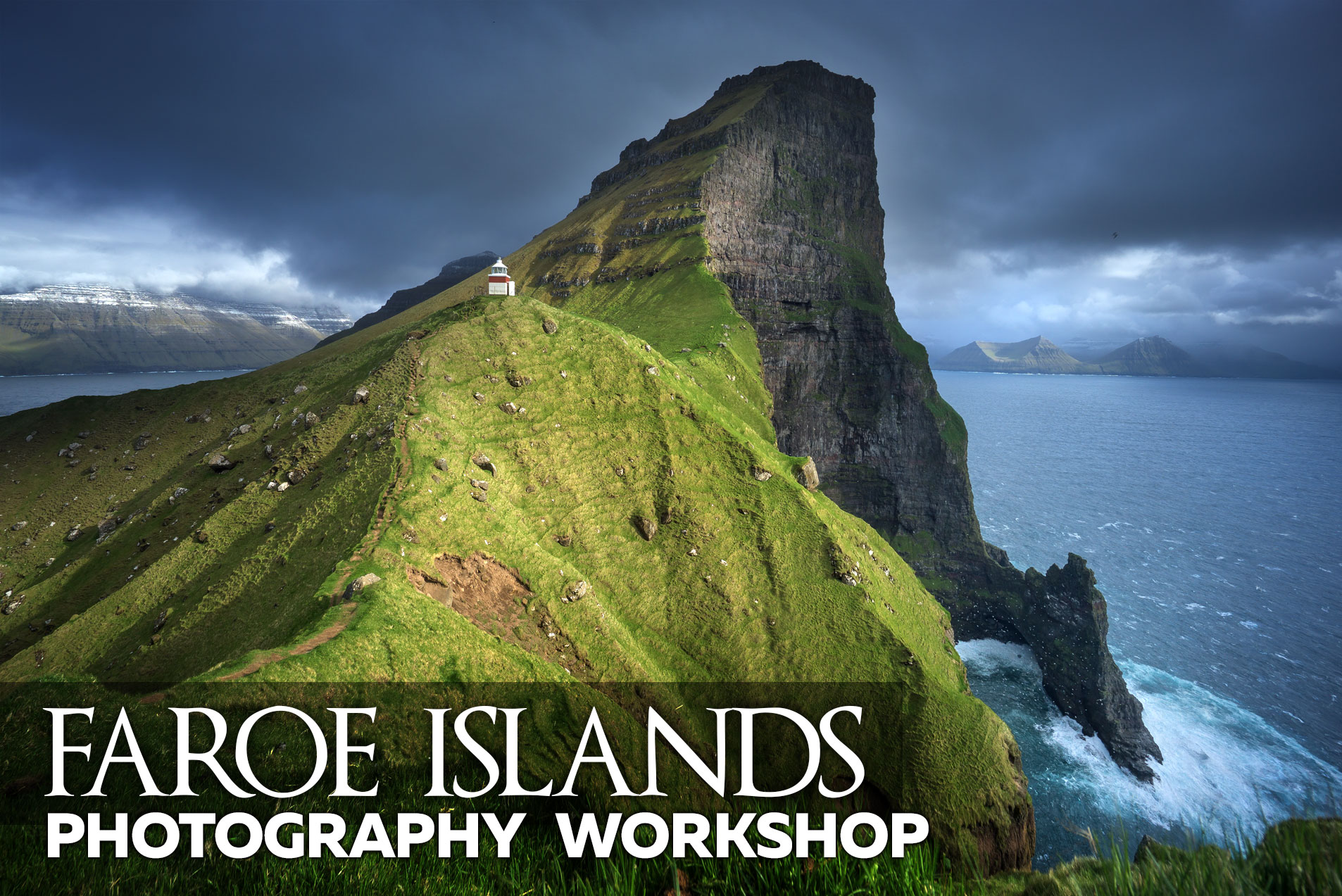 Join me Gavin Hardcastle & and my friend Adam Gibbs for this spectacular Faroe Island Photography Workshop this May.
We decided to team up for our very first international 'Hardcastle & Gibbs' joint workshop in one of the most impressive landscapes on the planet.
The Faroe Islands is still a relatively undershot photography location if you know where to go. Join our 6 night Faroe Islands Photography Workshop and we'll share with you our favourite Island shooting locations.
The Faroe Islands are located between Iceland and Scotland and boast some of the most fascinating landscapes you're ever likely to see.
For landscape photographers, the Faroe Islands offer mind blowing scenery. Feast your eyes on spectacular waterfalls that pour off dramatic cliffs into the ocean, a hanging lake, ancient Saksun village, sea stacks and endless mountain vistas.

Dates for 2020: May 23rd – 28th, 2020 – 1 Spot Available – Postponed to 2021

Duration: 6 Nights Faroe Islands Photography Workshop, includes accommodation and transport
Location: Vagar, Faroe Islands
Maximum of 10 people
ALL WORKSHOPS ARE NONE SMOKING

A Timeless Land – Faroe Islands Photography Workshop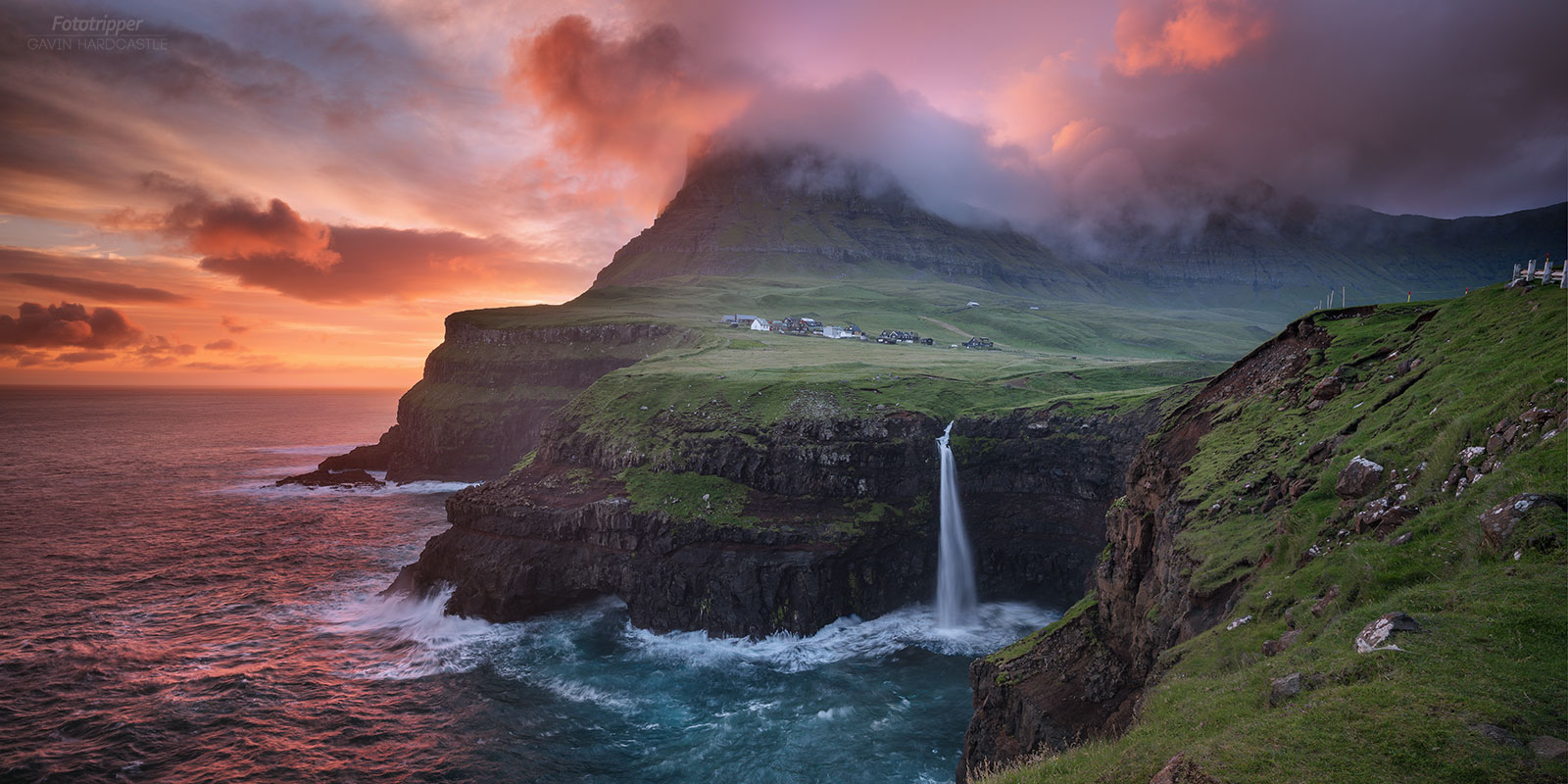 No matter where you look, the Faroe Islands offers up a plethora of visual delights . Accommodation and transportation to all shoots is provided. We'll take you to a wide selection of Islands which are connected by a fascinating network of underground tunnels.
Only 10 Participants on this Faroe Islands Photography Workshop
We're making this a pretty exclusive workshop with only 10 participants. We'll be doing all the driving to and from our shoots and accommodation.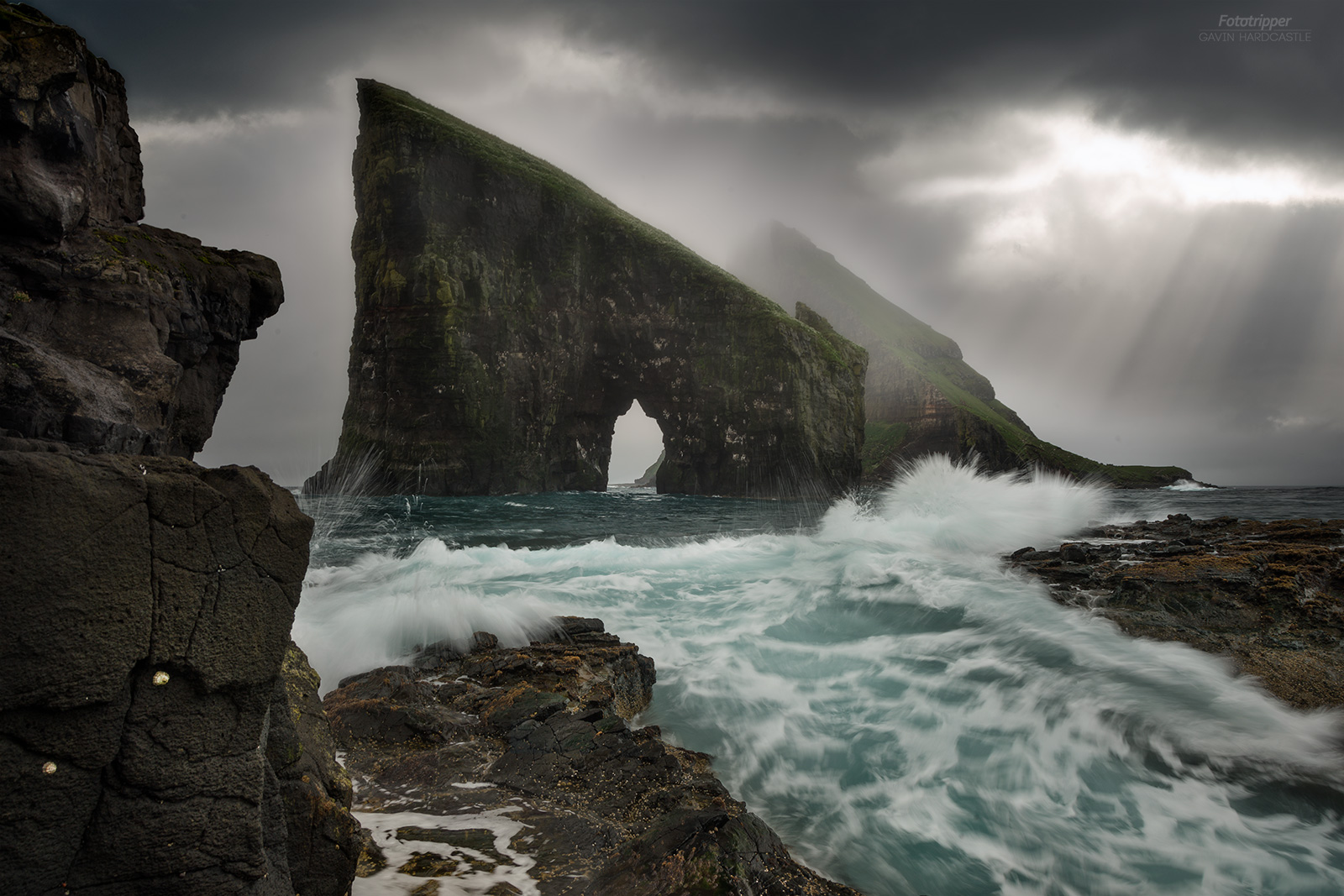 In this Workshop we'll cover the following topics and techniques:
How to shoot for High Dynamic Range
Advanced Composition
Landscape Photography
Understand Depth of Field
How to get Super Sharp Landscape Images
How to shoot waterfalls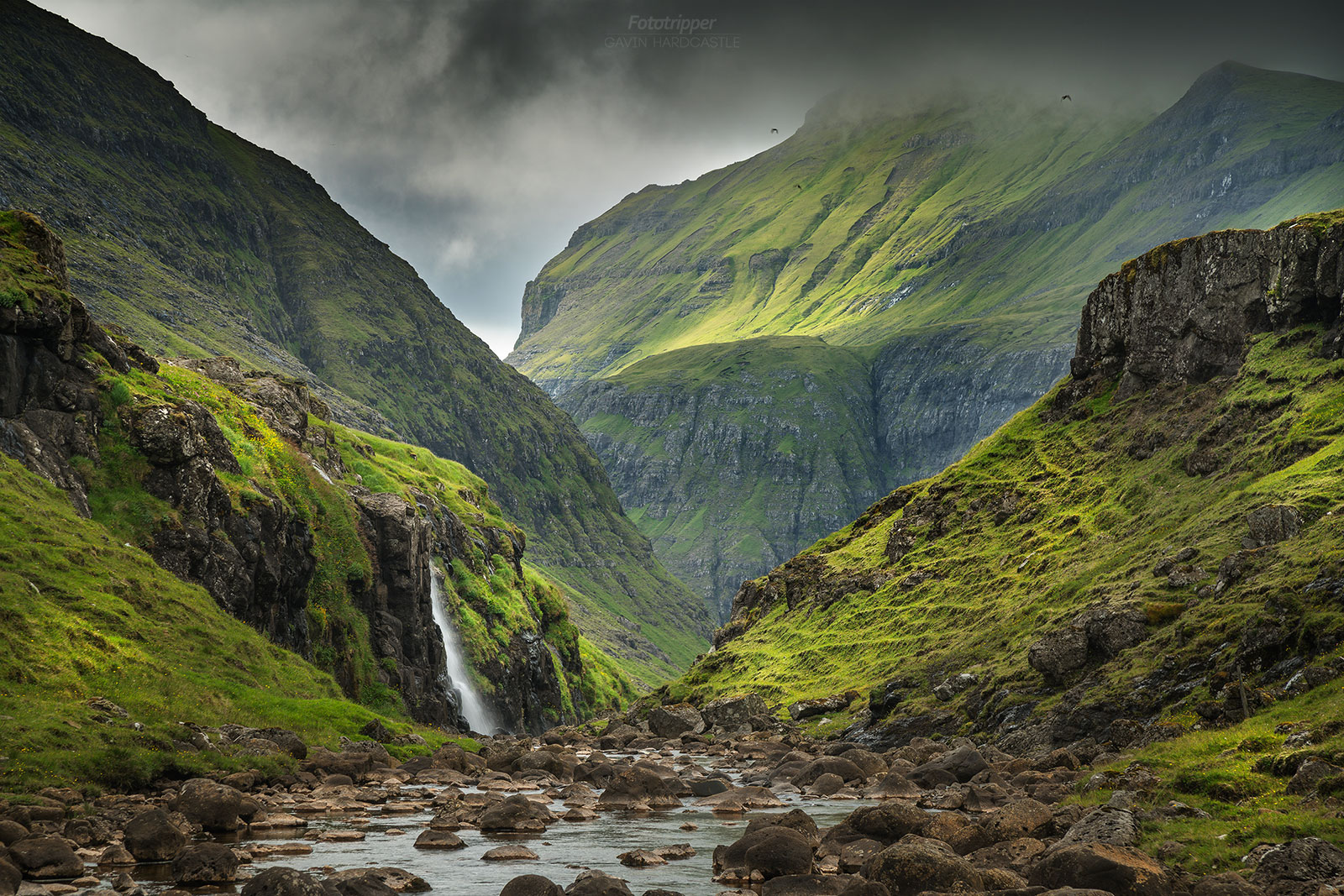 What's Included?
6 Nights of Accommodation
6 Days of Shooting On Location
Photography Tuition with Gavin and Adam
Transportation to and from all shooting locations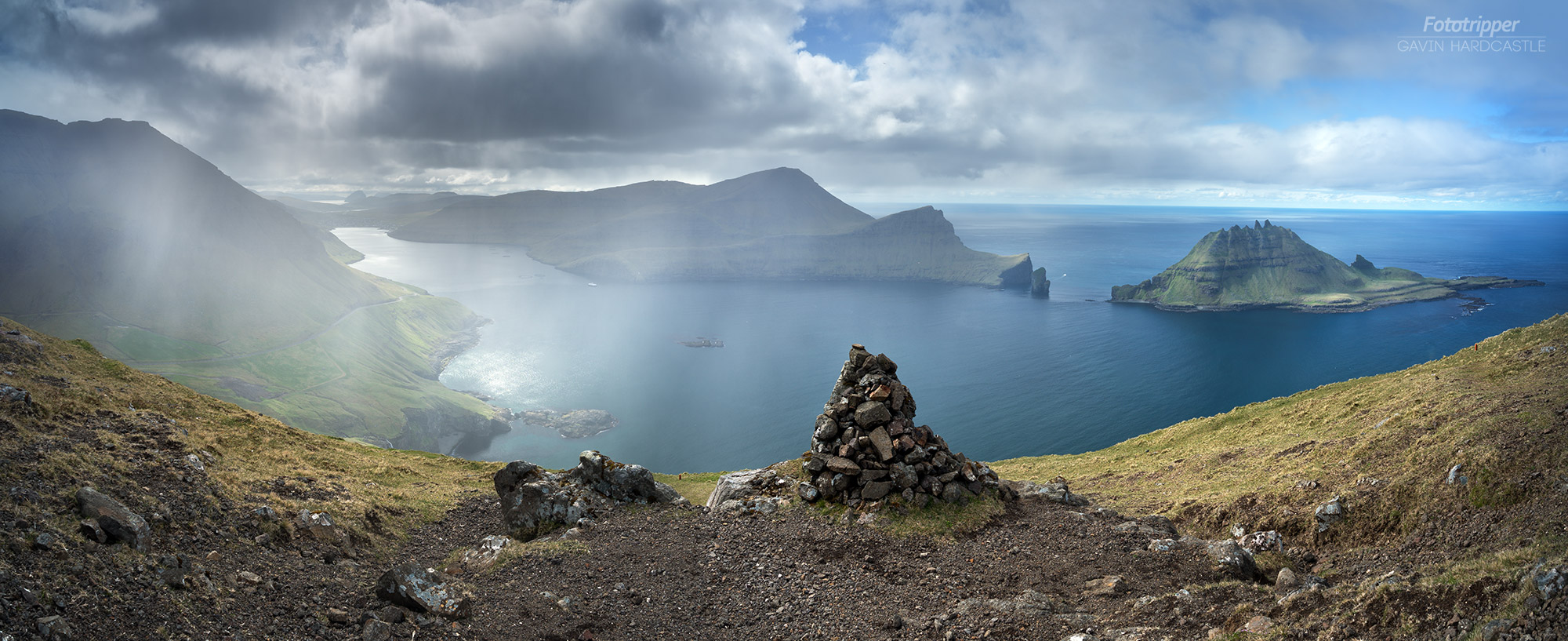 Itinerary
Students get themselves to Vagar for pickup. We advise staying one night in a hotel/BnB near the airport before the workshop. 'Hotel Vagar' is right next to the airport and should suffice for most peoples needs. We will collect all students from their hotels on the morning of  May 23rd, 2020 (Postponed to 2021) which is when the workshop begins.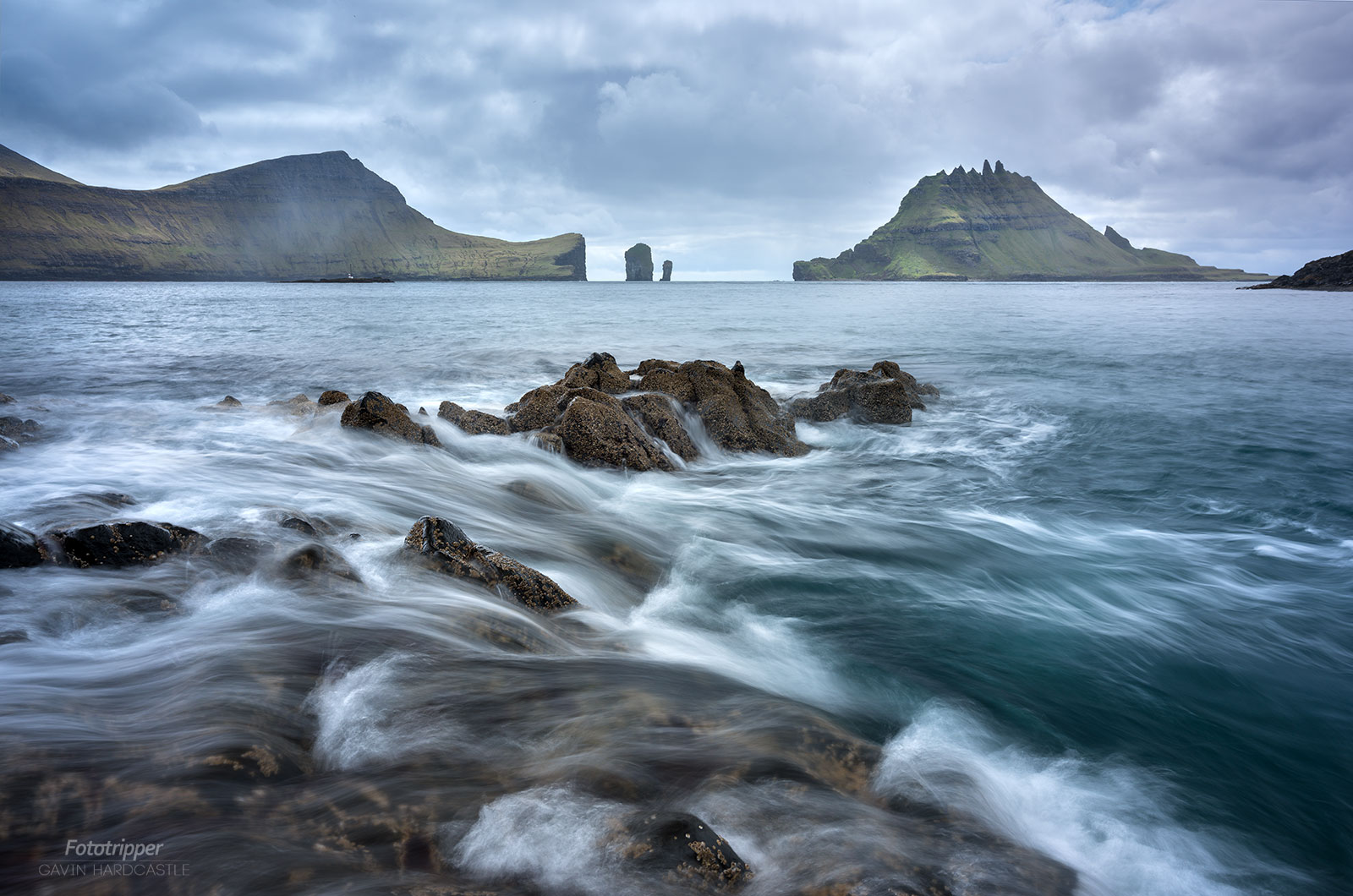 Day 1 – Sørvágsvatn and Mulafossur Waterfall
Shoot 1 – Sørvágsvatn (The Hanging Lake)

We begin the day with an easy 1 hour hike to the most bizzare landscape you'll ever witness. The trail to Sørvágsvatn doesn't require a huge effort and is mostly gentle slopes. The reward is a huge vista that challenges your sense of perspective.
Shoot 2 – Secret Waterfall

Wherever you look on the Faroe Islands, you'll see waterfalls that beg to be photographed. Some of them are hidden but I'll share this little gem with you.
Shoot 3 – Mulafossur Waterfall
This iconic waterfall really encapsulates the very essence of the Faroe islands. Even in bad weather you can expect to capture a fascinating shot of this beautiful scene.
Day 2 – Kalsoy Cliffs and Mountain Vistas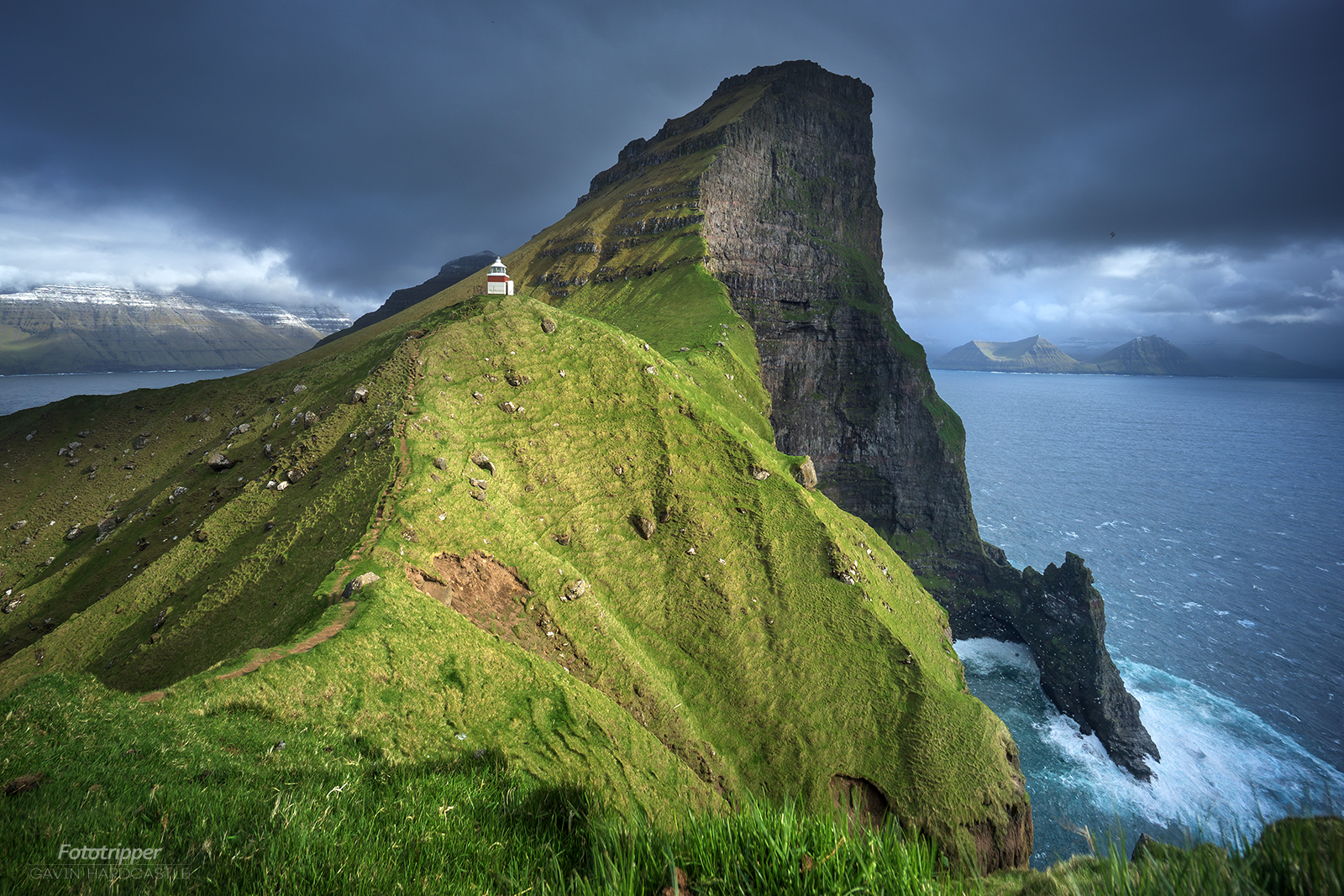 Shoot 1 – Kalsoy Lighthouse

We take the ferry to Kalsoy Island and then enjoy a 30 minute hike to the lighthouse on the cliffs. This is the perfect opportunity to shoot a huge panorama.
Shoot 2  – Slættaratindur Vista View

We head to the Island of Eysturoy to do a short but steep hike under the shadow of Slættaratindur which is the highest mountain in the Faroe Islands.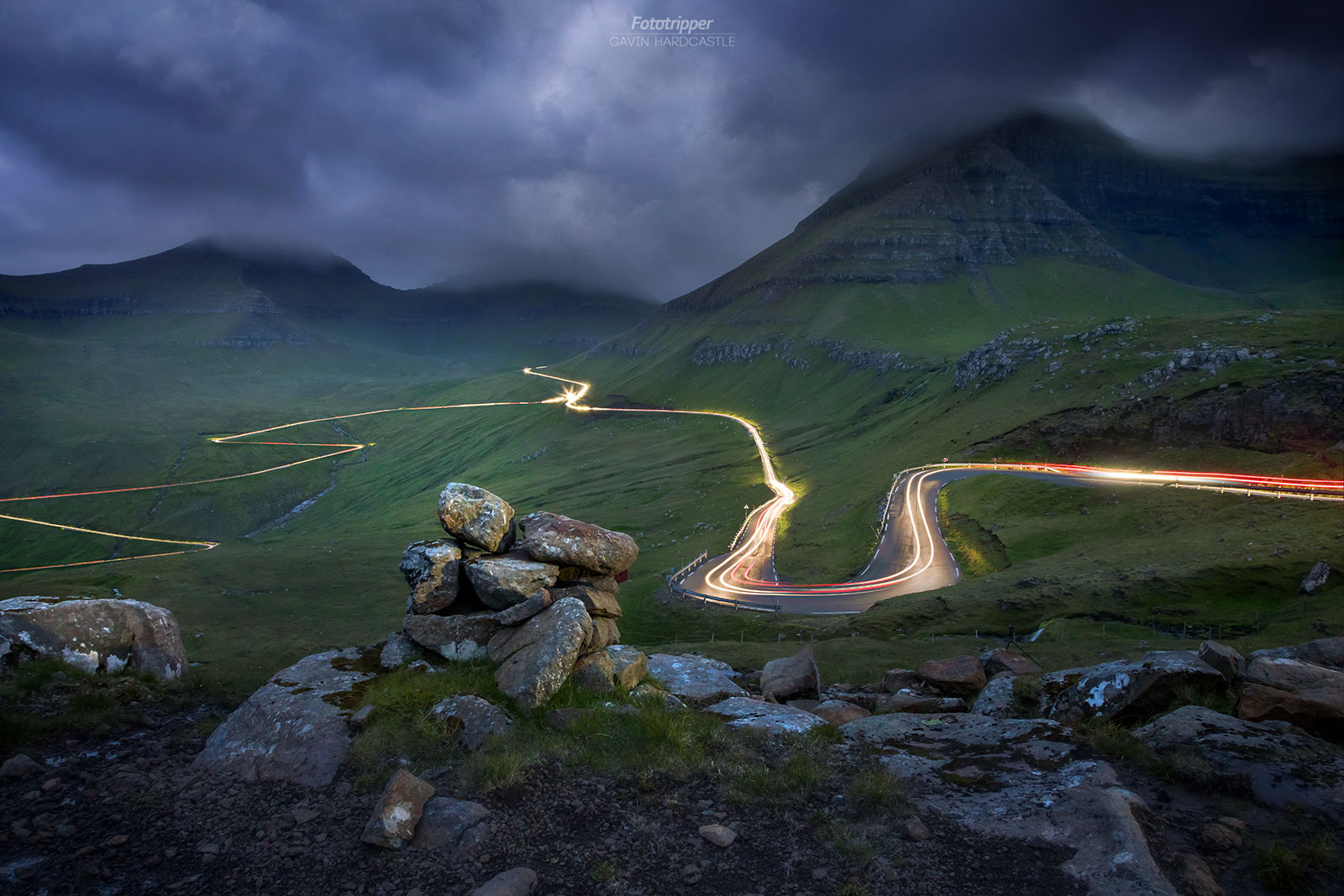 Day 3 – Saksun and Fossa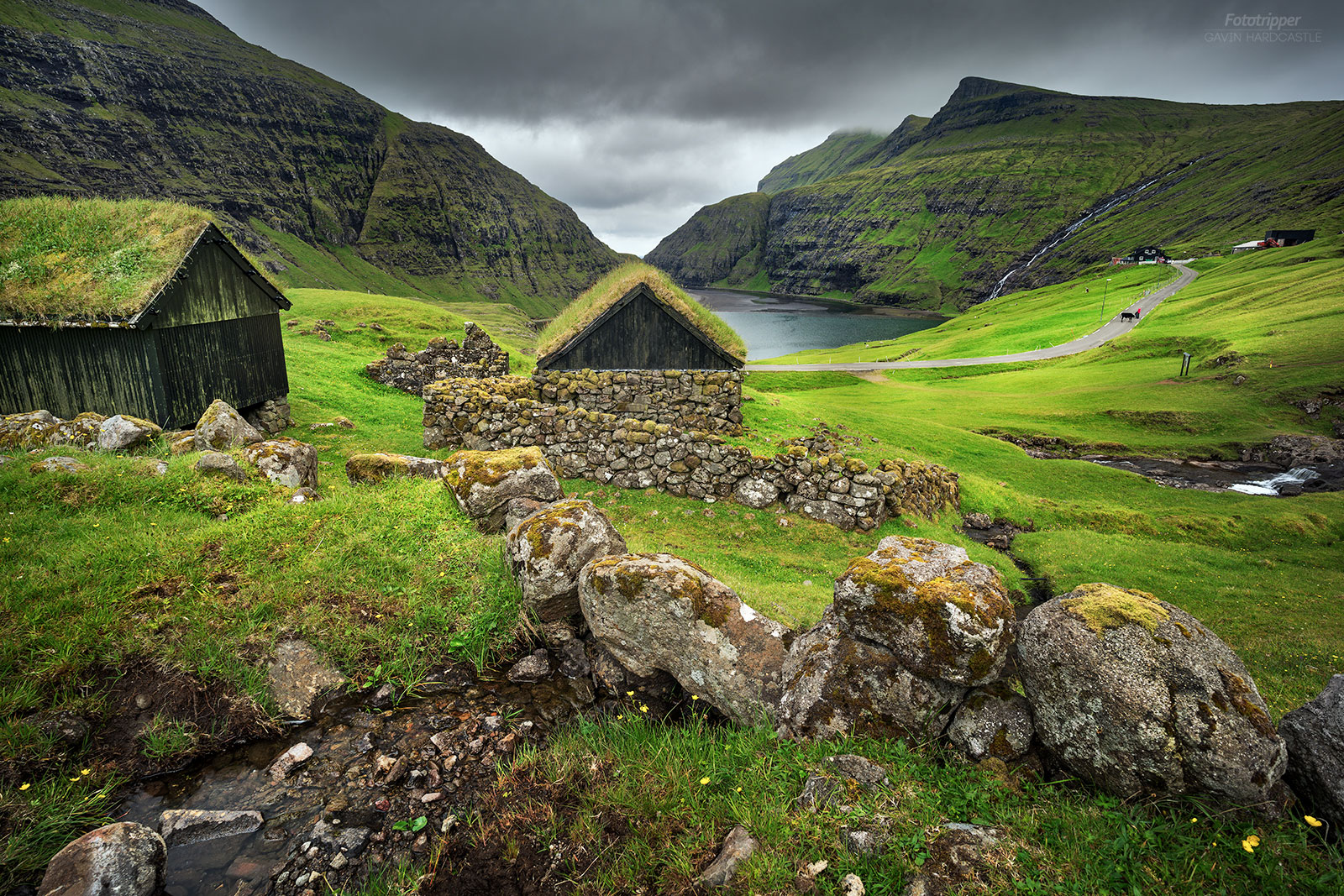 Shoot 1 – Morning at Saksun
Saksun is a village near the northwest coast of the Faroese island of Streymoy. Surrounded by waterfall covered cliffs, this lush green valley is a photographers dream.
Shoot 2 – Fossa

Fossa is one of the more dramatic waterfalls in the Faroe Islands. With it's double drop it's a hugely impressive waterfall, especially after a heavy rain.
Day 4 – The Cliffs of Suðuroy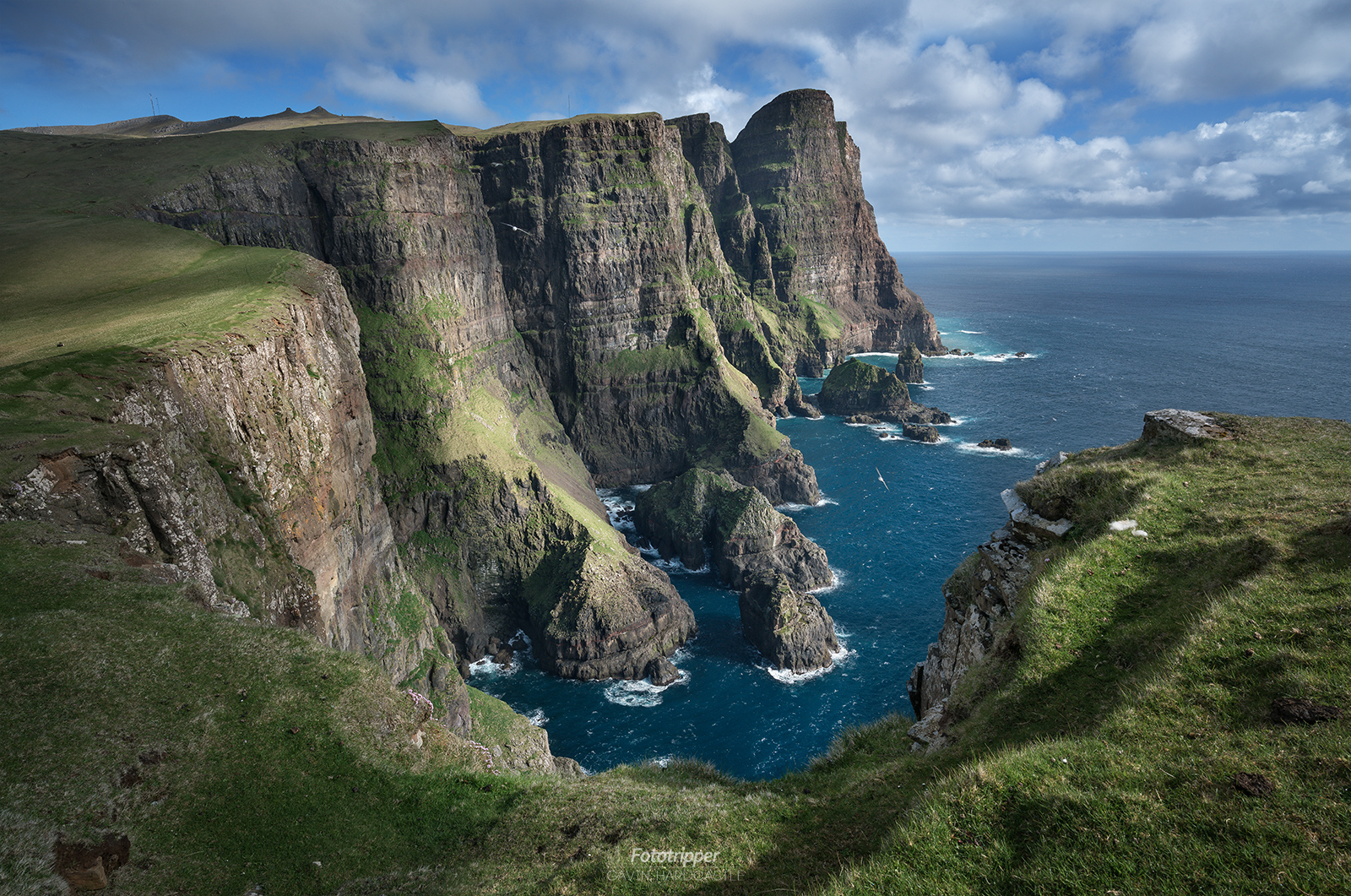 As the Southern most Island in the Faroe Islands, Suðuroy requires a two hour ferry ride so we'll be spending the whole day exploring the dramatic cliffs with it's interplay of light coming from the West.
Day 5 – Mulafossur Waterfall and Sørvágsvatn
On day 5 we'll repeat the same shoots as day 1 but in the reverse order. This gives us the chance to catch the light from the opposite direction which can drastically effect the scene.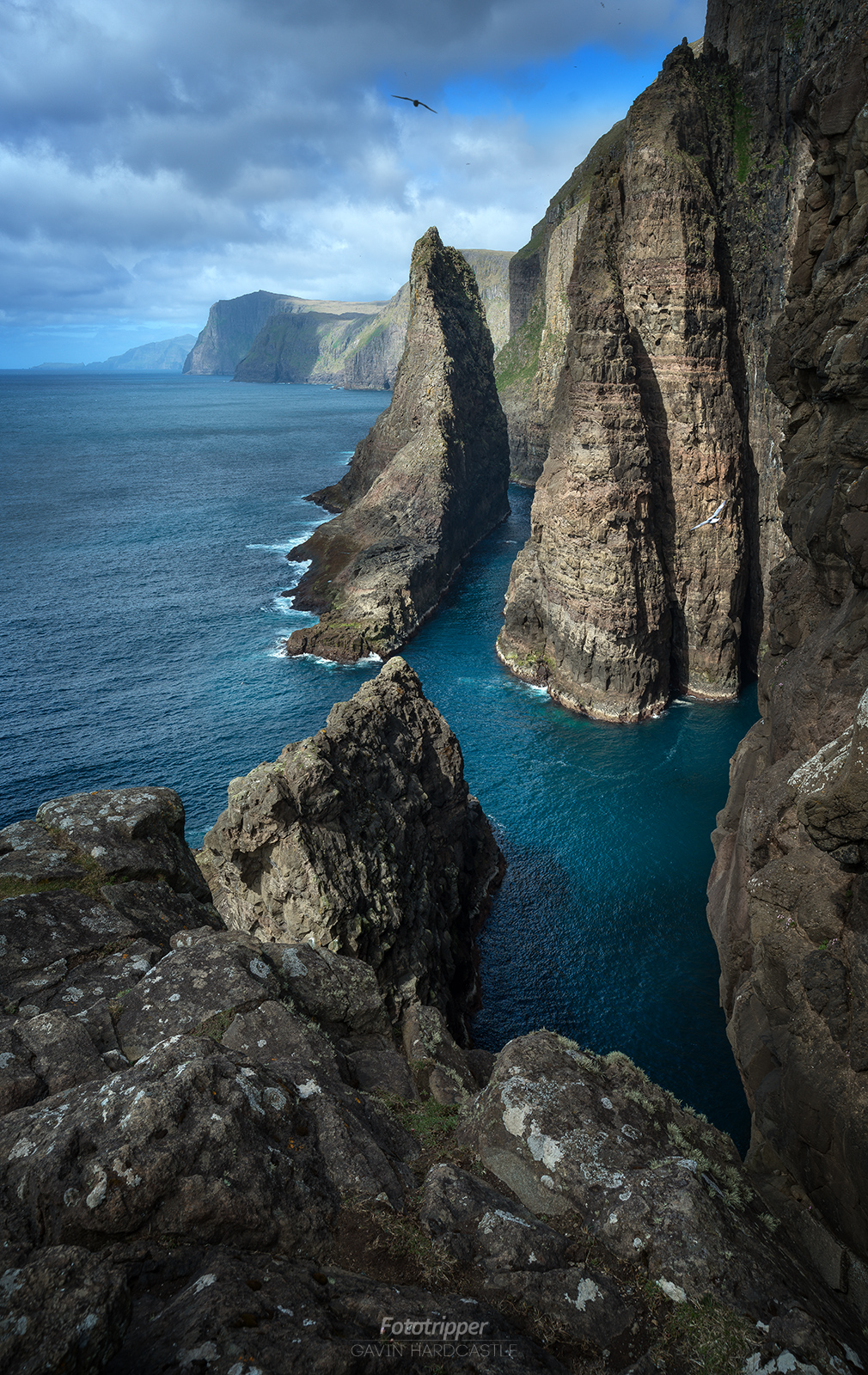 Shoot 1 – Mulafossur Waterfall
Shoot 3 – Sørvágsvatn (The Hanging Lake)
Day 6 – Epic Sea Stacks
On our final Day of shooting, we devote the entire day to chasing down some epic sea stacks. This involves a 1.5 hour hike over rough terrain but isn't very steep. The views are amazing and totally worth the effort.
An optional group dinner with photo critiques is the perfect way to round off the trip where we can enjoy a few beers and share some stories.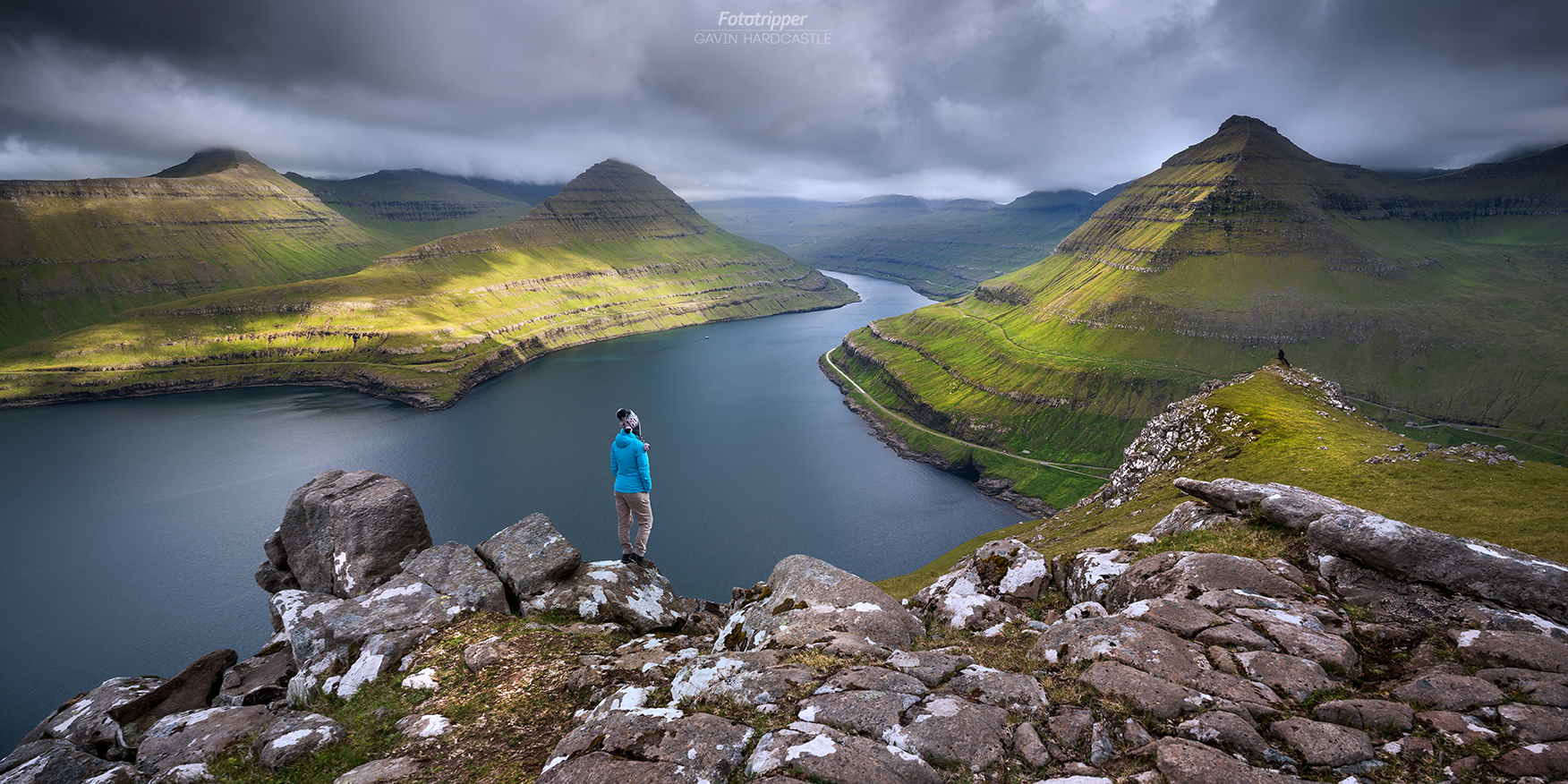 Fitness Requirements
There are 3 hikes involved in this photography workshop. All of them are optional but if you want to capture the best scenes in the Faroe Islands, a bit of hiking is required. Most of the shoots are very easy access.
What's Not Included
Food
Drinks
Flights
Equipment
Insurance – It is MANDATORY to insure yourself against physical injury. I also advise that you insure your photographic equipment. Tour leaders will not be responsible in the event of any personal injuries or damage to photographic gear as a result of an accident during the workshop.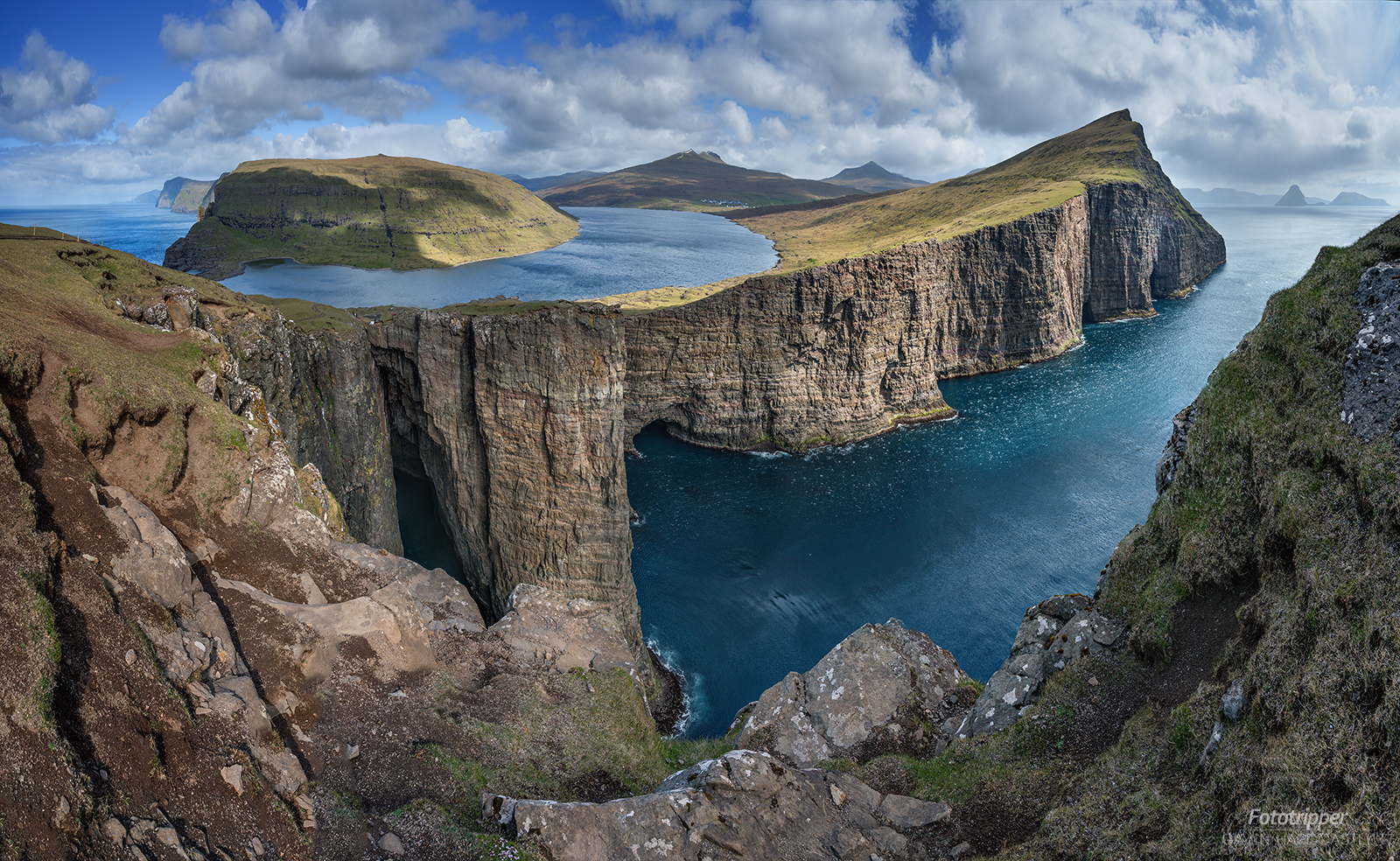 WHAT TO BRING
Photography Equipment and Accessories

A digital camera. Don't forget your memory cards and charger.
A sturdy tripod, ideally with a ball head.
 Wide angle lens, mid-long range zoom.
Polarizing filters.
A camera remote.
A laptop is needed for the image post processing sessions
Many spare batteries for your camera.
Good hiking boots
A camera rain cover.
Waterproof jacket and extra footwear.
Lens wipes.
Power outlet adapters for EU plug sockets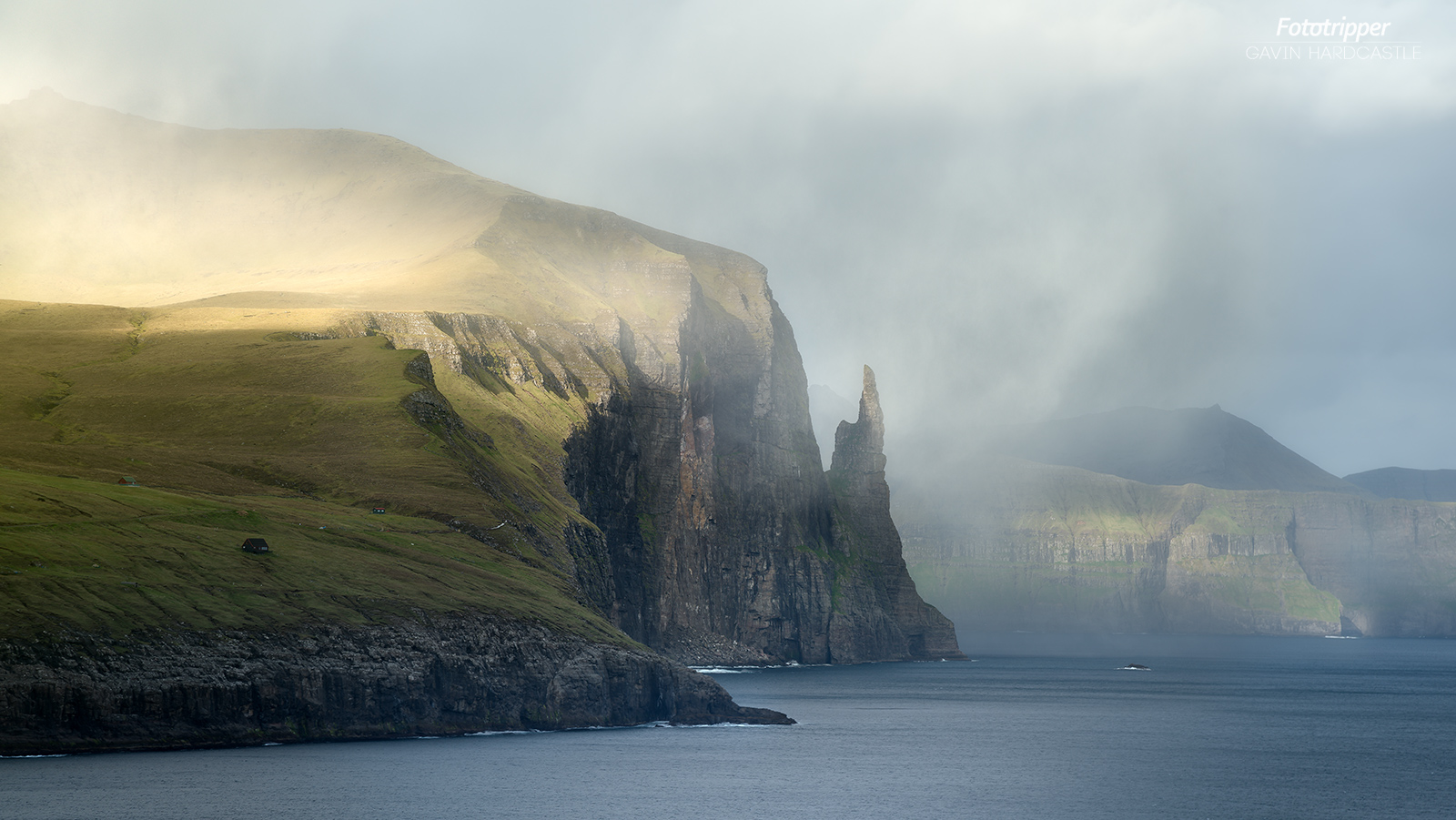 Accommodation Included

You will have your own private room. We'll be staying in 3 star accommodation that has everything we need. We'll be spending hardly any time in our hotel rooms so it's really just a place to safely store our belongings, take showers, sleep and recharge our batteries.
We'll See You There
This tour follows on from my Scotland Photography Workshop. Why not make the most of your time while visiting this part of the planet. Please read our booking policy.