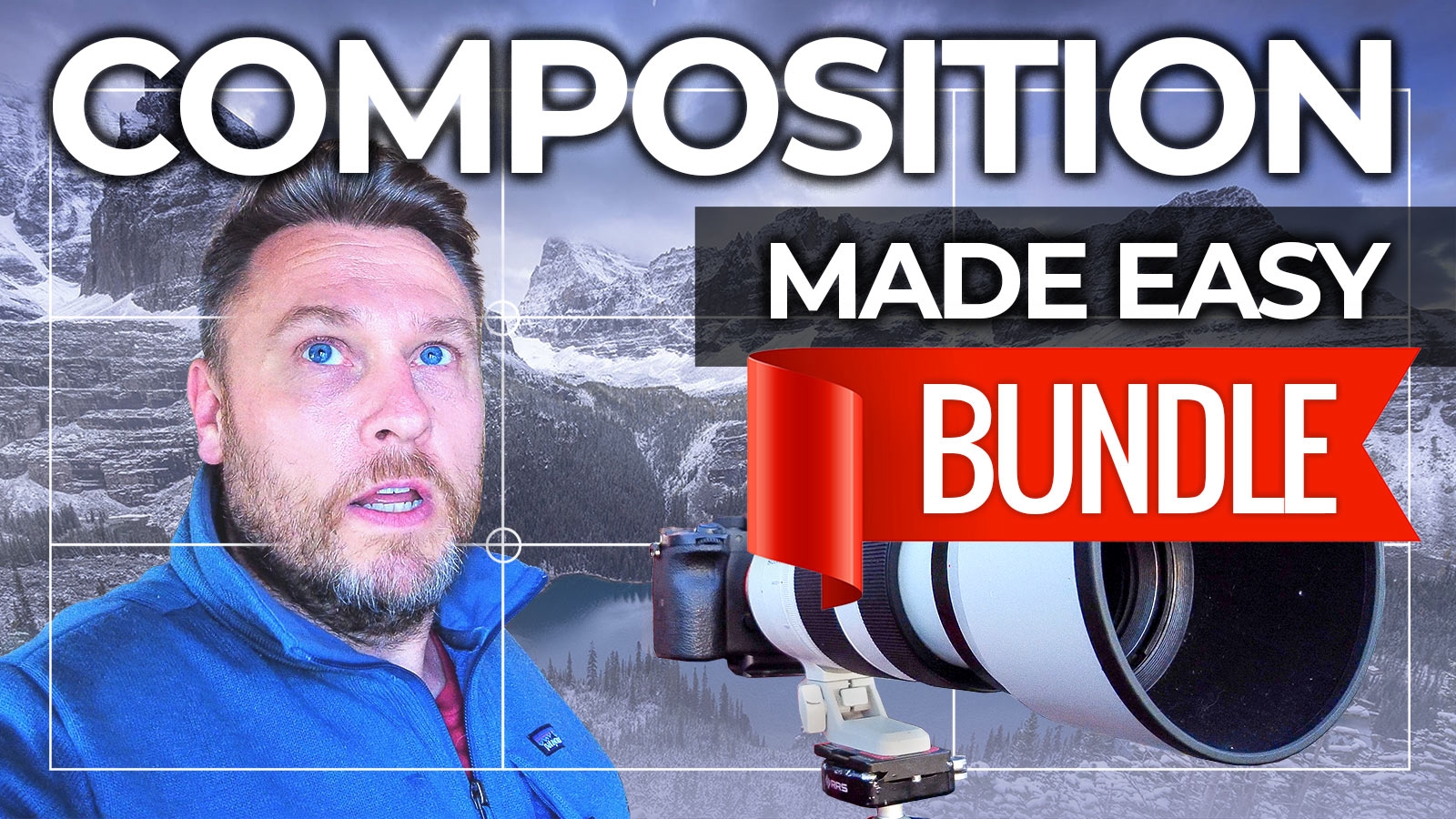 Are you ready to upgrade your photography skills and have fun while doing it?
Are you ready to create images that inspire your audience and capture their imagination in one glance? It all starts with composition. No matter how spectacular the scenery may be, without the ability to compose a compelling work of art, you may be missing those golden photo opportunities that could take your portfolio to new heights.
That's where the 'Composition Made Easy Bundle' comes to the rescue. At long last, you can now download my online photography courses for composition in one hugely discounted bundle.
'Composition Made Easy Bundle'
$167 $99 USD 

The 'Composition Made Easy Bundle' combines these three photography courses:

Together, these three courses will help you to realize a deeper understanding of what makes a great shot.
All three chapters of 'Composition Made Easy' that are included in this bundle feature detailed examples of how I compose my landscape photography images. I go to great lengths to explain things in a simple way that you'll find easy to understand.
I take you on a journey to some world-class shooting locations and I'm even lucky enough to capture some 'book-worthy' images while teaching you my thought process.
Here's what you'll get with these instant downloads
3 Bestselling Photography Courses
15 HD Videos
134 Minutes of Content
Here Are The Topics That I Cover
Defining Your Subject
Enhancing Your Subject With Supporting Actors
Where to Position Your Camera – Elevation & Position
Choosing a Focal Length
The Art of Storytelling
Equidistance
Buffer Zones
Subject Balance
The Rule of Thirds Grid
Subject Separation
Abstract Shapes
Layering
Leading Lines
Direction & Tension